"Marina, go home! Already nine o'clock!" You might think that this little girl calls mother from the yard, shouting out the window, but, alas, no: Marina, 39, and 70-year-old mother says she is at work, not realising I picked up another employee of the Department.
At work all hands on deck at the end of the quarter, but mom doesn't care — in exactly nine daughter should be home, period.
"Mom, I understand, I corrected. I'll never," smiles the other girl in Skype. My mother lives in Omsk, it is not necessary to control every step daughter who lives and works in Moscow.
Daughter is 41, never been married and has no children, but, choosing shoes, she said: "Mum would never wear such".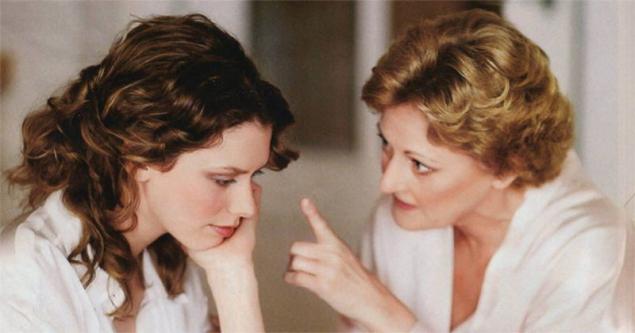 "I want in my life and a man appeared. Please teach me to behave so that I was able to bring him in. Just please let mom won't touch, and my relationship with her not to dig"
— with this request I was contacted repeatedly.Make me the husband, and the mother would like to babysit grandchildren. And if you are not married then you can help me at least find a lover in order to conceive a child — my mother and the two of us grow up without a father. Mama agrees.
I'm sorry, but this request sounds like as if the girl has come on reception to the gynecologist and said, "Doctor, I really want to get pregnant! Please help me! But in any case, do not remove intrauterine device — I'm so used to it, I really need it".
Yes, science is aware of cases where women became pregnant and the presence in the uterus of a spiral, just for the health of newborn babies is affected not the best way, and they kept the pregnancy a much more "despite" than "because." If mom have a relationship that "abortive" for relationships with men that they have to choose — either you leave one or reject it and trying to build more.
If, despite the conditions of strict conspiracy and demands to be home at exactly nine, the girl did manage one iota to ease the mother's control and a miracle to get married, for marriage atmosphere of her maternal relations will in any case be disastrous. Or husband will try to make another mother's child; or, as a joke, after a while mom would say, "What's this doing here stranger? After all, with him did you have your baby, it is time for it to drive."
The main difficulty here is that mom is often the "blind spot".Relationship with her, her behavior is beyond criticism, because the mother is sacred.
"Well, I'm not a teenager to rebel — meets 37-year-old expensively and tastefully dressed lady, successful lawyer. — Mom is already old, now it's my turn to take care of her". And on Friday evening dutifully roll your shiny new car to the mother to the country with a trunk full of products, while her single girlfriends go to have fun.
So my mother's daughter, the girl gradually turns into a mother's nurturing parent, and in this role, you can already stay up to until death do you part. However, at this point, mom may be 90 years old, you are 70 years old, but is in his 70's, you'll wish you had devoted mother all his life? After all, this is your most dear person.
If the girl "vicious mother", comes to solve their problems by the method of family constellations or psychodrama, we often see a picture in which for men no place, because my mother there is my daughter all on-site.
Fills all space, as in a blissful infancy.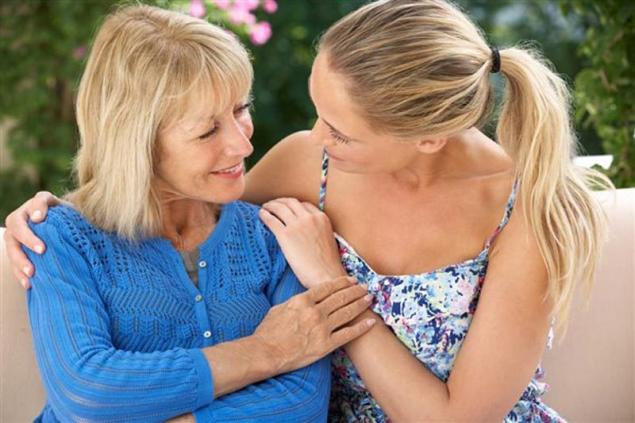 In Spain there was a tradition older daughters in the family were married, and the third, the youngest, remained with his parents, married not out, and was obliged in old age to serve them as a nurse. Today we can watch this film and to drop a tear, seeing as the third daughter in our family traditions may not marry the beloved, but in the old Spain the parents were at least honest with her daughter. They told her straight: she gets married Dolores and Mercedes, and you, Conchita, rest our old age.
Our own countrymen and contemporaries often wish for daughter marriage and motherhood in words, but in fact do not let her from itself on a step, do not give even the slightest chance to start an independent life and find love.
What do you do as an adult daughter from mom to skim if it is not done at the right age? Learning to distinguish where where is my mom and what mom wants and what I want.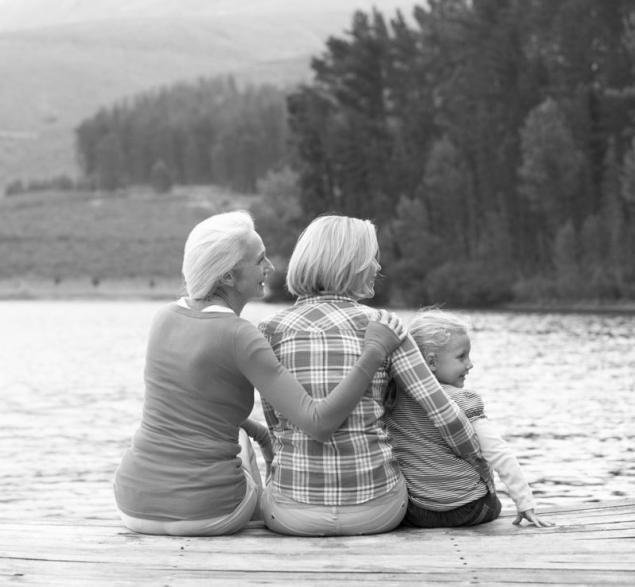 Learn to tell mom "no", at least to start on the little things.
No, mom, thanks, I don't want a pancake. Yes, I know you baked it, tried, thank you for your trouble, but right now don't want to.
There is such a "magical" allow phrase: "Mom, I'm a grown woman and I went"
. There is nothing rude, disrespectful, and even more offensive. If you are not yet ready to tell my mom in person, thus I'm afraid to hurt her, try to talk it through it mentally or addressing an empty chair on which a mother can imagine.
Sometimes helps another phrase: "Mom, I'll be happy in your personal life and get married even if it makes you happy".
Works in if to alone brings you back from unconscious adherence to the principle "to spite mom frostbitten ears" — time mom urges me ring on the ring finger and grandchildren, Express to me her protest even so, remaining unmarried and childless. But not too high a price? Ears their new spite her mother will not grow. published  
Author: Olga Gumanova
P. S. And remember, just changing your mind - together we change the world! ©
Source: www.matrony.ru/a-mozhno-mamu-ne-trogat/