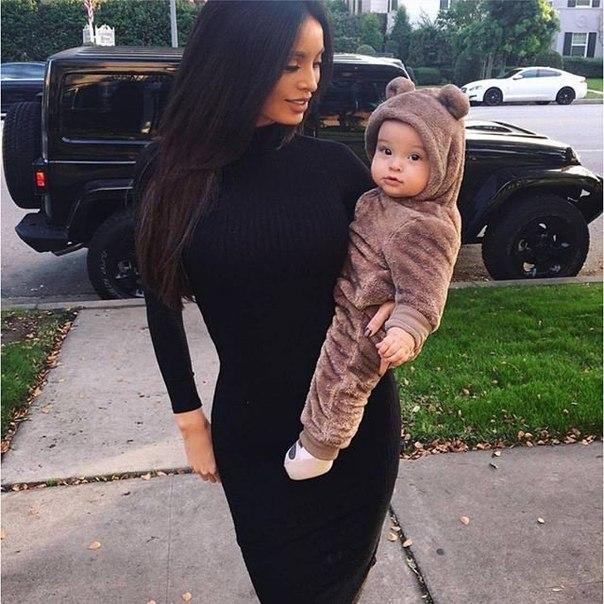 Resentment at his mother make to become cold, do not trust the world and people, and to save others, to turn them into victims.
"Success is the mother's face," - these words have a lot of faces B.Hellingera sense. If the thought of my mother, the person does not see it with a soft smile, the way his life is thorny, and at the end of his life will be waiting for failure.
In order to avoid a failure scenario the person is obliged to yourself and loved ones to open their mother's heart, no matter how nasty it did not consider it.
Resentment at the mother creates a seemingly different destiny scenario, men and women, but the result is still one - people will not be successful
. Let's start with men.
If the mother was anxious and weak, the son will be externally accountable, accustomed to take care of my mother, but within the same reinsurer unsure how she.
Ambient will read his anxiety and great deals with him will not be led. For these men the ceiling - to be middle managers above his head not lift
. At power woman's son will drink, often heavily, in protest against its control over him. Domineering woman becomes the strength, and the fear of losing a son or another child who has lost. Son, over which it holds control, it is preparing the same fate as lost.
A woman who was unable to establish a relationship with her husband, son in relationship with women is the same as a father - to bring women to the suffering, and then go to the other. So he will do for the sake of the mother that, repeating many times the same situation a sad child, to realize the pain of his mother. Most often, the son is not aware of anything and changes women as gloves, to the grave.
Now my daughter, offended at her mother.
Daughter, mother considers a bad wife, the subconscious is already married to his father. Since her husband's place she had occupied, with men do not get it. According to her, they will play an idealized image of the pope.
The woman, whose mother was a disturbing, would not be able to nurture her husband on the big projects. And the time will come when he will avenge her, having found another muse.
Overbearing mother daughter crush right to be gentle and natural. The daughter will play the Queen of men, and they will beat out her sacrifice their fists or just run away from the valley.
Sooner becoming an orphan, the daughter may take offense at the dead mother, without taking her death. After marrying, she would demand from her husband that affection, which was unable to obtain from the mother. Husband gives out to take care of his wife and quietly closes from its infinite self-pity. Children are afraid of the mother, and at the first opportunity, run away from the parental nest. Old age is such a woman would be a lonely, hard and dreary.
Often there are situations when a mother has no power, no guardian, not the victim, but the daughter still offended. What can be caused by her claims.
Here are some reasons:
1. Mom had to leave the daughter in early childhood in the care of grandmothers or relatives, and the child said his mother last. And though after my mother involved in the upbringing of daughters excluded from the childhood memories of her mother's arms, will be deprived of her lifelong ability to give warmth to their children and husband. A woman without heat itself feels useless to anyone. And subconsciously pushes itself out of the relationship.
2. paternal grandmother (mother-in-law) survived unlucky daughter-son of the family. And my daughter may be offended by his mother because she was unable to protect the family. However unwittingly, my daughter will blame the mother, if the mother in law. Two native women will not understand each other. First daughter is a successful woman. Until about 45 years. Then grandmother laid the seeds of criticality, destroy all the success. large debts may arise.
3. The daughter may be offended by his mother and father's mistress. Needing dads love daughter may be considered guilty of a mother, that he has got a mistress. Unconsciously daughter into place mistress father and mother is to blame for everything. In this case, the mother and daughter become bitter rivals. Daughter will look for relationships with married men, outraged, why they "choose" her mistress. The family will not be able to create it.
I, of course, not all scenarios resulted Destiny who has a grudge against the mother. He did not say also that the claim of the mother lead to overweight and unsuccessful attempts to lose weight.
This article aims to show that the children's negative experiences expensive man in adulthood. And grievances are not worth holding on to them tooth and nail.
Methods of psychotherapy today is simply superb and accurately will help everyone who wants to free itself from the ballast, interfering soar to the heights of success. Of these methods, much has been written. It is important to not only read about them, it is important to do them.
© Marc Ifraimov