How often do you see your neighbors? Let me guess: a glimpse in the stairwell? That I had especially with no one talking, until me met a wonderful woman who had just moved into our house...
Was around 3am when I heard a loud knock at the door. It turned out, the newfound neighbor had a pipe burst. She lived in the apartment alone, and was not around men, who could solve this problem. My husband has not become puzzled, has got the right tools and shut off all the taps.
Since then, she often calls me to chat for a Cup of tea. And this weekend, I went to her house and saw on the table the sewing machine. Turned out, the owner Shiela is a very unusual item... I had the audacity and asked to give a master class.
How to sew a homemade тапочки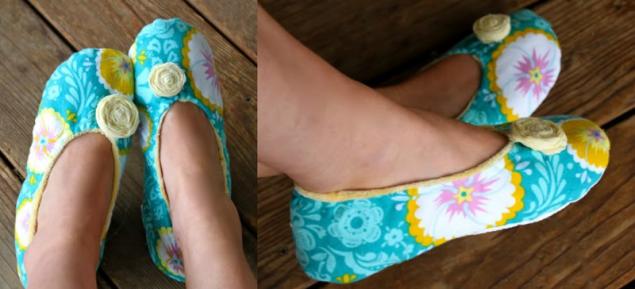 These patterns will help you sew wonderful
Slippers
. If necessary, you can change the size of the items.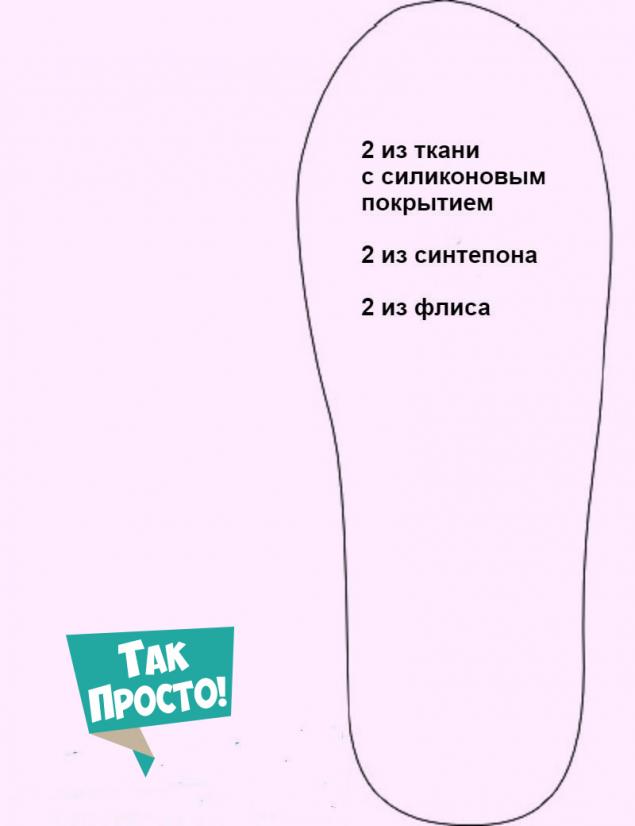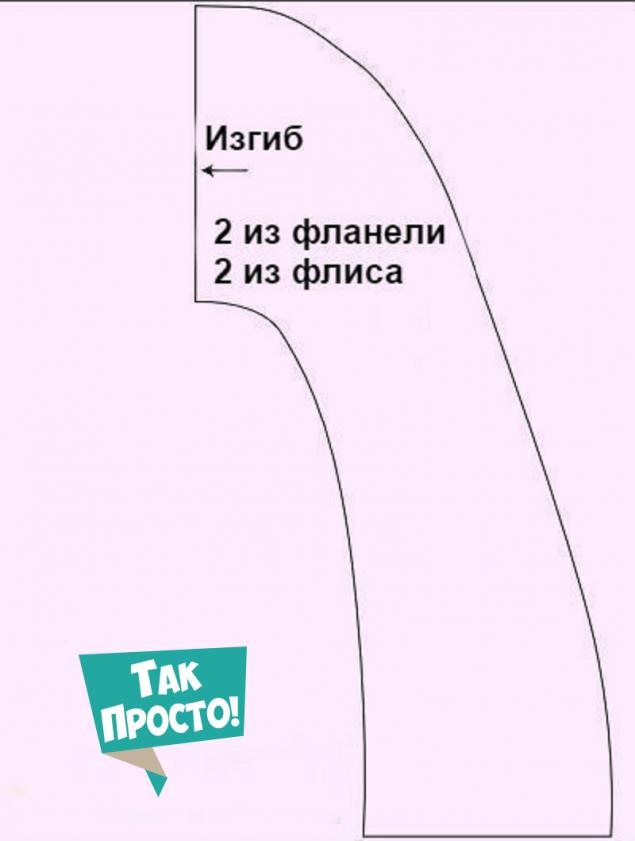 You need
flannel
fleece
Laundry gum
Shoe insoles (preferably washable)
sintepon
cloth with silicone coating
sewing machine
Progress
Print the pattern and cut all the parts listed on it. You should get 4 parts for the upper Shoe parts & 6 parts to the sole. If necessary, cut out Shoe insole in the form of the sole.




Fold the item of flannel face inward. Make the seam as shown in photo.




Put on top of the part with silicone coating quilted footbed.



Connect and secure the resulting shoes with detail top as shown in photos (used for this pin). Prostroke seam, sewing the sole to the top, then turn the product on the front side.



The same procedure repeat with fleece for lining.



Put the internal slipper in the outer (face each other). Make a seam along the outer edge of the product. Don't forget to leave unsewn hole in the heel area, so you can put a solid insole.



Empty almost ready sneakers on the front side and close the seam opening for turning. Make a neat seam along the top edge of the product, departing from the edge of the 0.6–0.7 cm Is required to thread the rubber in sneakers.



Insert rigid insole into your Shoe and close the hole in the heel area machine stitching.



That's all, adorable Slippers ready! They can be decorated with small fabric flowers, beads and beads.
Do not forget to share with friends this amazing idea, let them also inspired by the great master class!
Now everyone can publish articles
Try this first! To WRITE an ARTICLE the Author

Victoria Poplavskaya Believes that art knows no rest! Enjoys drawing, used to look at life with a painter's eye. Cleaning the house and cooking finds work, a pleasure after all to any business can be creative! Loves unorthodox methods of solving problems. Favorite book Victoria — "Three comrades" E. M. Remarque.