These shoes look really original! Bright appearance, with the feet breathe and feel comfortable. If you have unwanted flops, easily tear off the sole. Enough basic crochet skills, and soon elegant summer shoes will be ready
Slippers, crocheted -! Stylish and extremely comfortable shoes. Already I know which clothes will wear them ...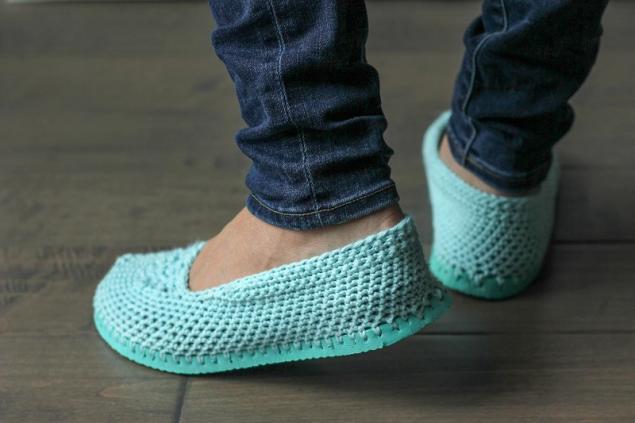 Linking slippers kryuchkomTebe need Hook for knitting thickness 2, 5 cm Hook for knitting thickness of 4, 5 cm li > cotton yarn for crochet soles of flip flops awl A simple scheme for knitting
< br> Production The soles of flip flops - the basis of the new summer shoes. Disassemble vtnamki with scissors.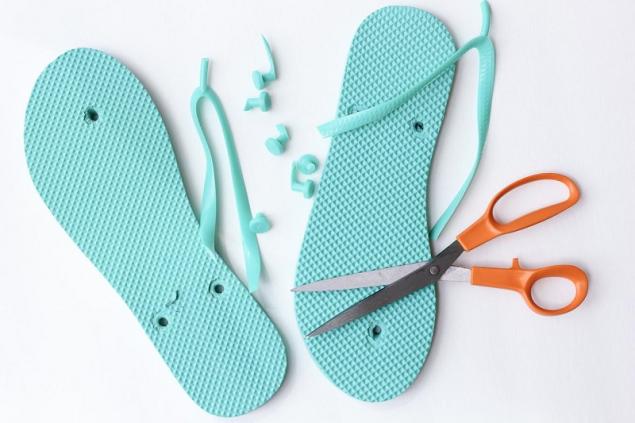 Make holes with an awl at the base at a sufficient distance from the edge. Use the chart below to correctly calculate their number and sequence.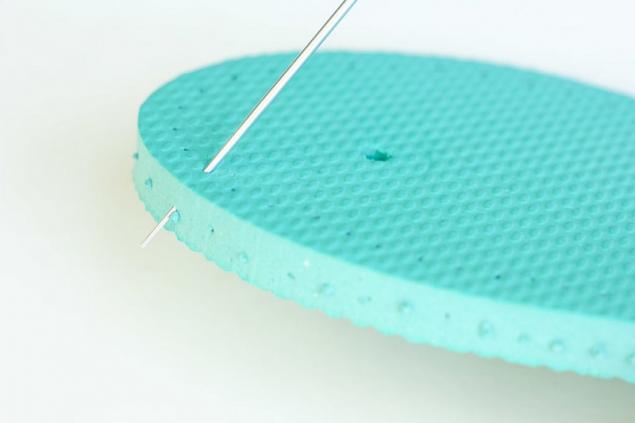 Begin vyvyazyvayut basis using the scheme to crochet. Bright synthetic thread could not be better suited for this shoe!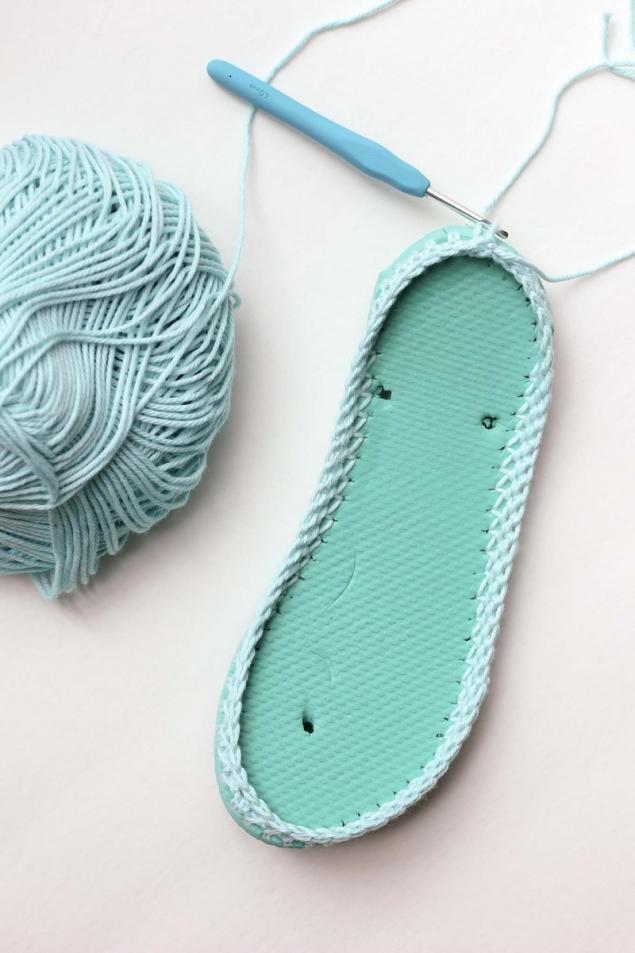 Slippers are almost ready! Anyone who knows how to knit in no time do the creative work.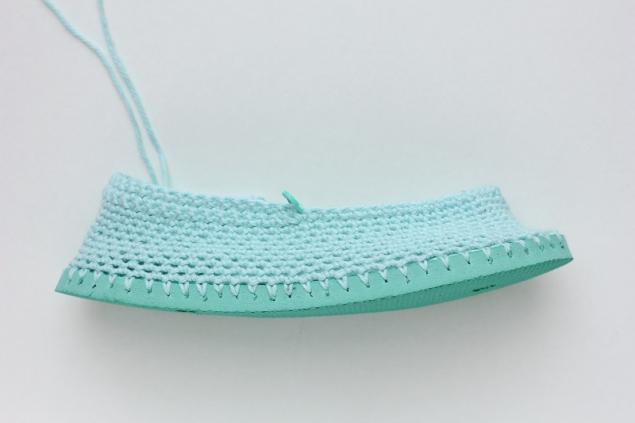 Cute buckles, does not it?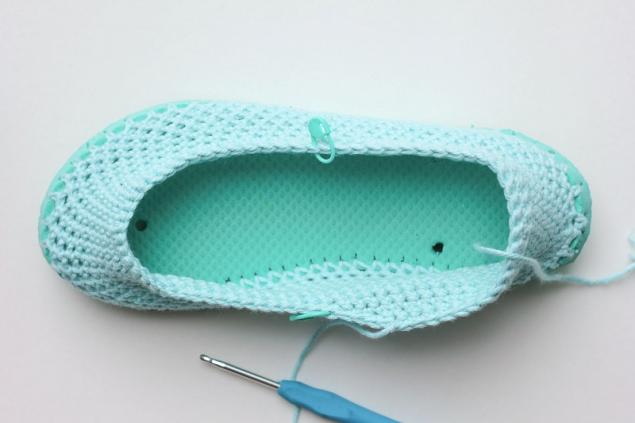 Children's slippers, connected in such a way - it's lovely. Even a small knitted strap that is attached to the flip-flops, transform them and make many times more convenient.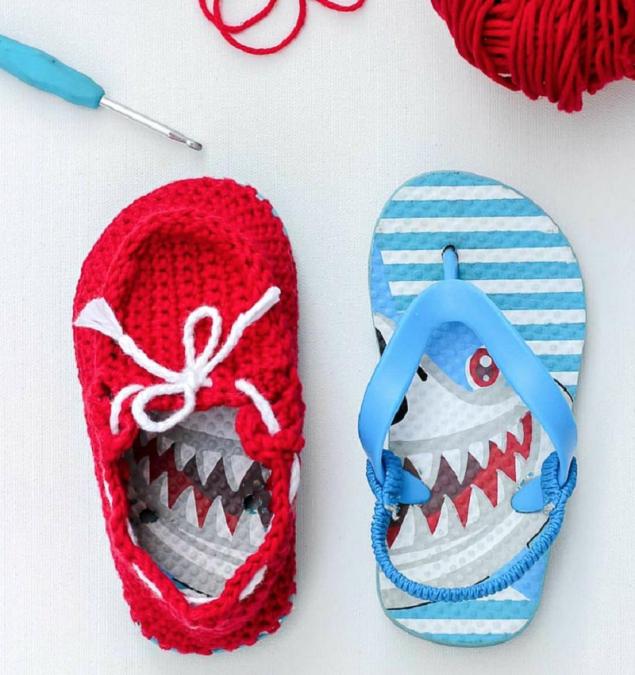 Here is how the thread is fixed at the beginning of knitting!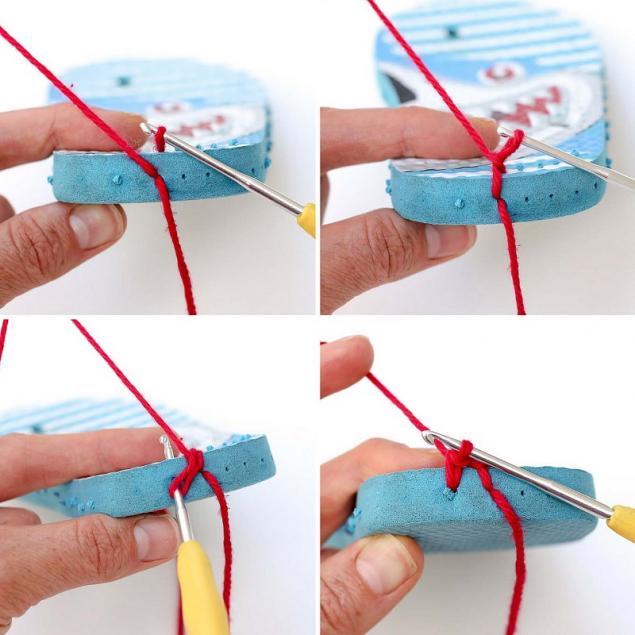 Sorry, I never learned to crochet. But the idea is to make an effort and try something new! I know who I can teach ...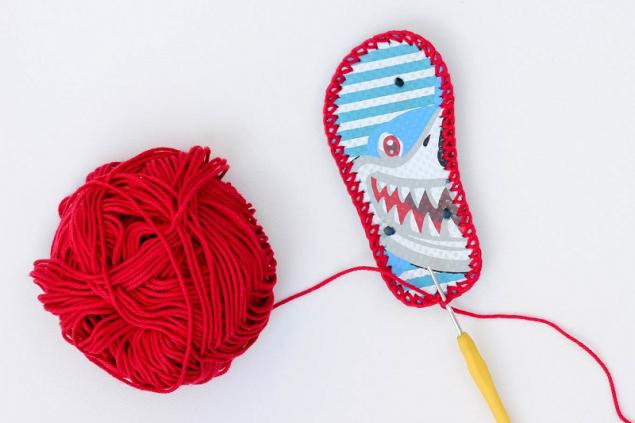 You can show your creativity and decorate a shoe vivid detail! Ribbons, beads, buckles, rubber decorations for Crocs shoes - all can be used!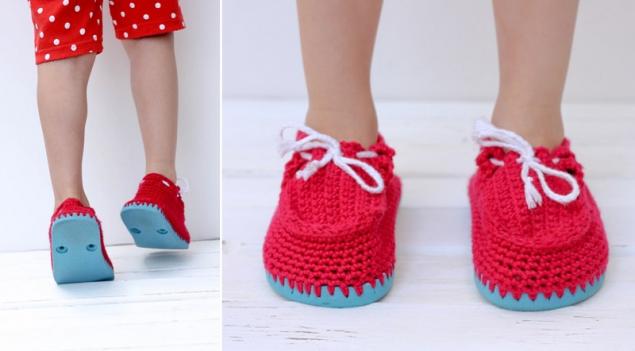 Watched the video 3 times! Reusing soles - it's an elegant solution ...



Home slippers hook will be a great gift, sure! Take this idea into service, and do not forget to show this story to her friends, in love with needlework. Great turns!