A friend calls, chuckling: "you Want to know how some here get it?". "Come on! say. And she shared the story, in General, not really funny, but to me it was clear her mood.
"Son, often repeated, perhaps, to quote the great, but organically became my promises:
"be Careful with thoughts! Listen to the words that you say!"
. He's a guy-an adult, in seventh grade I moved. Listened. Something took, something not. Conscious attitude towards their health I still managed it somehow to pass easily in the dance. So with all the sores can quickly understand. Often just not even admit them to himself, so all these hypnotic "and to hurt you doooolgo!" — we're not interested. And then...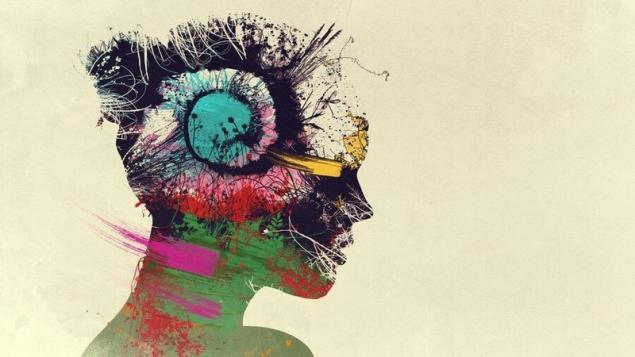 With dad, he agreed that over the summer "frighten vezuju" and will be able to catch up how many out there need time and by September will be ready for demonstration (to the Pope!) performances on the horizontal bar. Agreed manly. Maybe even bet you don't know. But... "Summer red sang. No time to look back..." In the literal sense: he W music, dancing, all sorts of gadgets in the first place, and the sport (and even more pulling!) not included in the range of priority interests.
And now — TA-da-dam! tomorrow my dad's coming. See sank. Goes a head touch (so, not the temperature?) then lie down (I do not get sick?). And not finding convincing excuses, condemns himself to the bar. Look out the window at his attempts to catch up just like that and I want to say something like "it's not too early began", "before thought", "for one day program all summer long", "I told you so"...
These her words I really want to get stuck in her story, but I don't have time...
"Good, Hippolyte! Know what to say. But I'm working on. Mind you, warmer is simply — "I want to say," but out loud I did not say that word. Already a victory! With words, of course, easier to understand than thoughts. But now not about it! I'll tell you later. So...
Went wrong in his bar. Jumped. Droopy went to the noisy company of children and adults gathered on the lawn near the trampoline, we have guests to this day a full house was. His Master, asked to see, flip. Well, with trampoline he is friends, not that bar, and he, of course, show — and so, and commercials! When asked for "encore" to repeat his signature flip, the people prepared the camera to capture... Captured. Crunch I think, through the window was heard. Bad landing — broken live hand. Oohs-aahs... Guests left with a trampoline continue to have fun, and do — a bullet to the emergency room.
Going back, he's already plastered, and I told him:
"That is why you need this change, something he teaches you what he tells you..."
And do not have time to finish, as he answered me: "Yes, I already knew everything. I myself self-fulfilling. Imagine, jumped off the bar — to catch up and could not. And tomorrow my dad's coming. So, I'm angry at myself for the whole summer laid pull-UPS then, so hurt I was. While walking to the trampoline and thought that ought to be able to exonerate me. And could not find the answer — to keep the word, and I have not kept. If that arm was broken, then Yes! And then so clearly presented himself with a broken arm that just literally felt like it all hurts... and – brrr! — drove that thought from himself, deciding to be honest to the Pope to confess and to start to catch up. Banished and forgotten. There is a trampoline this... I'm so happy all these flip spit. And wow...
the Idea materialized! I remember you always told me: "be Careful with thoughts!". Now I'm going"
.
No, you know (this I already continued the story) – "now I'm going". I mean, we had hand break, so the guy realized that his thoughts have to be careful. Rode in the car with him, laughing, of course, for this reason. Well, he at the subject. Well, that at least understands what it is..."
Yeah, well.
With those who in the subject, all is well.
Easy.
With those who in the subject, it is not necessary to start with the basics, don't need to tell you that every feeling, every emotion, whether joy or sorrow, love or hatred, fear or resentment, pride or guilt, give the man a certain energy.
With those who in the subject it is not necessary to say that all taxis thought. Our own idea.
"How to think, still live," said one of the great. "Our head creates our world" — said the other.
It all starts with thoughts...
And then there is the word.
Word pack their thoughts. And this "packaging" — uuuh-what kind of energy has! Space!
This energy Yes in the peace purposes!.. We often much?Listen to this:
— My heart bleeds
— I hate
— I'm just shaking
— I got fed up with him
— All the baldness I've eaten
— I would sneeze
— A knife to the heart
— I do not digest...
— I'm sick...
Oxygen me blocked
— My eyes have not looked
— Brain explosion
— I'm on fire...
— All head broke
I have a terrible headache
— See/hear can't
— Heart breaks
— So much blood spoiled
— Itching...
— The hand does not rise
Legs do not go...
— I'm broken/crushed
Well — "I'm in shock!" — of course. It is number one today.
Although no one now — BECAUUUUSE! It's so breathy in all conceivable options for phrases!
In these words, of course, to count just figurative expressions, metaphors, really — the energy of destruction.
This energy can undermine your health! You can go to the gym, to respect the day, eat right, count calories, and sleep in a warm cap with an open window... But for daily words to give your body such a team.
Clear!
Establishing the program of the disease!
Triggering mechanisms of destruction.
And what's the point then of your healthy lifestyle?
A healthy lifestyle starts with a healthy mindset and a healthy way of speech.
(Oh, how! I must remember that!)
And already hundred times it is proved that
the word-destroyer is not a consequence of the disease, and one of her reasons:
they do not tell about the disease, and actively encouraged it.
First: "very happy!", "madly in love!", "very interesting!", and then: "Oh, something I have depression...".
That's why, those who are connected workflows with their students of all ages agree right away on "concepts": those who seek understanding, those who want to learn a new skill, approach, and begin to monitor their speech — they give me the right to "coaching whistle." Booing him is simple and clear — they say one single phrase:
"Say it differently"
.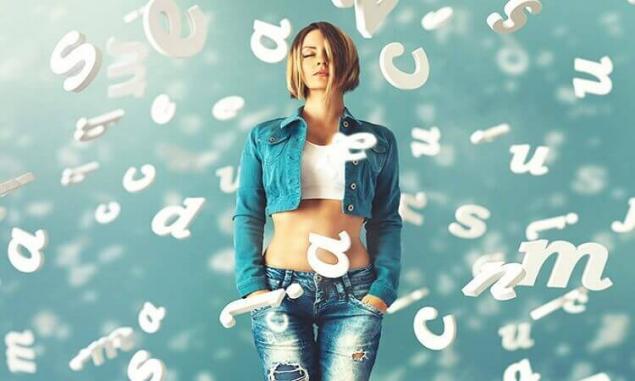 Hi now to all who practice it the exercise and who is "in pain" looks for (and finds!!!) the words to "different" to say the usual.
Respect!
And rejoice with you in your victories!
So...
With those who in the subject — easy!
But recently much started I...With family-close to me what to do?! With those with whom you communicate, meet, make friends... They'll share, come to visit.
And I'll listen.
And hear...
But in the house-that matters to me! In the house, if that's so every time, without asking: "say it differently, say it differently..." is anyone going to get... Not what the guests arrive — greet stop! On the other side of the street would go, barely seeing over the horizon. Yes and the most boring teacher I become not want to...
Not to tell them every time about the chain:
thought-word-action-result
.
And about the fact that
if you want to get a different result — start with thoughts
.
And the fact that
track their thoughts in their own words
.
And the fact that
"all the problems in the head"
.
Well, not to talk about it all the time?!
And without that, all my comments become incomprehensible and boring. And for some strange... and Funny. Ridiculous.
Anyway...
To me they come to visit, not for training, not a lecture. Guests also have delicious pies to wine and dine, not everyone there "tell-it-differently".
But I love them. "Their"is. Even as love! How can I leave without comment these them: "sitting in the liver", "brain explosion" "I detest", "broke my head", "die — I want to sleep", "very interesting"...
I told them the address was written on the page... something like:
"My dear, favorite!!! Well I do, eh?!
I have two options:
Not to notice, not to turn you into a nerd? Besides, professional courtesy dictates into the speech of man is absolutely impossible to interfere without his request!
Note — in this very boring turn?!
If I was Pezeshkian, I would get their books autographed presented. But I don't write books (yet!).
And how was I to convey that
the word is energy! And that this energy can be constructive and can be destructive
.
What?! What are we going to do? Favorite!
I suggest: people should — send a quick Hello. Any way. I, at least, I'll know that this is important to you and that you're doing this. And that my whistles: "tell-it-differently" you — help! And with "not Makovski" — I "work items" are silent, but they all are always happy to welcome!
And home is a "no-no"! Word work!
Wrote and exhaled.
Now its too easy. Who should magnoli.
Now only have time to whistle!
PS And with the boy, which thanks to the hand went then about the power of thought, we recently on vacation practiced, now, the power of the word. It cleaned it from the rubbish. He from his, I from his. Agreed — everything as it should be. For me even the system of fines imposed, that the conditions harder. So "whistling" with each other the whole vacation, "tell-it-differently". Oh, and we ate watermelon all the time on my penalty dirhams!
P. S. S. Read... Look at you! Everything that is written above — it turned out as something very tricky. There are many questions but even more answers. Just — a lot of answers, hints, and "secrets" all! Unless, of course, interested to read. Not find, dig deeper, will surely find! Wanted was, in summary, to summarize, to compartmentalize: do this, don't do that, the first step, the second... And then decided — to anything it all! Started with the power of thought, continued about the power of words, even to the exercises and examples come. Why are more us — savvy, inquisitive and a seeker need?
Therefore, whistling, just telling you: "good Luck!"  
Author: Irina Ryzhkova  
P. S. And remember, only by changing their consumption — together we change the world! ©
Source: irinaryzhkova.livejournal.com/1398.html