Paris I think almost the most romantic capital of the world.
Parisian style is the perfect balance between old and new, between luxury and restraint.
If you consider yourself a romantic nature, then you definitely will like sophistication in a Parisian style.
Light, bright, airy, combining several noble styles (Baroque, Empire, art Deco, etc.), these interiors are attractive because of their functionality and harmony.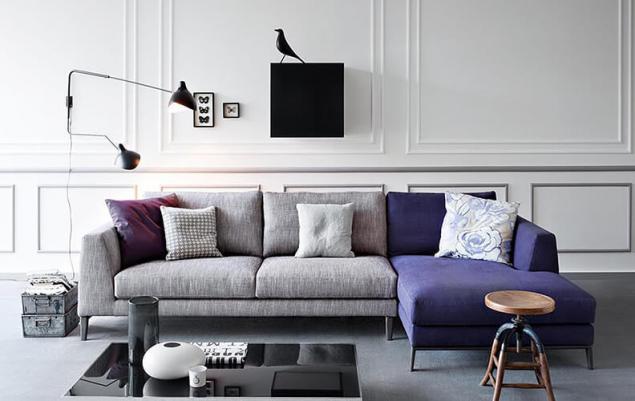 Here are some tips on how to bring elements of Parisian style in a city apartment.1. Bring new, keeping the old
True Parisians revere tradition, and at the same time, they are not alien to modern technology. They deeply respect the historical values.
Design in the Parisian spirit is the preservation of the architectural and design features of the room (moldings, the shape of the Windows and doorways, old parquet) and create a new interior that emphasizes these features.
Thus, Parisian interior often is a mixture of vintage and modern details.
Use antique and modern objects in your interior:
furniture, lighting, decor, and the "Paris" mood you provided!
This furniture style is characterized by rounded and streamlined shapes, interesting textures and are made of quality materials (wood, sturdy cloth). At the same time, quite a popular plastic furniture. It is very refreshing the interior and gives the original space.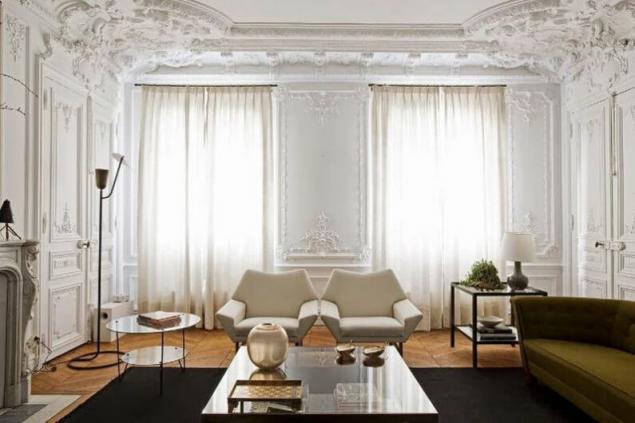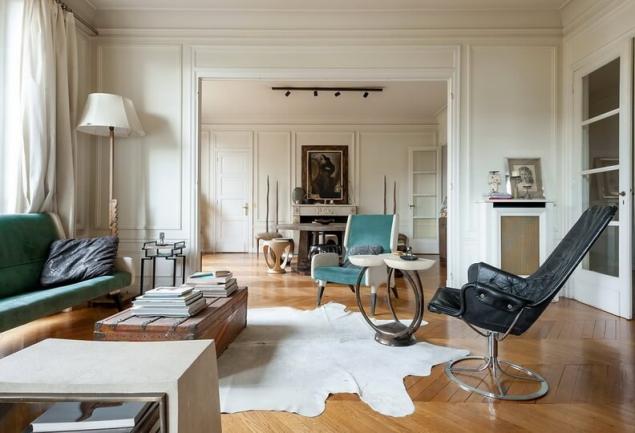 2. Use "soft" colors
Calm tones, dull walls – typical features of the Parisian apartment.
Against this background, all looks simple. For the walls and ceiling use colors like white, cream, milk and light beige. Floors in a Paris apartment usually either parquet or laminated, too bright colors: beige, gray and light wood.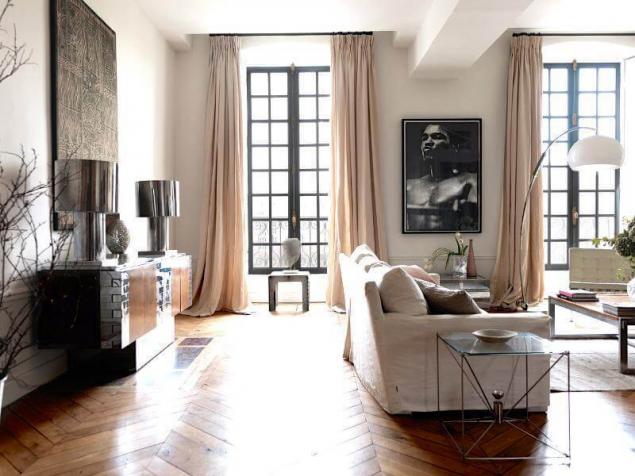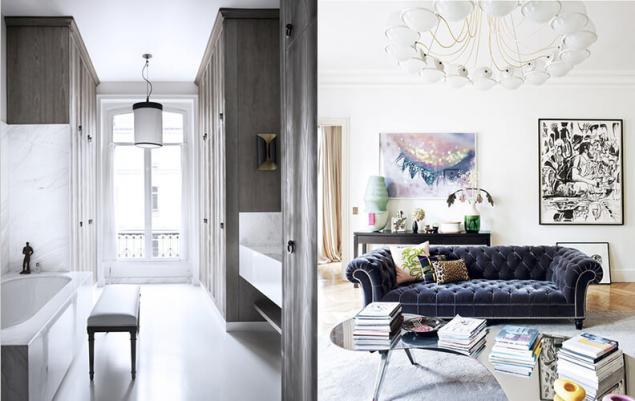 3. Give preference to natural materials in the finishing
The Paris style is the nobility and aesthetics that are supported by high quality natural materials:
wood, leather, natural fabrics. It is from such materials is to choose furniture. Wooden flooring is also preferred: either parquet or laminated.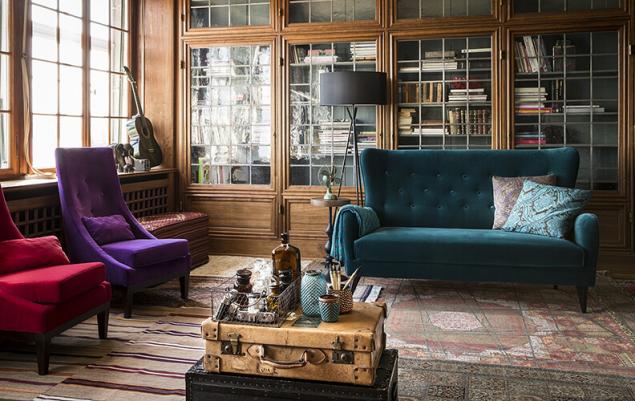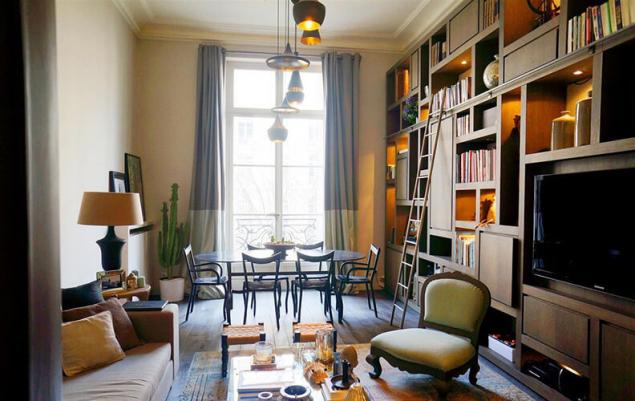 4. Add more light
French style interior "loves" light:
the room should be spacious, with high ceilings and a large window, through which will flow a lot of natural light.
As artificial lighting
uses various lighting fixtures, such as sconces, made under the candlesticks and floor lamps with original fabric shades and crystal pendants.
As an additional light source,
use table lamps in classic style.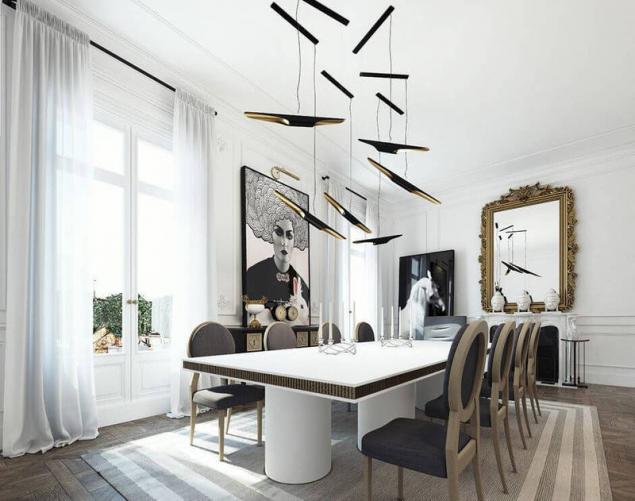 5. Visit an antique shop or flea market
Birthplace flea markets – France, that is why there they are the most interesting and diverse. Here you will find antique furniture and various décor items (candle holders, mirrors, clocks, paintings), and many more.
In Russia, these markets too. Worth a visit surely you'll find there's something strange, and possibly very valuable that will perfectly fit in your French interior.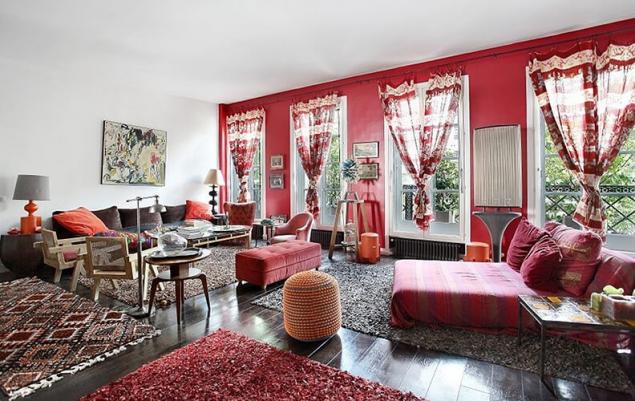 Also interesting: the interior in the English style inspiring ideas  10 ideas for kitchen design style dining
As you can see, the Paris style is quite eclectic. Most importantly – keep a sense of proportion, to the old and the new harmoniously combined in one interior.published  
Source: www.cosmorelax.ru/cosmo-blog/a-my-v-parizh/