Incorrect zoning, outdated covers, poor lighting, let's figure out what mistakes you should avoid when constructing your living room.
The editors of
"Site"
has collected a selection of the most common mistakes when making a living and gives some simple advice on how to rectify the situation.
Decoration living room
Insufficient lighting
The living should not be confined to a ceiling lamp. It is necessary to pay due attention to the local lighting like floor lamps and sconces. Such details will provide great lighting and will set the tone atmosphere and mood. So you should not rely on just one grandmother's chandelier!




Placement of furniture around the room
This phenomenon is quite common in domestic homes. But if the footage allows it, why not to arrange a comfortable sitting area, is located in the center of the living room a cozy sofa and a few chairs. In addition, it will help to visually enlarge the space of the room.




Avoid unnecessary props in the interior
Cheap wall murals, artificial plants and pompous stucco well, does not give comfort of your living room. Everything must be harmonious and just. And since you wanted an unusual design decisions, you should pay attention to the styles of interior like a loft or Scandinavian. These styles are versatile and suitable for many interior solutions.






Saturation details
In this delicate question should be guided by moderation. The decor is in excess — the worst enemy of convenience and aesthetics. Of course it's great that you have a myriad collection of Souvenirs and trinkets, but still better to store it in some box or decorative basket. It will not kill you versatile and enthusiastic person, but will help avoid chaos and unnecessary dust. And one neat and functional closet will replace a bunch of small tables and shelves.






Paintings, photographs and mirrors
The last, if not their location on the wall, easily able to break the geometry of the interior. It must be remembered that objects on the wall do not place significantly above or below eye level. And if you have too many cherished photos, it is better to equip them for a small gallery on the wall, not shove in all sorts of corners in colored plastic frames.






The ratio of space and dimensions of furniture
The secret here is to focus not on the furniture, and the proportions of the interior as a whole. Large corner sofa with cozy cushions will be very harmonious look in this spacious living room and double sofa and pair of armchairs easily create a comfortable relaxation area in a small room.



Neglect of personal convenience in the choice of furniture
Not every furniture will fit to your interior and will make you comfortable, no matter what this chair is so cute and beautiful. Because first of all it needs to perform its primary function. Otherwise it's a waste of money and such items sooner or later have to leave.



Impassable jungle on the windowsill
Crop — a delicate matter. But still agree that it is better to put a few pots in larger pots than a lot of small pots on the windowsill. Such a space will seem spacious and cozy, however, your cat will have nothing to do.



A single style
First and foremost, the choice of style depends on your tastes and inner peace, because all should be harmony. To select all items for the living room in one style is a true art, but in a single color is a very common mistake. Define desired colors and create an interesting combination of colors — light and dark, neutral and accent.



Blank window
Window treatments requires thoughtfulness and thoroughness. Irrational hanging textiles on the Windows can easily "break" the style and make the living room visually smaller. Remember that the curtains should hang as high as possible and wider. Thus, you will make the living room larger and the ceilings higher. By the way, in this interior style as a loft, for example, curtains are not needed.





Remember that ease, simple lines, simple finishing materials always in fashion. Understated geometric patterns, bright walls and laconic decoration will help to expand the space, make the interior more stylish, moderate -, and, moreover, in the future, to save on repairs. After all, low-key interior you can always add the parts and set the style.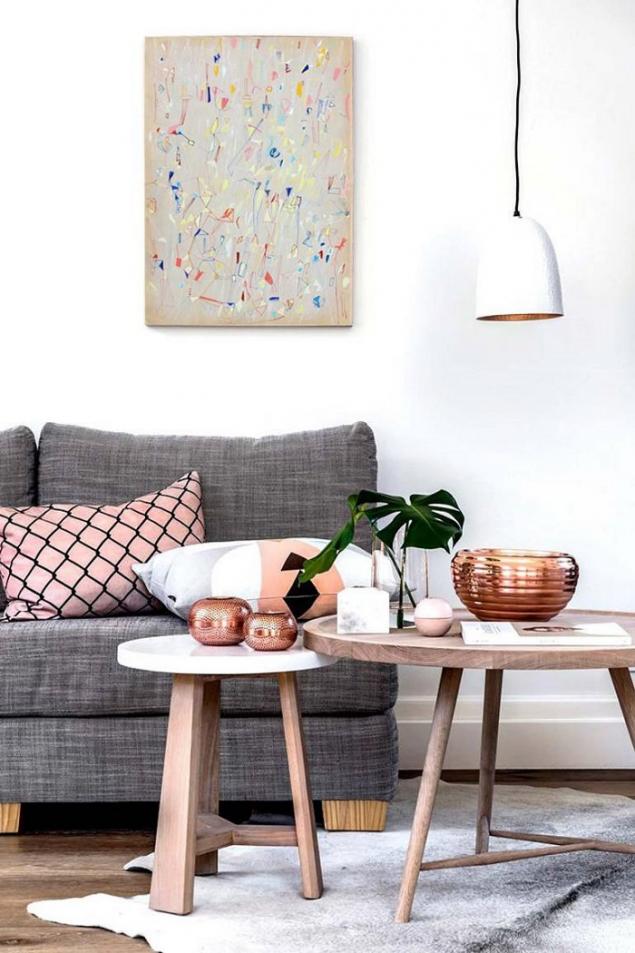 Most importantly, don't make yourself silly to follow trends, pick a cute heart style and don't forget about harmony!
Now everyone can publish articles
Try this first! To WRITE an ARTICLE the Author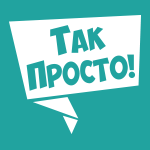 This is a real creative laboratory! The true team of associates, each a specialist in their field, United by a common purpose: to help people. We create content that's really worth sharing, and a source of inexhaustible inspiration are our favorite readers!