Knit a scarf knitting
is the primary goal for any aspiring seamstresses.
"Website"
offers to stay and create accessory more stylish and modern.
Scarf-transformer
— development of Western designers, which can easily replace polvadera... Fit it in the cowl, and combining various patterns, you can achieve amazing results.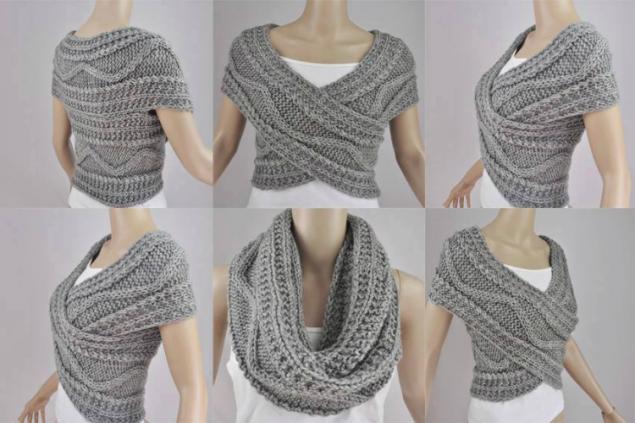 How to knit a scarf knitting
a Scarf
goes well not only with outerwear, and dresses, sweaters, tunics. Multifunctional accessory can be linked in various ways, but always important issue is the choice of the threads: they should be soft, elastic and stable at the same time.
We offer 2 ways to crochet a stylish scarf-transformer: easy (for beginner quilters), and more complex pattern with braids (for advanced knitters).
Knitted scarf-transformer (simple)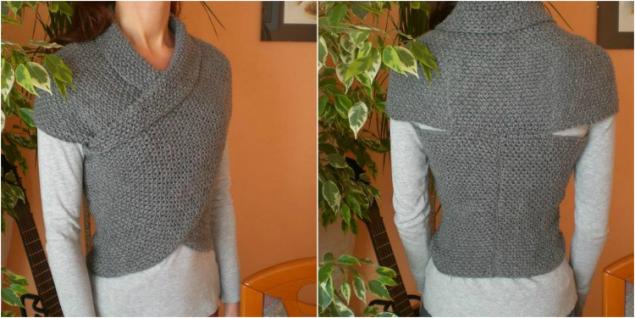 You need
250 g of yarn (70% wool, 30% acrylic)
spokes № 3,5
sewing needle with large eye
Progress
Type 50 loops and tie direct canvas pattern "Pearl". For 44 size (Rus.) blade length — 140 cm.




The length of the product can increase according to your dimensions and preferences. After knitting the edge of the fabric sew.
Knitted scarf-transformer (pattern with braids)Weave or braid. look extremely attractive! Such patterns lend extra volume and density.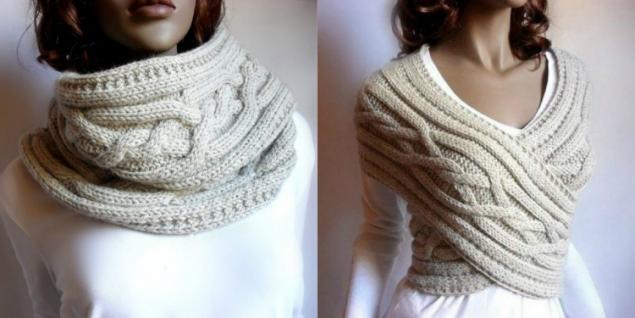 You need (size 44)
10 skeins of yarn (70% wool, 25% acrylic, 5% polyamide with a density of 65 m / 50 g)
the spokes № 3,5 (for KOs) and # 4
hook № 3,5
Progress
Score 100 loops and knit the fabric in accordance with this scheme. Blade length for size 44 (eng.) — 150 cm.




When the product reaches the desired length, close the loop, the scarf slightly umlani, spread out on a flat surface and let dry completely.
After drying, the product tie crochet on front side of columns without nakida in each loop. Then sew the edges.
Warm, beautiful and extremely multifunctional scarf, ideal for cold season. Can't live without it!
If the idea pleased you like it, share it with your friends!
Now everyone can publish articles
Try this first! To WRITE an ARTICLE the Author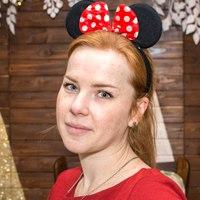 Loves to photograph the beauty of nature, enjoys handmade. Son Vanya had taught the mother to cope with any household tasks effortlessly: Marina knows how to get the most stubborn stains and to clean the house in minutes. Interested in the most acute, various life issues, never remain aloof from what actually matters! Favorite book Marina — "gone with the wind" by M. Mitchell.