Do you remember how great it was to try things related to beloved grandmother ... Nothing compares to the warmth and comfort they gave! Do you want to please family and keep them warm in the winter cold
knitted scarves , but does not know how to use needles? From now on, it's no problem!

After life hacking from the «Website» , you will become a true professional in the knitting business. We'll show you how to tie a warm, soft and voluminous scarf for 1 night using a box

How to tie a scarf on korobkeNitki for knitting are selected based on their preferences:. Wool or synthetic. You can also experiment with colors. Before you begin, be sure to carefully read the video tutorials.

You need 2 empty boxes of paper handkerchiefs Scissors Knitting scotch

manufacturing method Cut out the bottom of both boxes. One box is inserted in another. Do cuts along the perimeter of the box at a distance of 3 cm from each other. The depth of cut should get up to 2 cm. Alternately make recess scissors to get the teeth, as in the photo. The corners of the box should remain intact.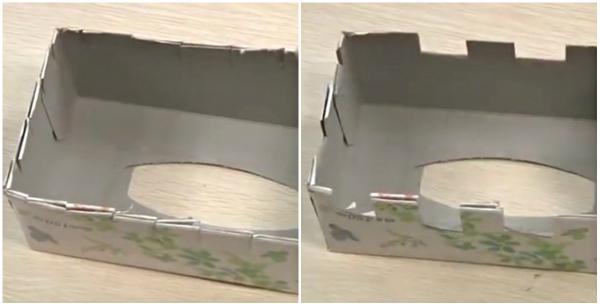 Stick thread tape from the outside. The envelope of the thread each tooth, moving around the perimeter of the box.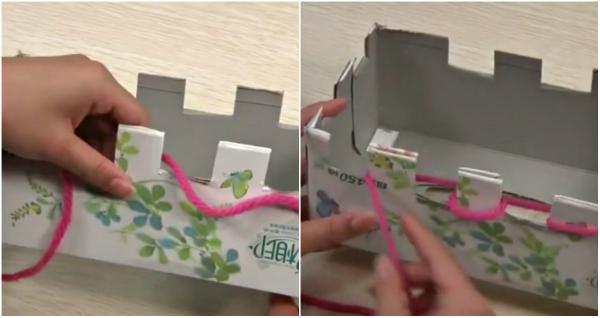 How to act further detail shown in the video, look carefully, so as not to get confused. Continue to knit as long as you will not achieve the desired length of the article.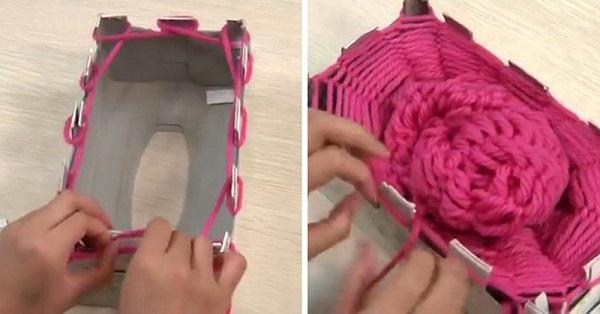 Take out the scarf from the box through the hole. On the last lap knitting fasten nit.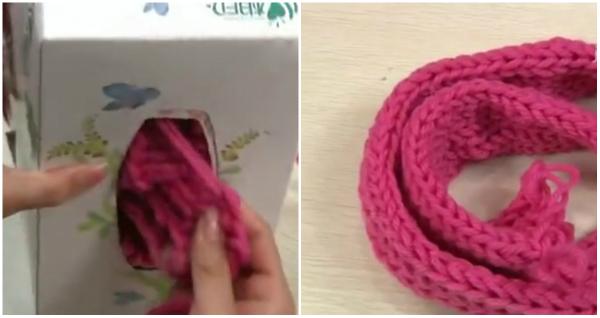 Another way to use non-standard cartons! If I had known that it is possible to knit this way ... Now nothing will stop me, you only buy more yarn.

Try a new method, not forgetting, of course, share this idea with your girlfriends!