In the German city of Nuremberg has commissioned the first five cars of modern design for the monorail. Presentation suspended passenger cabin of the next generation was held at the station Close 18 Dec.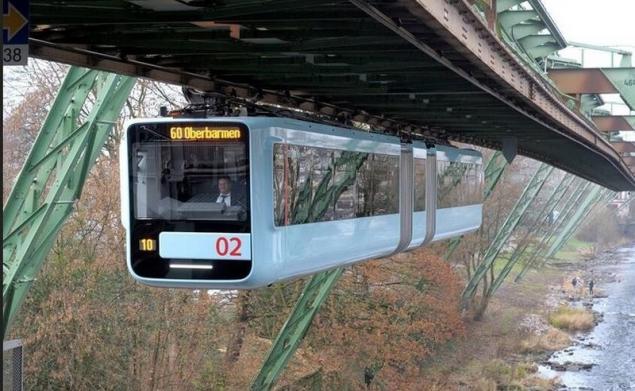 New cars have the same size (24 meters), as predshestvenniki, but due to the ergonomic placement of passengers have much more space inside. Also, now on one stop will take no more than two minutes, which will speed up the traffic at all 20 stations.
By the beginning of 2018 it is planned to enter in the explantation about 30 new cars. Their total cost is 122 million euros.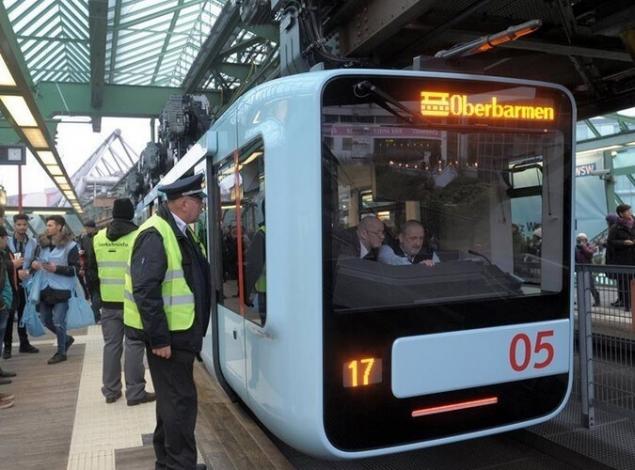 As the name implies, the main difference between monorail – the presence of not two but of one rail. According to the method of movement of the carriages along the rail, this system may be supported or suspended. It is the latter is used in Wuppertal. Its total length is 13 miles, 10 of which are laid over the river. The composition is driven by an electric drive unit. According to expert estimates, about 85,000 passengers use it every day.
Apart from Germany, such systems exist in the USA, Russia, Australia and China. The leader in this field is Japan, where the suspended railway track in popularity almost on par with subway.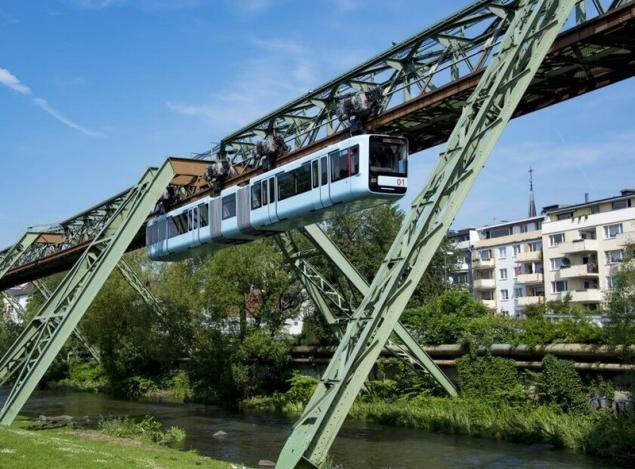 The most common transport used for tourist entertainment. Performing the function of traditional trains (trams) are no more than three dozen. In Europe, a similar system was built in Dresden, Dortmund and Moscow, also there are three monorail lines in the US and one in the Australian capital of Canberra.
In Asia, on the contrary, to "air" rail fit with a rational point of view. This position is quite justified, because the suspended electric trains have several significant advantages:
Relieve the ground traffic;
Do not pollute the environment;
Almost completely immune from accidents;
Save urban space.
We will remind, in September in China for the first time passed the test races suspended trains on the monorail. Testing took place in Chengdu, capital of Sichuan province. Cars with "the look" pandas can be moved on the railway track with a speed of 60 km/h, the whole structure can accommodate up to 120 passengers. published  
Source: ecotechnica.com.ua/transport/1859-v-germanii-zapustili-monorelsovyj-elektropoezd-novogo-pokoleniya.html