The first cable cars in the modern sense was launched in Switzerland in 1866 and brings tourists to the viewing platform. The present construction boom cableways came in the second half of the XX century, when actively began to develop skiing.
Cable Car in the Park Zhangjiajie (China): the most exciting
Chinese Park Zhangjiajie long been a favorite among tourists. Firstly, it is here, among the rocks Wulingyuan, which inspired James Cameron to create a "flying mountain" in the movie "Avatar", is Mount Tianmen Mountain, and in it - the legendary Cave Celestial Gate.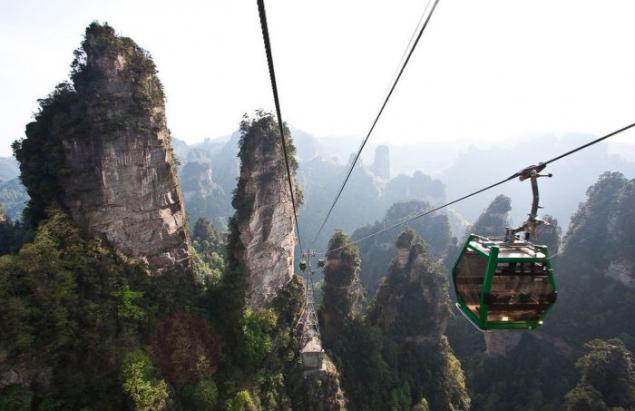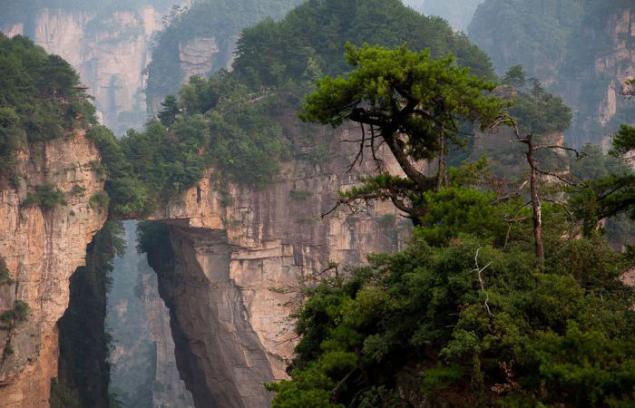 Second, you can reach them by cable car, which many travelers, one ride on it, dubbed the "most exciting" in the world. The local cable car is no accident called the "road to heaven": in some stretches it rises at an angle of 70 °, crashing straight into the clouds.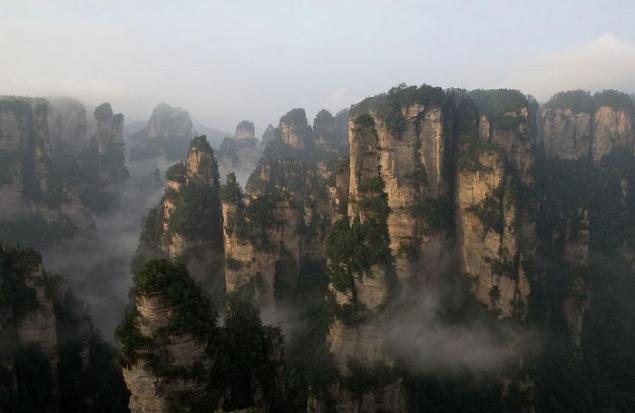 The path to the top takes about 40 minutes, and because of the pressure drop passengers often lays the ears, and the temperature in the cabin is dramatically reduced. Most of the park is a dense fog, which adds to the mystique surrounding landscapes.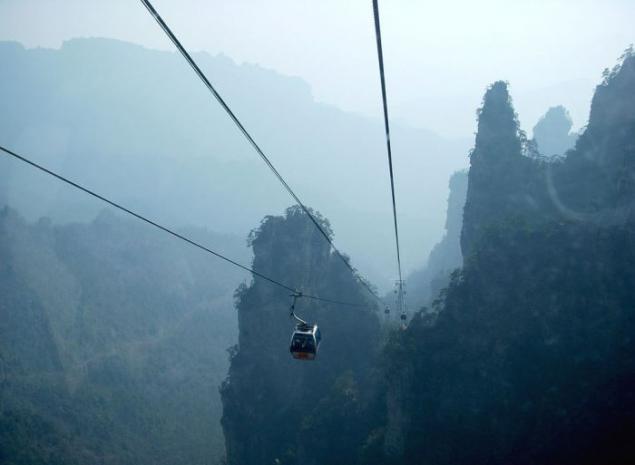 Those who still dare to overcome the distance of 7455 m, will see the world's highest miraculous cave that has arisen due to the erosion of the rocks. Locals believe that it has supernatural powers. A walk down the mountain Tianmen Mountain by bus on a streamer, which has exactly 99 turns.
The fare is 48 yuan (US $ 7.6) in one direction.