As if the people did not like to criticize the Olympics for the scale of theft and embezzlement giant budget, the result still is. By the beginning of 2014 in Sochi paved and rebuilt 360 kilometers of roads and 200 kilometers of railways built modern treatment plants and facilities. We offer a selection of photographs of objects built for the Olympics.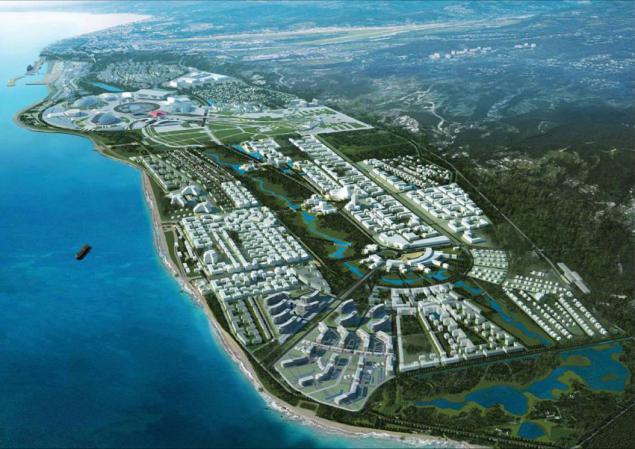 As part of the new transportation infrastructure that connects Adler, Olympic Park and Krasnaya Polyana became a combined road and railway Adler - Krasnaya Polyana ("Alpika-Service"). November 1 opened the passenger traffic on trains "Swallow" in the direction of Sochi-Adler-Krasnaya Polyana and Sochi-Adler-Olympic Park.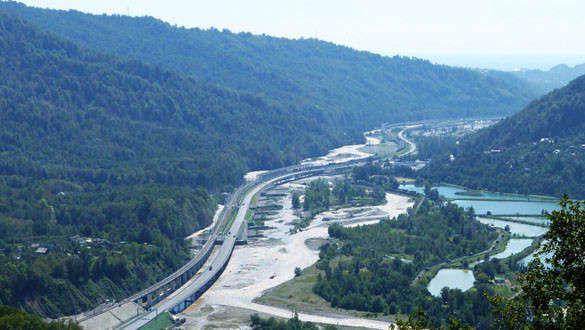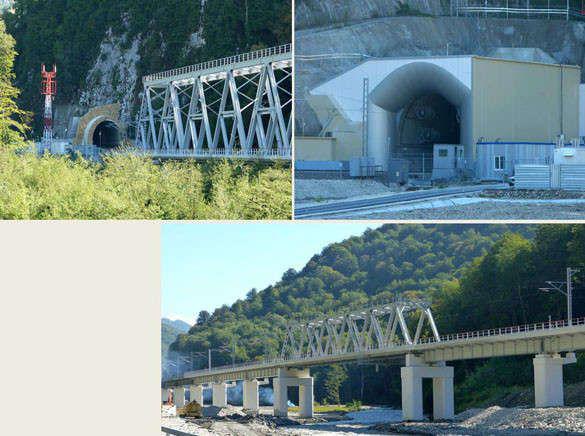 Sochi Airport Complex
In anticipation of the 2014 Olympics Sochi airport was reconstructed and modernized. In 2012, the center of Sochi linked by rail to the airport. In May 2013 he was recognized as the best regional airport in Russia.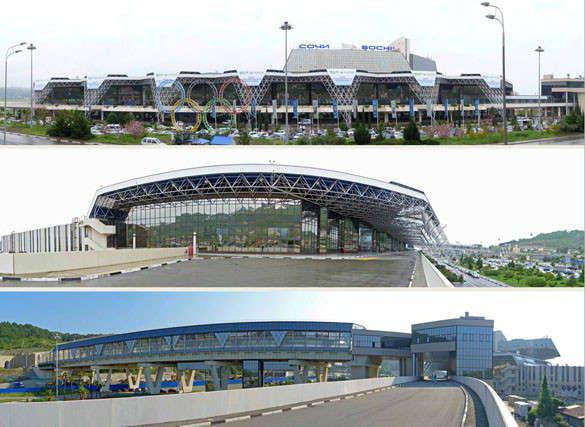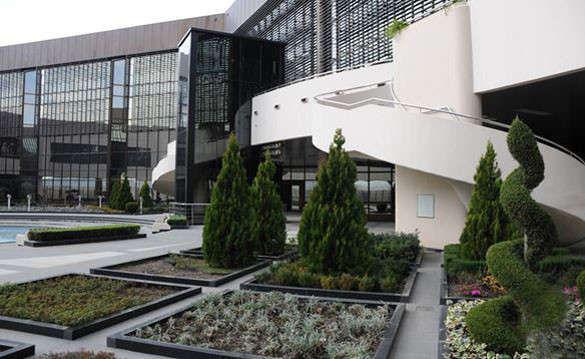 Stations of the new 48 km railway.
The terminal station "Krasnaya Polyana" ("Alpika-Service"), commissioned in the spring of 2013.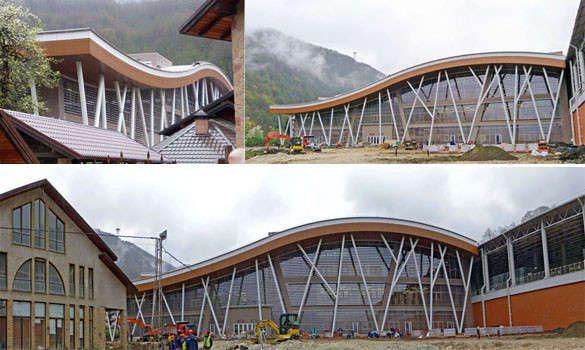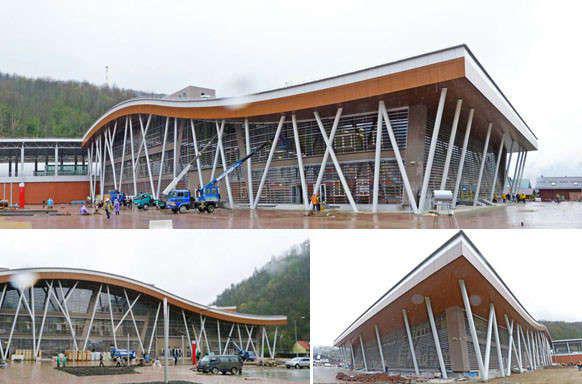 Railway station "Esto-Sadok," in December 2012 was put into operation.
Terminal station "Olympic Park", gradually put into operation.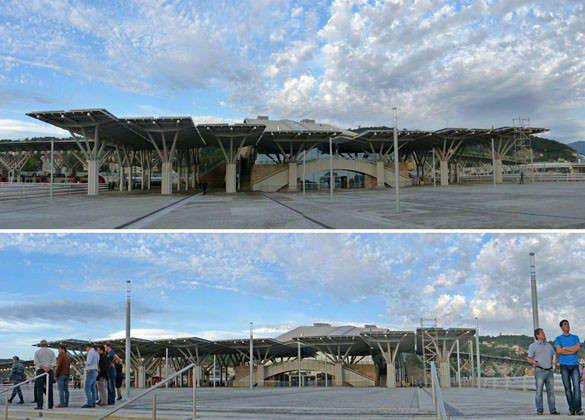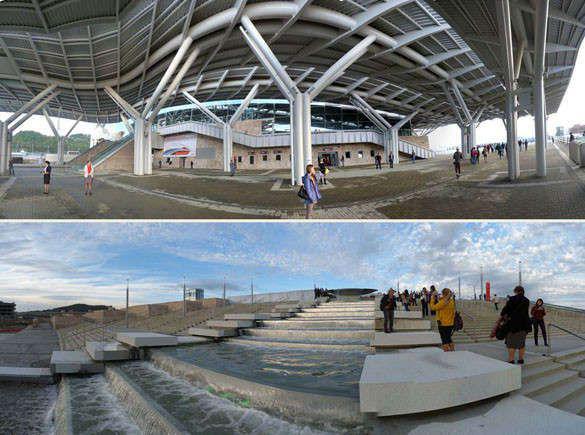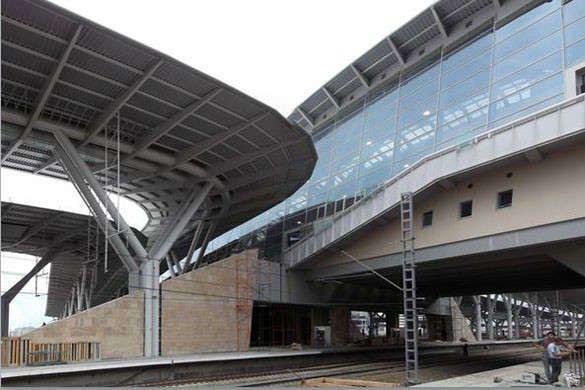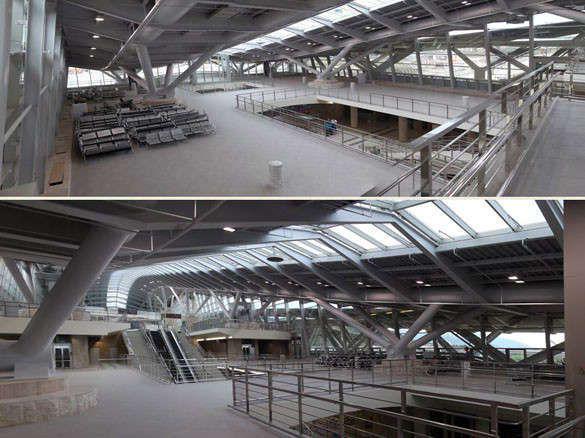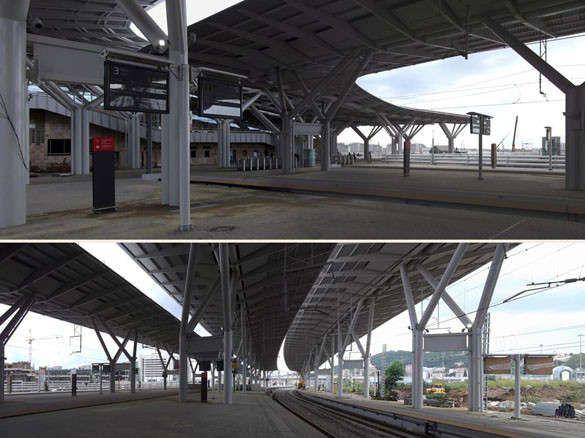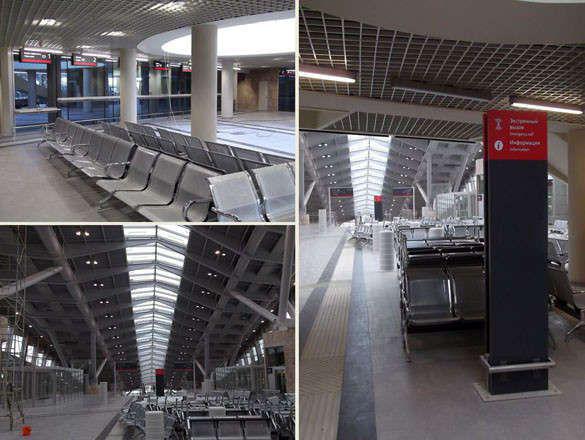 The multimodal terminal "Adler", November 1, 2013 put into operation.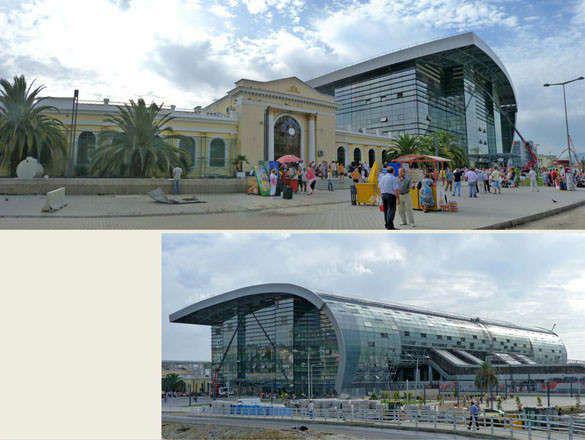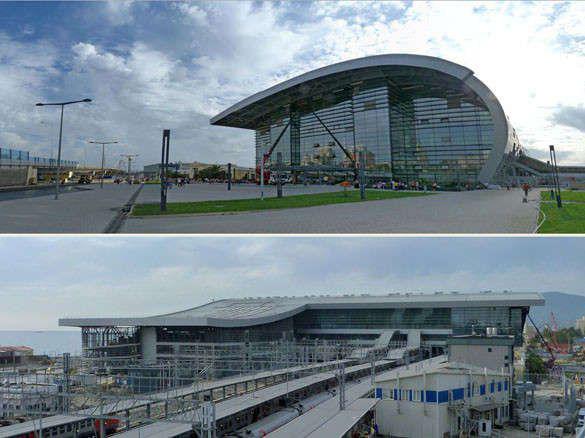 Reconstruction of intermediate stations - Dagomys, Matsesta and Khosta.
The station "Host»
Driving Highway
Central District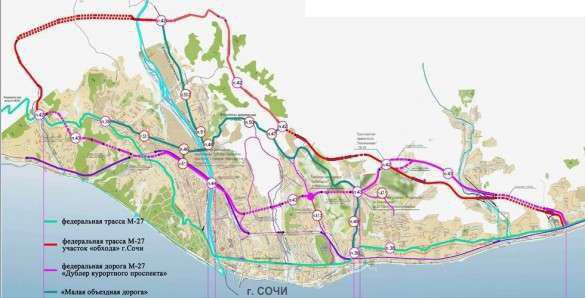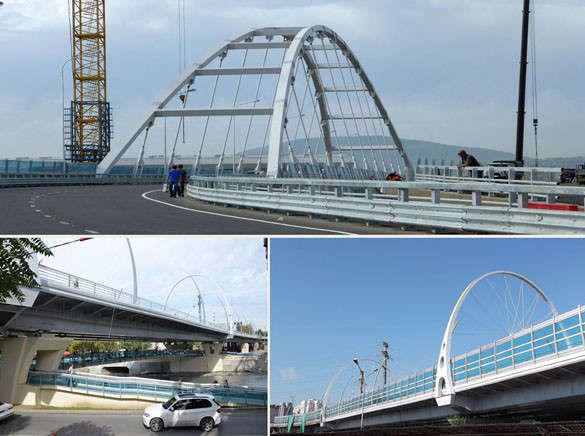 Driving Highway
Adler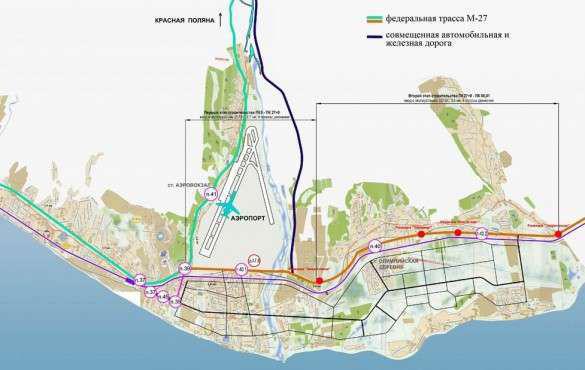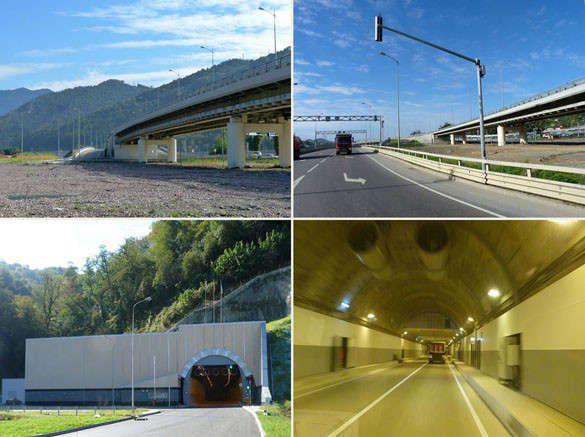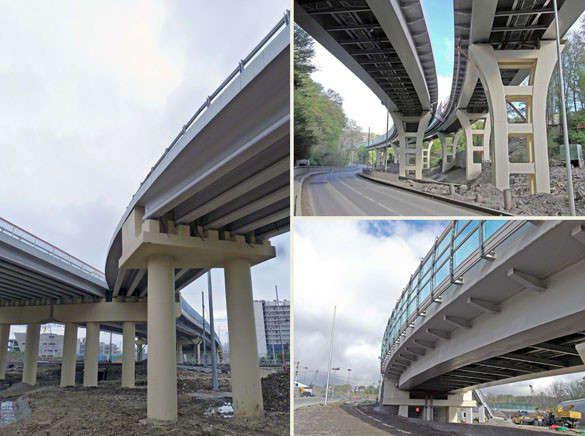 Olympic rings at junction "Adler Ring»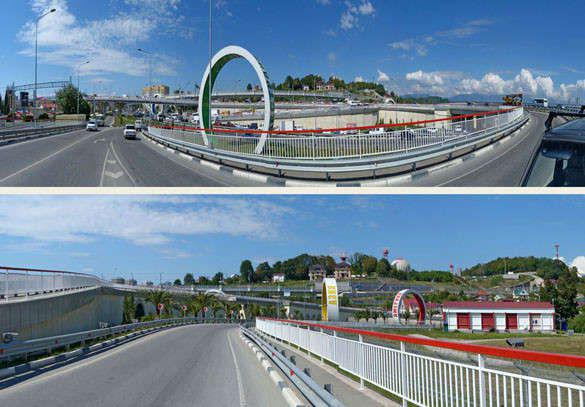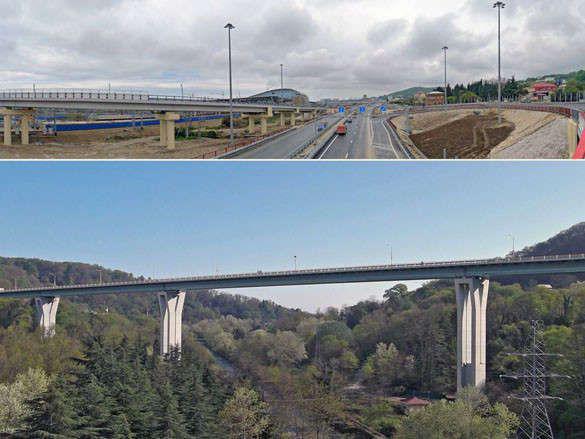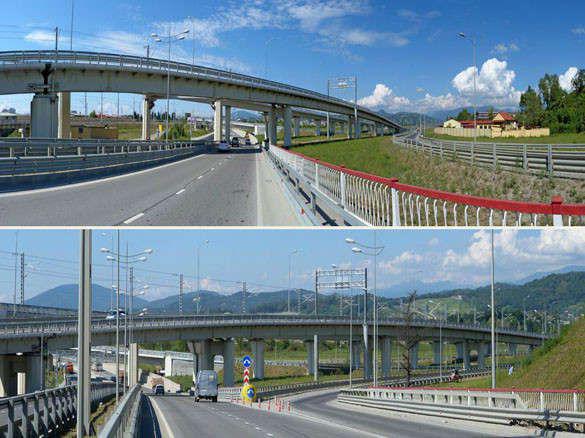 Cable-stayed bridge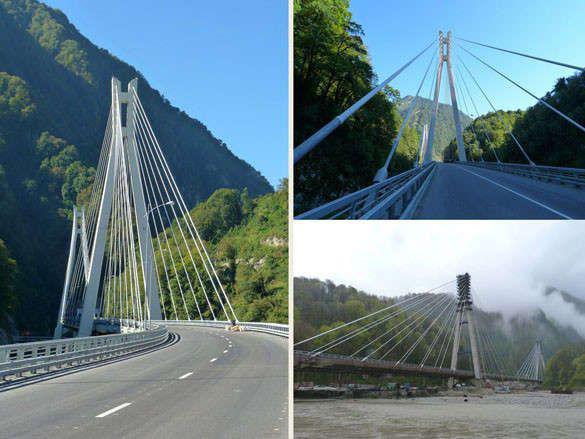 Reconstruction of Sochi seaport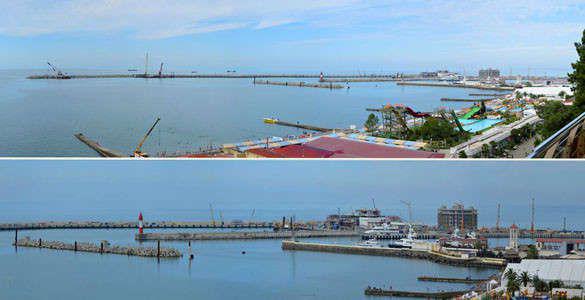 Multi-sports and tourist complex AJ Hackett Sochi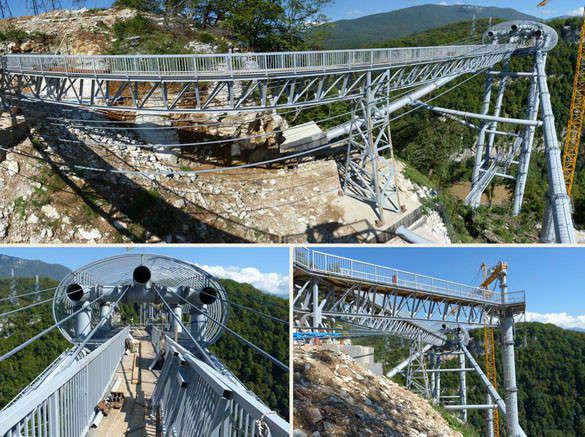 To serve the mountain cluster built 11 ropeways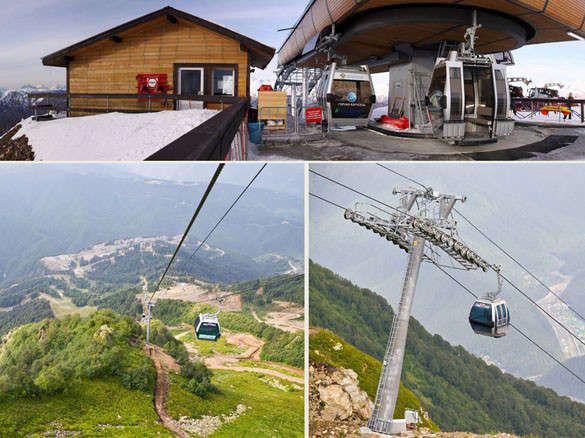 Coastal Cluster. Major sports facilities.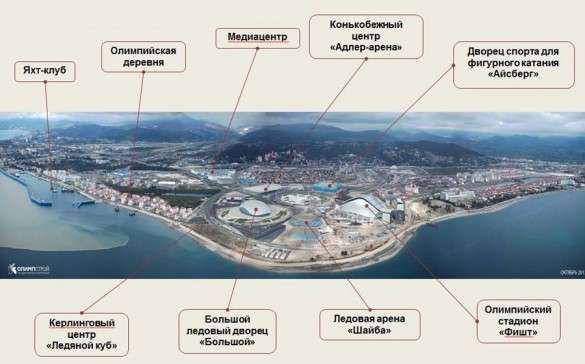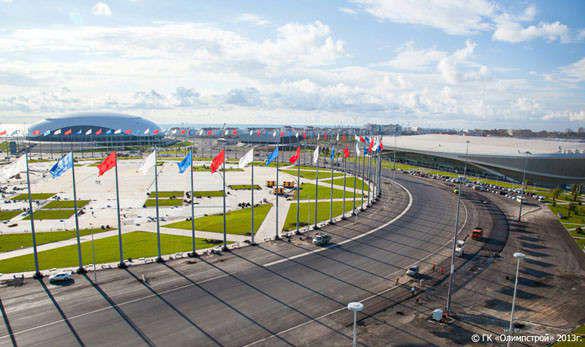 Ice Palace "Big»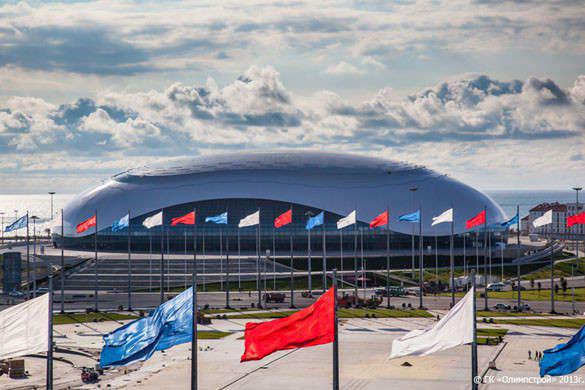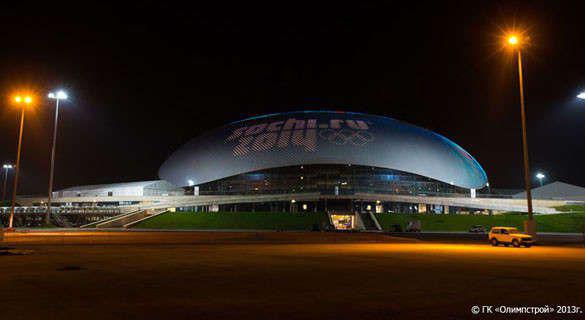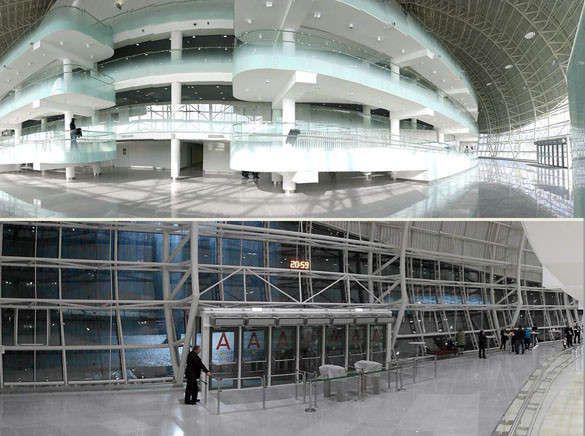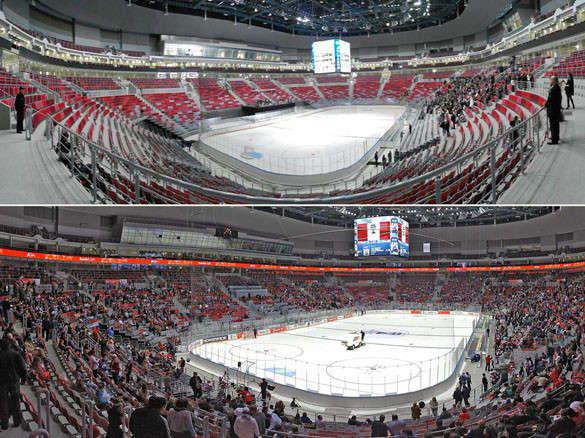 Skating Center "Adlerarena»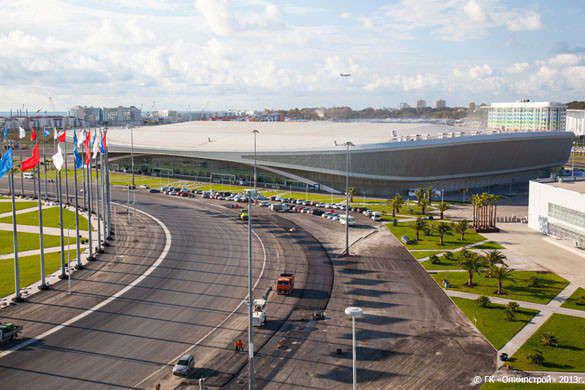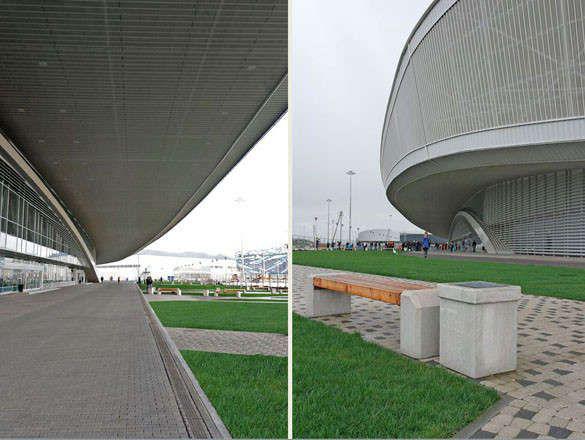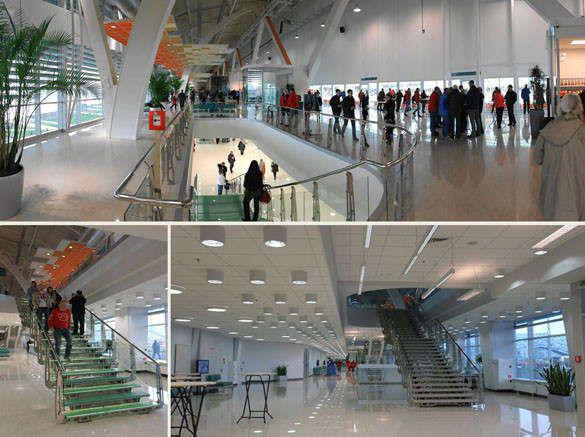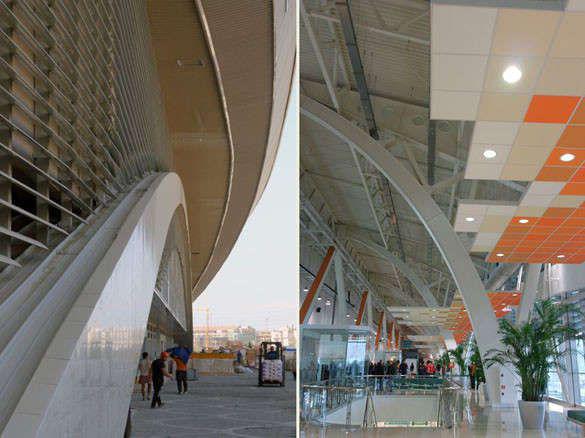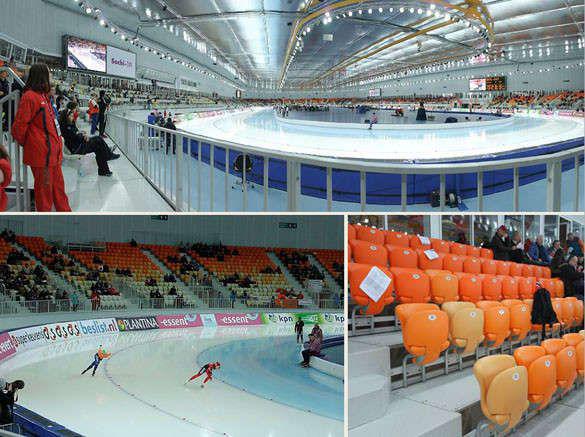 Winter Palace of Sports "Iceberg»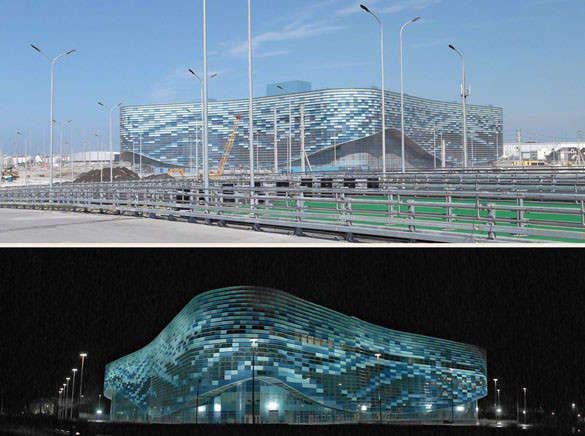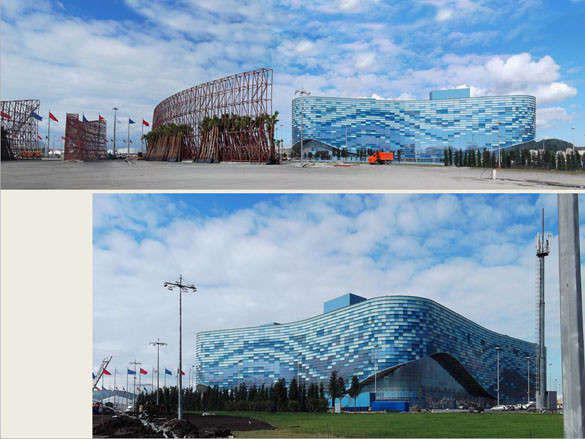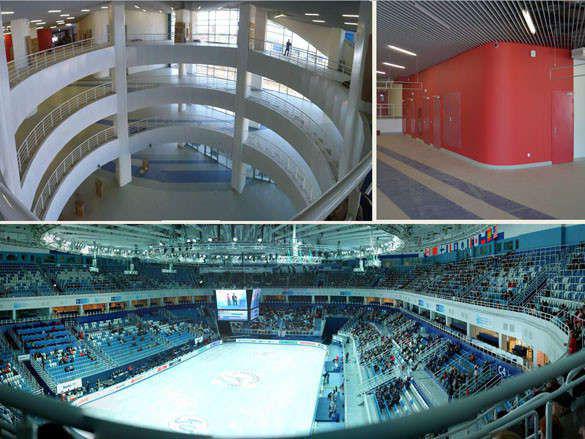 Kёrlingovy Center "Ice Cube»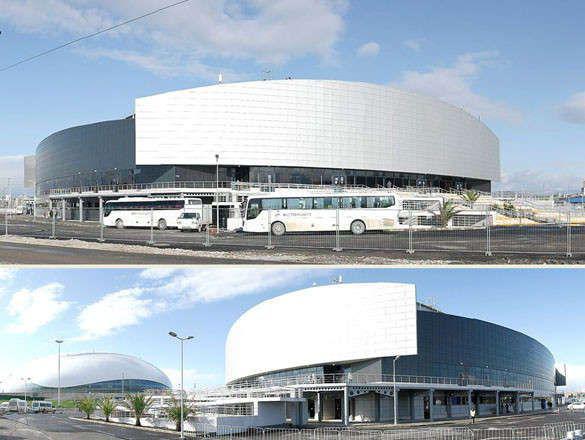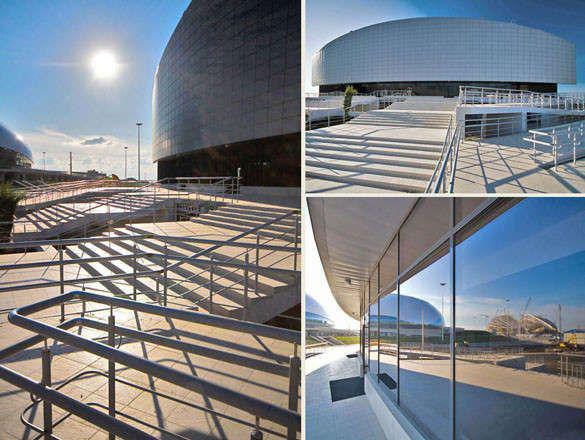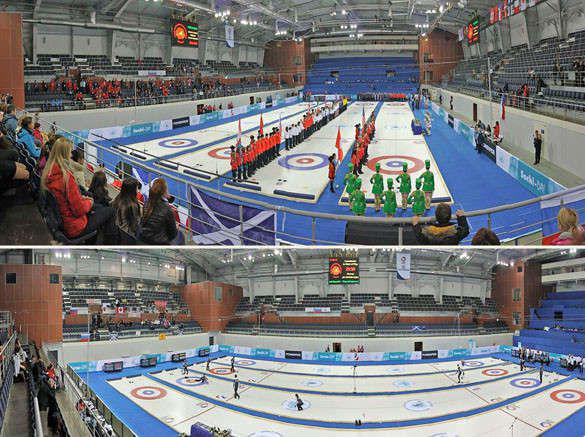 Ice Arena «puck»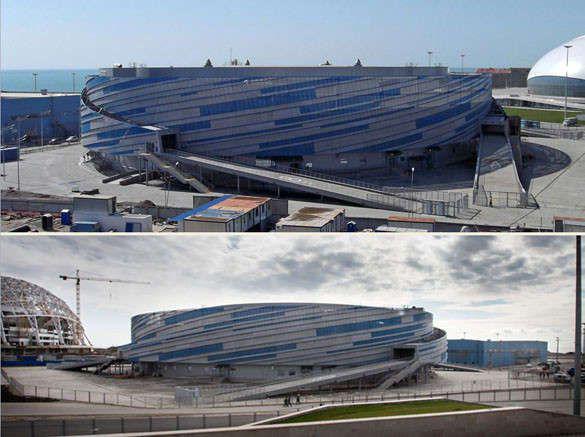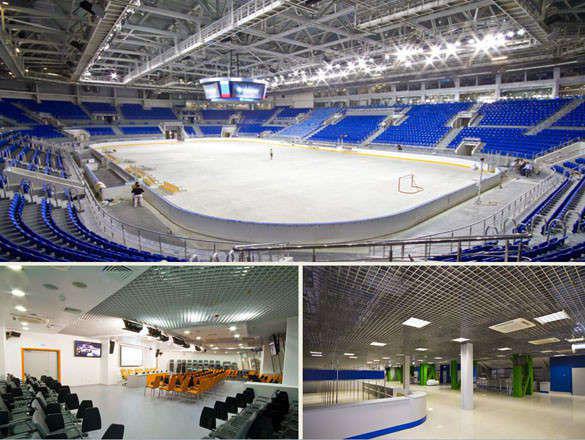 Olympic Stadium "Fischt»
The stadium "Fischt", which will host the opening and closing ceremonies of the Olympics, is still ongoing improvement of the dome.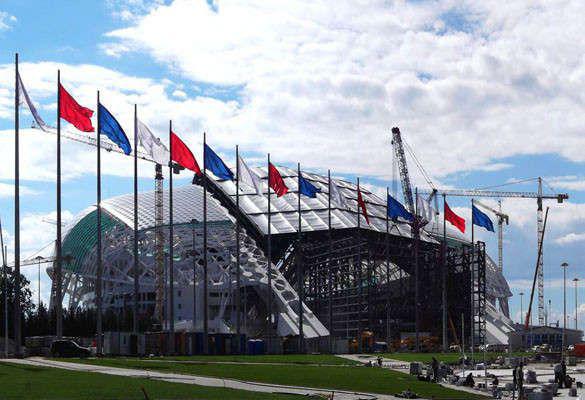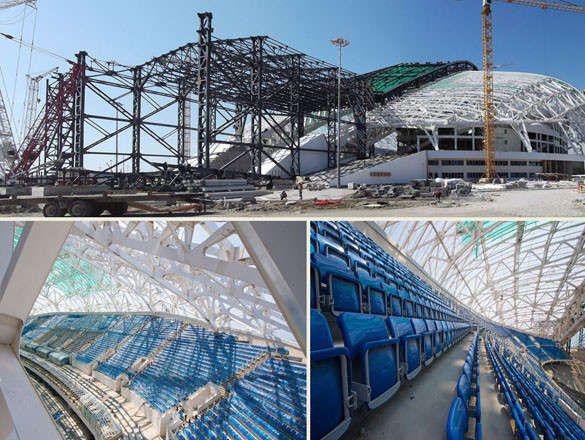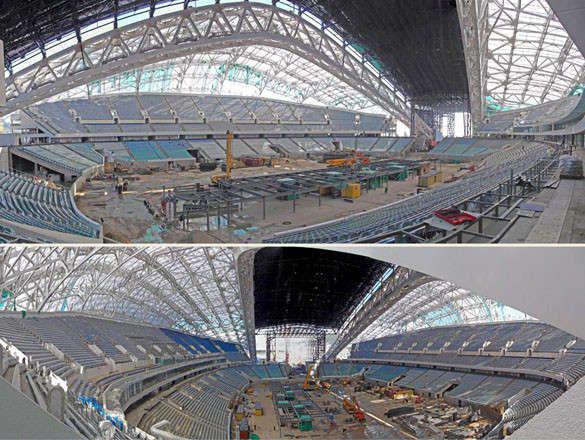 Mountain Cluster. Layout objects.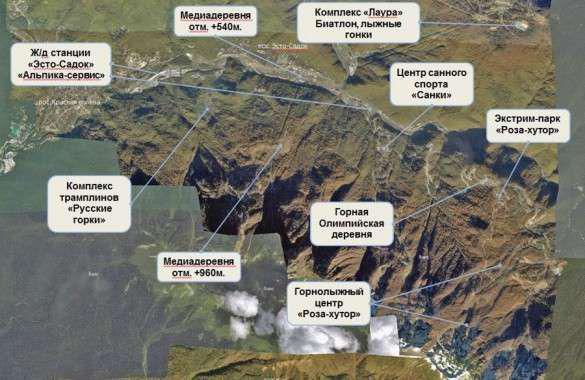 Center Luge "Sledge", construction of the highway was completed in 2012.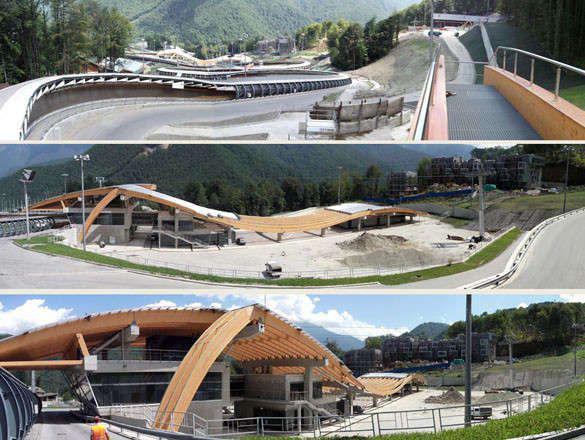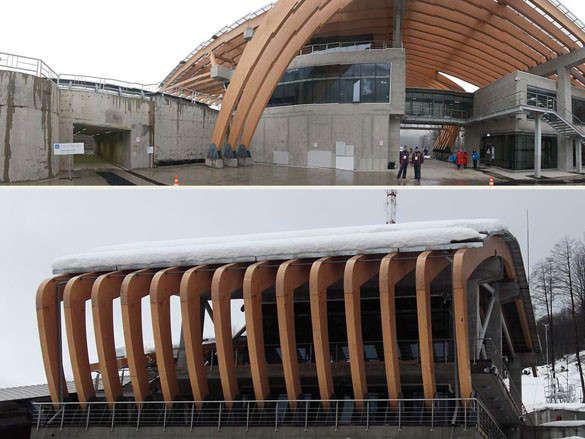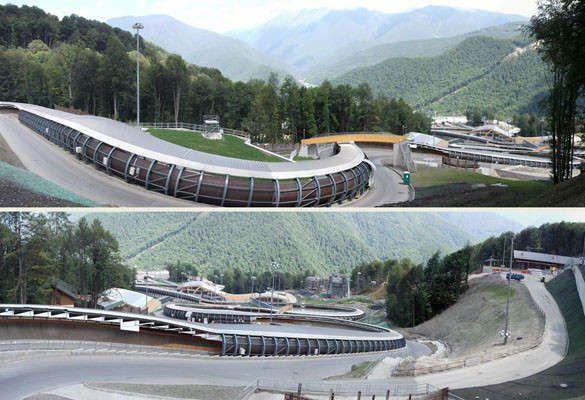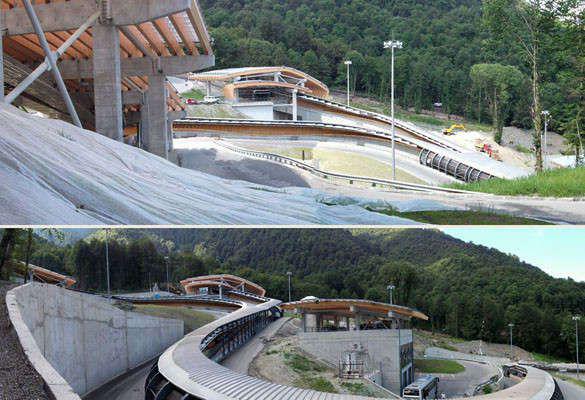 The complex of ski jumps "Russian Hills", putting into operation at the beginning of December 2013.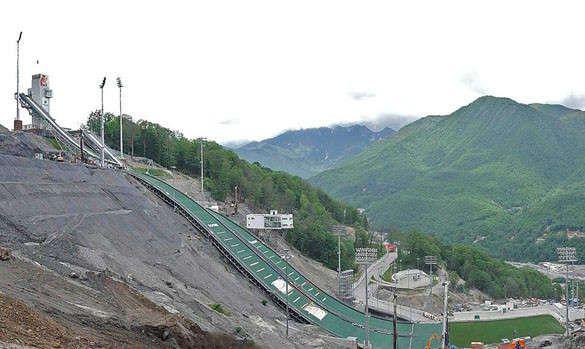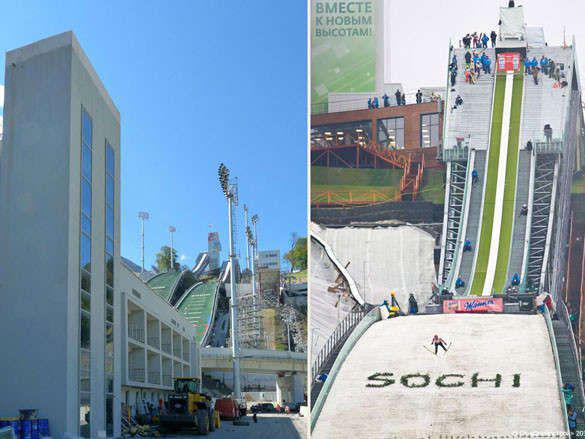 Extreme Park "Rosa Khutor»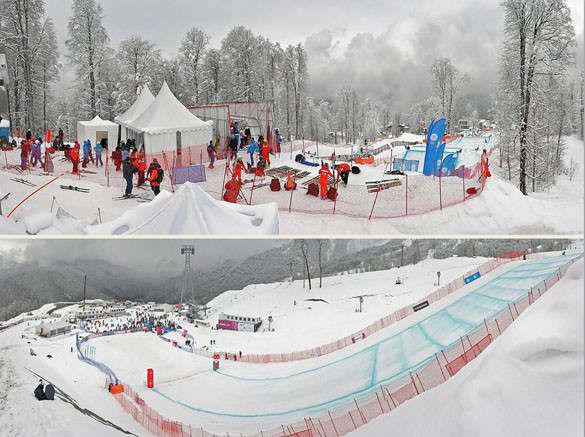 Ski and biathlon complex "Laura", commissioned in October 2013.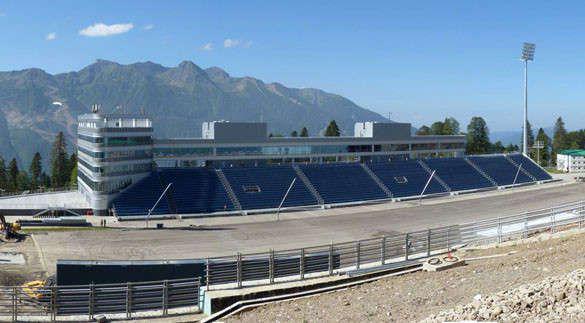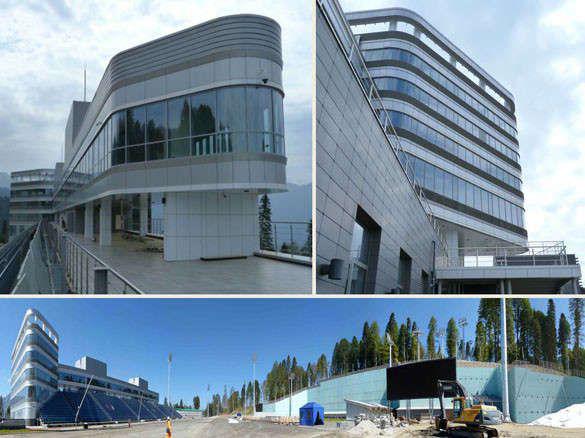 The main media center and the hotel «Tulip Inn Omega».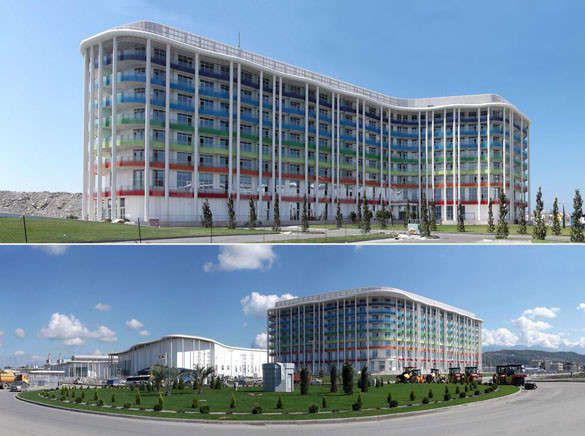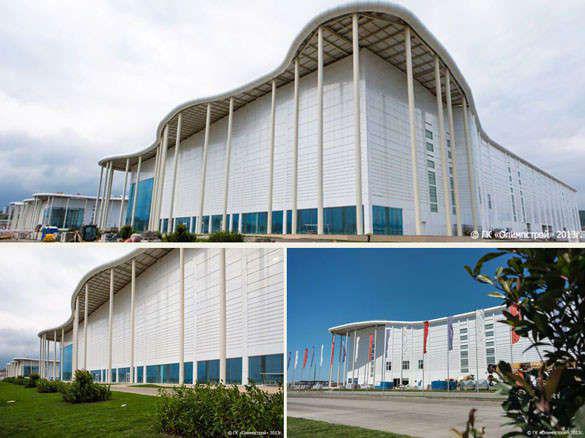 The complex is to accommodate the media.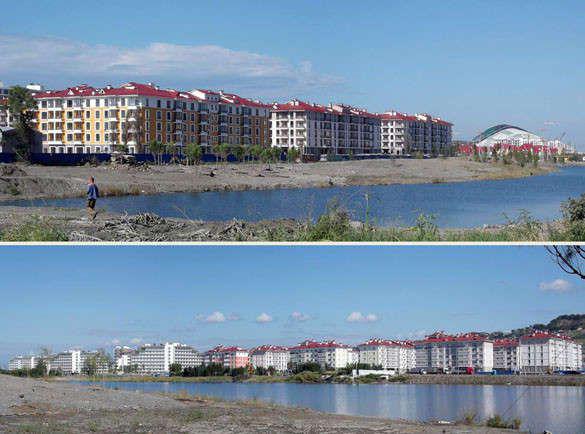 The main Olympic Village, completed landscaping.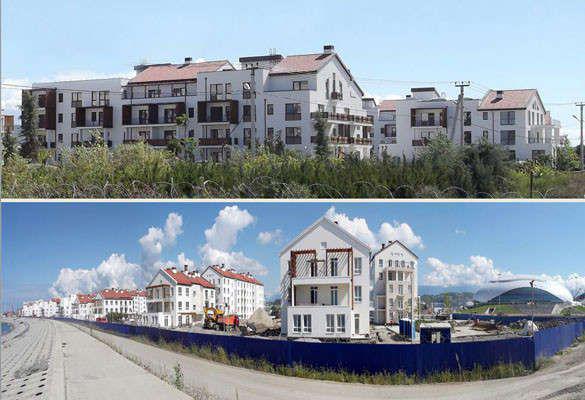 Hotel «Aivazovsky»
Hotel for representatives of the IOC "Radisson Blue Resort Congress End Sochi»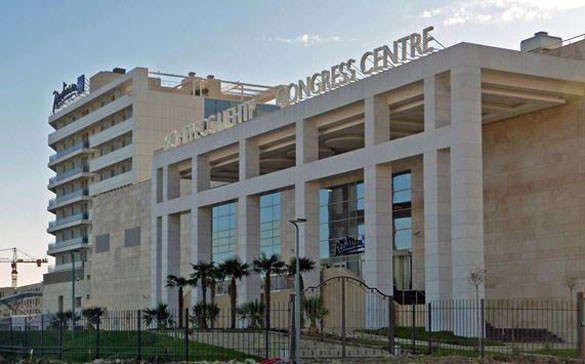 Hotel "Azimut»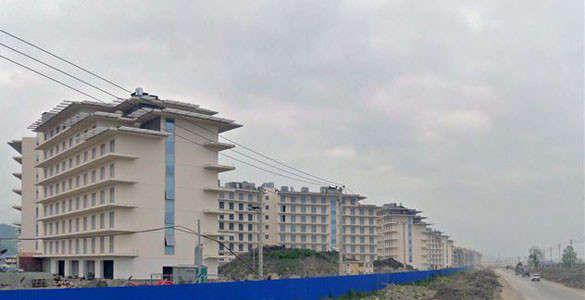 Office building for the Organizing Committee of the Olympic Games.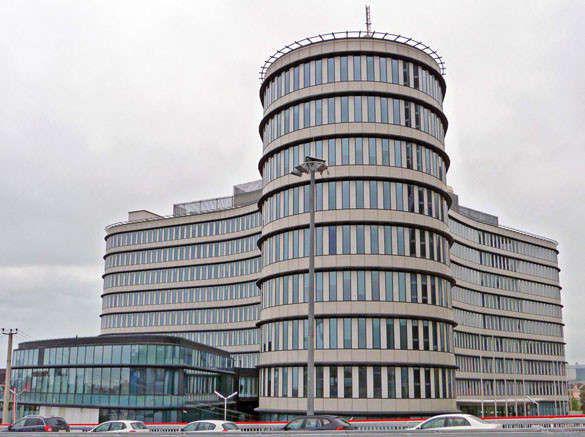 The hotel "Russian Seasons»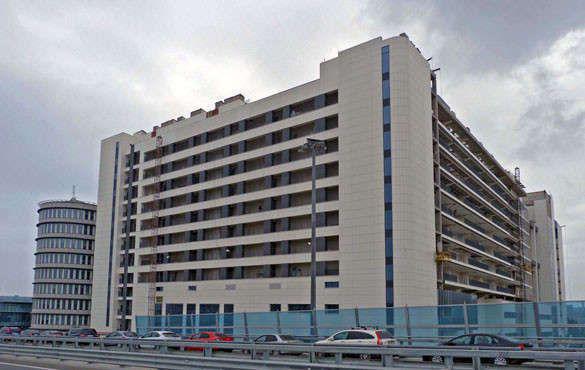 Laboratory for Doping Control.

Racing complex "Formula 1"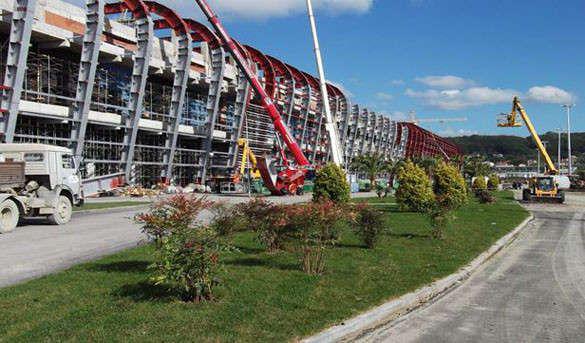 The mountain resort "Rosa Khutor»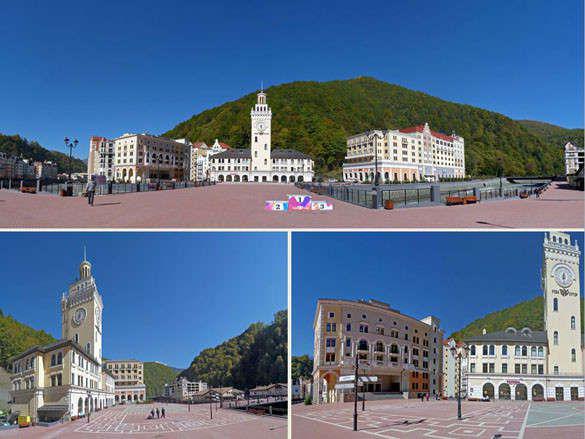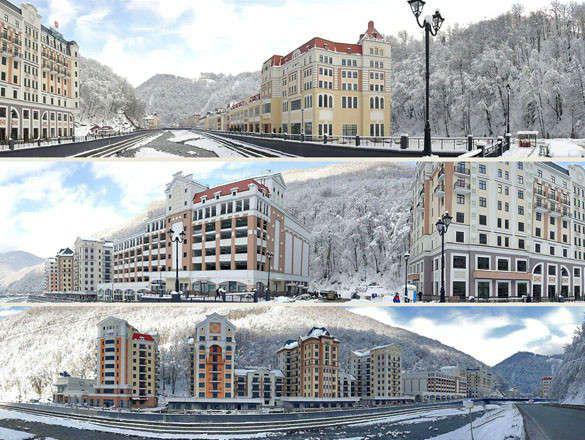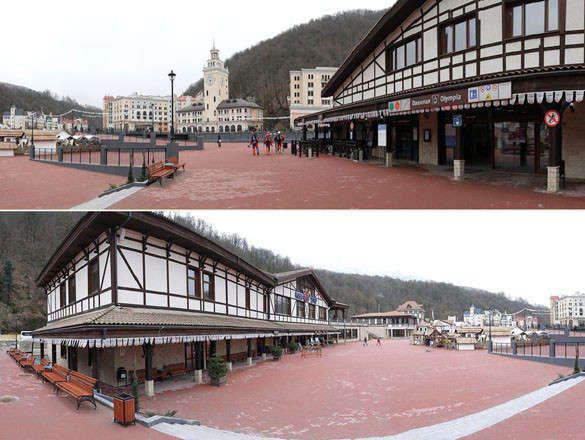 Mountain Olympic Village resort "Rosa Khutor»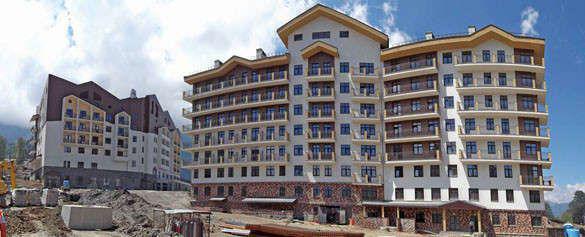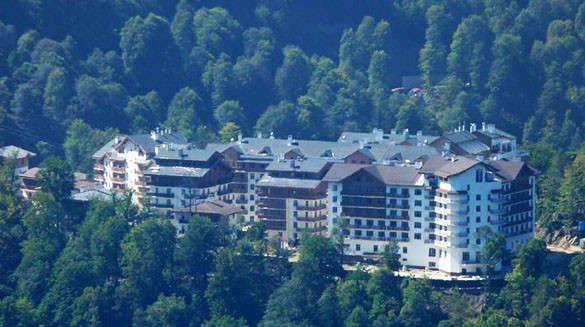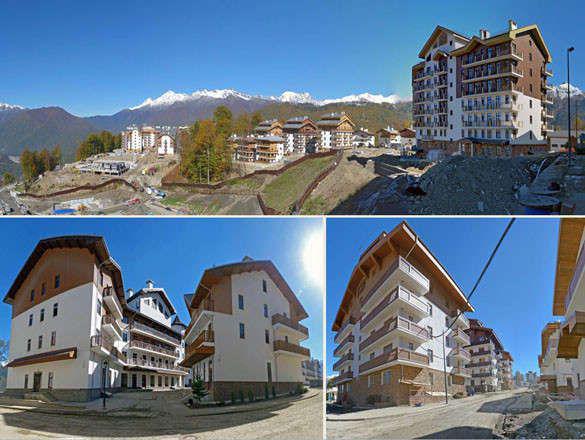 Substation "Rosa Khutor»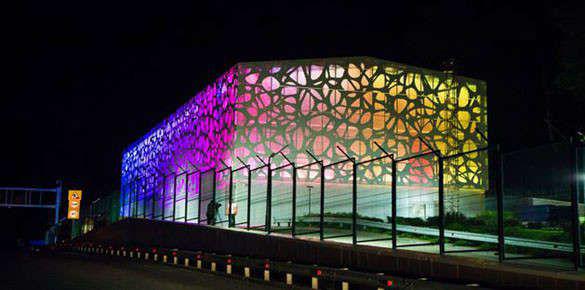 Mountain Media Village "Gokey City»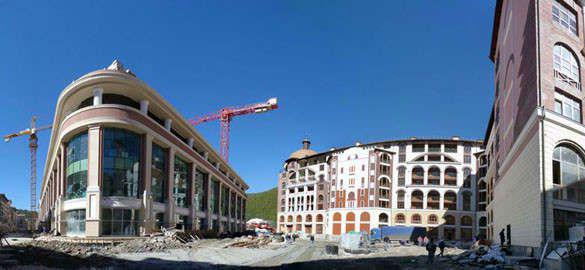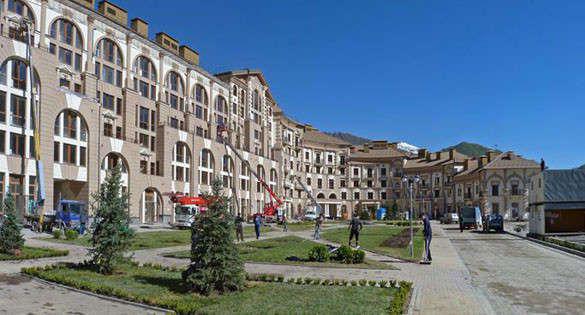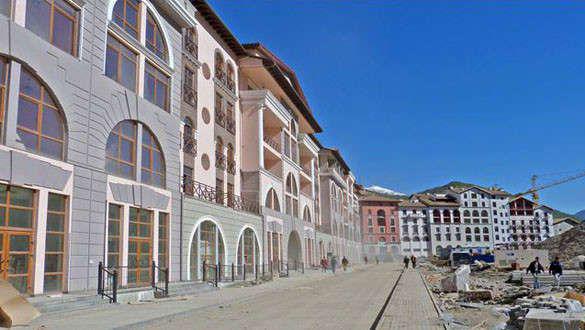 Russian International Olympic University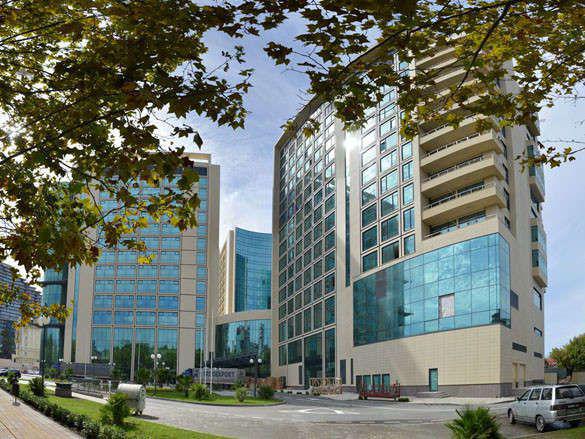 Nekrasovskoye village - the village Olympic settlers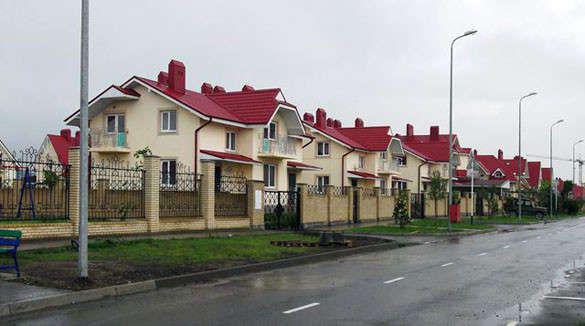 District Olympic settlers - "Merry-Psou» ​​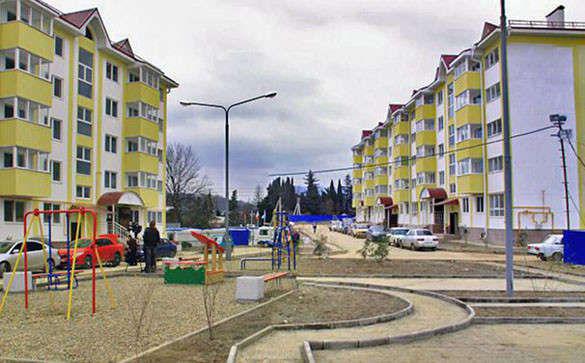 Adler CHPS, commissioned in January 2013.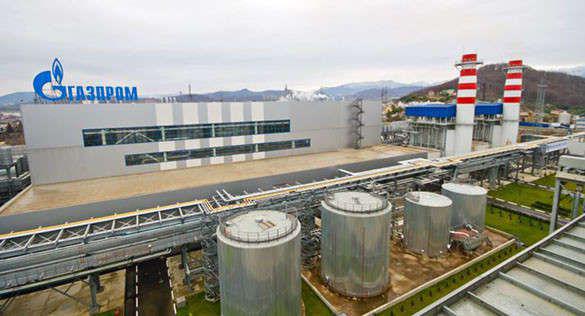 Surgical body city hospital number 6 Adler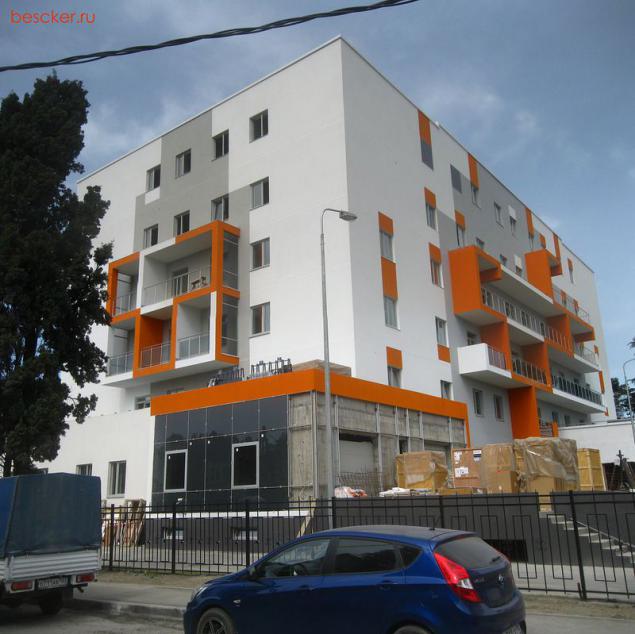 Therapeutic and diagnostic complex on the street Dagomis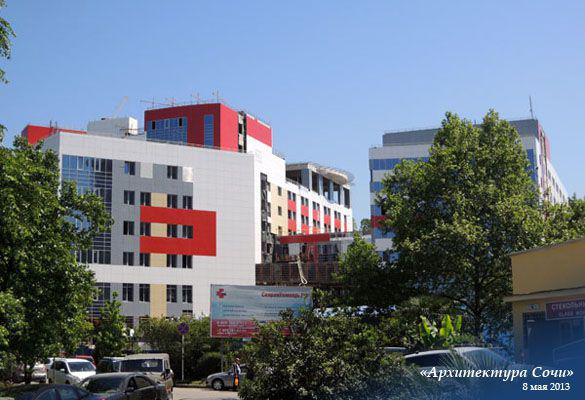 Source:
www.sdelanounas.ru