Out of nowhere
Half a century ago, China was one of the most backward countries on the length of paved roads. The PRC government believes that there are more important tasks. Things began to change in the 1980s, when it is understood: without modern road infrastructure can not go on. There was even a slogan: "If we want to get rich, you must first build roads." At this time, the government adopted a plan to create the first network of state highways have been developed, and quality standards. Determine the sources of financing the construction of (the state budget, local budgets, service charge of roads, additional fees when buying a car, the excise tax on fuel). Since 1985, all issued by separate laws (we have many organizational problems have not been solved to this day). At the same time the state has allowed to introduce tolls on the highway for the return of high-end construction loans.
First expressway, Shanghai - Jiading (18, 5 km), opened in 1988, and then laying these tracks raced on the rise. Already during the first decade China has made in road construction such results, which in Europe and the United States took more than half a century! Construction of highways brought up the level of the entire road construction, has allowed a backward industry, where the main means of production were a shovel, wheelbarrow, hand roller and millions of low-wage workers, get off at the current level. There were serious road equipment manufacturers.
Construction of highways has continued ever since, with the same fantastic rate. By the beginning of the twenty-first century, their length exceeded 10 thousand kilometers. In 2002 - already 20 thousand, and in 2008 - 60 thousand kilometers! By the end of 2013 the total length of roads has exceeded 4, 1 million kilometers, including 104, 5,000 highways. According to the program of development of transport in the 12th Five-Year Plan (2011-2015) in the coming years, China will form a network of expressways, which will connect all regions and nearly all cities with a population of over 200 thousand people. Today in China 300,000 bridges (one thousand of them - more than a kilometer in length). By the number of modern roads country ranks second in the world, and all highways have been built for 20 years!
The whole of China is covered by a network of high-speed toll roads, some of them do not have a free alternative. Drivers pay, but do not complain because you can quickly get to anywhere in the country!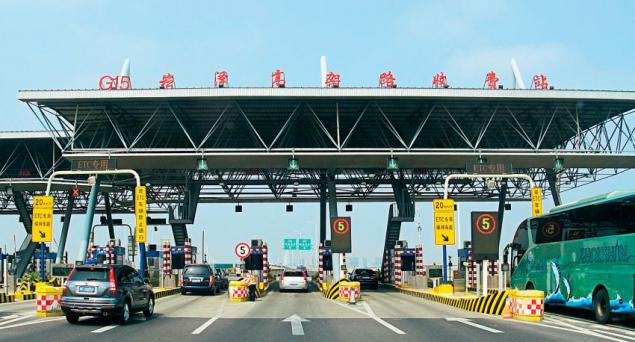 Secret technology
Nothing new Chinese did not invent. Governmental and regional institutions are planning how to grow transport network - taking into account the development of the economy, the direction of freight and passenger traffic, the increasing number of vehicles. The country has a lot of money, including free - those that can be spent on the creation of a modern infrastructure. Rhetorical question: Why is it not done in Russia, when the country was literally poured petrodollars? In 2005-2010, investment in the creation of a network of national highways in China amounted to 17-18 billion US dollars a year, and now, when the main artery has been put into operation, to spend $ 12 billion annually.
Federal or local authorities in full control of the construction, but it is carried out, usually on the money the contractor. A State or regional government will pay him only after all the work will be performed, and it is within the amount that is registered in the contract. High growth - a direct result of such a system: the builders want to return the money invested as quickly as possible. At the same time without compromising quality: the stipulated term of service roads, as a rule, not less than 25 years.
Money on the table
Most of the roads in China are free. There are two types of toll roads: state (built by the budget) and commercial (built at the expense of their own or borrowed funds companies). For a simple motorist is no difference between them, but the law state road should be free after 15 years of service and commercial - in 25 years. The fee for cars - from 0, 25 to 0, 6 yuan (1, 3-3, 3 BR) for 1 km, depending on the time of day, season, and so. D. For trucks - from 3 to 7 rubles, that is not much different from European tariffs. But there are two differences from Europe or neighboring Japan. Firstly, in cities all roads are free, even if it's futuristic six-junction as in Shanghai. And in the same Tokyo entry into multi-level urban freeways - paid. Second, do not always have a free alternative road, and in such cases, each time a separate decision on the level of government.
I traveled a lot on Chinese roads. Frankly, there are among them, and the old, broken, especially in the north. But new roads, interchanges, bridges, as well as the pace of their building shake. Sometimes the area and do not know: I remember the same as last year here was an open field and there were some huts - and today runs highways, and at the second level, and the construction of new interchanges ...
Most impressed Donghai Bridge, built three years ago. When you look at the map, there is a feeling that he is going nowhere and breaks into the open sea. But it is not so. Shanghai Port, the largest in the world in terms of turnover, is located in the shallow mouth of the Yangtze River, and can not accept modern large tankers and container ships. To solve this problem, on a small island Yanshan built a new port - just for such vessels. And connect the island with the mainland by a bridge of 32, 5 km. Fantastic building! Six - eight lanes, excellent coverage, lighting ... You drive like the high seas! So, Donghai built in just three years! And it's not the longest bridge in China: Shandong is a bridge across the Gulf of Jiaozhou length of 36, 5 km. And for reference: seven out of ten of the longest bridges in the world are found in China.
20,000,000th Shanghai quite successfully solves the transportation problem. The main "trade secret" - to build as many new roads and interchanges.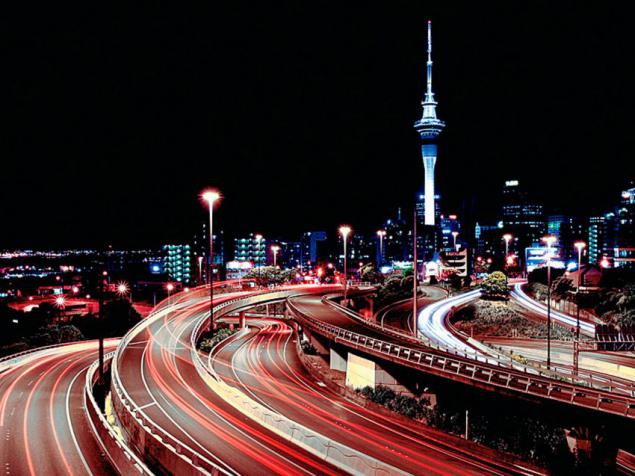 BROTHERS - forever?
How we can come in handy Chinese experience? What can we do together to win the first Russian perennial trouble?
A number of joint projects have been put into practice: for example, the construction of new border crossings on the Russian-Chinese border, roads leading to them. Planned construction of two bridges over the Amur: Blagoveshchensk - Hai (already have a project) and in the Trans-Baikal region, near the village of Pokrovka. Work will be Chinese and Russian companies. Major road construction corporation of China is very interested in the opportunity to participate in our major infrastructure projects - Construction of Ring Road in the Moscow region, the new highway Western Europe - Western China (for them it is an important transit destination!). And the main object to be targeted in recent months, at least two major Chinese companies - construction of a bridge across the Kerch Strait. Once it became known about this project, once arrived in Kerch large delegation of Chinese experts. And I'm not just showing Donghai Bridge!
- Chinese partners would like to invest in the development of our transport infrastructure within five years, nearly five trillion rubles, and I believe that our cooperation has very good prospects - said Transport Minister Maxim Sokolov. - It was possible to agree with our partners on key issues. Firstly, at all stages will work together Russian and Chinese companies. Secondly, in joint projects are ready to invest Chinese banks and funds, and directly in yuan and rubles. Thirdly, there is support at the highest level and from our side, and with the Chinese.
32-kilometer Donghai Bridge connects Shanghai with a new deep water port on the island of Yanshan.

It seems that the construction of a bridge across the Kerch Strait could be the first, but very serious joint projects. Judge for yourself: in difficult conditions need to build a bridge length of 19 km, which will be held on the dam across the island of Tuzla to Kerch. Taman Peninsula, Tuzla and Crimean coast connect two flights of a double combined road-rail bridge - a length of 1, 4 and 6, 1 km away. And for the approach to the bridge will have to build at least 40 km of roads in Taman, 8 km of highway in Kerch, 17 km of railways ... The bridge will serve as a support for the conduits. Alas, we have the experience of construction of facilities of this magnitude does not. European companies here is not assistants - in the Crimea, they will not go to avoid the sanctions. A Chinese experience does not hold: they are now the most-build the longest bridge in the world: Macau - Hong Kong. Its length is 58 km.
By the way, the average construction 1 km four-lane highway in China costs about 2, 9 million dollars. We - about $ 7 million, but this includes funds for the purchase of land, relocation of utilities and other expenses that are pulling for 40-50% of the total. So the prices are comparable. But for some reason the output different results: a year we have built a little more than 600 km of roads, and in China - up to 10 000 km! However, in China in road construction invest up to 4% of GDP, and we have - only 1% ... It turns out that now the total length of paved roads in China in 4, 5 times more than in Russia. But 30 years ago, the Chinese had nothing to brag about. Maybe in a few decades, they pulled up the road and we?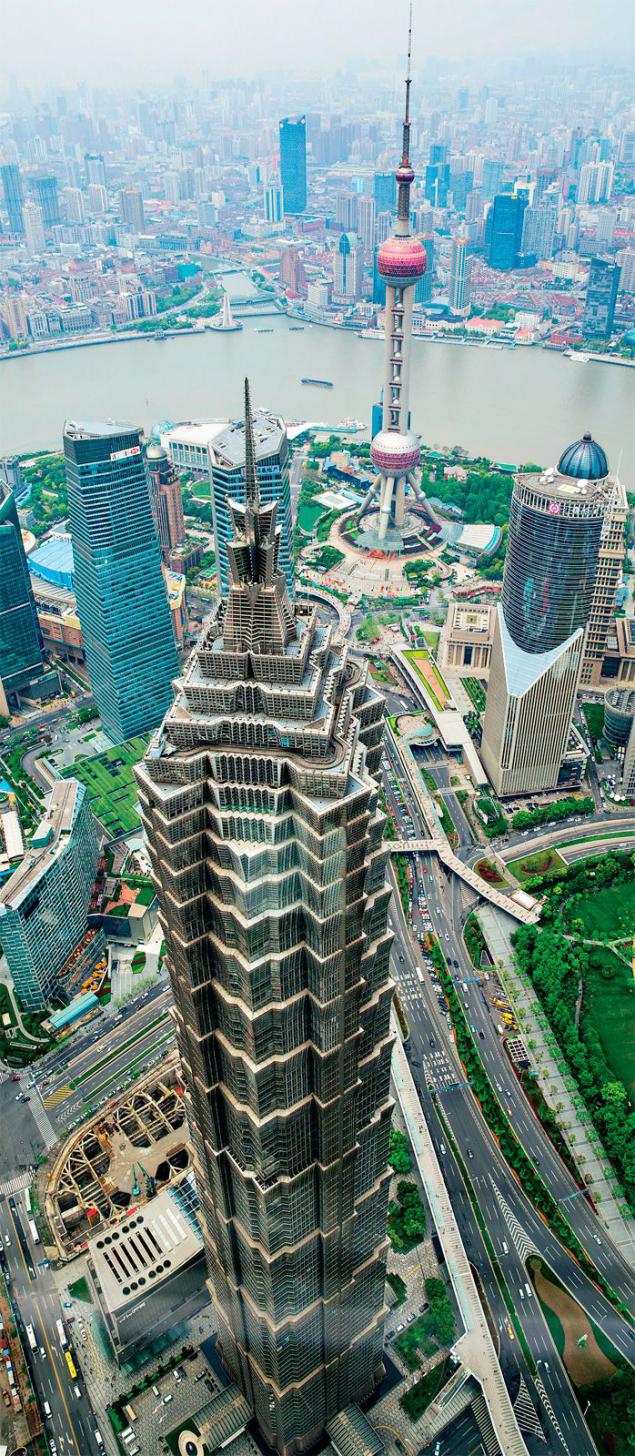 Source:
www.zr.ru