On his return from the United States, many people asked me what I remember most. I will answer again: endless road of this great country. America - a country for both humans and their machines. I have traveled on these roads and twenty thousand kilometers of driving, and not a single kilometer I did not experience stress or strain, on the contrary - it turns driving the car a real buzz. Photos for this story, I did everything for two months that he was in the United States this spring. They come from different cities, states, but it will be even more interesting. I want to tell you how to construct American roads and traffic regulations.
1. Let's start in the cities. The local street navigation - a great example of how you can drive around an unfamiliar city and getting lost. When the Americans to explain the way, they do not draw plans for a pencil on a knee, they simply list the desired street. The fact is that at every intersection on both sides will be as signs indicating the street on which you are traveling, and intersecting it. Besides, it is very easy to schedule meetings: on the corner of Broadway and Gratot Street. What could be simpler?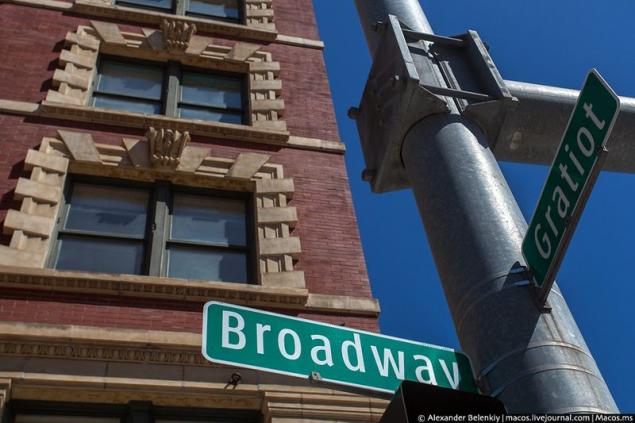 2. At any intersection so many traffic lights. And they are always visible. Sometimes the lights are hung on the right in the center of the junction on steel wire ropes, sometimes make such outrigger poles.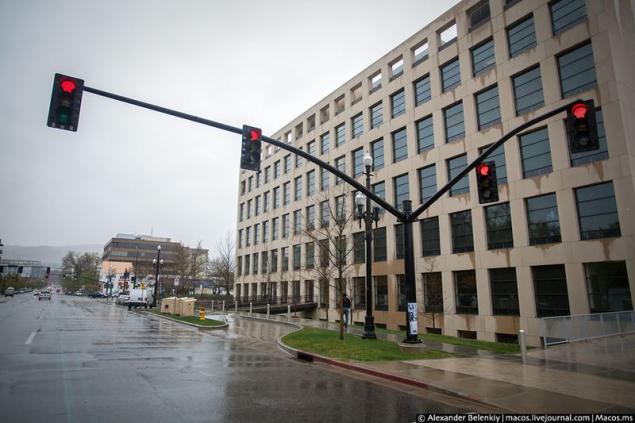 3. Yellow lights - a distinctive feature of the State of Michigan. And they Louisiana, for example, green. Do not be scared if the traffic lights in front of you three, and four, five or more sections. The "extra" hide boxes just turn arrows. We do outrigger sections, they have all in one set of traffic lights.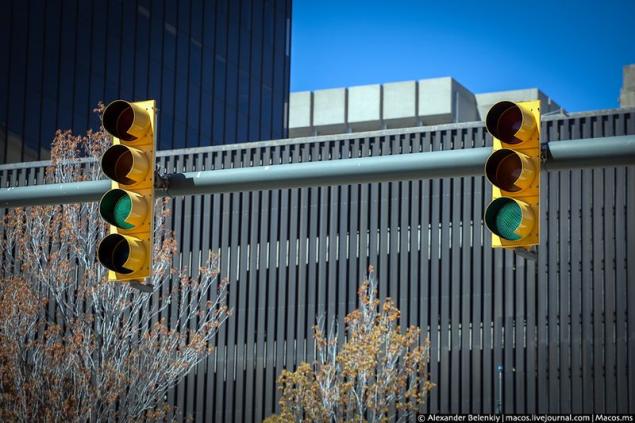 4. Themselves traffic rules are so simple that they are clear and the child. Road signs in the usual sense in America there is: probably, there are only a dozen of icons usually indicates the direction of movement. Most of the signs - these are ordinary white signs with black letters explaining what you can do, or what not. "Cars in the right lane must turn right" - it's brilliant. English is a very simple and concise, all the signs are read at any speed.