The unique structure was built in the canton of Grisons (Switzerland), which spanned the river Landwasser, height and length of 65 136 meters.
This railway bridge, consisting of six arches 20 meters long.
Resting one end of the tunnel Landwasser bridge is actually a continuation of it.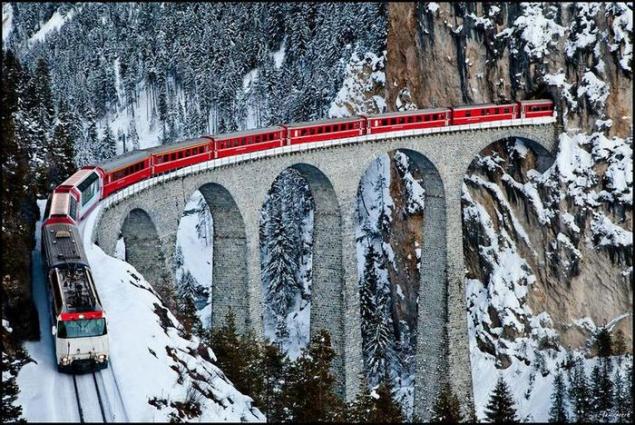 Landwasser Viaduct (it. Landwasserviadukt) - bent in terms shestiarochny single track railway bridge.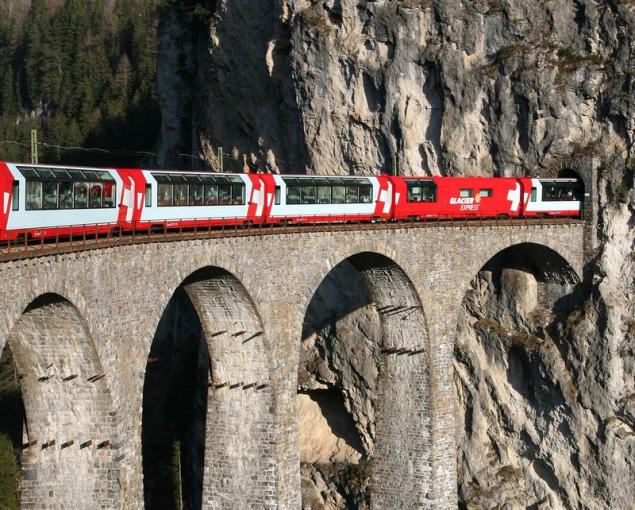 Masonry viaduct made with limestone and dolomite, its volume 9200kub.m. The bridge was designed by Alexander akatos in the years 1901-1902 by Mueller and Tserleder (German. Muller & Zeerleder) for the Rhaetian Railway. Construction was carried out by unusual for the time of technology. Three supports were built without scaffolding. Instead of forests in the middle poles were erected metal structures that held the bridge crane. He delivered building materials to the site of the masonry.
The viaduct was opened in 1902. The owner of the bridge is the Rhaetian Railway. This bridge has become a symbol Albuliyskoy railway, which is listed on the UNESCO World Heritage.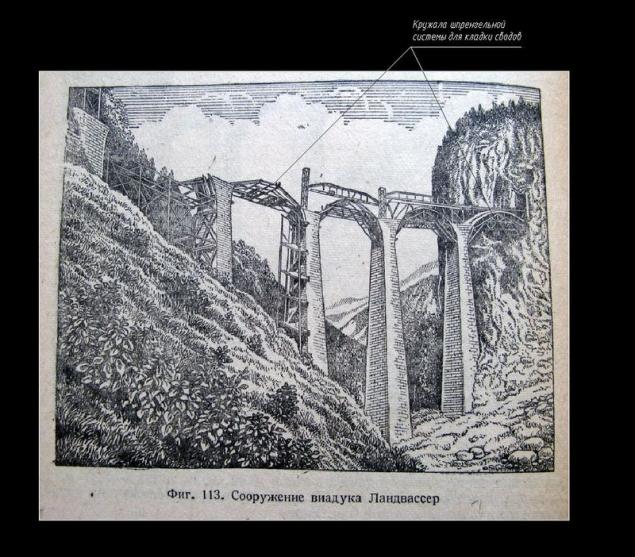 The supports were built without scaffolding. In the center of the iron supports were put towers, relied on support bridges cranes 5 m. As lifting support towers were increased, climbing bridges, etc. ....
Iron towers were left in the masonry.