Rail transport is recognized as one of the safest in the world, in the event of a crash it unique. On our planet, there are some quite interesting and unusual railways, of which I want to tell you today.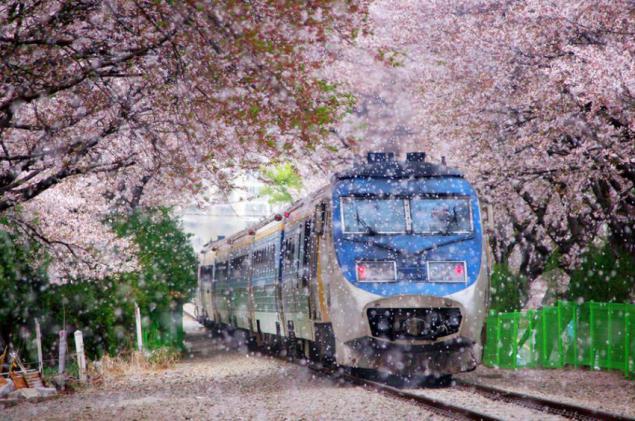 The railway, which passes through Maeklong Market (Maeklong Market Railway) (Thailand)
Food market in Maeklonge (Thailand), is located on the tracks. Several times a day traders to quickly pack their food trays and lower their canopies to miss the train. After sweeping through the market trains, crates with vegetables, fish and eggs are placed in the starting position, and buyers are returning to the rails, which serve as a passage through the market.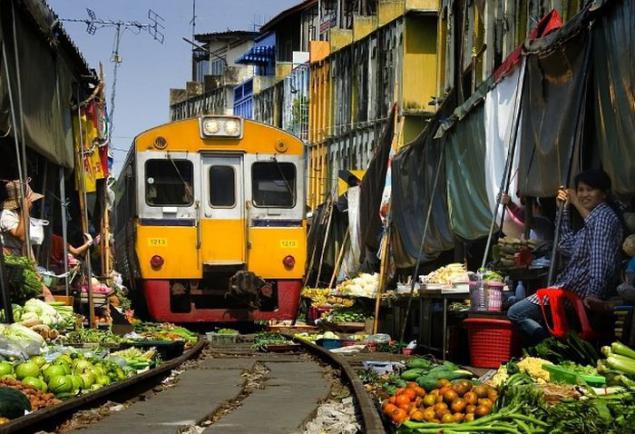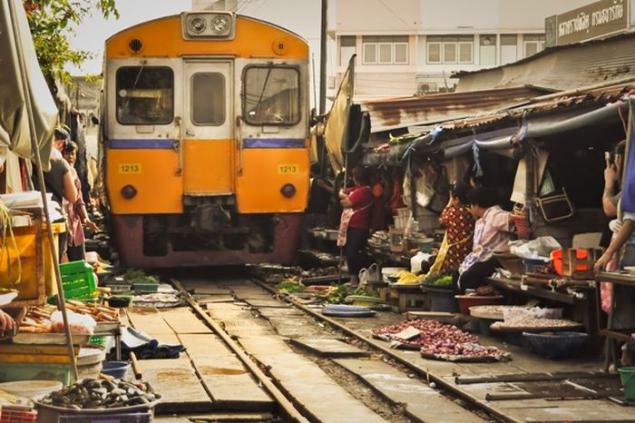 Track Gisborne Napier (Napier-Gisborne Railway) (New Zealand)
Track Napier-Gisborne is unique in that it crosses the main runway Gisbornskogo Airport (Gisborne Airport). Trains have to stop and ask the air traffic control tower permission to travel to cross the runway and further along the line route. Steam locomotive 1939 in the middle of the runway - it's not exactly a common sight!