K the fact that in our country disappear individuals, we have become accustomed. But suddenly a generation disappeared.
We pretend that nothing happened.
Lost women. Disappear women after fifty.
They disappeared from the screens, they don't go to the movies, they do not appear in theatres. They do not go abroad. They don't swim in the sea.
Where are they? They are kept in hospitals, in grocery stores and in the bazaars and in the apartments.
They are defenseless. They do not go out of the house.
They disappeared. They are not needed
. As persons with disabilities.
A whole generation passed away, and nobody asks where it is. We shout: "Children are our future"!
No. Not children. They are our future. Now, what would happen to us.
Entire career, all the advertising we build upon young women's bodies and we have lost millions of light gray goals.
Why?! As the girls are not afraid? It's their future hidden from the eyes of passers-by.
A lot befell these women.
Wild turns, illiterate abortion, tight boots, hardened mittens.
And now they are again pushed glossy butt, thighs porcelain, colored glass eyes.
Young body large in a whisper: "am I unworthy?" You are worthy of. We don't deserve that. We can do better.
A dream world filled with disposable women changed, as syringes.
Poddorye Breasts, pumped up lips, factory of the eye. All this trivial-virtual sexual excitation, which comes just a visit to the doctor.
Can you imagine poems about this love?
We drove those who give style and fashion, a taste for beauty, fine literature, who makes politicians who saves the life of men.
They're yelled in hospitals: "who are You, doctor?" "I'm not a doctor, she says quietly. But I am fighting for the life of her husband, no one else in this country."
They these women keep for us our genius.
Lose them will leave their husbands, people of a particular result.
Will remain high-sounding and meaningless politicians and some oligarchs, personal life which no one is interested.
They lived in absolutely wrong hands. The only question is whether a foreign nurse for a lot of money temporarily loving wife.
In thirty years there will be only legs, in forty eyes of forty-five swim waist float fifty separate avtorshi individual female detectives, at fifty-five wrestlers for the presence of women in politics, and in the sixty-disappear all.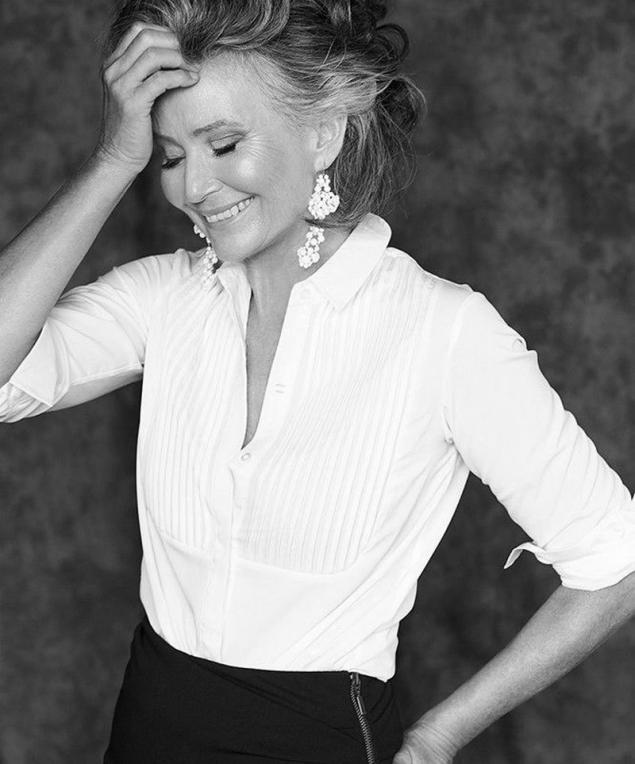 Although these lost women make kings and generals
. They are second row in politics. And the second row in the main policy.
They appreciate humor, art, architecture and all treasures of the world, and thus pay for them through their husbands.
I this summer at one charity concert I saw them. I saw the disappeared in Russia, the tribe, the tribe of elderly ladies slender, beautiful, light coats and thin shoes, and their men, a little older.
It was a crowd 60, 65, 70, 80, 85-summer. They laughed and applauded, they danced and played cards. They filled a huge hall with a retractable roof.
It was not the oligarchs, not the Ministers, not kings. These were women whose faces make up the coat of arms of France.    
Empress Alexandra: On marriage and family life. Records 1899Sensational message for Julia Roberts: it's time to lose the mask
To determine the talent is very simple — you see what the woman beside him. Near Pushkin, near Vysotsky, near Esenin. Then I remember what the woman was near Brezhnev, near Khrushchev, near Stalin. It was not from them! All they had, and these people they were not! So I say: you such, what woman near you!
Of the wives need to choose fun.
From cheerful — smart.
From smart — soft.
Delicate is right.
And patient.
And patient! published  
©Mikhail Zhvanetsky
Source: newrezume.org/news/2016-09-26-16479