This oil has diverse properties, it is highly successfully used to treat digestive issues and skin, it helps to maintain a harmonious state of mental health, clearing thoughts, stimulating mental activity and dispelling the feeling of sluggishness.
Kapatovo oil has a sweet, very strong smell.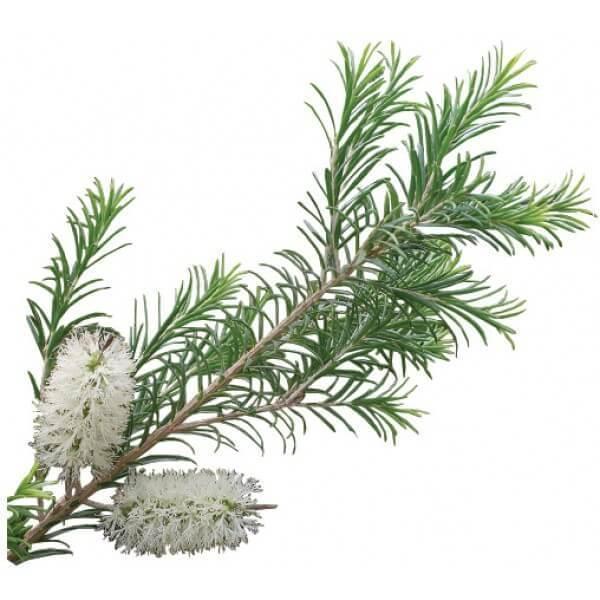 The origin Kapitolovo oilKapatovo tree
that is often referred to as
white tea tree
, originates from the Malayan coastal plains. It is evergreen, fast growing tree can reach a height of 30 meters (98 feet), has a whitish spongy bark and gnarled trunk. In ancient India it was known as the "caputi" and revered in the East for their properties.
Oil
was used not only as an ingredient for cosmetics and perfumes, but also was known for its antiseptic effect, is a traditional remedy for the treatment of diseases of the stomach, rheumatism, cholera and as a means for destruction of insects.
A method of producing oilKapatovo essential oil
extracted from fresh leaves and twigs using steam distillation.
Chemical composition
The main chemical components Kapitolovo oil include:
α-pinene,
β-pinene,
myrcene,
α-terpinene,
lemon,
1,8-cineole,
γ-terpinene,
p-qimeng,
terpinolene,
linalool,
terpinene-4-ol,
α-terpineol.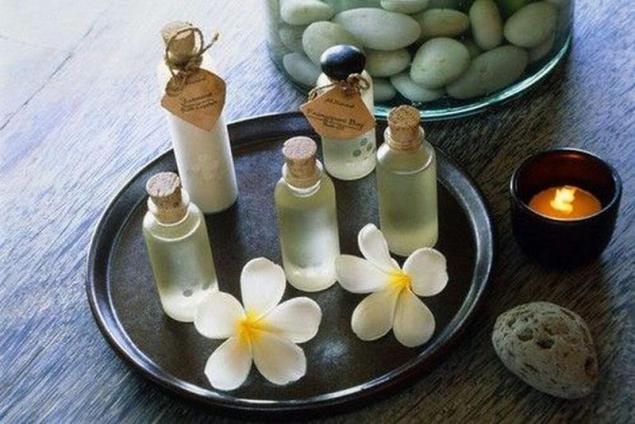 Precautions
Kapatovo oil is not toxic and does not cause irritation, but when used in high concentrations it can cause a reaction of irritation of the skin and mucous membranes.
Therapeutic withvoystva
Kapatovo oil has the following therapeutic properties:
analgesic,
antineuralgic,
antiseptic,
antispasmodic,
antihistamines,
expectorant,
insecticidal,
antipyretic,
carminative,
stimulating,
diaphoretic,
anthelmintic,
tonic.
THE SCOPE OF
Stimulating perspiration,
kapatovo oil lowers the body temperature
and helps in the treatment of infectious diseases such as
colds, laryngitis and bronchitis,
and also helps with
asthma, sinusitis and sore throat
.
It soothes
the digestive system, eases colic, enteritis, dysentery, vomiting
. The oil is also beneficial
for cramps, arthritis, rheumatism and muscle pains
.
It not only helps with such skin diseases as
acne and psoriasis
, but is also used
to prevent the bites of lice and fleas
.
Abstract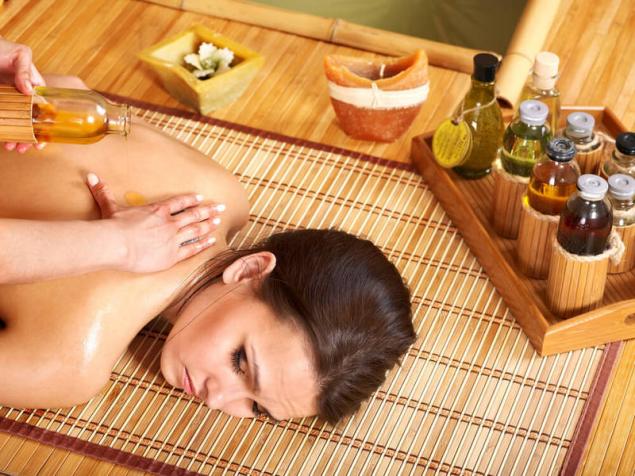 The main benefit of Kapitolovo oil lies in its antiseptic properties for the respiratory tract and the urinary system, treatment of infectious diseases, such as colds, bronchitis and laryngitis and its pain killers properties for the treatment of headaches, dental pain, ear pain, gout and rheumatism.
Steam inhalation
Kapatovo oil can be used in vapor therapy for the treatment of respiratory tract, relieving infections and pain. It also stimulates clarity of mind and dispels a feeling of sluggishness.
Massage oil
Helps relieve pain, is useful for gout, rheumatism, arthritis and General pains. Antispasmodic properties of the oil help in the treatment of painful menstruation, delay, and spasmodic dysmenorrhea.
Bath
Baths Capetown oil help remove heat, providing a cooling effect, but care must be taken to avoid irritation of the mucous membranes.
In a cream
If oil is used as a component of the composition of the drug, it exerts a beneficial effect in the treatment of the systematic and chronic diseases, such as acne and psoriasis.  
Also interesting: to Inhale and Wake up: 5 essential oils for energy 10 essential oils that are needed in every home
P. S. And remember, only by changing their consumption — together we change the world! ©
Source: vk.com/wall-23903469?offset=3980&w=wall-23903469_1617%2Fall