Any person who wanted to build on his land cellar, raises a number of questions, chief of which is the choice of materials for building durable and, most importantly, seal the cellar. In a wide variety of modern building materials is presented as ultra-modern and familiar, as advertised, and the simplest. What to choose? We will help you to understand what materials can be used for walls, floor and internal equipment of the cellar.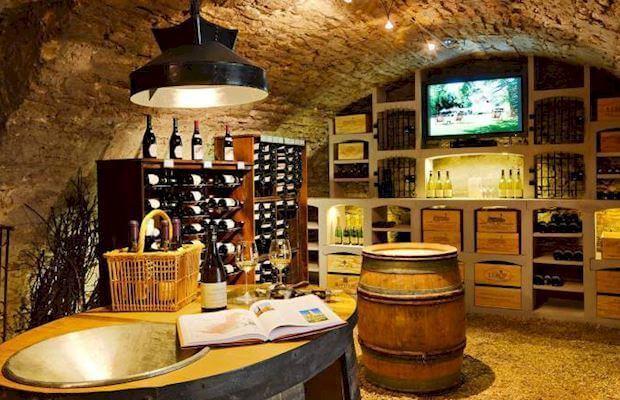 Before talking about the recommended materials, it is necessary to tell about those, what in the construction of the cellar cannot be used in any case. This so-called "porous" materials are concrete blocks, cinder blocks, aerocrete, as well as blocks of expanded clay. You cannot use hollow materials hollow clay bricks or blocks. Also to create a cellar do not recommend the material with a closed porosity structure to a polymeric or mineral based. All these materials will absorb moisture in the room, and it is fraught and damp and musty with fungus, and even off-season flooding.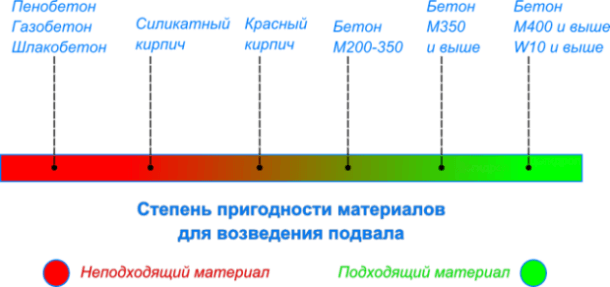 The stone
In the construction of cellars used ashlar, boulders or quarry stone. If you decide to make a stone wall in his cellar, it is better to use so-called rubble stone, consists of a rude and uncouth pieces of rock type, limestone, granite, dolomite, or Sandstone. Crushed stone is usually large, weighs from 20 to 40 pounds. For masonry will need some work to do: first, to choose more or less equally-sized stones, and secondly, will have to give them the correct shape without sharp angles and chips for a more durable masonry.
Brick
Of all varieties of bricks — silica, ceramic (red, or as it is otherwise known as scarlet), and burnt brick-iron ore — for the construction of the cellar is most suitable only the last, burnt brick with fused smooth surfaces. He is the most durable and most resistant to moisture. Other types of brick — like red, and silicate can be destroyed from the constant moisture. In General, the brick, for all its popularity, is not the best solution for the cellar, because every joint, every seam and could cause flooding in low gidroizolyatsii.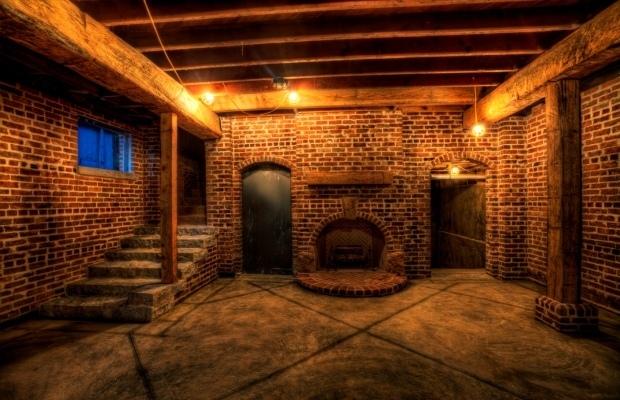 Concrete
the Concrete used to construct the cellars can act in three different States: as jellied monolithic construction, such as concrete blocks and slabs (which can be used not only for walls but for the ceiling and floor). It is believed that concrete is the most durable and a good material for the cellar after natural stone. Also, concrete is very simple to do waterproof on the stage of kneading — it should be added to the solution Degidrol luxury brands 10-2 "Liquid waterproofing hyperconcentrated".
Small tip:
for the construction of walls of cellars use concrete grade 50, or 100.
The tree
the Tree in the cellar is not a major material. That is, it is impossible to build walls, floor or ceiling due to the fact that the tree is very short-lived in conditions of darkness and dampness, even if minimal. In addition, the wood is highly resistant to various infections by fungi and damage pest type beetles or caterpillars. But it was made of wood, it is recommended to make various items in the cellar, such as concrete formworks solution, shelves for canning and bins for vegetables.
Important point:
any wooden ware should be made from air-dry (humidity not more than 18%), planed wood — this will prevent it from rotting and infecting the larvae.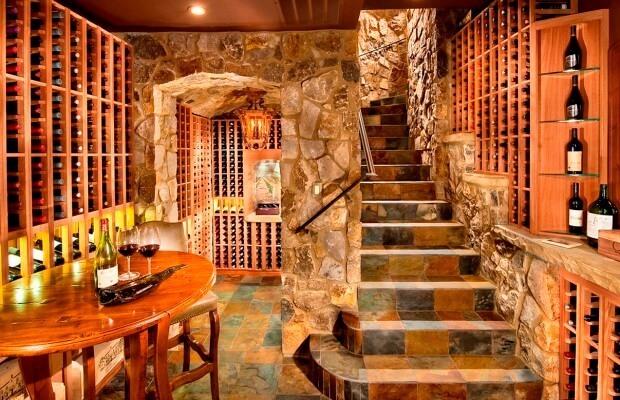 Cement
Mortars based on cement used with stone, brick or concrete-block masonry. For use cellars-cement ratio strength of from 5 MPa (50 kgf/sq. cm) and above. As for brands, it is better itself showed the following brands and manufacturers:
— Portland cement: 400, 500, 550, 600;
quick — hardening Portland cement: 400 and 500;
— Portland slag cement: 300, 400 and 500;
— fast-hardening slag Portland cement: 400.
It should be remembered that the prepared grout can use an hour and a half from the moment of its mixing.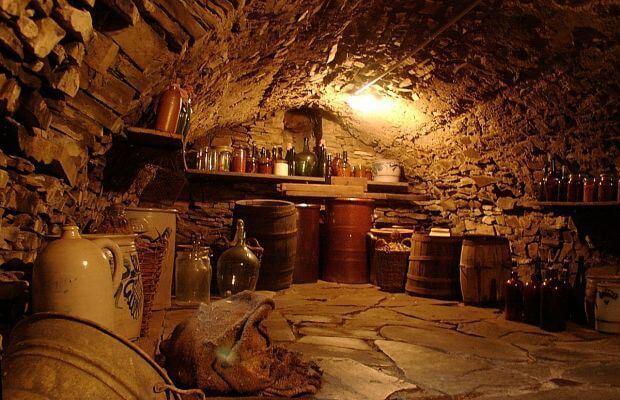 Waterproofing materials
For insulation against moisture in the cellar it is recommended to use bitumen or tar. They can be treated as joints between walls/ceilings/floors, and miss brickwork for more protection from moisture. As bitumen and tar are fully waterproof and immune to external impacts such as frost or fungus. It should also be noted another quality — elasticity, which is very important for pre-season "swim" soil is cellar.
Roofing materials
There are two types of roofing materials — hard and soft. The first group includes the roofing paper, roofing felt paper, roofing, and a second steel roof. Soft roof for the cellar is good because it is virtually impervious to the temperatures that is not heated in the heat and does not miss the cold winter — it is very important to maintain a constantly cool cellar temperature. A solid roof has one small drawback: to install it you will have to insulate the cellar from the inside, under the roof — this is done to ensure that again, the cellar was cool in any time of the year.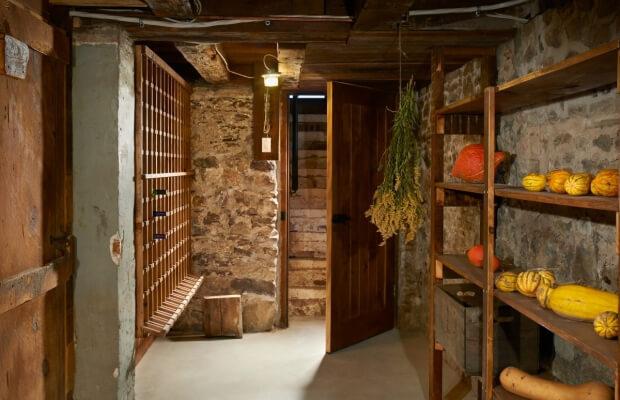 published  
Source: www.stroitelstvo365.ru/stroitelnie-materiali/materiali-dlya-stroitelstva-suhogo-pogreba