Don't know what to cook chicken? And let's bake
a chicken breast
, but not entirely, and layers!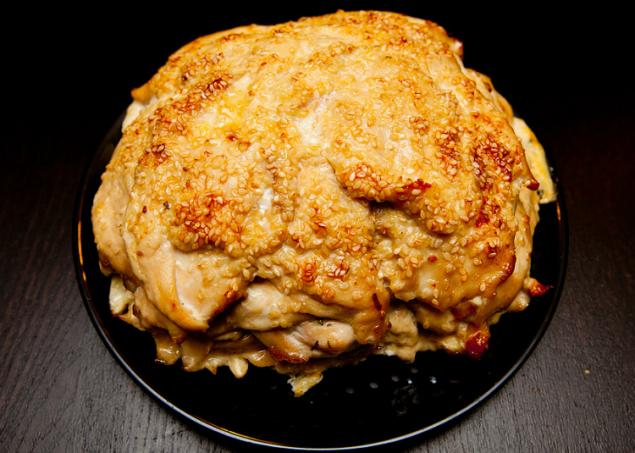 Meet
the"Site"
is
a dish of chicken "your neighbor"
. It prepares in fact of what is in the fridge, but looks fantastic as a delicacy from an expensive restaurant!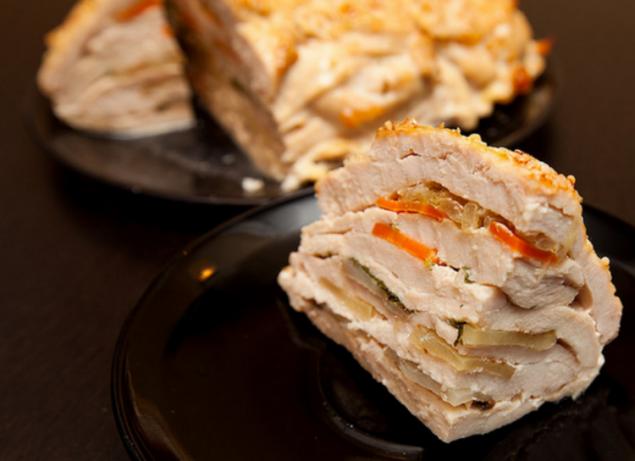 Chicken breast slices in tohokingdom
500 g chicken fillet
2 carrots medium size
1 onion
2-3 potatoes
1 egg
vegetable oil
salt and pepper to taste
sesame seeds for sprinkling
greens
Cooking
With a sharp knife cut the chicken breast lengthwise into plates: the thinner, the better. Pepper and salt to taste.




Carrots, onions and potatoes, wash, clean and slice: onion — small cubes, carrots and potatoes — thin slices. Onions and carrots fry in small amount of vegetable oil and potatoes put some blush on a dry pan.
Greens finely slice them. Egg whip.
A baking dish or pan, brush with vegetable oil, put it on the bottom layer of the fillet, brush it with egg.




Next, put a layer of roasted vegetables and herbs. Edge fillet layer leave without filling that when cooked, the layers are not stuck together and retained the juiciness. Next, spread the layers, observing the specified sequence, not forgetting to brush the meat with egg.