A sedentary lifestyle, who are office workers, can cause excess weight gain. Business diet does not require much time cooking and is a balanced daily menu.
Office workers should refrain from eating too fatty foods, both animal and vegetable origin that are harmful to the cardiovascular system and impairs brain function.          
The approximate menu of the day
Breakfast: cereal with milk, a banana sandwich 2 slices of bread with bran, banana slices, 1 tsp. honey and 1 tbsp yogurt;
Lunch: Salad from any vegetables, Apple or orange, sandwich – chicken breast, 2 slices of low fat cheese, 1 tbsp low-fat mayonnaise, cucumber, lettuce, grain bread.
Option: 200 g of baked potatoes in the "uniform", vegetable salad, diet yoghurt, 125 g of cooked beans or 25 g of grated cheese.
Dinner: 150 g chicken or Turkey with gravy, served with steamed brown rice, any non-starchy vegetables – beets, cucumbers, sweet peppers, cabbage, lettuce, green peas;
Option: Spaghetti from durum wheat with the sauce. Sauce: stewed tomatoes with garlic and shrimp or 100 g of boiled chicken with a small amount of chicken broth, mushrooms, and a dollop of low fat sour cream.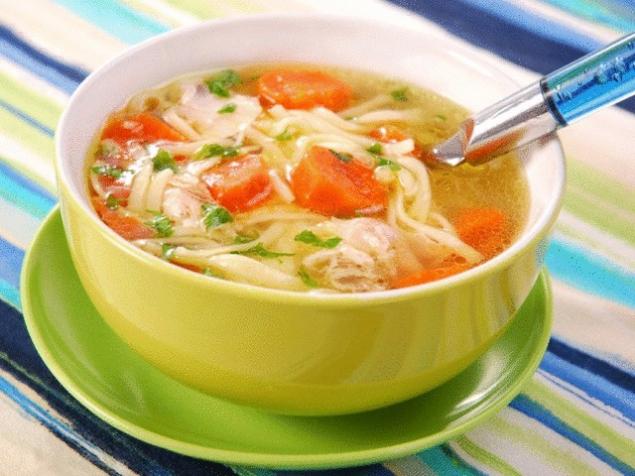 Source: /users/104