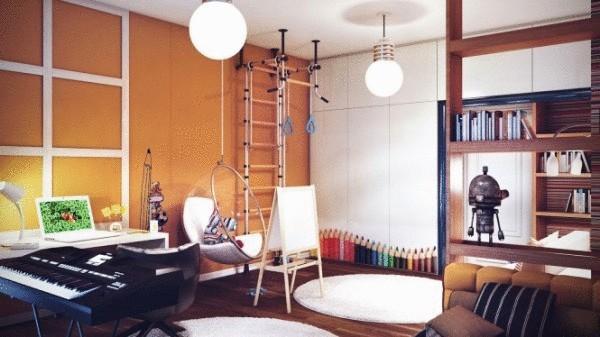 In a small room to create a living, dynamic and creative space, the boundaries of which are dissolved in the imagination and vitality of the child? Working area, area for games, Playground – all of this can perfectly fit in the average child's room, without requiring significant monetary investment.
This cozy and creative children can maintain a good mood of its inhabitants, even in the most rainy and cloudy day. Because the atmosphere of this room encapsulates a whole separate world where different functions are not only not interfere with each other, but cooperate closely, both visually and ergonomically.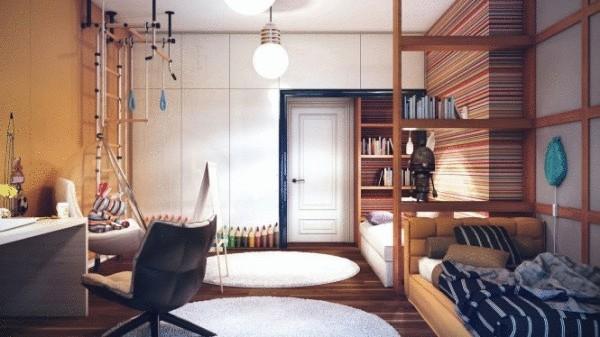 An informal space masks the utilitarian function, bringing to the fore a powerful source of associations and interests of the inhabitant of the room. Rich, but very calm colors mobilizes and soothes at the same time, being balanced and versatile, both for girls and for boys.
In addition, the interior of this room has not aged a day. As a child, eventually this space will become a full-fledged youth without requiring any significant changes.
Source: /users/78