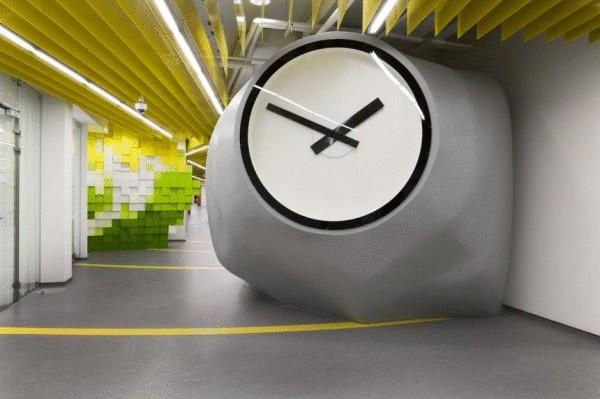 The designers of the Russian Studio Za Bor Architects have developed a bright and cheerful design of the new headquarters of Yandex Office II, which started its work in Saint-Petersburg (Russia).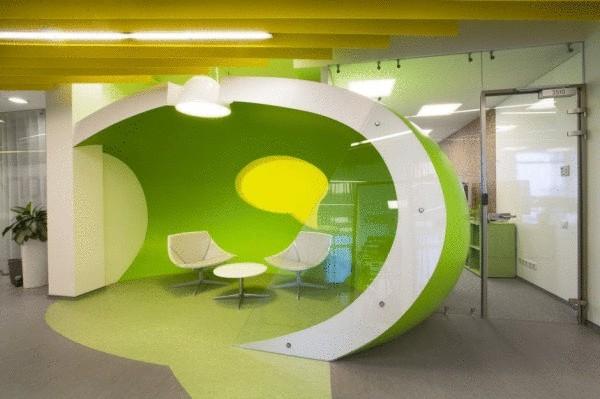 It is significant that this project is to some extent a return to the roots of cooperation of Za Bor Architects and the largest Russian IT-Corporation Yandex. The first office developed by the Studio for Yandex is in the same building of the business center Benua in Saint Petersburg, but on the floor below.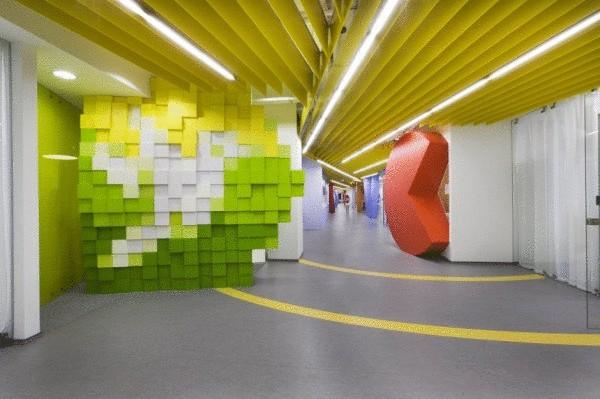 New office created four years later and located on the fourth floor, covers a total area of 3310 square meters, based along the long narrow corridor.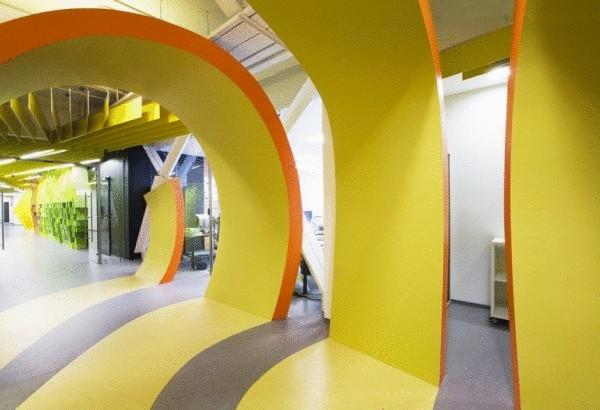 Thus, the architects had at least two objectives — first, to organize a very complex space extending along the Central axis of the corridor, and secondly, to make the office showy and impressive.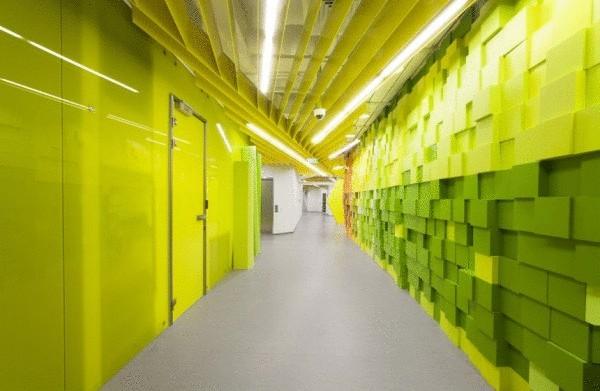 After much deliberation, the architects Peter Zaytsev and Arseniy Borisenko decided to use imaginative ways of functional zoning of space. As a result of implementation of the concept, employees and guests of the company are "inside" the search service of Yandex. Walking through the corridors they see the familiar characters and recognizable icons of the company, which grew to giant size.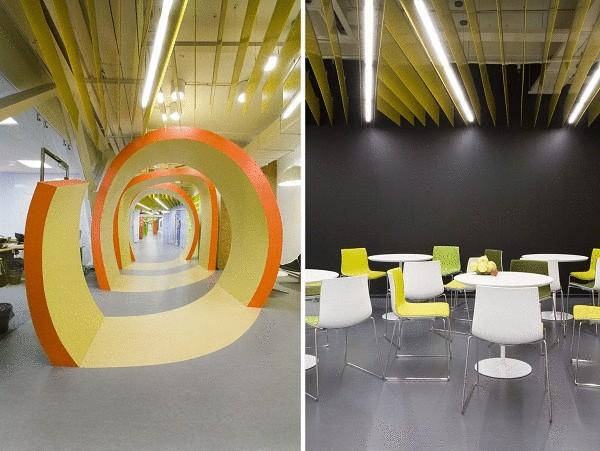 Bright color fragments are designed to create a positive atmosphere and boost energy. Speaking about functionality, many of the core elements seem to be decorative only at first glance. Bright spiral elements, for example, separates the public area from the corridor, and the molten polymer with the dial of the watch contains the network station.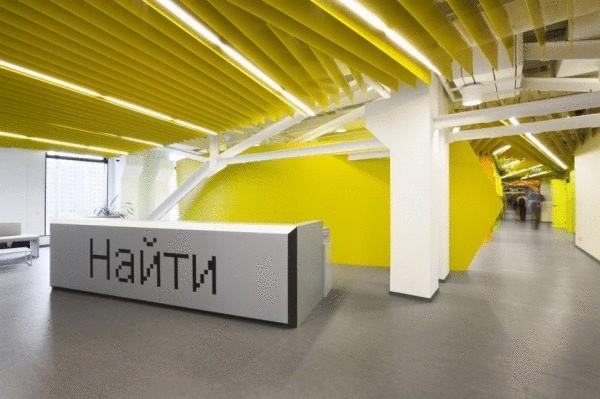 Source: /users/78