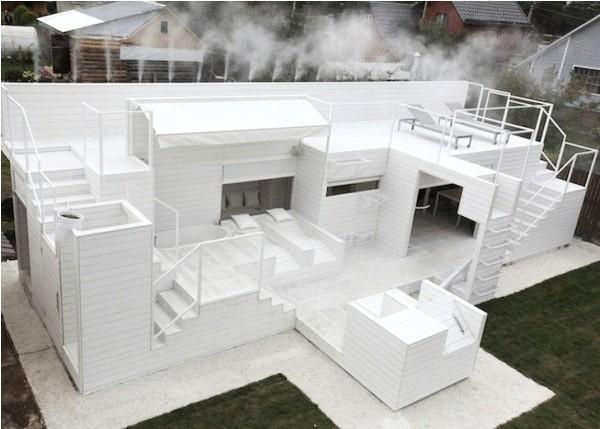 Russian architect Peter Churches presented a very original project of a summer country house, which aims to put at the service of man, even such rare in some Russian regions, Sunny days. The designer has created a very peculiar environmentally sustainable building with no Windows and no doors, which is power Autonomous: the summer house, which is very similar to a toy origami.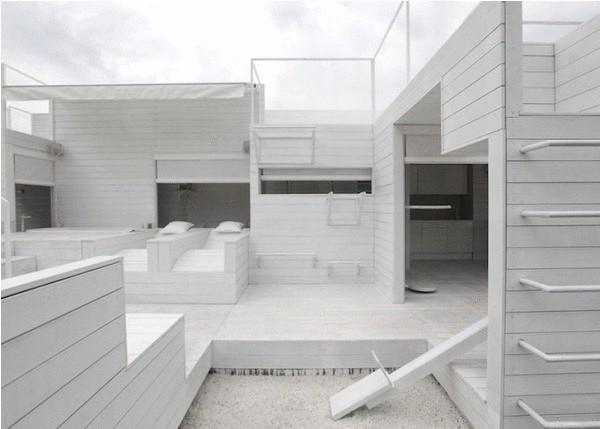 This unusual wooden summer house white Russian architect Peter Kostelov visible from all sides. In Russia, where Sunny days are not many, this summer house is a godsend. On one side is a wooden structure white color creates a good mood, even on cloudy days, and on the other is a great defense in the heat. Looking at this unusual house, it seems that it is made of white paper, which is so docile in the hands of a master of origami.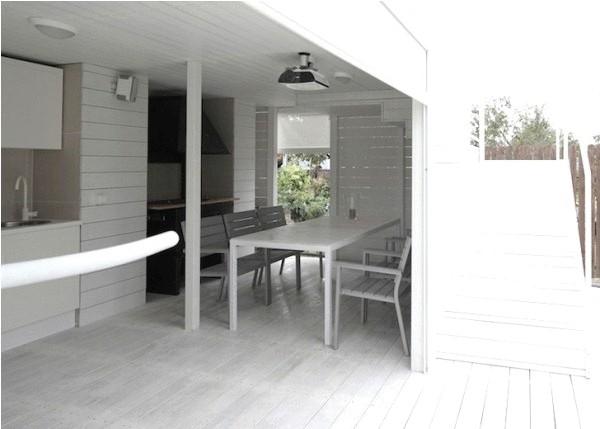 From the vast palette of modern materials the architect chose wood, as it believes that this is the most "green" material in the world, which by default is perfectly for a person. However, it is not very clear how to react to potential home owners for the lack of Windows and doors.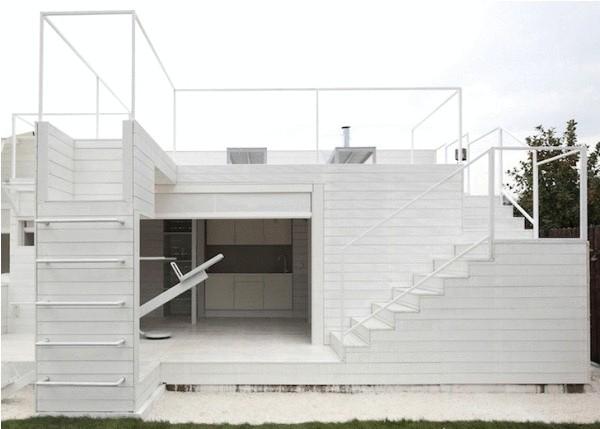 It is worth noting that this is one of the few projects of houses designed for fans of a healthy lifestyle. The project envisages the presence in the house a mini gym with simple equipment and swings. In this case, as in all other projects, an architect of Churches violates traditional forms and uses of modern minimalist design.
Source: /users/78