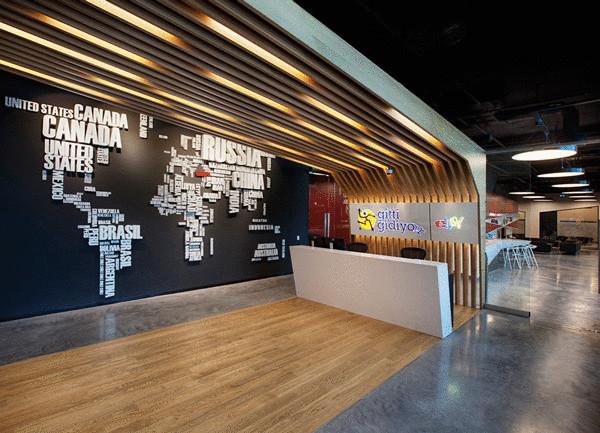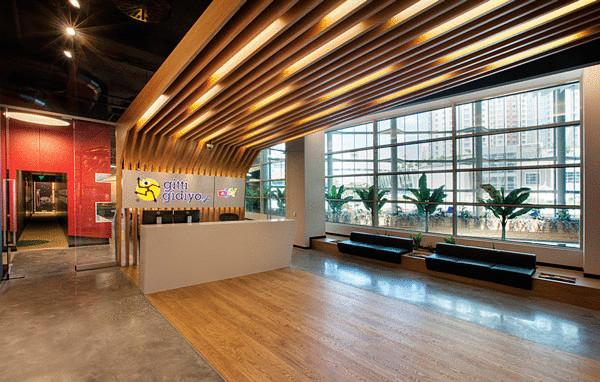 Designers Bureau OSO Architecture won the office interior color bright logo, the company has designed a comfortable lounge with slot machines, adorned the negotiation of the Turkish landscapes and filled the area with greenery. In short, did everything to workspace inspired to feats of labor and allows them to relax.
Representation of an online trader E-bay in Istanbul occupies one floor of the office complex My Office Building. The area is 2000 sq. m, ceiling height of 530 see, This fact is important because it directly influenced the design concept OSO Architecture.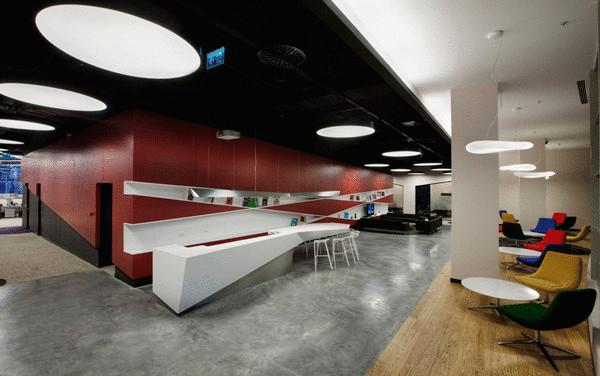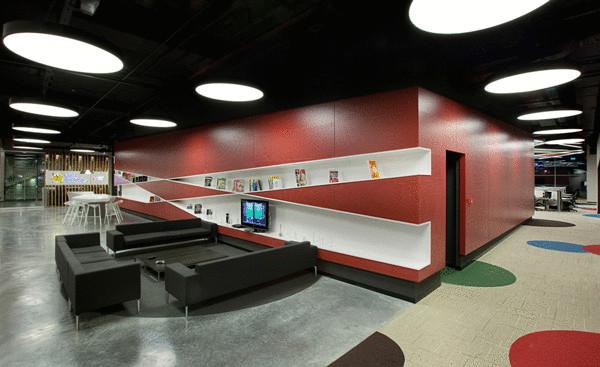 The interior is divided into four functional zones: the foyer, the actual open office, negotiation, and technical and service rooms. The approach to the reception Desk marked with wooden internal structures, like a pergola. It seems to imply the way of the visitors. Another interesting detail is a stylized body map of the world, also made of solid wood. Her Turkey marked in red. Next to the lobby area is the lounge, where there is a café-bar, library, media area, game machines. The lounge is used not only by visitors to the office, but his staff — for example, for presentations and corporate celebrations.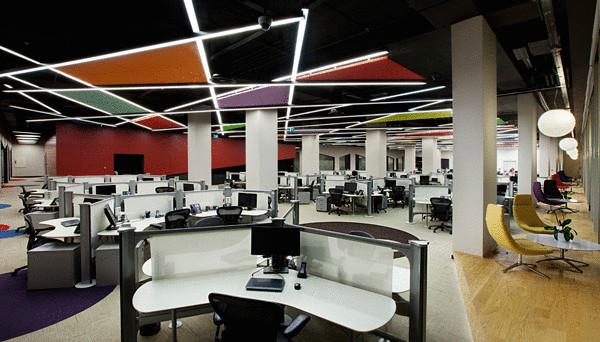 In the office space has no dividing walls. Here, an area of over 1000 square meters, employs 164 people, but the maximum number of employees 225 people. That is, the designers have laid in a stock based on future growth of the company. Layout of furniture is quite monotonic, however, due to the high ceiling of the authors of the project managed to transform the space. So there is a suspended structure consisting of colorful geometric shapes in the decor which played up the color of the logo E-Bay. The "color" theme is repeated on the floor; this is facilitated by a carpet with colored circles.
Only office 12 meeting, and only five of them surrounded by glass walls and the rest open. They are all named after Turkish settlements - Bogazici, Ephesus, Galatia... On the front door of negotiation marked prints with the names of the rooms and a stylized image of the local scenery.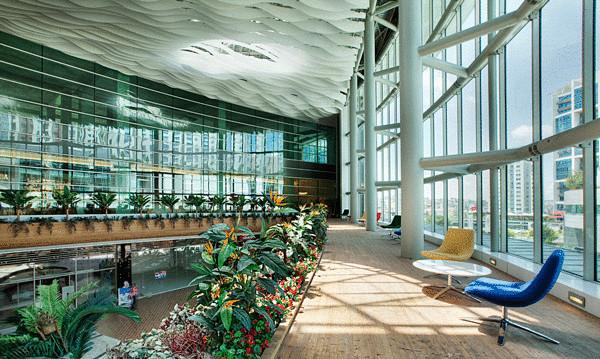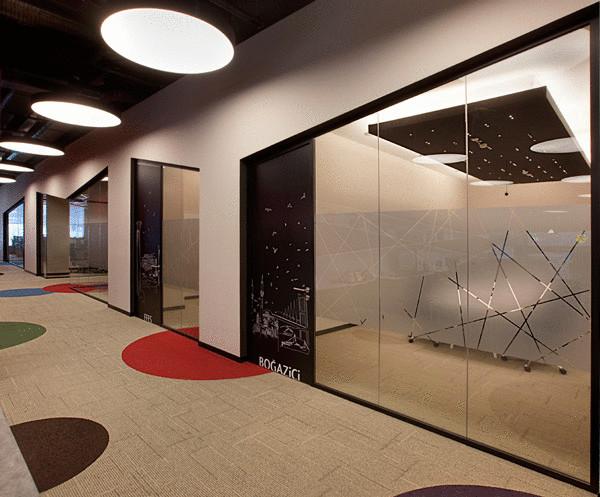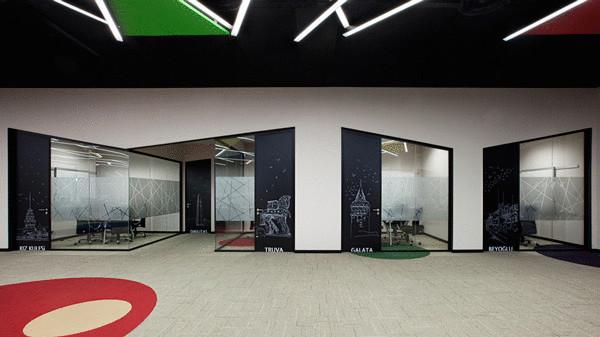 Source: /users/104