Unfortunately, photographed in low light conditions and only public rooms of the palace - in rooms or in the living room was not the author, so to partially fill the gaps are two photographs from third-party resources.
1. General view of the entrance to the central staircase.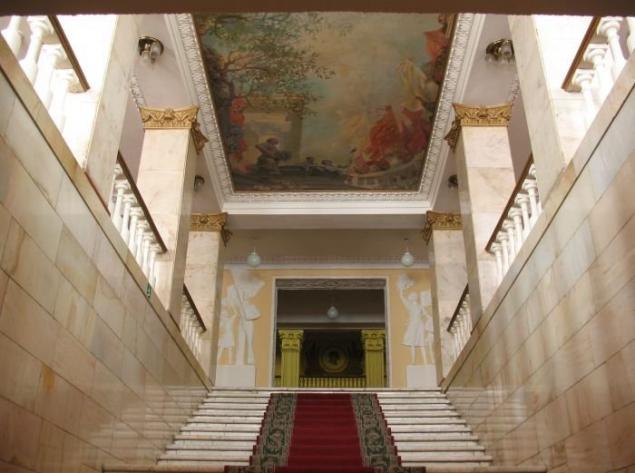 2. Painting the ceiling above the main staircase "May Day." The artist seems to Yu Korovin.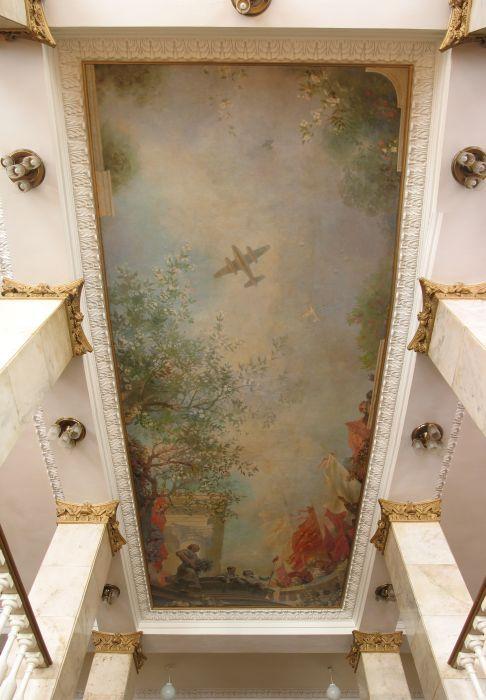 3. "May Day." Fragment.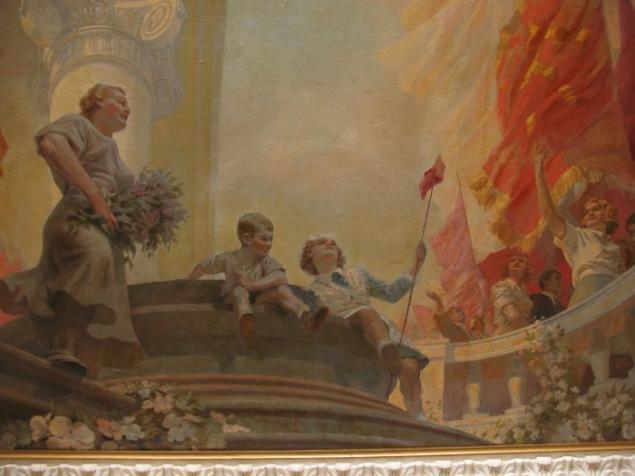 4. General view of the lobby of the first floor to the main staircase.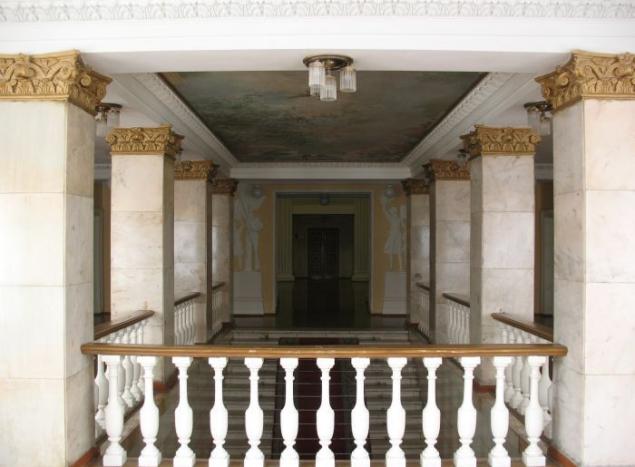 5. The main entrance to the central foyer is framed bas-reliefs. The sculptor, apparently, VP Trofimov.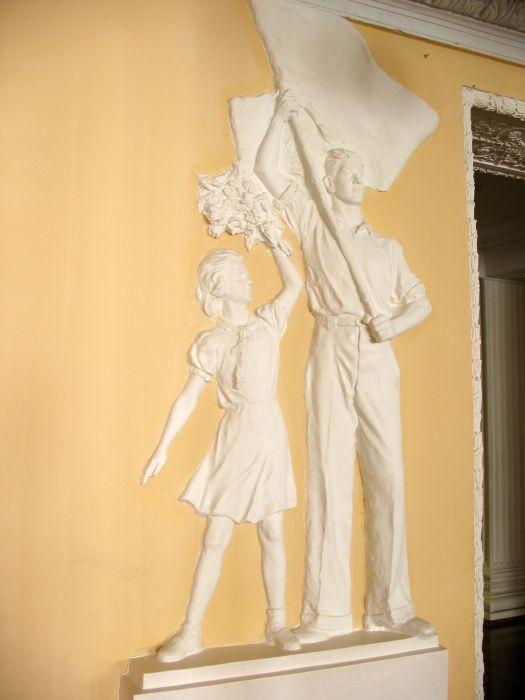 6. The right relief.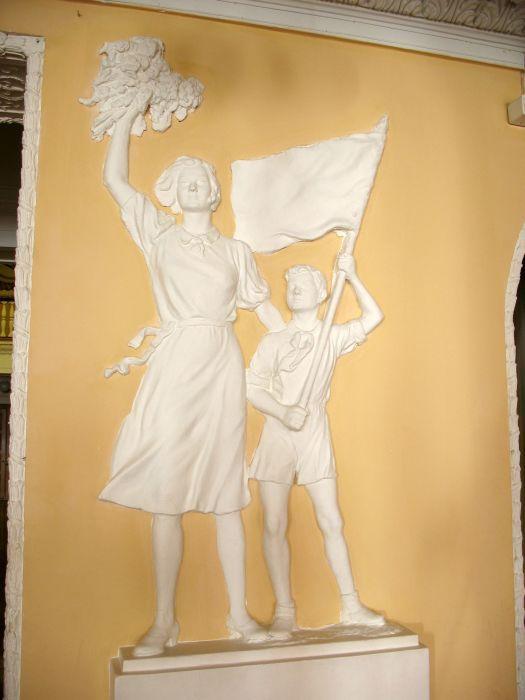 7. Making arches.