The original wooden palace, built in 1667 -1672 years and amazes with its magnificence nobles and foreign ambassadors, called "the eighth wonder of the world." Unfortunately, 100 years after the start of its construction because of dilapidation the palace was demolished, and only by order of Empress Catherine II before disassembling previously were made all the measurements and created a wooden model of the palace, which was made possible by his recovery today.
Kolomna palace of Tsar Alexei Mikhailovich - once considered the "eighth wonder of the world" and now call "Luzhkov remakes" - opened its doors to visitors on September 4, 2010. I get to it just a couple of weeks ago and I offer it with me to inspect. Looking ahead to say that recreates the interior very much, and the appearance of the palace is almost identical to what can be seen in his "old" images.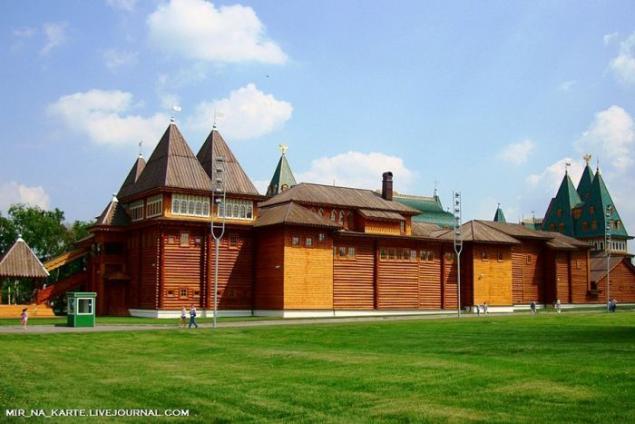 A bit of history. The bulk of the work on the construction of the "old palace" by the 1668 executed gang of carpenters led Senka Petrova Ivashka Mikhailov. At all stages of the construction work had involved the best masters in Moscow and other cities. Paintings of the palace interiors were created by masters of the Armory.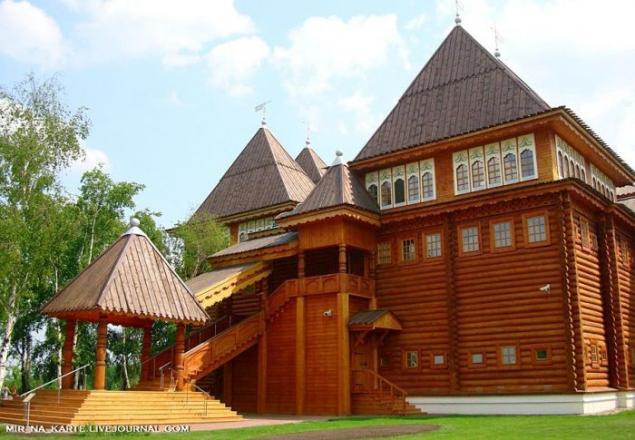 Created in the 17th century wooden palace was intended primarily to show poddanym Russian and foreign guests of the greatness and power of the king of his power. Patriarch Kirill, who was present at the opening of a new palace, he said in his characteristic manner, and that Russia before Peter I was a great state, what many people forget.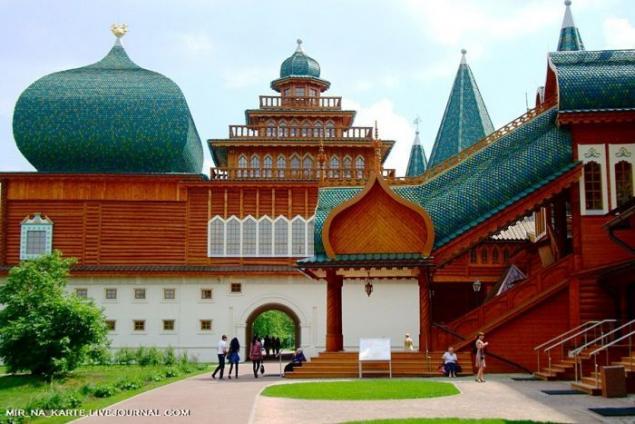 "Modern" as the original Palace has 270 rooms area square 7239. m. (This is not a one-room apartment of 40 sq. meters!). At present, the interiors recreated in just 24 rooms. In creating interiors in the palace today, 226 people were involved in 20 different specialties.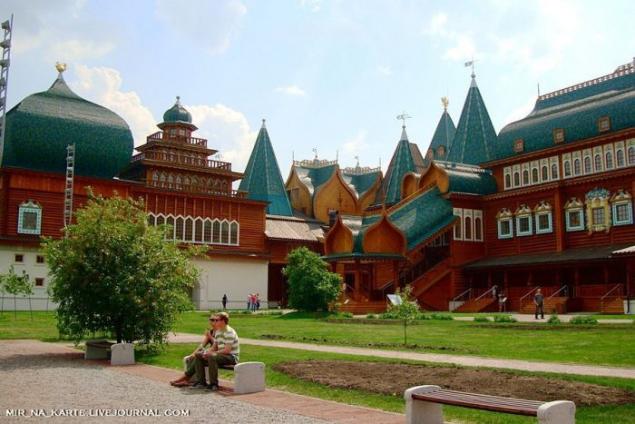 In times of Alexis Mikhailovich Palace was not only a holiday destination, but also the main country residence of the Russian emperor. There were meetings of the Boyar Duma, "depopulated" after Peter I, tips with the heads of orders (prototypes of ministries), diplomatic receptions and army parades.