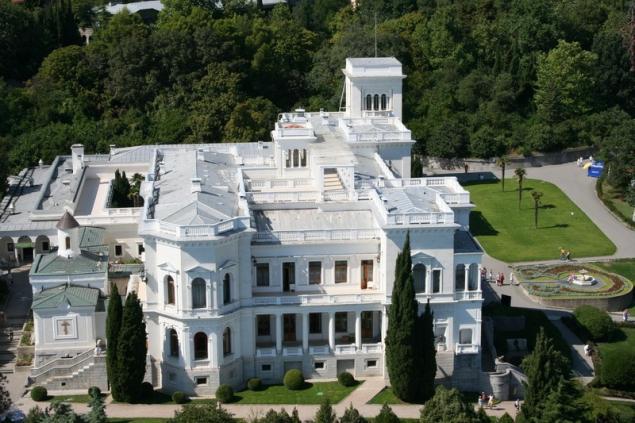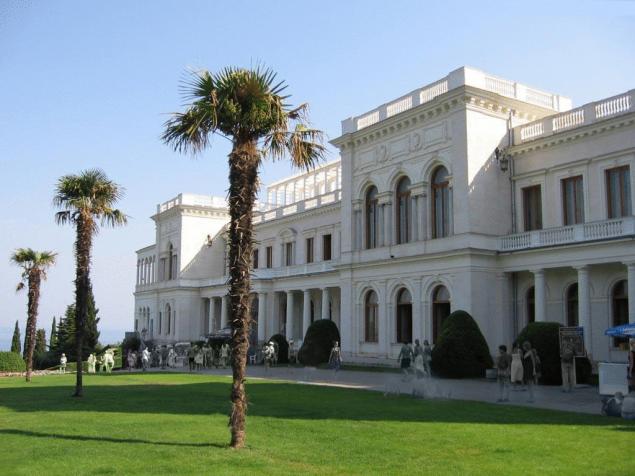 Livadia Palace is rightly called the pearl of the southern coast of the Crimea. This place inspires poets, composers, artists, and attracts travelers. Livadia in Greek means a lawn that matches the natural beauty of the place. In 1860, the Livadia estate became the property of the Royal family, there were built two palaces, greenhouses, swimming pools. Exotic ornamental plants imported from abroad. In the Park at the Palace the famous Royal path.
On the site of the old Palace in 1911 was built the white Palace of Inkerman stone in the Italian Renaissance style. In the West, to Krestovozdvijenski Palace adjoins the Church, saved by order of the Emperor.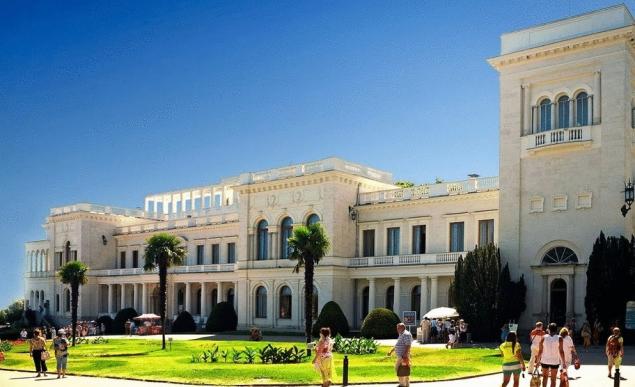 Livadia Palace is the last Palace built in Russian Empire for the Imperial Romanov family. It is surrounded by a magnificent Park, terraces which descend to the sea on the slopes of a hill Mogabi. Created 100 years ago by a talented architect Nikolay Petrovich Krasnov, the Palace and sow day attracts travelers from all corners of the globe.
The first time he saw a new Palace, Nicholas II, on behalf of the family says of the creation of the architect: "We do not find words to Express our joy and pleasure to have such a house built exactly as we wanted. The architect Krasnov is an amazing fellow." For the construction of the Palace Krasnov was awarded the title of Architect of the Imperial court, and later, in 1913, he was elected academician of the Petersburg Academy of arts.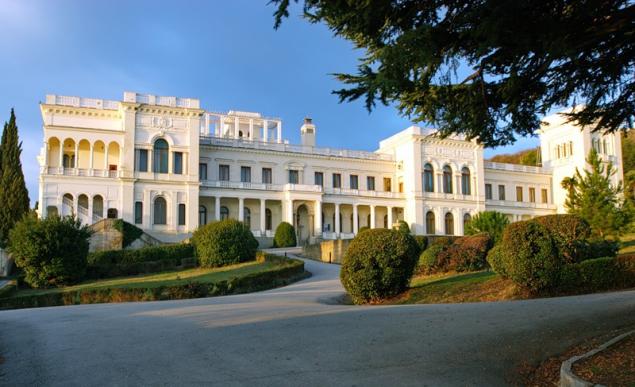 The Palace, built by hard work of skilled and talented builders, is rightfully considered the most magnificent structure near Yalta. On all sides the Palace has its own inimitable appearance. In the heart of the Palace — a wonderful Italian courtyard, decorated with roses and evergreen plants. Here filmed many well-known domestic and foreign films. Italian courtyard is deservedly enjoyed great popularity among tourists.
From 4 to 11 February 1945 the Palace hosted the Yalta conference "big three" — U.S. President. Franklin D. Roosevelt, Prime Minister Winston Churchill, and Chairman of the Council of people's Commissars I. V. Stalin. Until now, the Palace remains the same as the venue of the most important political meetings at the international level.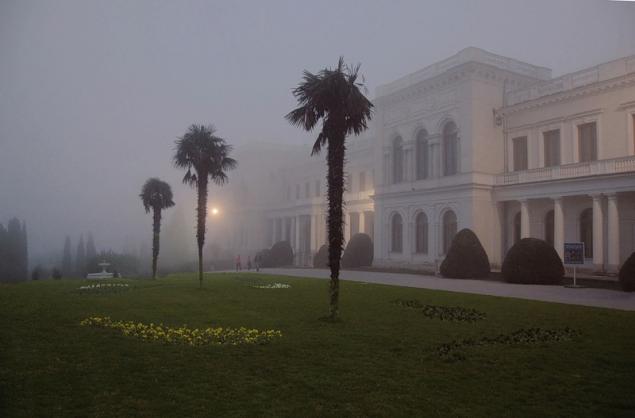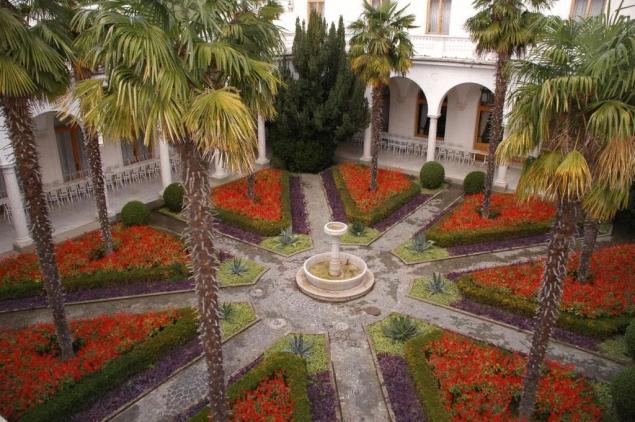 In 2011, the Livadia Palace is 100 years old. Now the Palace functions as a Museum, the halls of which are exposition dedicated to the Romanov family and the Crimea conference. The Museum carefully preserve objects related to the history of the Palace and the significant events that took place here.
Decades pass since the construction of the Palace, change leaders, the country undergoes social change, but the white stone Palace, erected by the genius of the Yalta architect, still always open to its guests.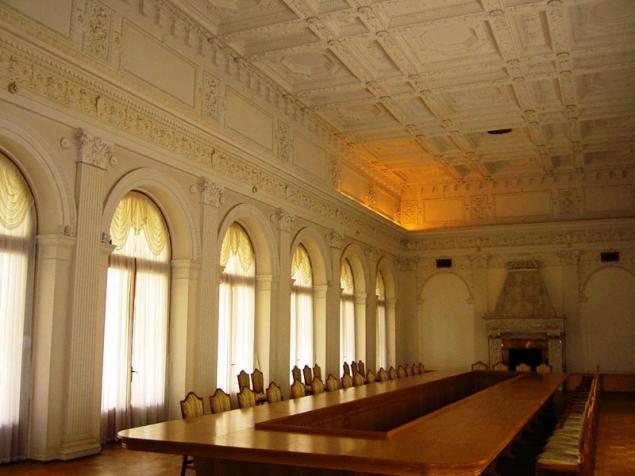 Source: /users/104