6 the most dangerous paths on the planet Bashny.Net
The path of El Camino Del Rey

El Caminito del Rey (El Caminito del Rey) - we can say the most dangerous hiking trail in the world. The second name of the trail - Small royal passage (The King's little pathway). It takes this path along the El Chorro Gorge in Spain, near Alora, near Malaga village.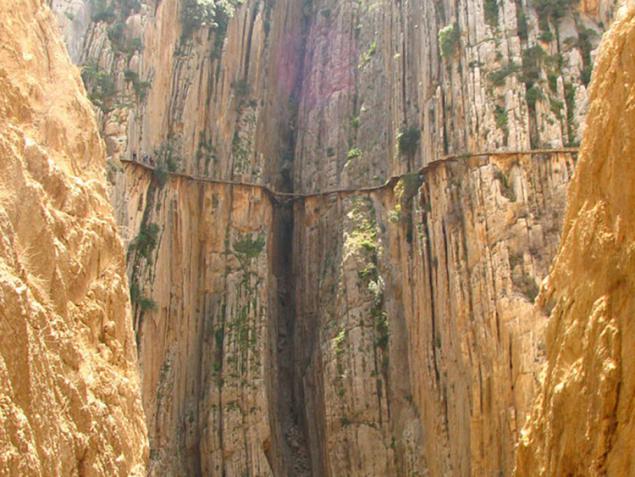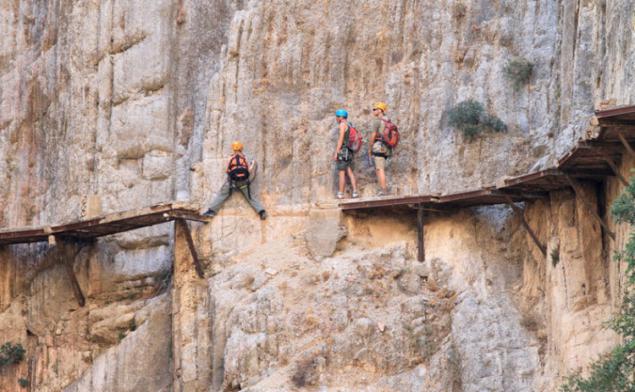 Huashan Trail

Huashan Trail in China. In the world it is known as "the path of death." Tear off the narrow boards in the bottomless pit would mean certain death, but the number of tourists who want to make a risky climb without thinning. Travelers tread on the boards nailed over the abyss and move to the top in an embrace with a rock or holding firmly soldered to the stone wall of the chain.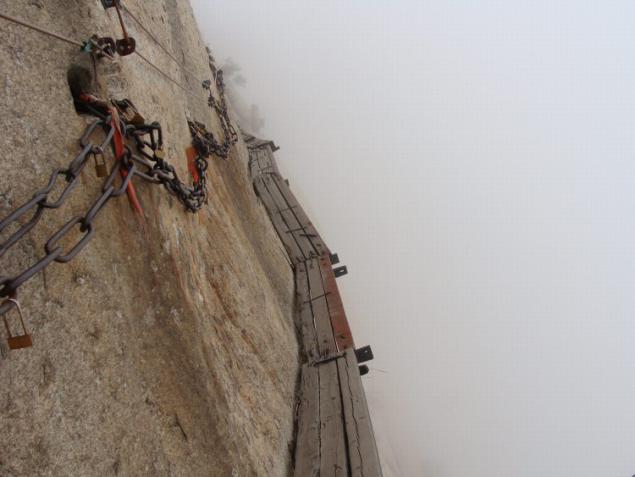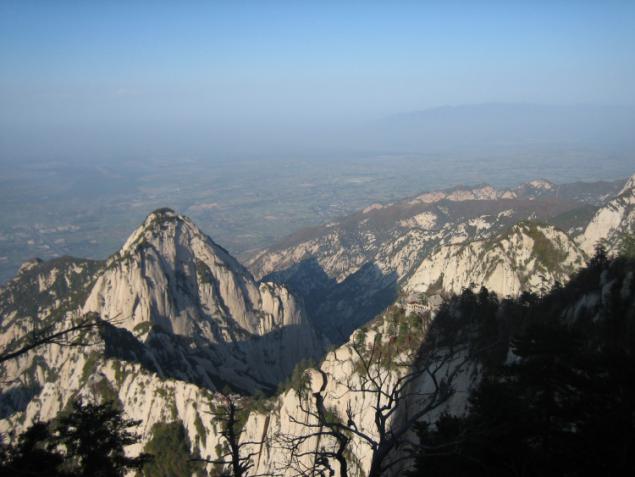 School trail of China

The school is located at an altitude trail 1524. The width of it no more than one and a half meters. Every day, students from distant villages go to school for it, risking their zhiznyu.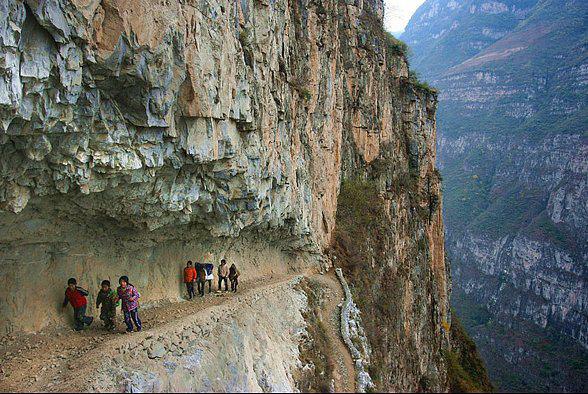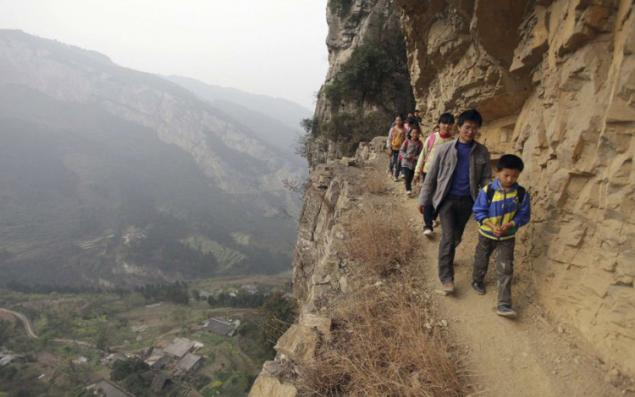 Roche Veyrand France

Via ferrata - this term is used by professional climbers and is impassable areas equipped with special pins, ladders and other tools to facilitate the dangerous route.
France is home to more than 120 via ferrata, which are simple and extremely complex routes. Roger is a good example Veyrand damn complex and dangerous route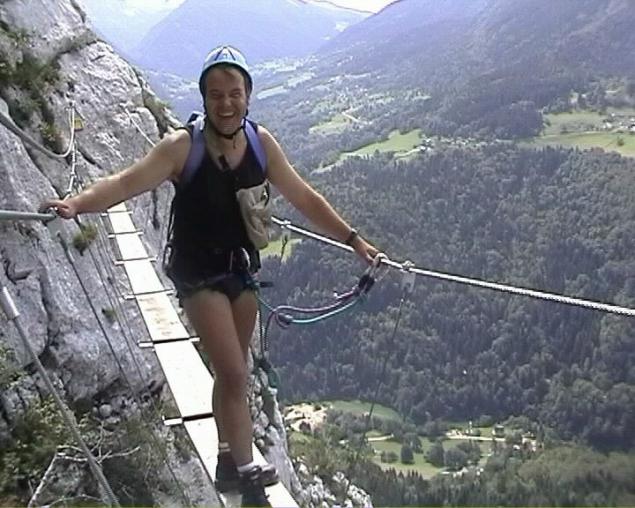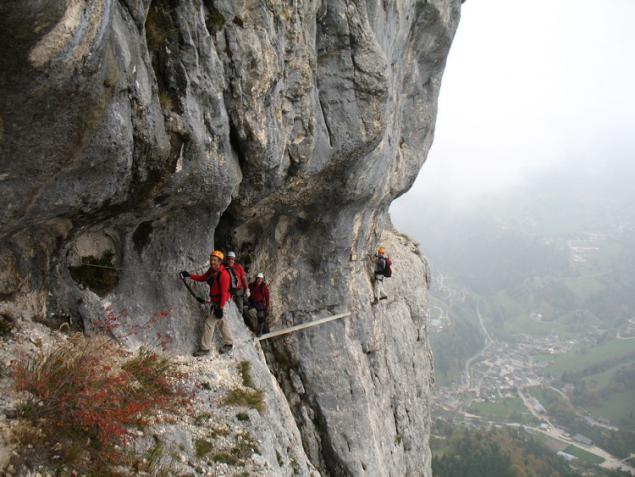 The trail Ebenalp

Travel back in time to prehistoric caves in Ebenalp - is an unforgettable experience for young people and older people. Time to get here you will need a bare minimum. After all, the trail leads from the mountain station Ebenalp the place in just 20 minutes, and the experience of stoyat.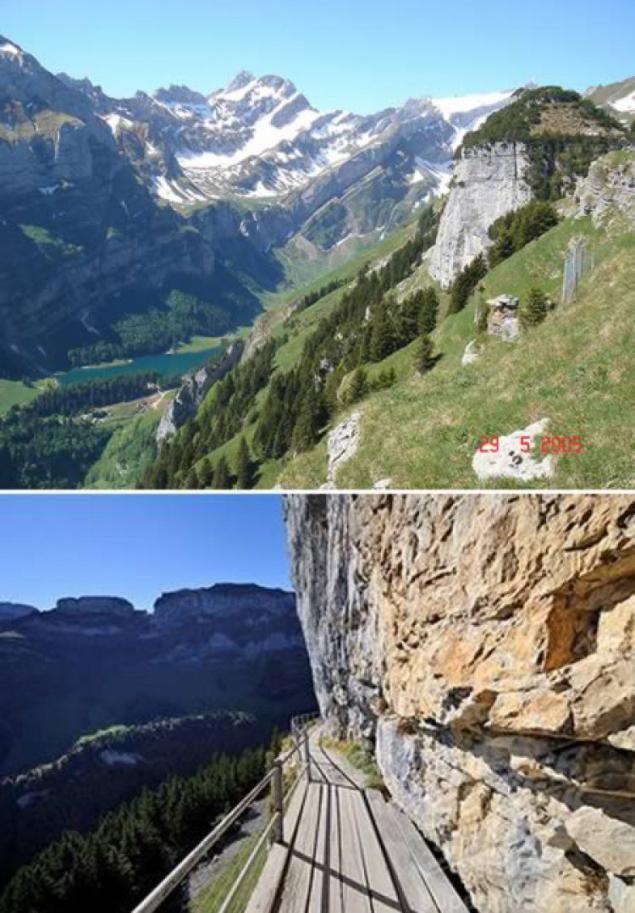 The Cliffs of Moher, Ireland

With the Cliffs of Moher it offers one of the most spectacular views of the Atlantic Ocean in Ireland. Their beauty, however, is not protected, so the man was there, dangers lurk at every turn.

Near the park is located tourist center with stable stone steps and high walls, studded with warning signs "do not lean against".

However, the hiking trail stretching along the cliff top, turns into something much more dangerous. Strong, unpredictable wind and rain are the same in combination with steep sections of track, laid with gravel and smooth stones, I tell you that this tour is not a walk in the park.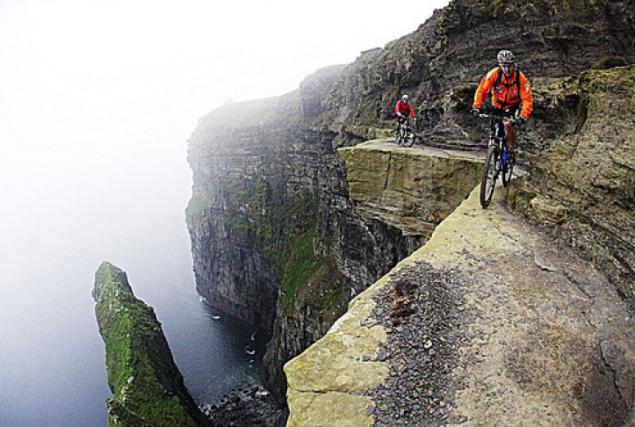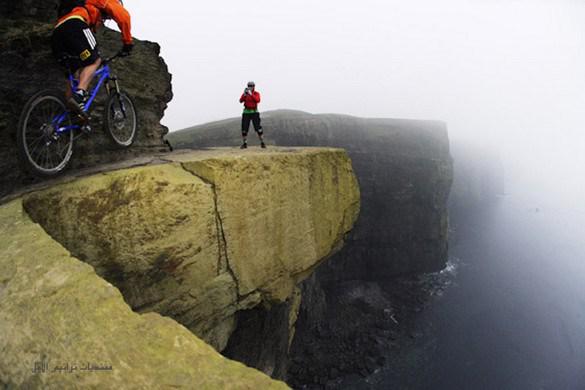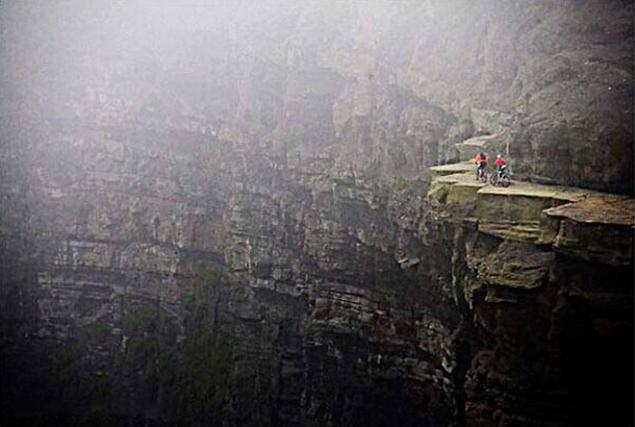 Tags
See also
New and interesting
New and interesting