Kind of like the beginning of autumn, colder, rain, and besides, on Yap's too much politics and hate, so I want to share their memories of a wonderful two week autotravel on the route Moscow - Poltava - Crimea - Odessa - Kiev - Moscow. I hope that someone can help plan your next trip, and someone will just be nice to see
Will be a bit of text and 83 photos.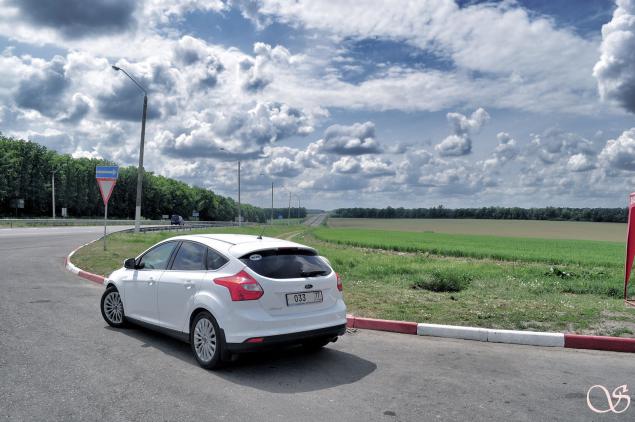 So, what we have: a mutual desire to spend with his wife, 2 weeks of vacation, not sitting somewhere in one place. In the end we decided to go by car to the Crimea, I've heard a lot about him, but had never been there, the wife was a child. All about everything we went 4350 miles in 14 days. Originally planned to go in the first two weeks of September, the most velvet season, however, life has made adjustments, and we got to go from 12 to 26 September. Hopes for the velvet season come true is not fully utilized. However, the sea was warm, the sun was shining brightly at times, ie, and could be bought and quietly sightsee without dying from the heat.
Long Distillery drove himself to not bore his beloved wife (she arrived by train Moscow - Poltava and left by train Kiev - Moscow). So driving at night: less cars, more speed, respectively. The result was distilled Moscow-Poltava (900 km) along the boundary - in 9 hours, Kiev - Moscow (via Belarus, about 1050 km) - 11:00.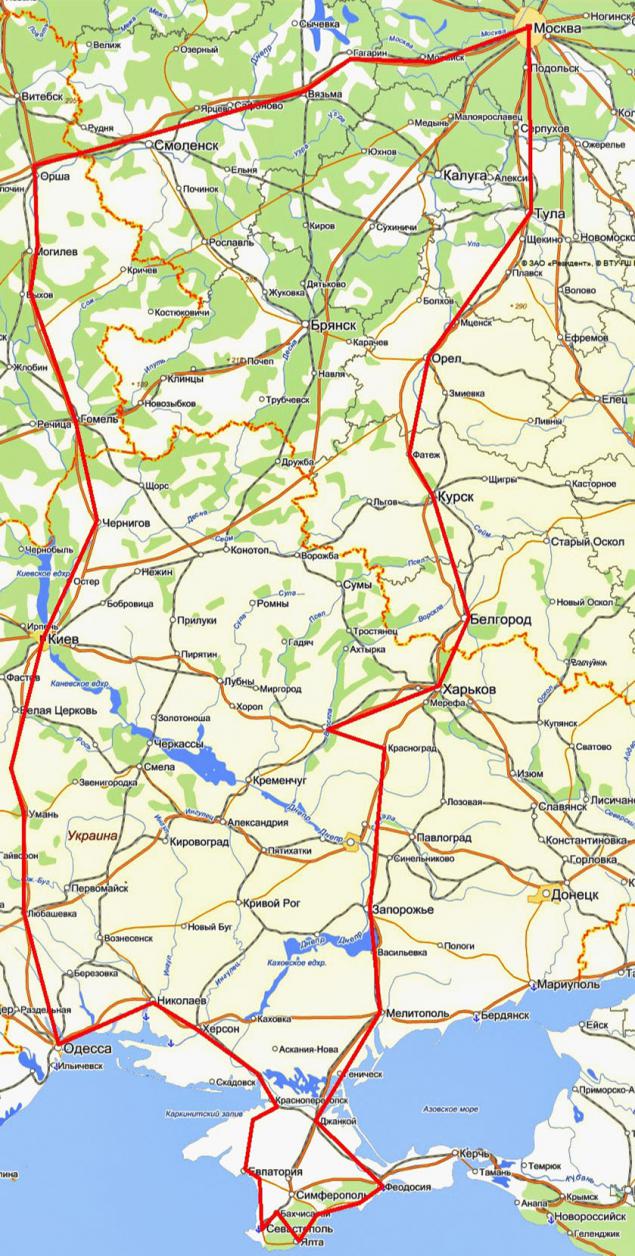 The route to the Crimea was built without special training, mostly just looking at the map, and having a general idea where to look at. So stop at the hotel we turned in Feodosia (2 nights), Bluff (2 nights), Yalta (2 nights), Sevastopol (2 nights) and Yalta (1 night). Also lodged in Poltava and 2 days lived in Odessa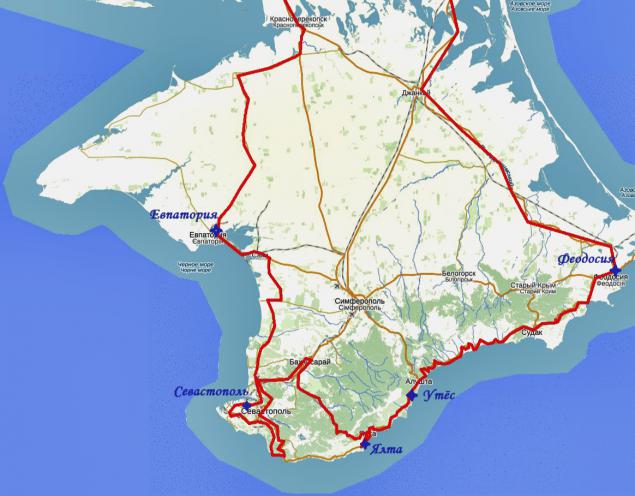 Poltava. Why did you choose it? Yes, just the most decent (as it seemed) settlement on the road (well, with a small detour 150 miles) from Moscow to the Crimea. I really wanted to try those dumplings, which themselves are jumping into the mouth. To this end, from Poltava went to Dikan'ka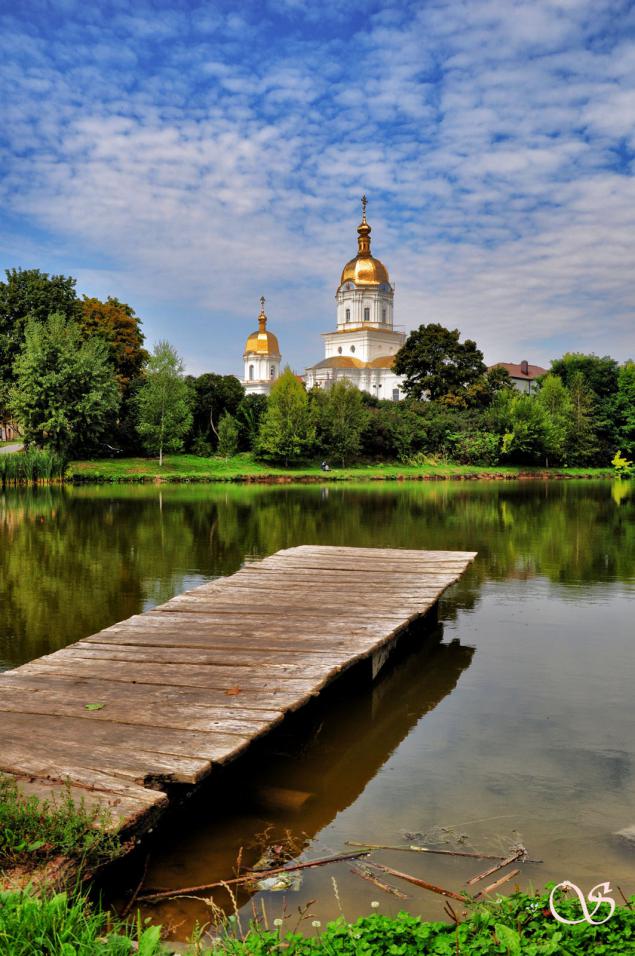 About Dikan'ka tell and especially nothing. Normal settlement, but a name! Found some attempts to create a historic route in the footsteps of Gogol, but in practice all the poorly implemented: a couple of pointers that Nikolai was here and the whole business.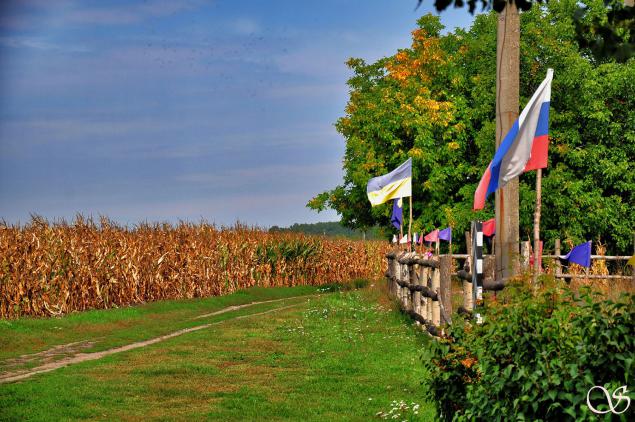 However, the challenge to try these dumplings was performed: before you reach there Dikanki Prony farm, where the restaurant "Farm near Dikanka". Certainly recommend a visit. Very colorful, very cheap and impossible to eat (not advertising, so just such impressions)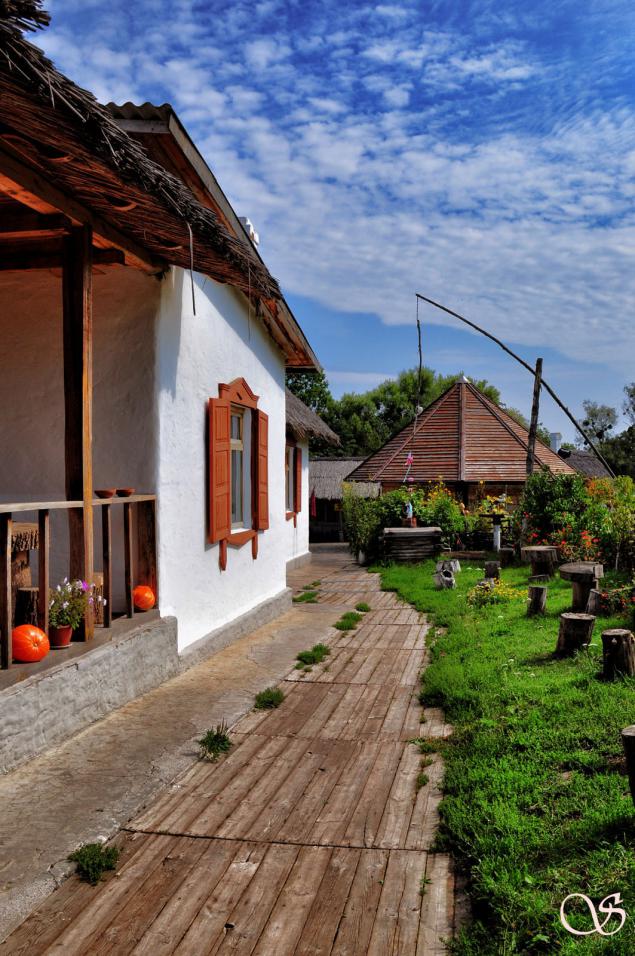 On the road to Dikan'ka located and the Poltava battle field. Honestly, even and there is nothing to photograph. There is a memorial cross, several obelisks. But go and touch history, probably worth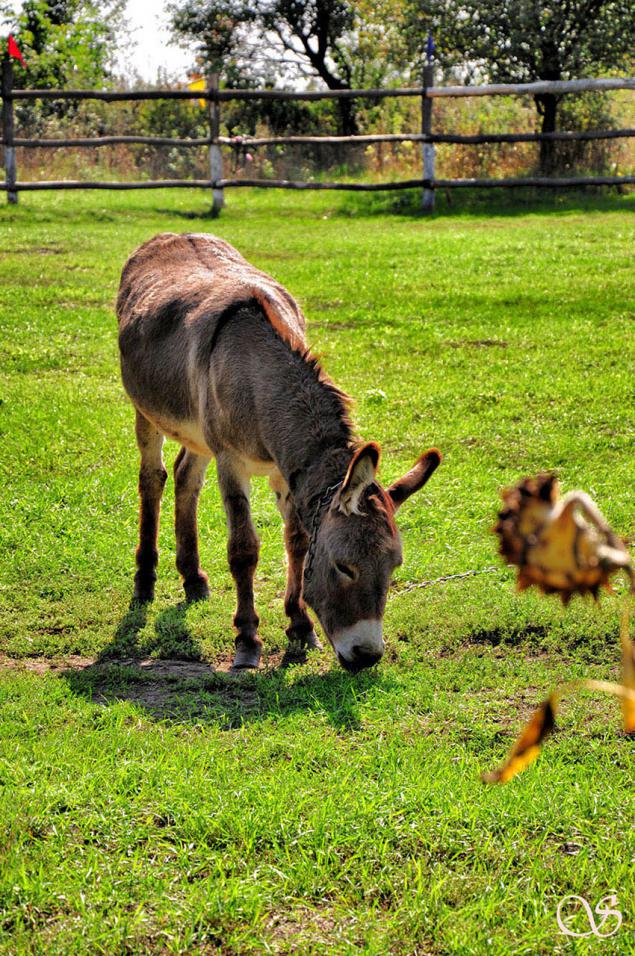 Poltava itself very pretty town, with a beautiful pedestrian street and the park on a beautiful hill overlooking the new areas of the city.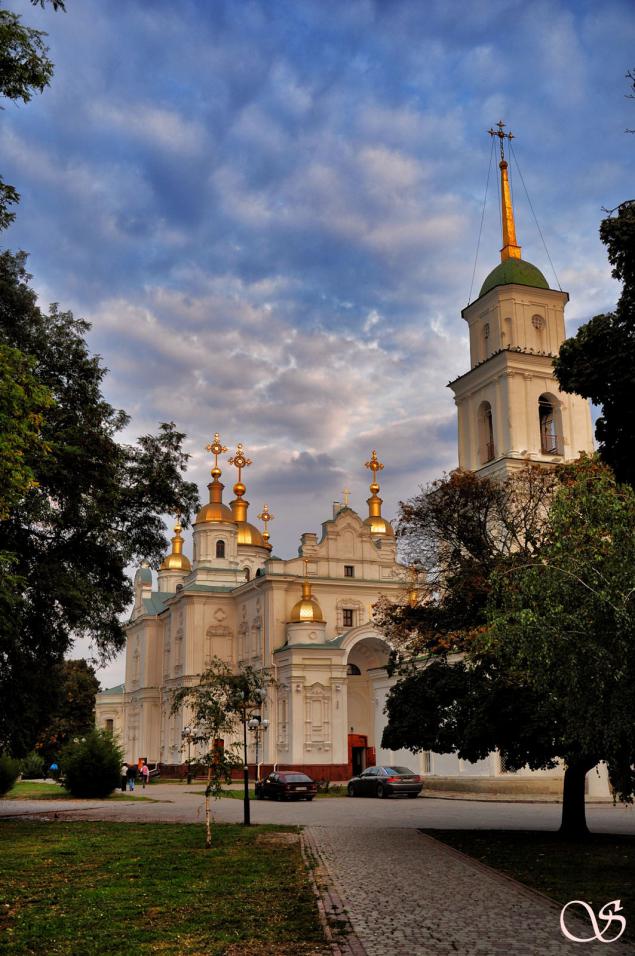 Yet Poltava - a typical city that can be seen in one day. By and large, except for the pedestrian street and go nowhere. It is clear that one can endlessly visiting local museums, but in terms of it was not. But one day a very pleasant place, ideal to stay on the road somewhere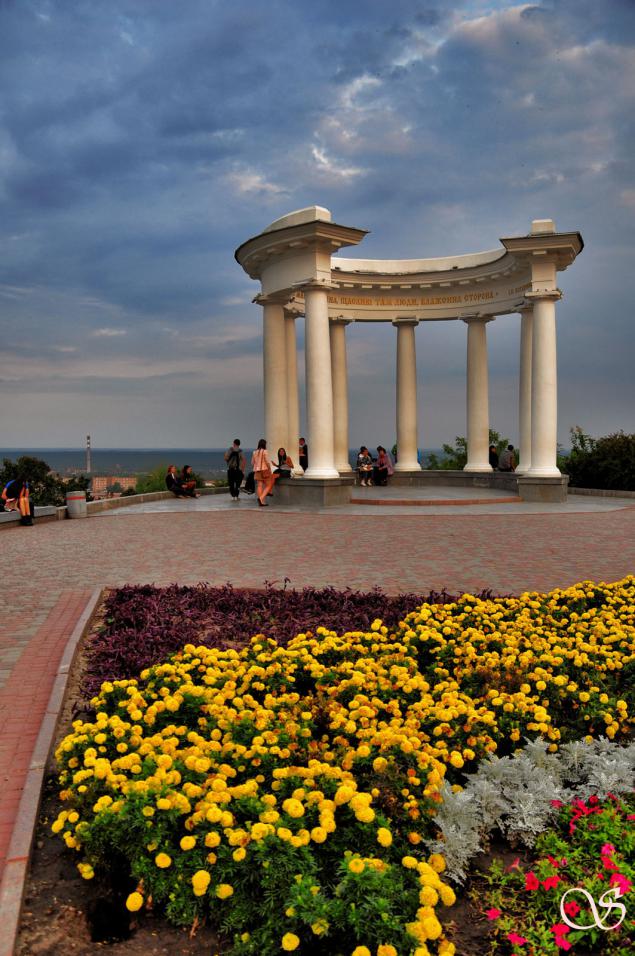 The road from Poltava to Feodosia - a little less than 700 km. Driving long, but when you go in anticipation of the sea - flies pretty quickly. The quality of the road itself is very good, and the road from Kharkiv to Dnipropetrovsk - great highway, where the limit - 130 km / h.
The city has a well preserved Genoese fortress XIV, close to where we stayed at the hotel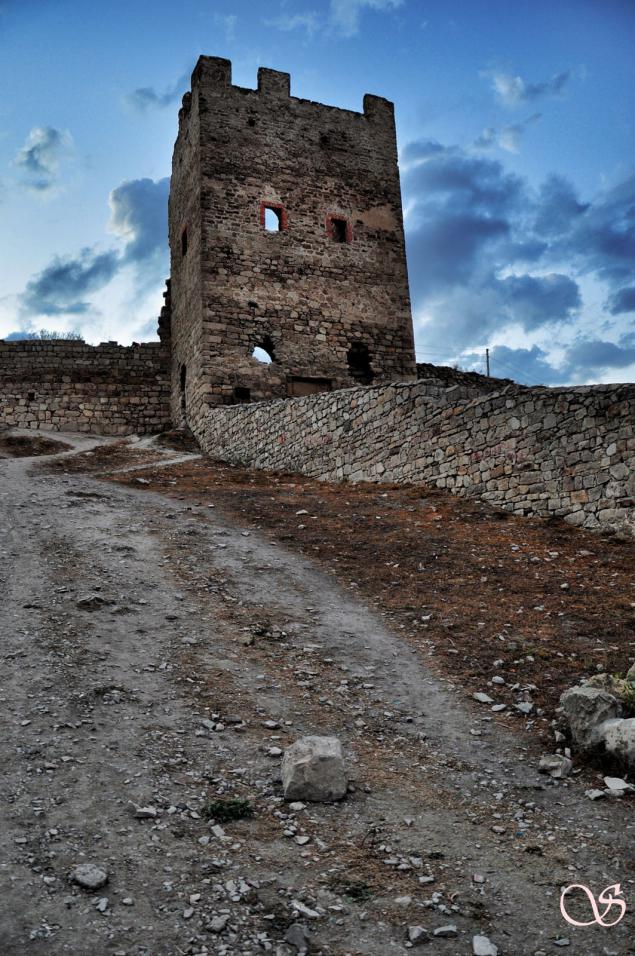 Yet the practical application of Feodosia as holiday destination remains a mystery to me. And that's why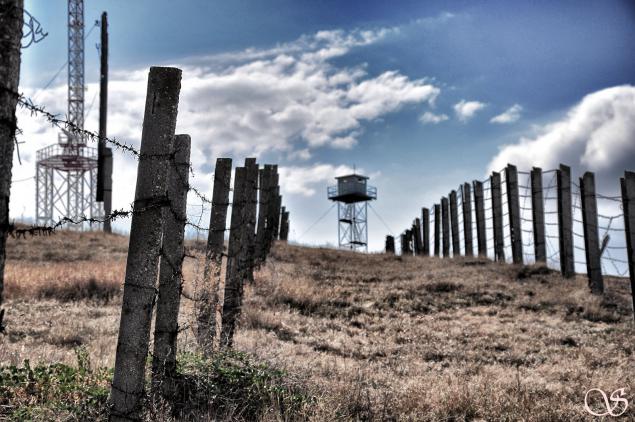 Yes, we have such a beautiful view. Insanely blue and clear (from the Black Sea this I did not expect). Nevertheless, it is an ordinary Soviet south. Virtually any good restaurants (everywhere just do that wring money for anything, sing stasamihaylova etc.). Pile of these tourists in T-shirts, grids, shales with socks and dispensing chacha morning.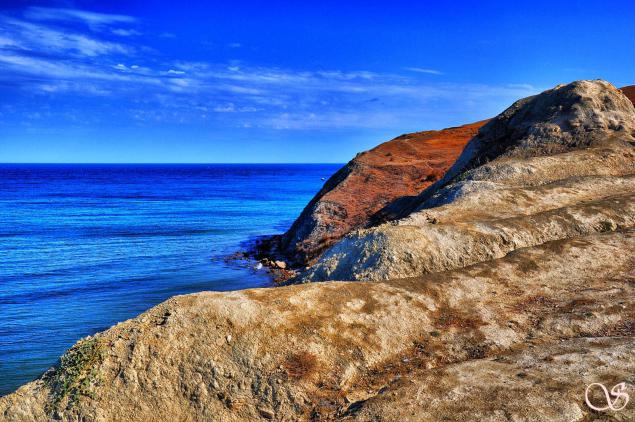 To get to the good beaches worth out of town and drive 10 km in the direction of Kerch, there can be a good idea to swim on the sandy beaches. We got there in the storm and rain, I swim, of course, did not stop, but it was something like that myself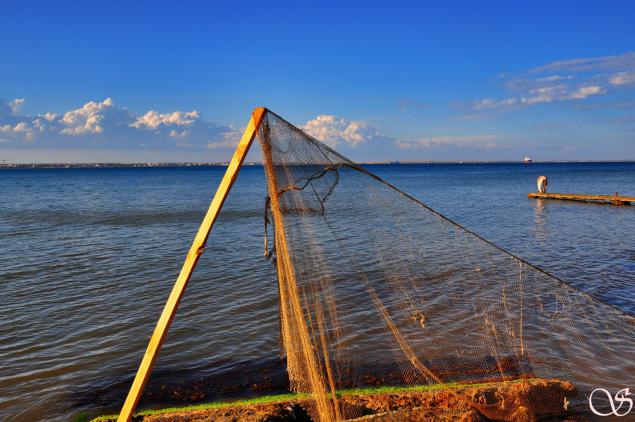 Thus, a little misunderstood why we stayed for 2 days in Feodosia, as do absolutely nothing. Is that visit the house-museum of Aivazovsky, where there is a huge collection of paintings seascape. Although it was surprising to see such a deplorable state of the museum itself, which is not allowed (!!!) in the rain, as much moisture and spoil the picture.
In short, we went through the Pike to the west, in the direction of Yalta.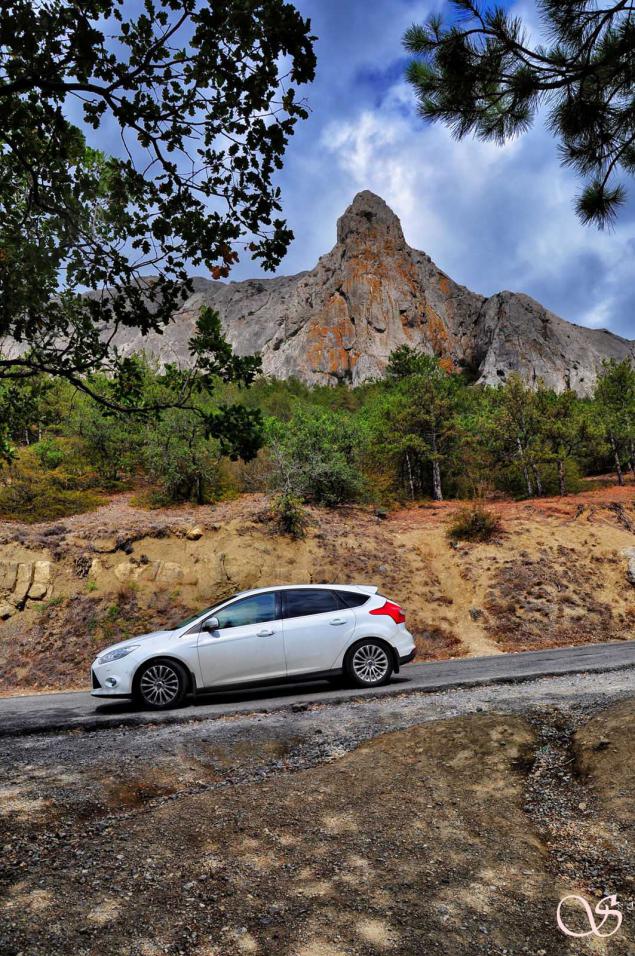 According to Sudak, we did not even go outside very much like the same Theodosius. But here we drive past the fortress just could not. By the way, here in the parking lot give an official receipt from the parking meters (as we saw later - it's really amazing to local Tatars)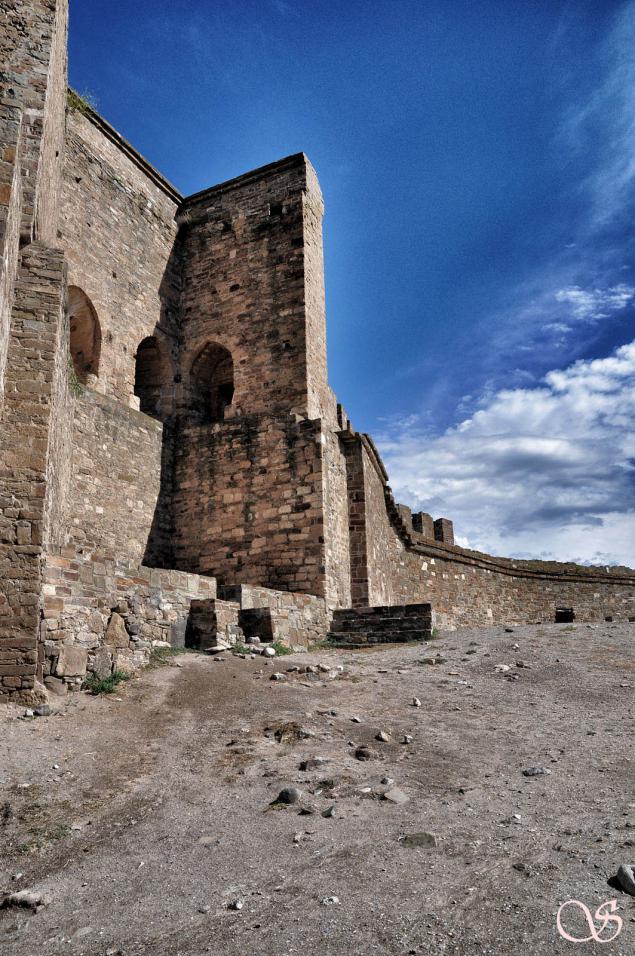 The fortress is very large, and given that it is on a hill, there is strong wind, almost knocking down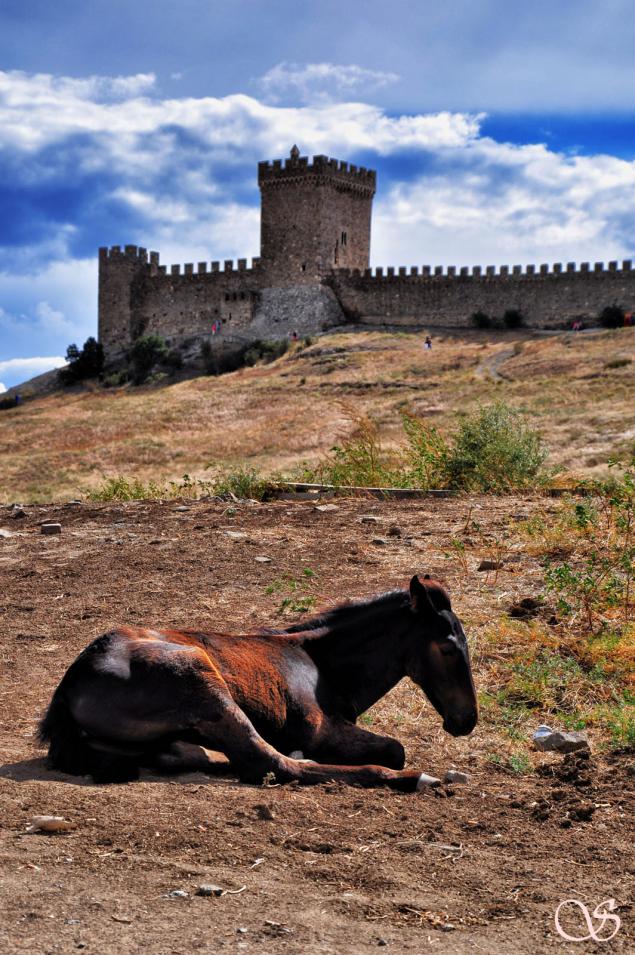 Very advise you to wear comfortable shoes and closed. Then you can climb on the rocks. We instead poured sand everywhere, from where it was possible. The most unpleasant - from eye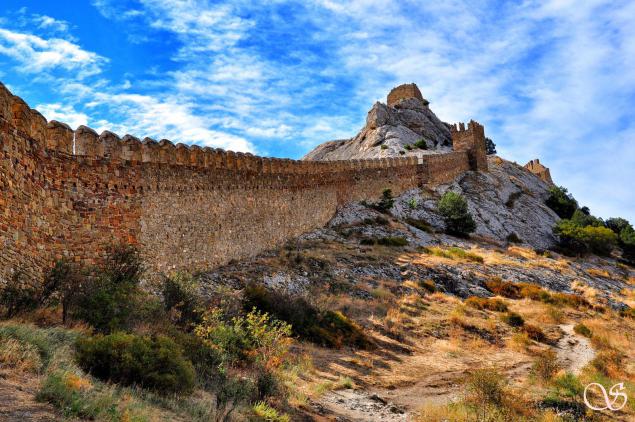 Well sea. There is also a wonderful, very harmoniously complement rocks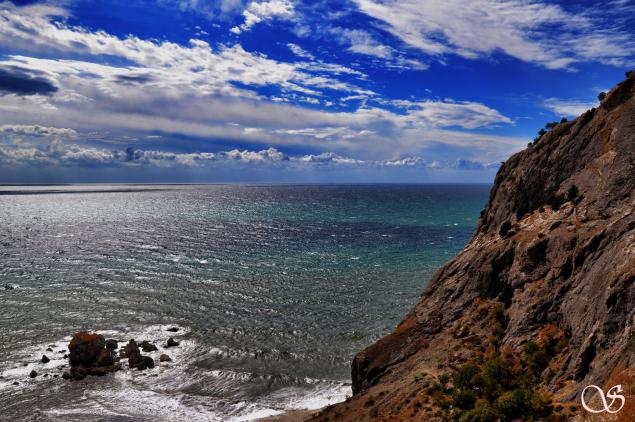 Sudak after we went to Alushta. Go far, about 100 km, but the road is hard, solid streamers and speed is much less than we would like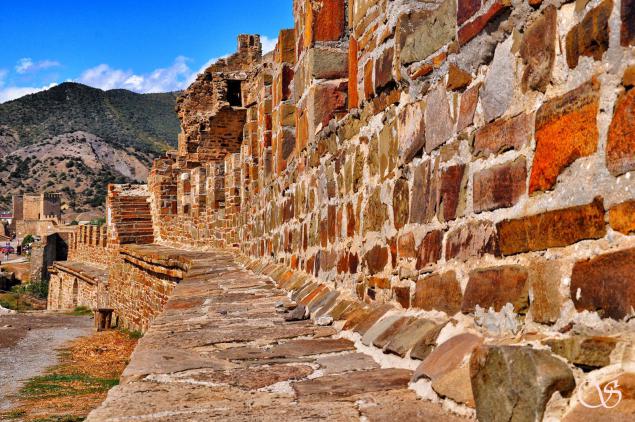 But what a pleasure to ride on a road! What drayverskie emotions! Certainly not the famous Transfagarash, but nonetheless. Stayed mostly automatic speed limiter, sitting right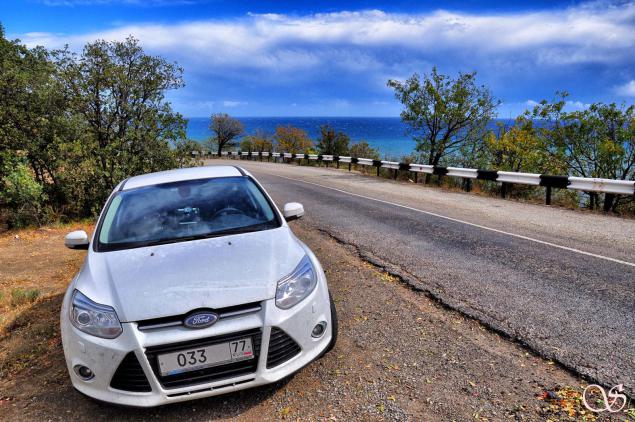 And, of course, excellent scenery: mountains, sea, sun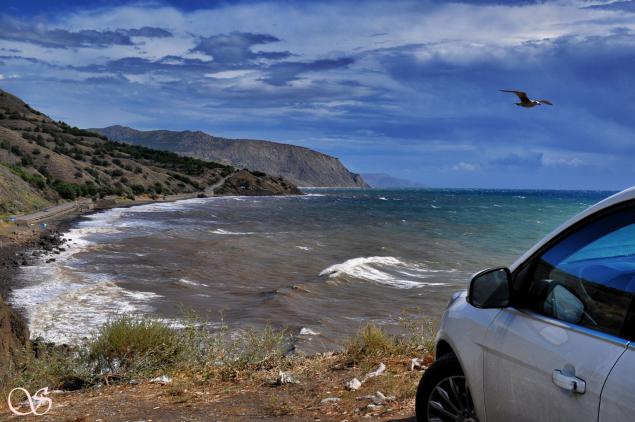 In the afternoon came to Cliff. Small village between Alushta and Yalta. Solid beaches and guest houses / hotels / boathouse. Prices in the season is not the most democratic, frankly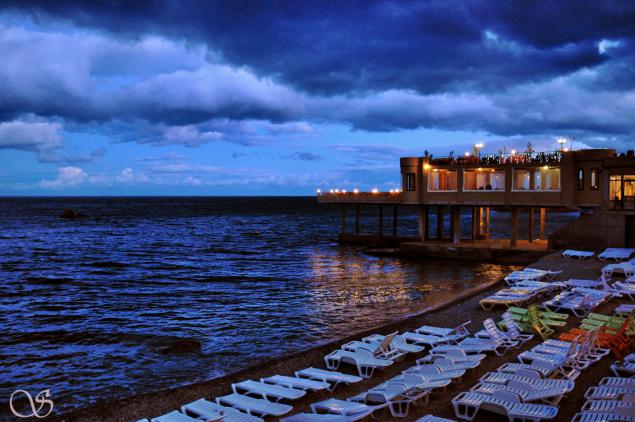 Accommodation to suit all tastes, but that's another problem with the catering. In the Bluff all either expensive or too expensive, but at the same time, it does not add to the quality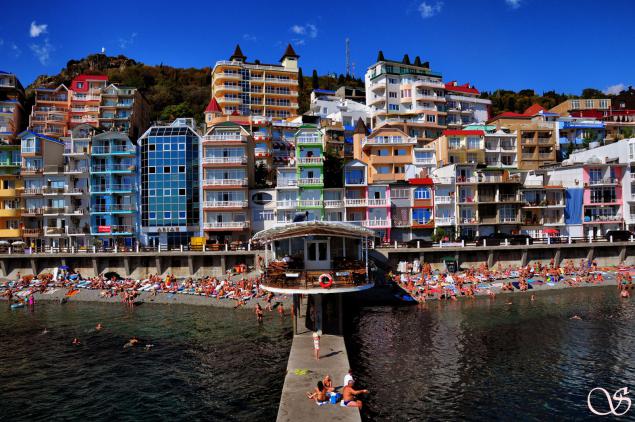 But the sea was very happy once again. Everything is clean, tidy and pleasant. You can easily snorkel and even see something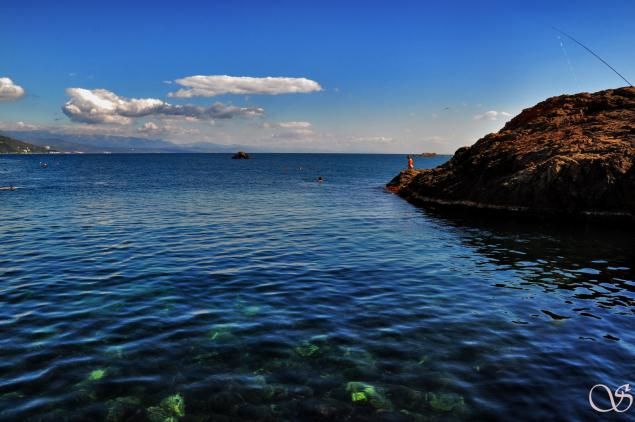 From Bluff very close you can go to Nikita Botanical Gardens, where a large area and the lush southern vegetation. The machine can be put at the top, at the main entrance. Coming in from the garden and went down, sit down on the minibus and climb back upstairs to his feet once again not to trample. Yes, the parking fee, but the fee also officially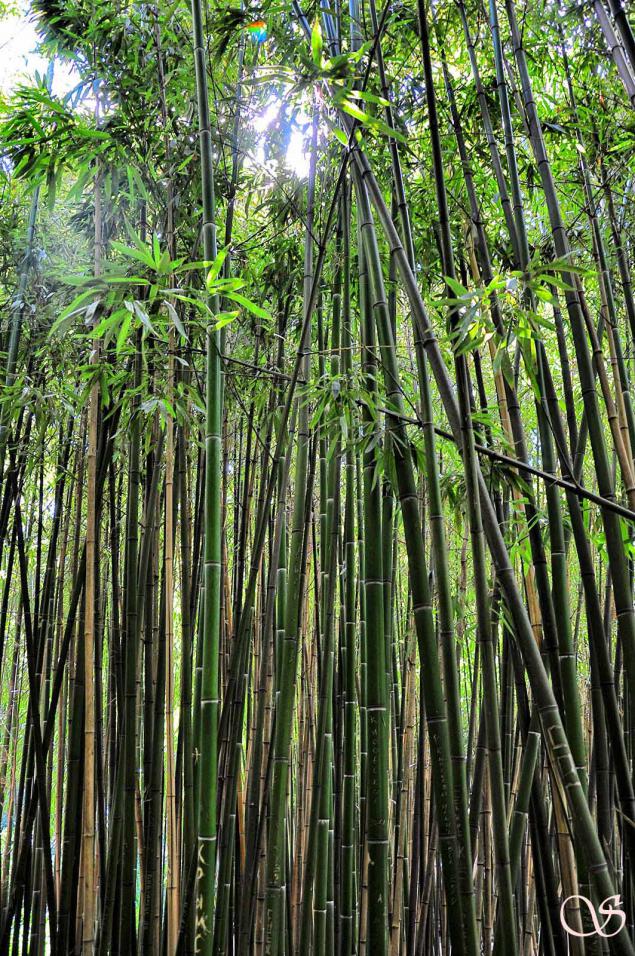 A lot Kotzov, some fish are caught here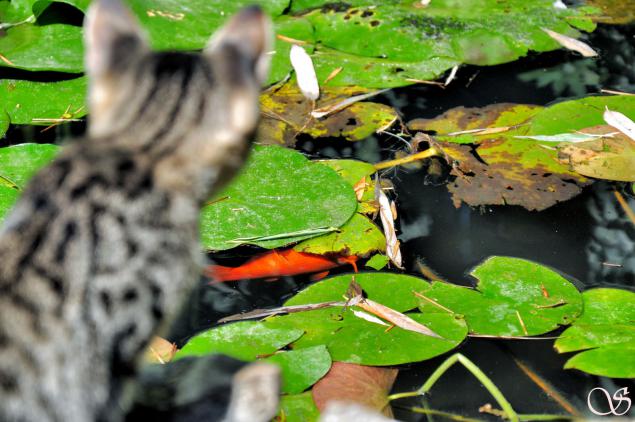 It was the turn of palaces. We started with the Massandra Palace (on the road from Cliff at Yalta). Interesting place, but the problem is that to buy a ticket you can not (as elsewhere in the Crimea), only with a guided tour. We gave up after 20 minutes, the excursion was a little less than interesting. Then walked themselves, yet here the good and the people are relatively few.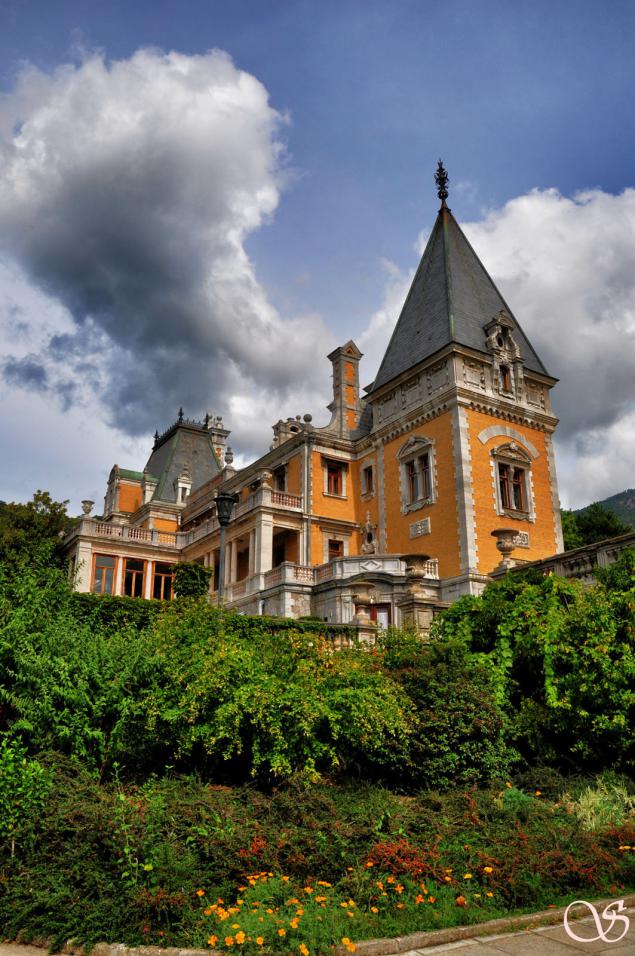 But the Livadia Palace appeared in all its tourist beauty: the crowds, the ubiquitous Tatars taking money for travel to the palace. Yes addition also was preparing for the summit, set in the courtyard scene inside and dressed couple rooms. But definitely worth a visit. In the end, we came to the conclusion that there is a sense just somewhere to book a tour of the hotel, so you will be taken / brought and no problems.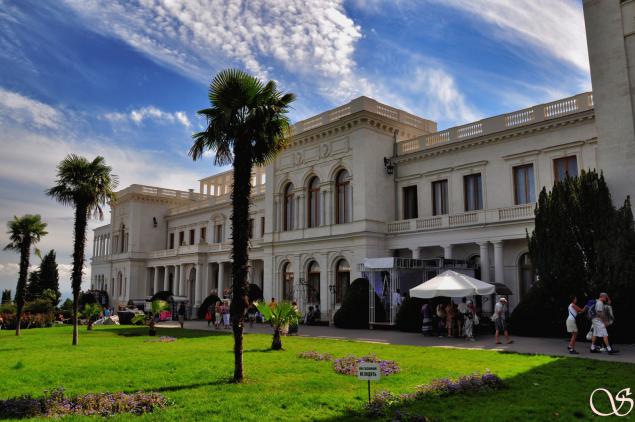 Having been in Yalta simply can not call in Swallow's Nest. After all, the symbol of the Crimea. From the parking lot will have to walk down the stairs and then go up. A lot of people and tatarvy, offer to take pictures with a bird, etc. To pull them away from the couple had to swear, but then do not pester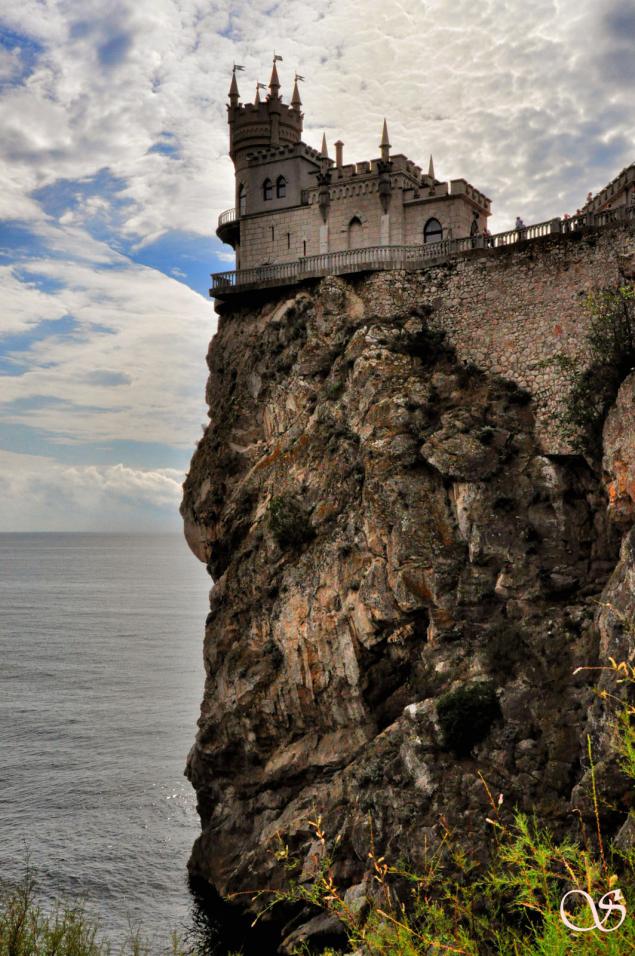 Vorontsov Palace is also a very popular place among tourists. This generally can be reached by shuttle bus to the entrance of almost (to go even lower than from car parks). We were not lucky with the weather. While we waited in the tour came running clouds and went heavy downpour. Well at least he found us some souvenir stalls, where it was possible to buy big bags under the guise of rainwear.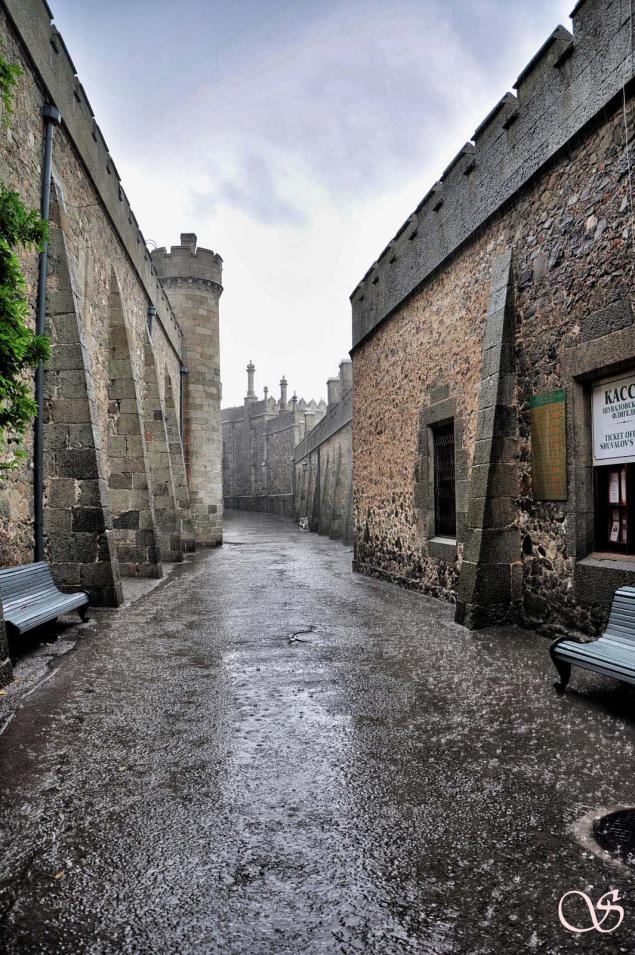 In general, we missed a little morning saw a huge cruise ship entering the port of Yalta, but still went to the palace. This was a mistake: the ship went to the same crazy German pensioners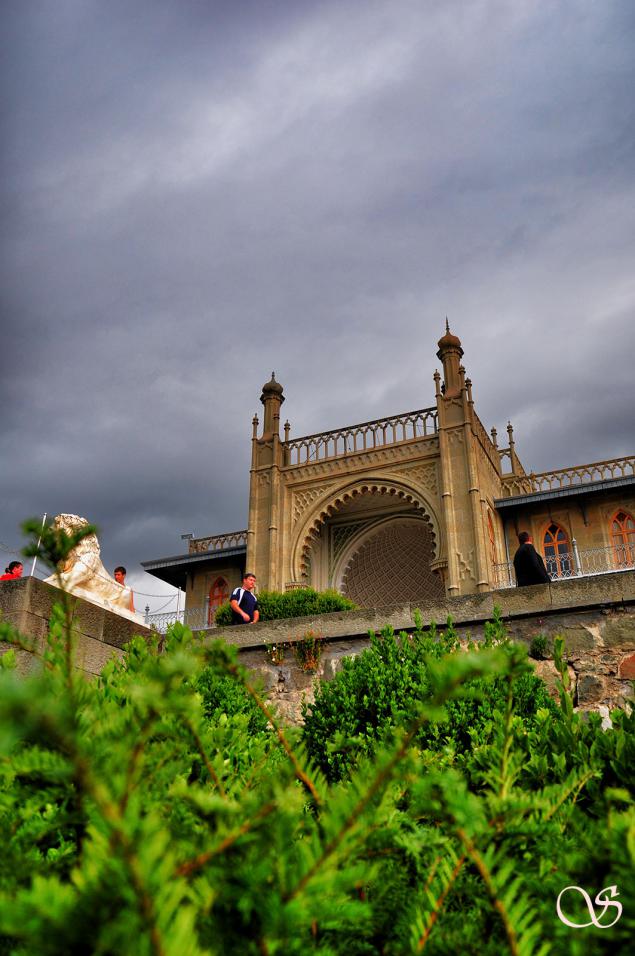 We lived in the village of Livadia, in a wonderful hotel, which stands right on the seafront and with a roof which offers a beautiful panorama of Yalta. Go to the central promenade of Yalta unhurried pace for 20 minutes, but quiet and peaceful, no crowds and your nice beach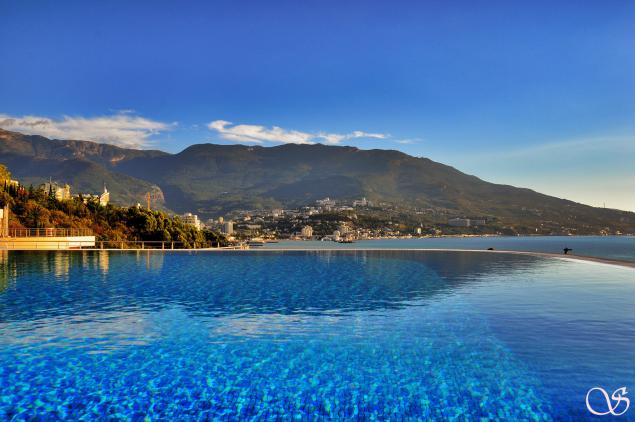 Looking down the road in the Vorontsov Palace is happening in Mishore near the cable car passing almost knocking a couple of Tatars who just jumped to his feet, offering a park, we decided to go to the Ai-Petri on the machine. And not a drop of pity, I tell you. Firstly, do to Ai-Petri absolutely nothing. Yes, a beautiful view, but in the Crimea this fully. Second, the costs are not only financial, but also time. Besides riding on cable cars, for fun it is not considered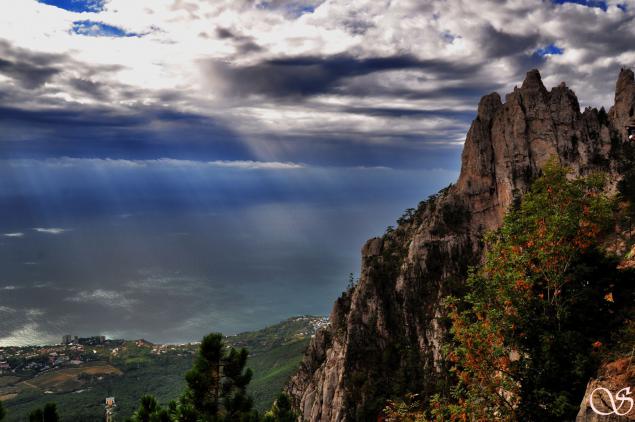 On the car ride about 25 kilometers along a steep serpentine, mostly through the forest. On the way you can stop at the waterfall. The entrance to the parking lot of Ai-Petri, again voluntarily paid, call it so. With a need to take warm clothing: in Yalta was 23 degrees, we came back at 10 degrees and eerie breeze. Well and certainly worth to be prepared for endless proposals horse riding, bird photos and the like.
We, quickly glancing prikinuv and that there is nothing more to do, went to Bakhchisarai (Ai-Petri is located just down the road from Yalta Bakhchisarai)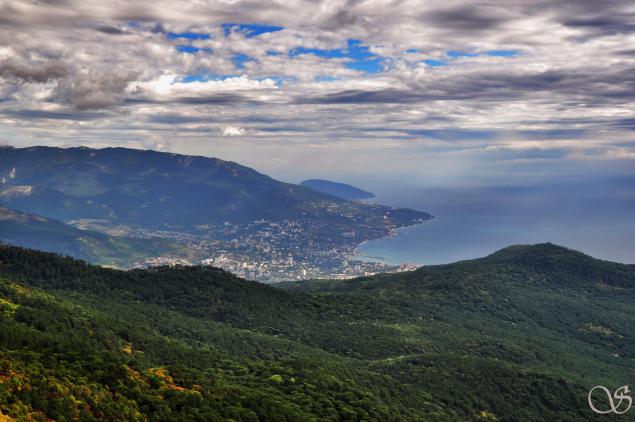 Bakhchisarai made a very positive impression. Khan's palace is very original and original. Here we got a great tour guide was really interesting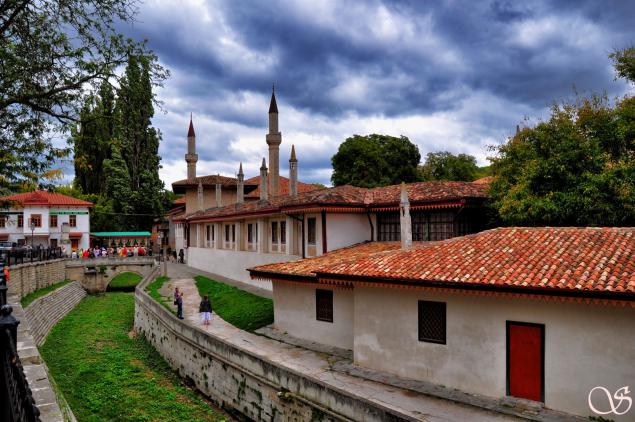 Each day, the museum staff rip fresh rose from the palace garden and put it to the famous fountain of tears, sung Pushkin. The fountain itself to photograph properly and failed due to an unimaginable number of people willing imprinted near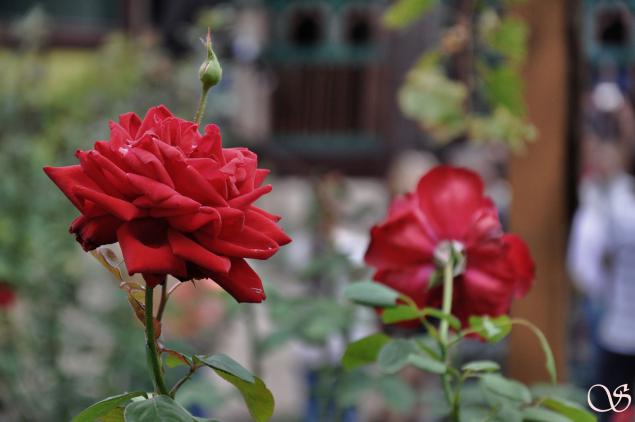 In Bakhchisarai can taste the real Tatar cuisine, and not all of Laghman, etc. Here is a huge selection chebureks skewers. If you stand back a bit from the palace, and so you can get adequate prices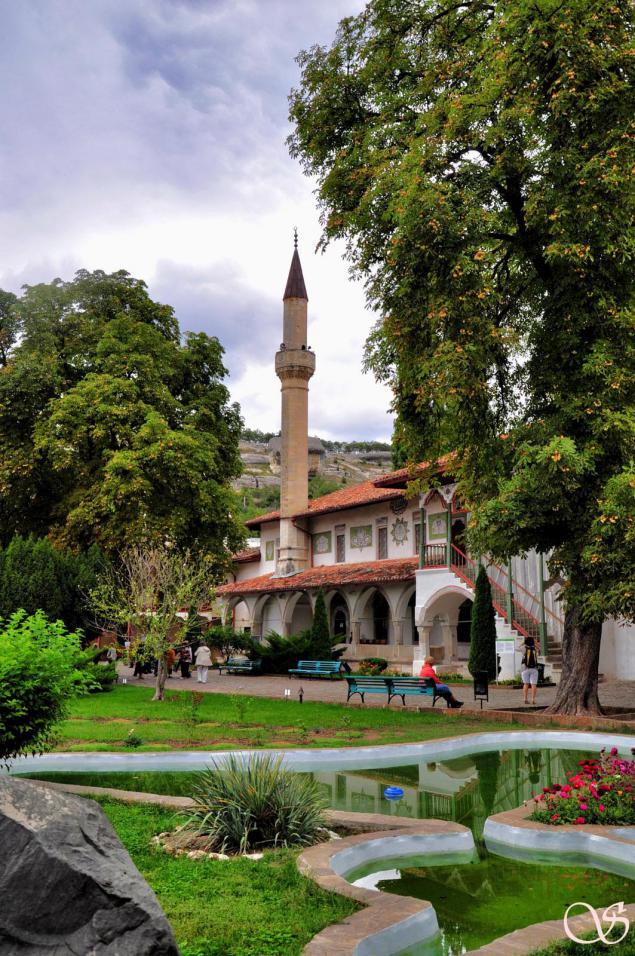 Talking about the Crimea, we can not ignore the grapes and, of course, wine. Its here really know how to do. After trying for two weeks almost all brands, I can safely recommend the wine Inkerman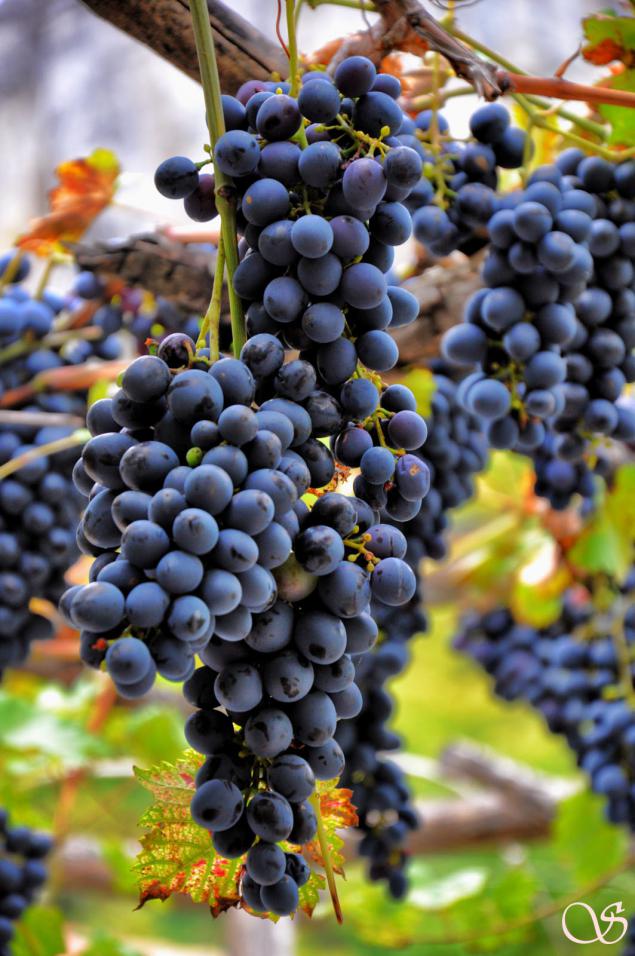 From Bakhchisarai walk from the medieval fortress town called Calais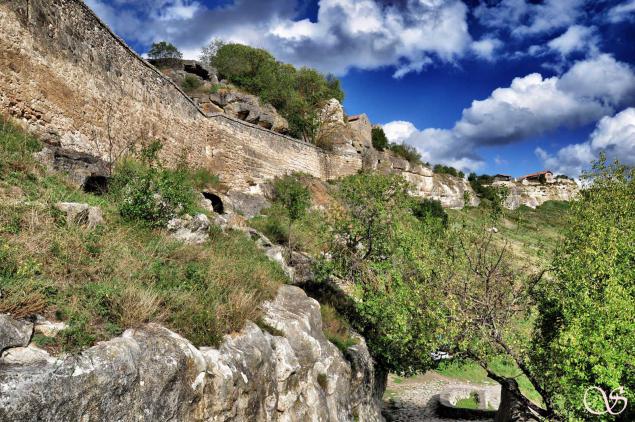 The town was founded presumably V-VI centuries, and the last inhabitants were the Karaites, finally left the city in the XIX century. Now a museum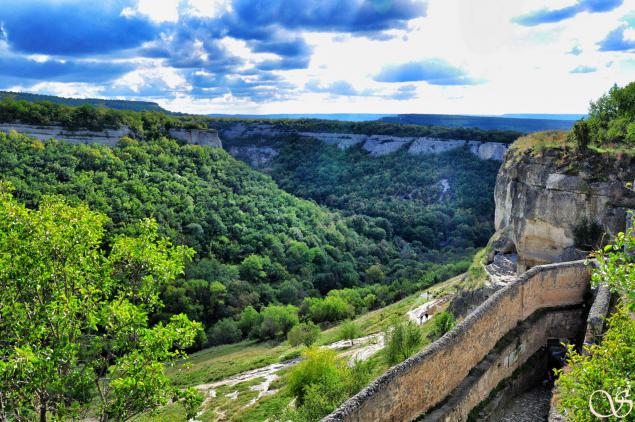 Since it is located on a high mountain, and near complete gorges - stunning views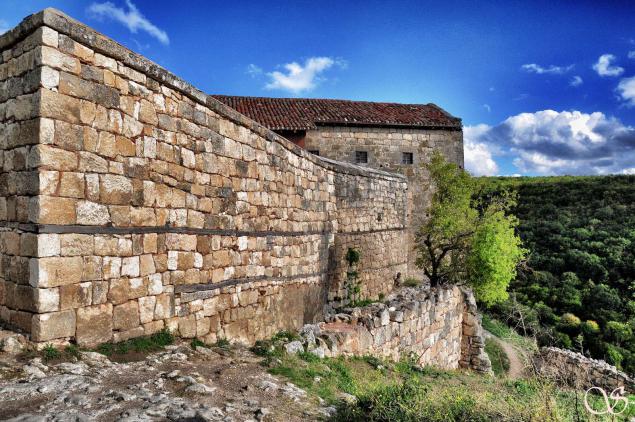 The road here takes about 1 hour of slow walking. Can be reached by specially trained UAZ offer tours throughout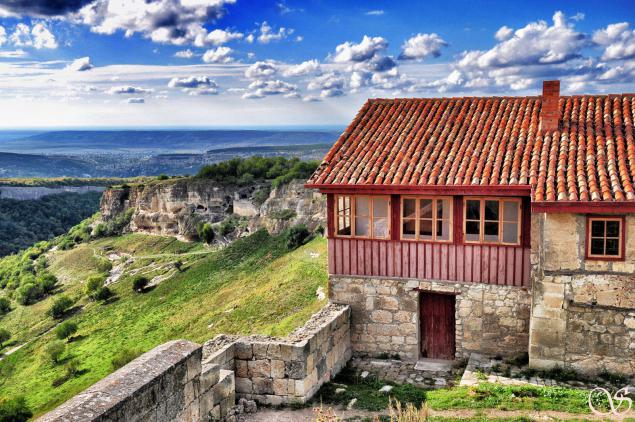 The grounds of the city is not very big, but the streets are very interesting and certainly original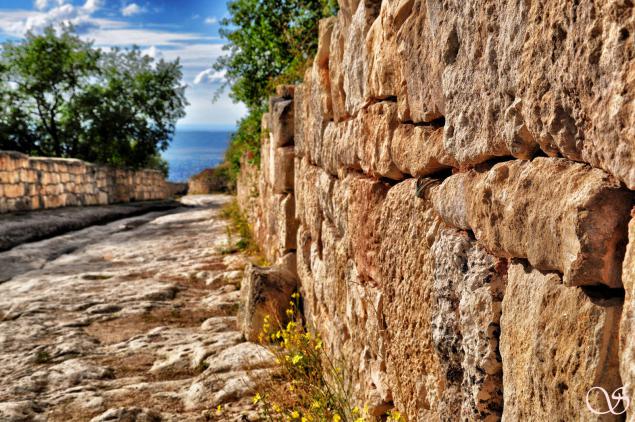 Under the disapproving glances of local residents we left Calais and then Bakhchisarai, went to the city-hero Sevastopol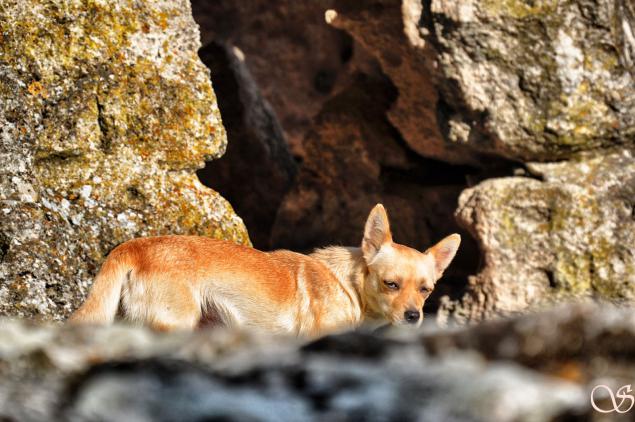 In Sevastopol, of course, need to visit the Chersonese - a policy based more ancient Greeks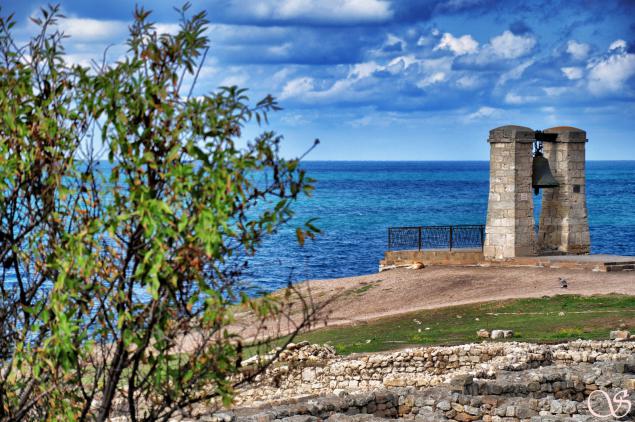 Currently, the museum complex is listed as UNESCO World Heritage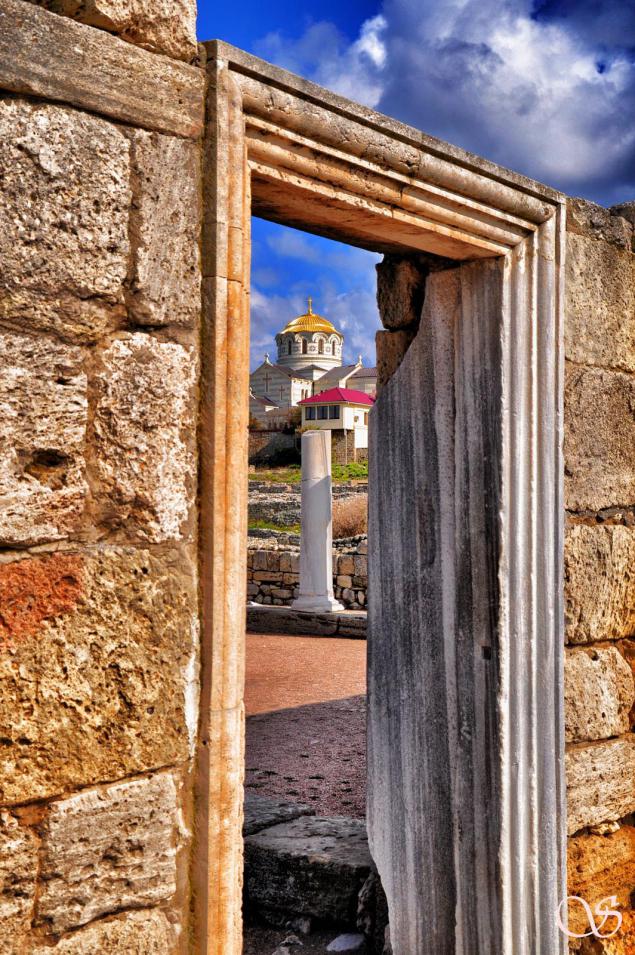 At the museum, by the way, you can always just swim beach and the sea allow this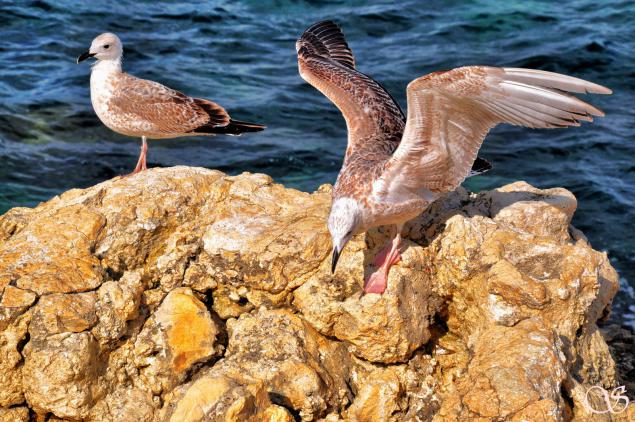 In Sevastopol, we realized that 2 days at this wonderful city is not too much, if you want to visit the same and Balaklava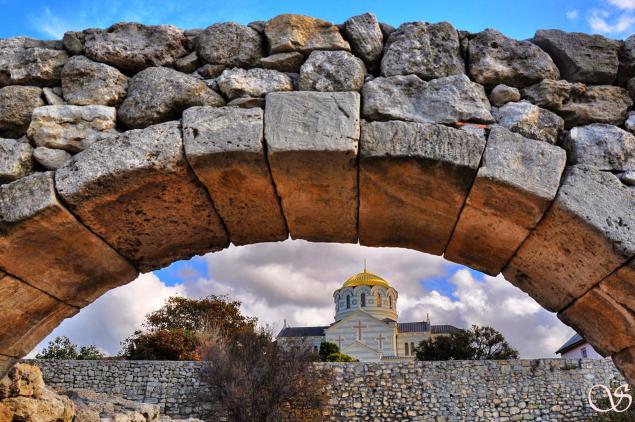 In the evening a great pleasure walking along the promenade. Sunset is very picturesque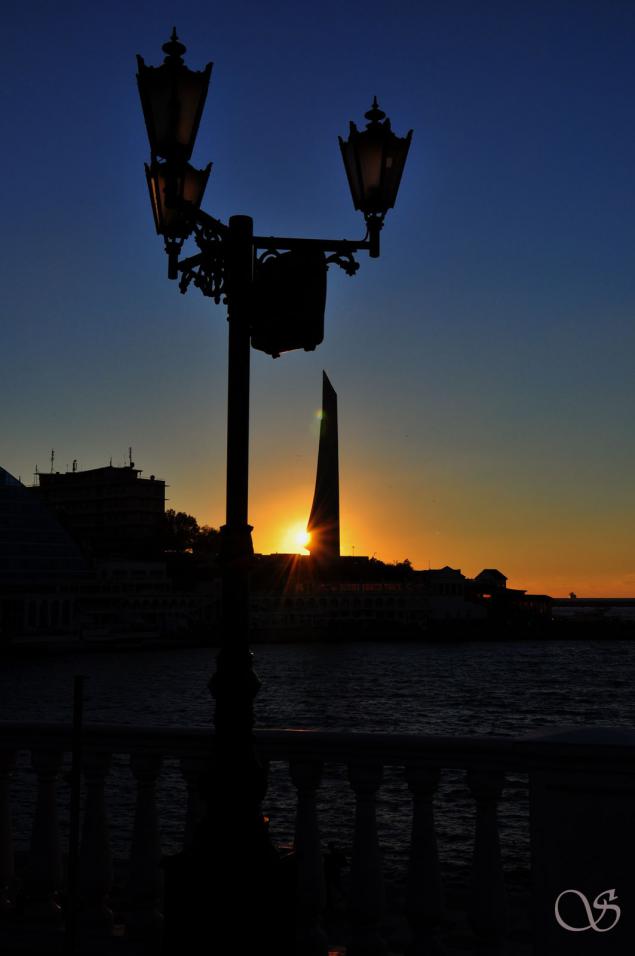 ...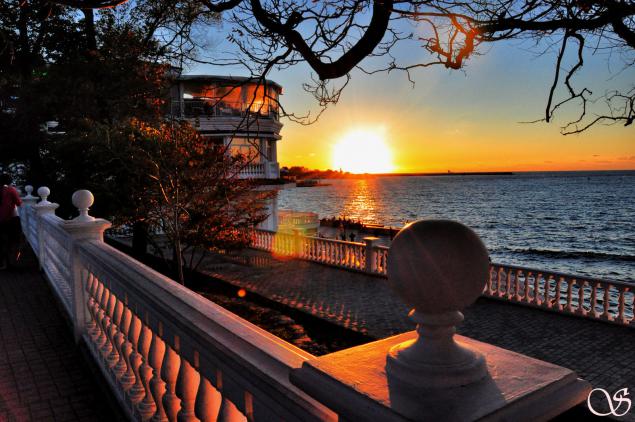 ...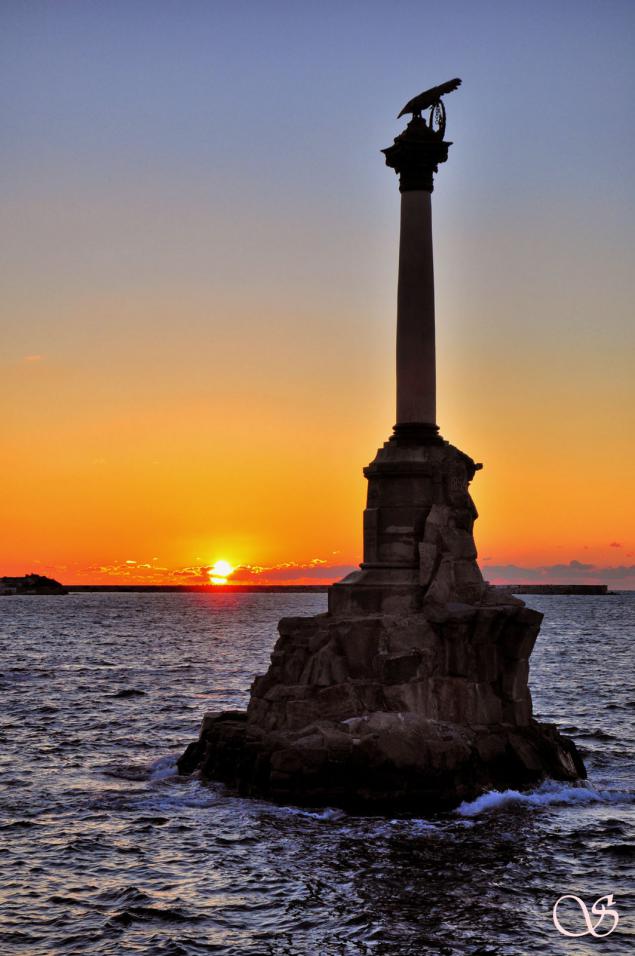 ...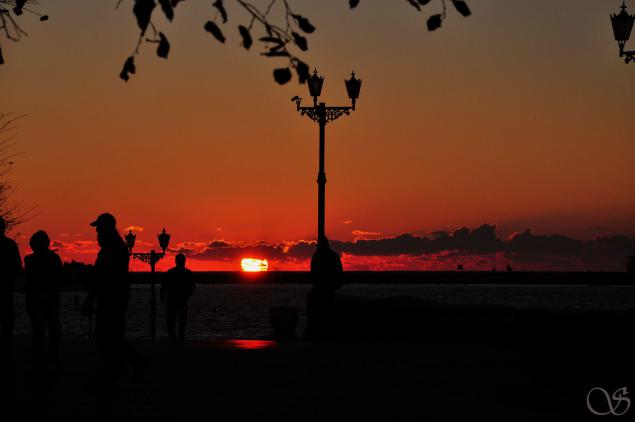 Sevastopol - Hero City. Of course, there are many monuments to heroism and courage of our soldiers. In my opinion one of the most prominent of such places - a museum of historical-memorial complex "35th bronebashennaya coastal battery." Unique museum, created entirely by private donations. Log in here are absolutely free, you just have to get a ticket in advance to the start time of the tour. If you arrive in the morning, you will have to wait up to an hour. But it's certainly worth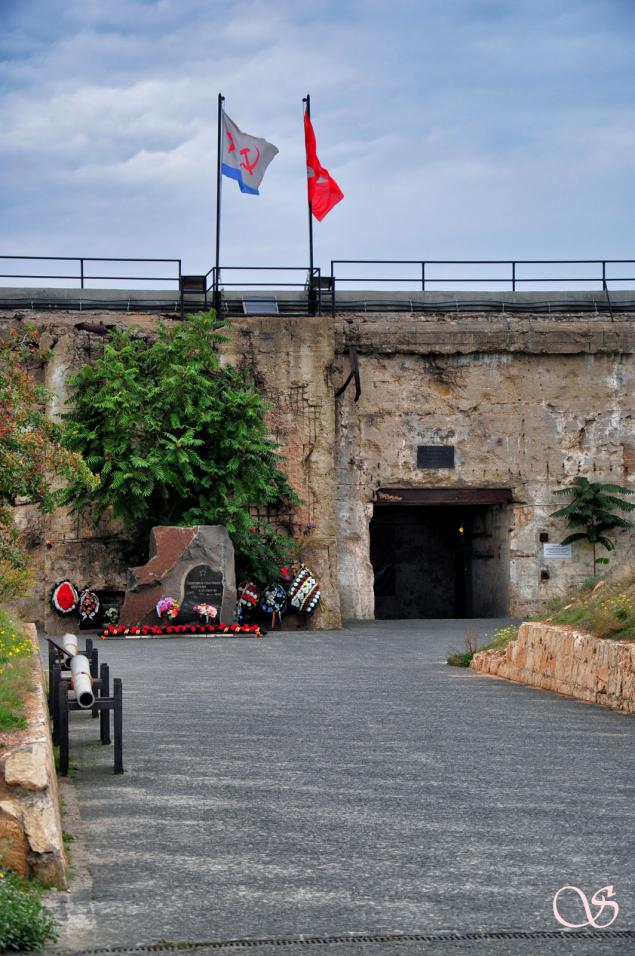 Of particular interest to us has caused a visit underground submarine base in Balaklava - the object 825, a secret military installation during the Cold War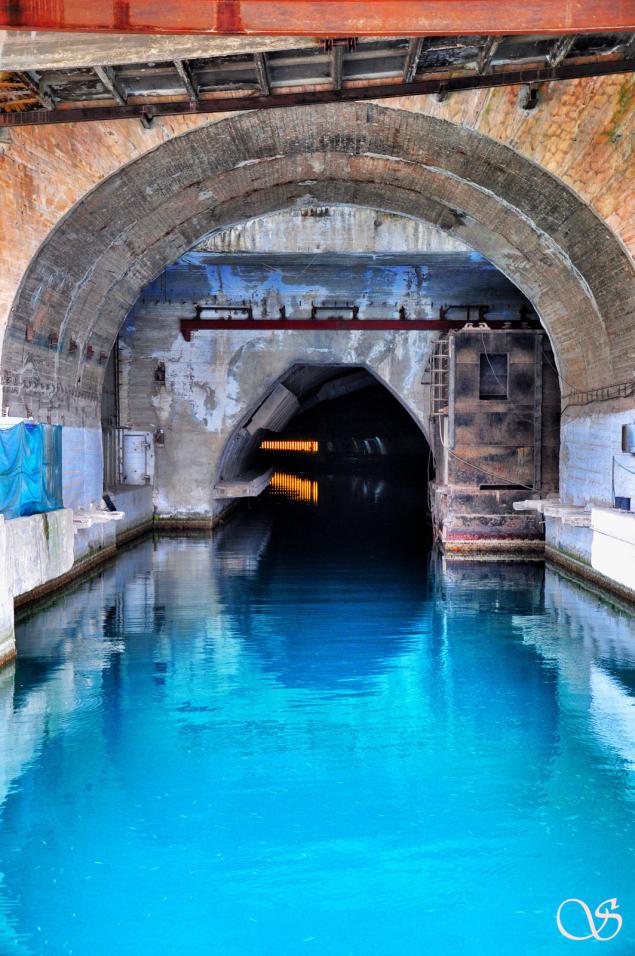 Excellent tour, with there are two routes: either by foot or by boat on the part of the channel, and then on foot. The second option is more expensive but also more interesting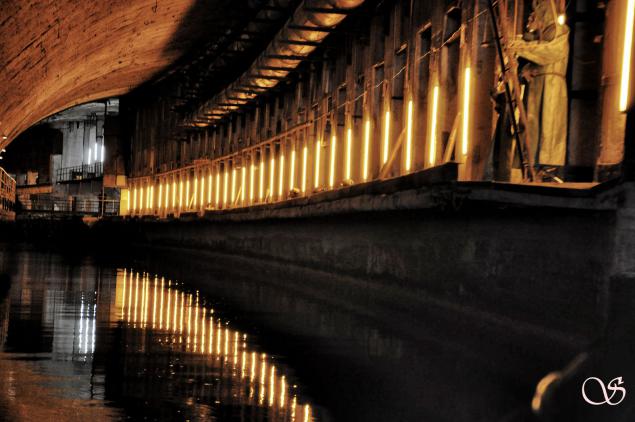 The object is a building anti-nuclear defense of the first category (protection against direct nuclear bomb capacity of 100 kt). Designed to shelter, repair and maintenance of submarines 613th and 633rd projects as well as for the storage of ammunition destined for these submarines.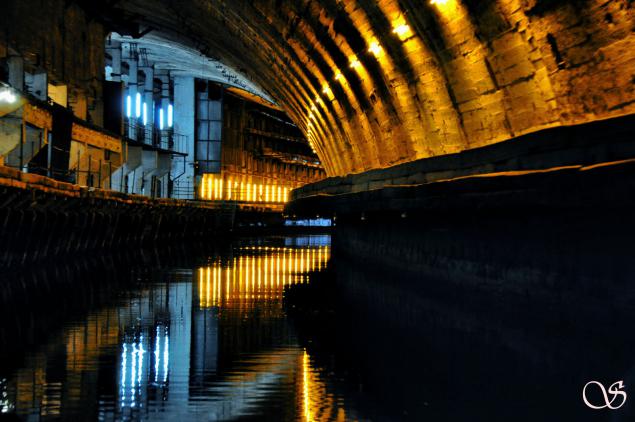 In a channel length of 602 meters can accommodate 7 submarines. The facility includes a combined underground water channel with a dry dock, repair shops, warehouses, fuel and lubricants, torpedo part.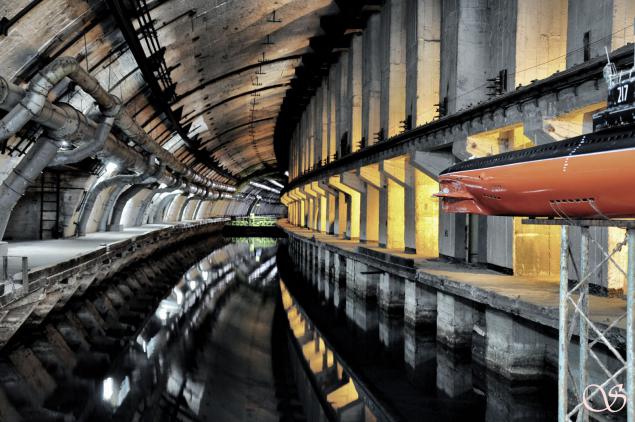 Unfortunately, such an object does not need anyone. Now boats capable to go to the channel object is not relevant. It remains to see and marvel at this miracle of engineering USSR and guess what else could build while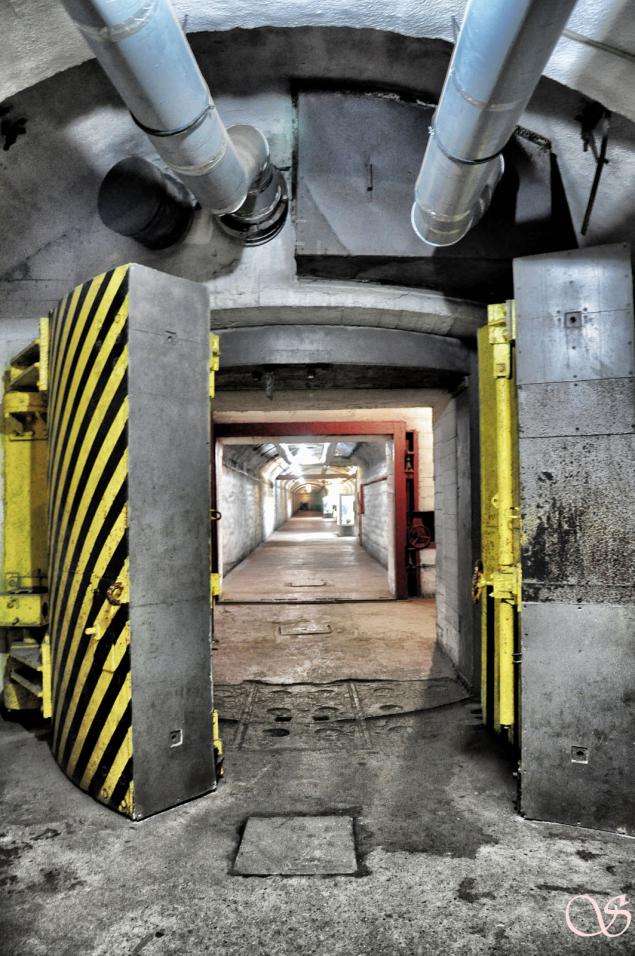 However, in Balaklava can not only come to the museum. Here's just nice to walk along the waterfront of the bay, look at the huge number of boats, boats and yachts. You can ask the price of mussels and Rapanu. And of course immediately beside them try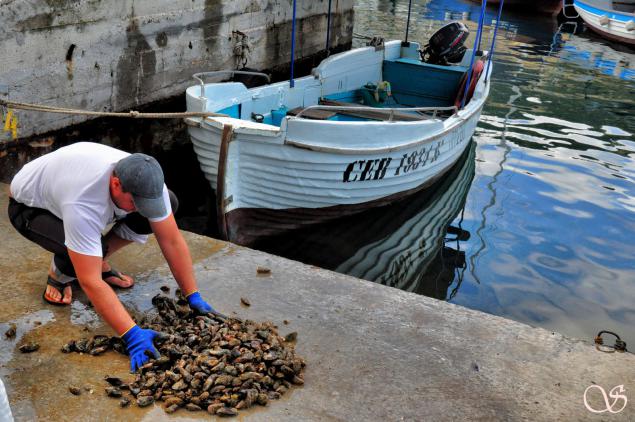 Very near to the waterfront you can climb the cliff overlooking the sea as we have, and the bay itself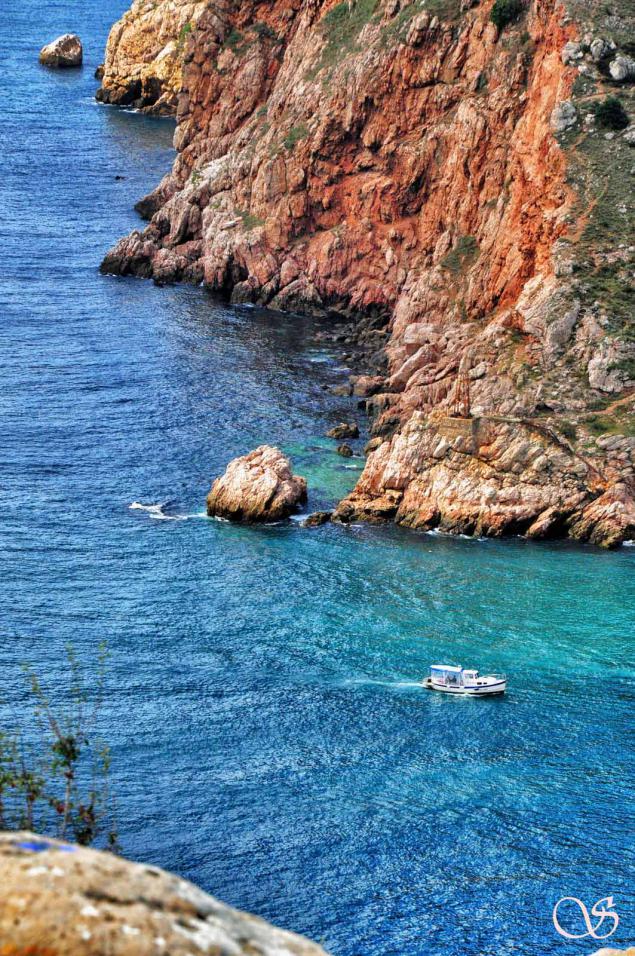 ...

Familiarity with Sevastopol and the surrounding area has been very cursory. Vskidku, so we have not visited this cape Phiolent and not gone on tasting the plant in Inkerman wines. But it is also the result, the main thing - that here I want to go back there and explore more and more extensively.
And while we have gone further in Evpatoria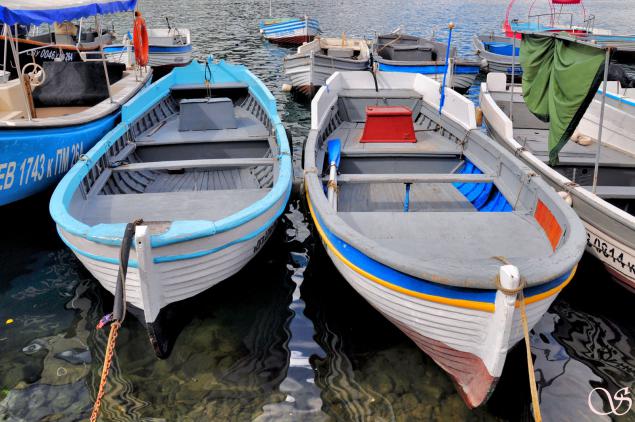 At the entrance to Yalta impossible to get past the gorgeous beach. It is huge, clean, sandy and even then a strong wind. Dream kiters. We were content simply dip a significant wave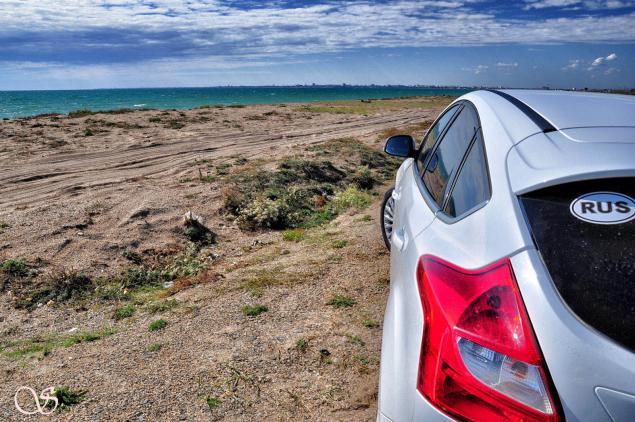 In the center of Evpatoria preserved ancient Tartar district, which are representative of the eastern cities plan to weave small crooked streets. Some of the homes in the area are more than 500 years. Roads also seems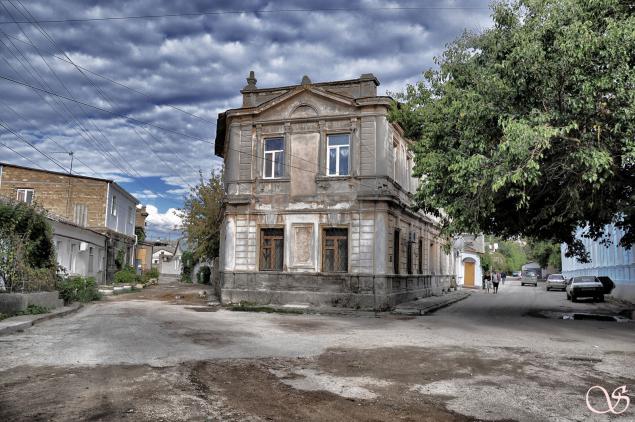 Some streets in the center yet ennobled and restored
In Evpatoria is the biggest mosque of Crimea Juma-Jami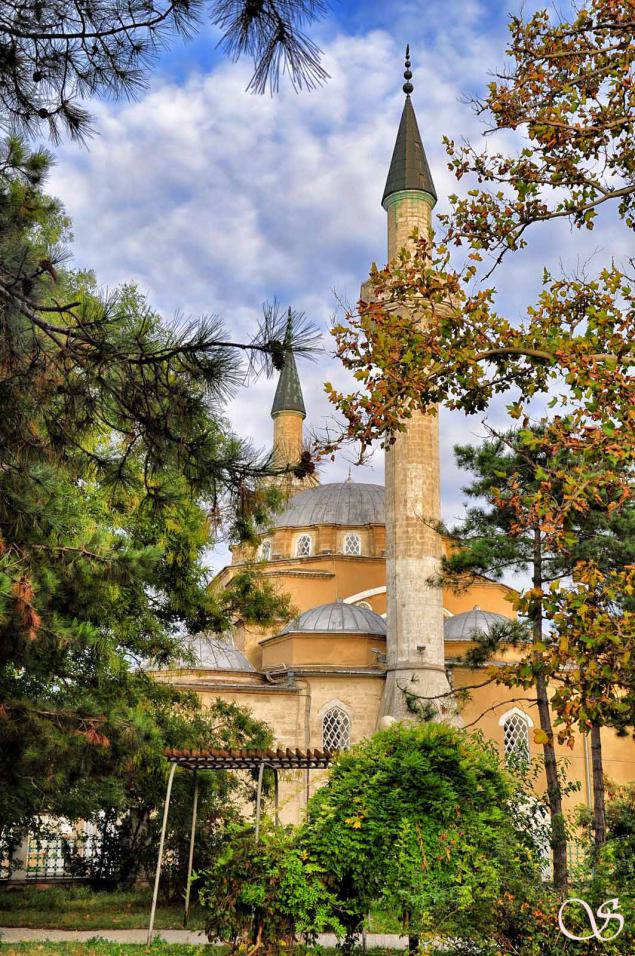 But what to do in Yalta without risk to their own mood can not - so it's late in the afternoon to go to the central waterfront. The fact that basically is Evpatoria health resort, and a great number of disabled children causes painful sensations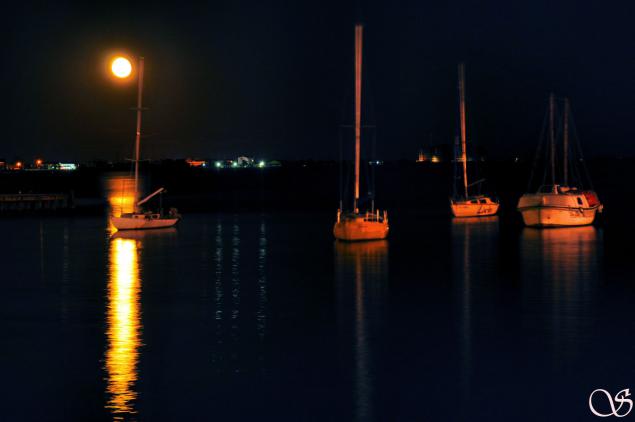 Cuisine here is excellent, Tatar. Large selection chebureks, kebabs and sweets.
On our journey Yalta in the Crimea was over and we went to Odessa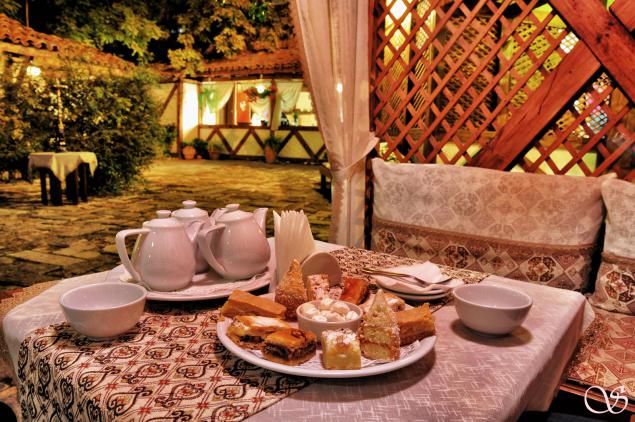 Here I must make a small correction. In Odessa, we were at this time two days and basically go through the familiar, because the weather was not the hell (and the rain was cold). Therefore, photographs, laid on, were taken by me during a trip to Odessa in May this year. Nevertheless, all that is shown here, you can easily overpower 2 days (by and large, in May and turned)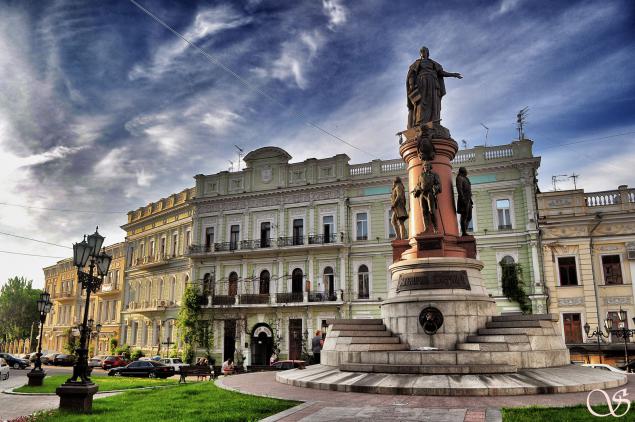 Odessa impossible colorful and distinctive city, no matter what it does not. That there are at least some courtyards with flower bed / fountain / sandbox in the center (in fact, this is included in the catacombs, it is here quarried building material for the construction of houses)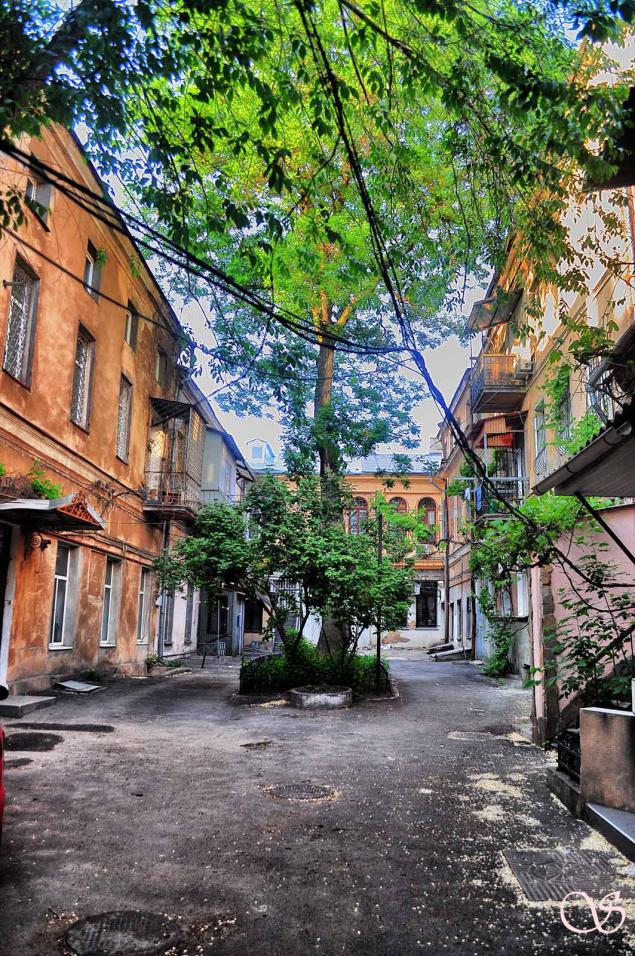 Rest in Odessa can be quite different: you can just swim and hang out, you can walk around the old streets, you can engage in gastronomic tourism (number of good restaurants here strikes), you can even go to the opera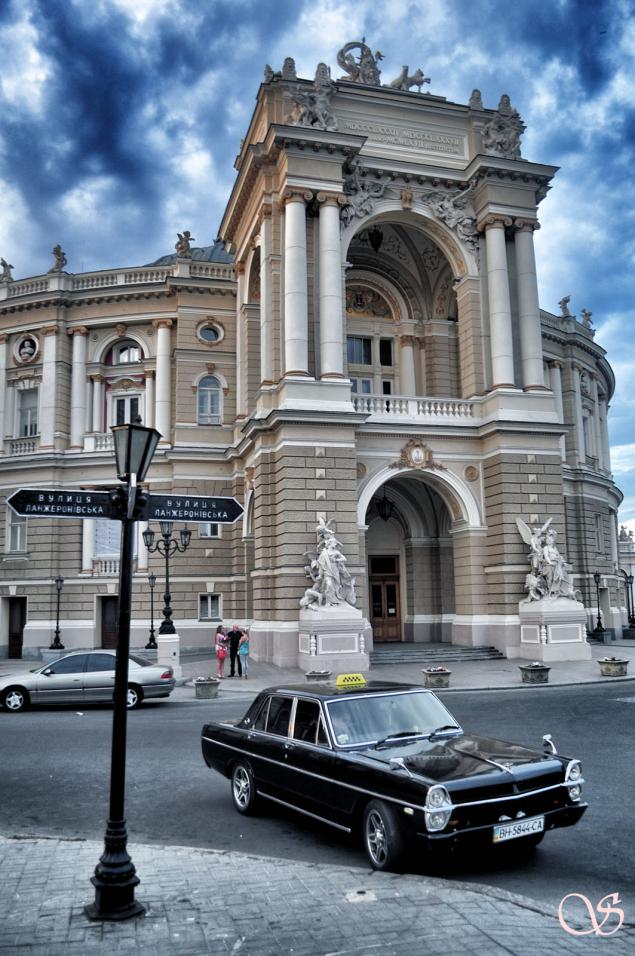 Well, of course, possible and even necessary to go to the catacombs. Here recreated life since WWII partisans
The place is fun, but! I do not advise to go there without a tour. Better right in the center pay the money, take the bus and spend some quiet time. Otherwise, you can get lost even in a prepared place for tourists. Also would not advise going on a tour of the catacombs "not for tourists." Such proposals fully, but regularly on such excursions someone forget, lose. Yes, and roam through the dark corridors that still wet fun in my opinion. As an option - you can come to the village Nerubaiske the entrance to the catacombs and wait there any tour group.
...
That's all.
Source: http: //