We offer you to make a review of the green parts of the capital of England and visit the most beautiful parks in London. Despite the abundance of cars and pedestrian flow, London surprisingly green city. There are more parks and gardens than in any other metropolis of this size.
Beautiful green areas can be found here all the time, and although most of the tourists immediately forwarded to the central Hyde Park, there are also many other places that will allow you to get some fresh air and escape from the city in the shadow of the trees. Let's leave aside the Hyde Park and learn about the 10 most beautiful places in London, parks and gardens.
Richmond Royal couple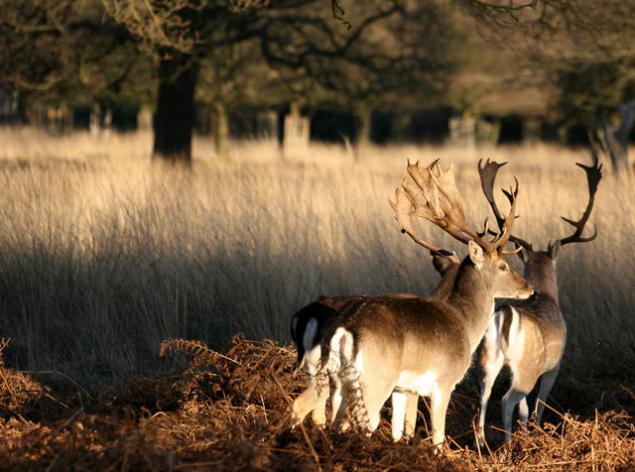 This green oasis can be found in the attractive south-west London town of Richmond and is the largest of the Royal Parks of London, covering a lot of forests, fields and ponds. There is also an area of ​​700-year-old oak forest and an organic garden. For sports fans there is a park, golf course, bike rental and the possibility of fishing. In the forested areas of the park is home to about 600 deer. In the center of the green area is Pembroke House - a mansion surrounded by exquisite gardens. Among the natural attractions of London Richmond has a place.
Hampstead Heath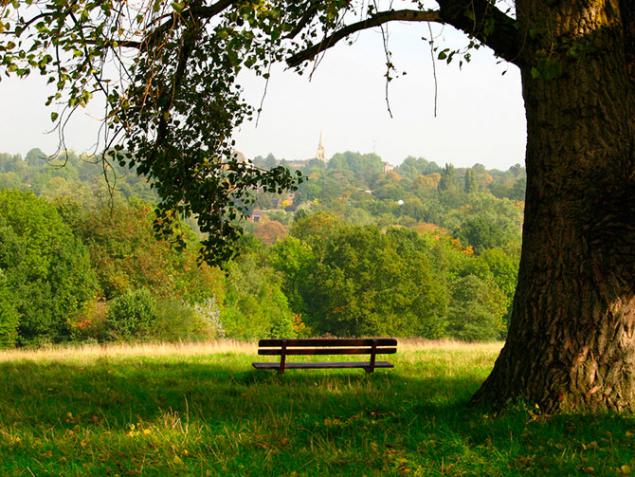 This is a very popular and beloved by Londoners area of ​​the city, located in the affluent area of ​​Hampstead. You are - a natural park with lots of beautiful scenery. There are hills, ponds, woodland and open fields. For the more active visitors have 8 treadmills, three swimming pools, golf courses and biking trails. In some areas you can see the untouched wild grass, ancient hedgerows and ancient trees.
Regents Park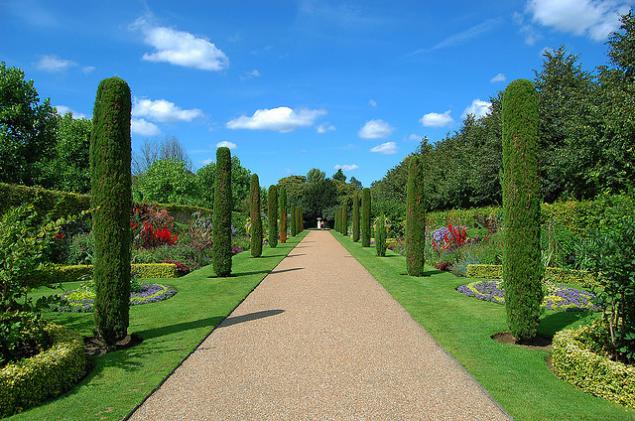 Graceful green corner in the heart of London, a favorite of both local residents and numerous tourists. You should definitely include this place in the list of attractions to explore. Regent is renowned for its rose gardens. The park is also one of the biggest sporting areas of London. There are several lakes where people go boating and riding on water bikes, there's even a separate lake for children. The park is famous for a large number of tennis courts. One of the main attractions of the park - London Zoo ZSL, is home to 650 animals. Here is where to walk, eat and relax, and on the large hill offers beautiful views of London.
Regional Park Lee Valley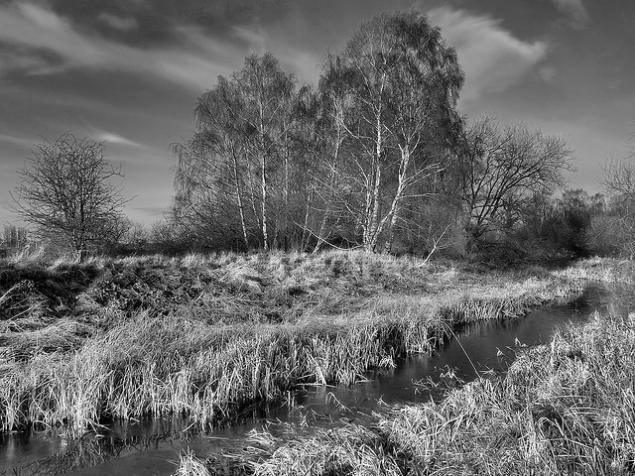 This huge park area should be along the Li River up to the Thames. The park is famous among lovers of water sports such as rafting, fishing, kayaking. Also here are going nature lovers, bird watching, arrange camping, ride on horseback. In this park London has many examples of very beautiful architecture, including the remains of the house of Middleton and the Augustinian Abbey Waltham. Here also is the oldest mill UK.
Ham House Gardens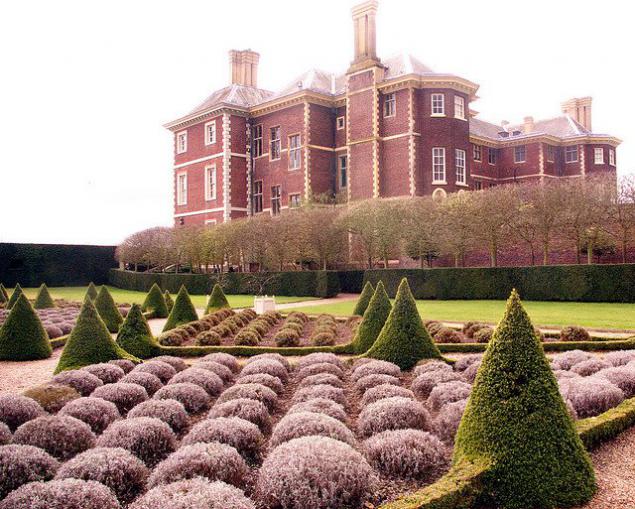 Ham House is situated in an idyllic location on the River Thames in southwest London. The house itself was built in 1610 and is now owned by the National Trust. The gardens have been restored and brought to a state in 1600. It is better to come to unity with nature in bright sunny days when you can enjoy the cherry orchard and south facing terrace with magnificent wide lawns.
Kensington Palace Gardens (Queen's Park)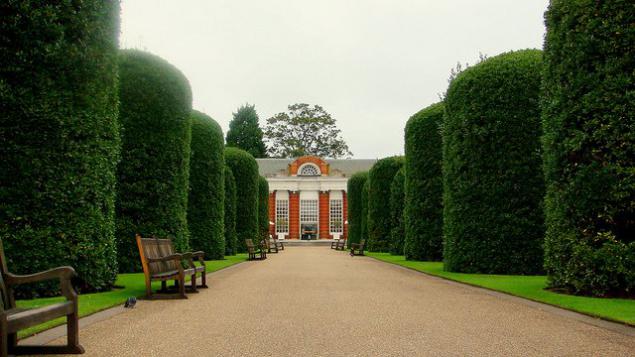 Graceful Gardens Kensington prostrated around the palace, the royal residence in Kensington and Chelsea. Built in 1689, the palace was the home of Princess Diana as well as the birthplace of Queen Victoria. Once these gardens are privately owned, but is now open to tourists and travelers.
Royal Botanic Gardens Kew Gardens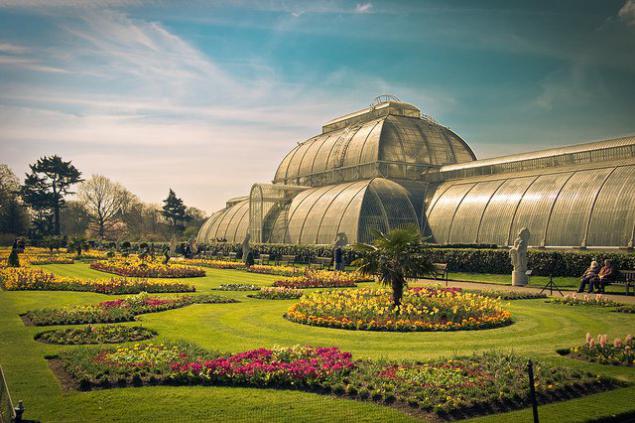 Kew Gardens is 121 hectares of beautiful gardens and botanical greenhouses in the south-west London, between Richmond and Kew. Gardens are not just for tourists, but also for research, as well as as a source for other parks in England. This whole area is under UNESCO protection.
Saint James Park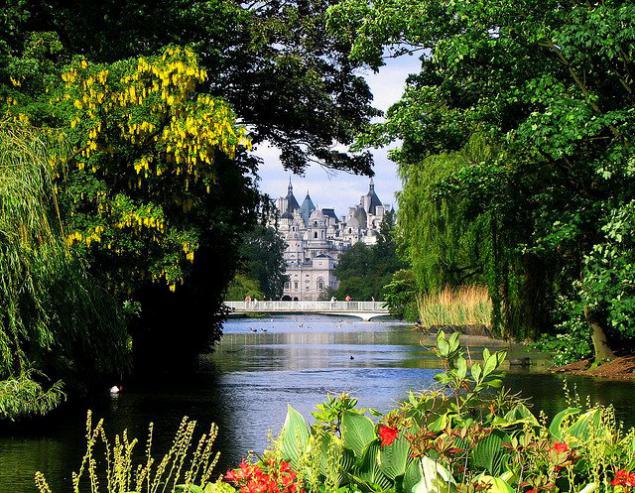 This small royal park is located close to the center of London. It is bordered by Alley - red road leading to Buckingham Palace and is a ceremonial route of the Queen. In the center of the park is a lake with lots of waterfowl. Every day at 14:30 there is a ceremony of feeding pelicans settled.
Gardens Hampton Court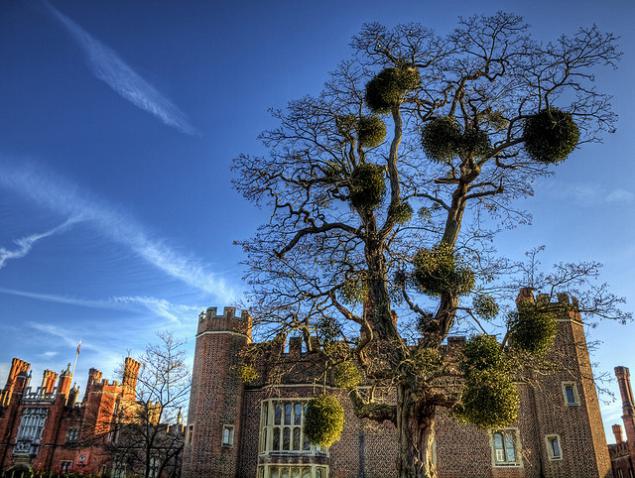 It was a favorite place of Henry VIII, located in Richmond-upon-Thames, in Greater London. This place is known as one of the most beautiful gardens in the world. Here you can admire the ancient architecture, saved to naschih times and carefully protected. On a sunny day you can order a boat from Westminster, which takes you along the banks of the Thames to these amazing gardens.
Japanese Garden in Holland Park Kyoto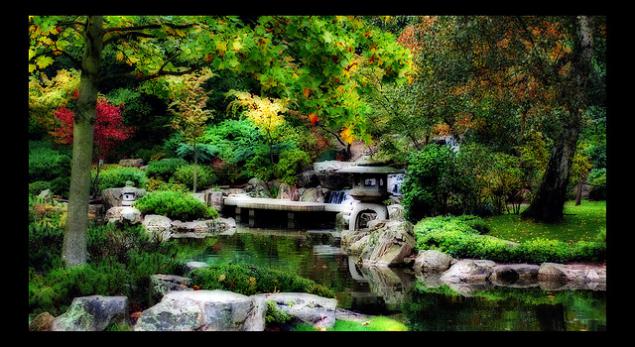 Holland Park - a popular area and a public park in West Central London. It has a Japanese garden in Kyoto, in honor of Japanese culture specialists from Japan. In addition to the rare Asian plant here you can also admire the Japanese carp ponds, gardens, flower beds and stones.
Among the parks of London can be listed as green areas such as Battersea, Greenwich Park, Clapham, medieval gardens Elthem in Art Deco style, and many other beautiful places.