It has been 60 years since the great catastrophe occurred in England.
December 5, 1952 the great London smog enveloped and lifted only after 4 days.
Injured more than 100 thousand people, 12 thousand were killed.
American magazine photographer managed to capture the atmosphere.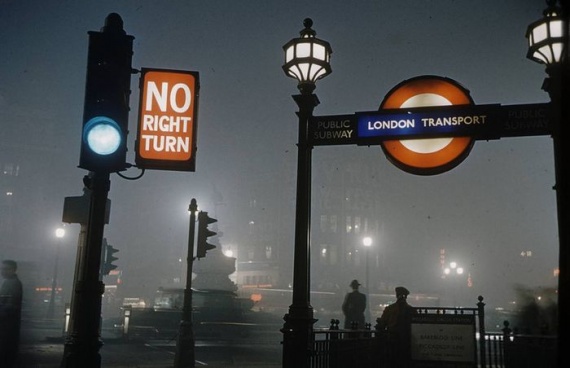 At the beginning of December 1952 cold fog descended on London. The cold citizens was used for heating coal in a larger amount than usual. At about the same time, the process of replacing the municipal electric (trams), buses with diesel engines. Locked heavier layer of cold air, the products of combustion in the air in a few days reached the extreme concentration.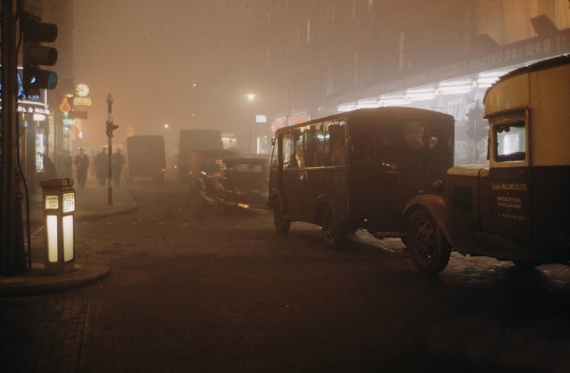 The fog was so thick that prevented the movement of vehicles. Concerts were canceled, terminated a demonstration of movies as easily able to penetrate inside the premises. Spectators sometimes simply did not see the stage or the screen due to the dense veil. By Friday evening, the fog thickened so that the limit of visibility reduced to five meters. Some townspeople came out of the house, could not find his way back; bewildered impenetrable smog, they could go, just holding on to the walls of nearby houses.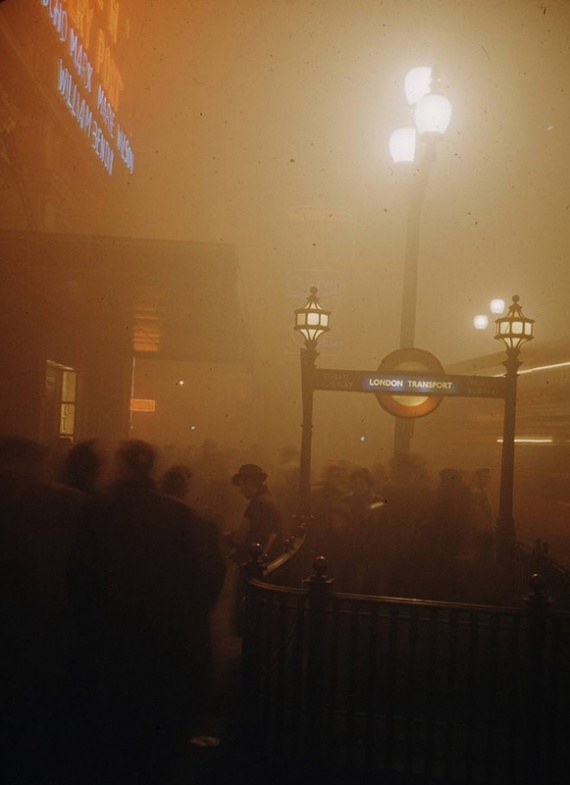 Many people wore special masks of gauze and some covered their faces with scarves or handkerchiefs usual, but neither one nor the other did not help - could not breathe:
At first, the reaction of the citizens was calm, since the London fog is not uncommon. In the following weeks, however, the statistics compiled by the health services of the city, revealed the deadly nature of the disaster - the number of deaths among infants, the elderly and those suffering from respiratory diseases has reached four thousand people. More about eight thousand people died in the following weeks and months.