Can a utilitarian enterprise to be beautiful? A plant for waste disposal?
Throughout his life, Austrian architect Hundertwasser break stereotypes. And he left behind not only a wonderful home,
but cheerful, totally unconventional industries. As this incinerator Maishima in Osaka.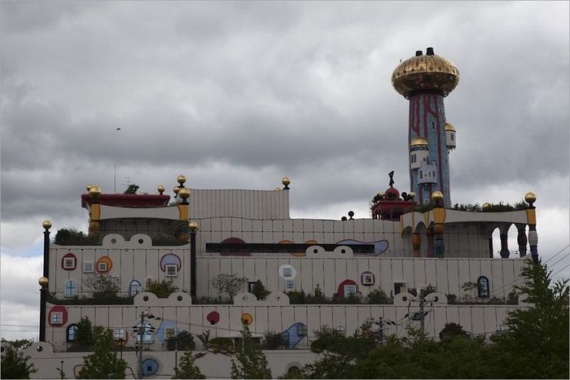 From a distance, amid gray parallelepipeds enterprises industrial zone, primitive fence of the bridge, the plant seems to be a stranger, an amusement park, accidentally caught in the zone functionality.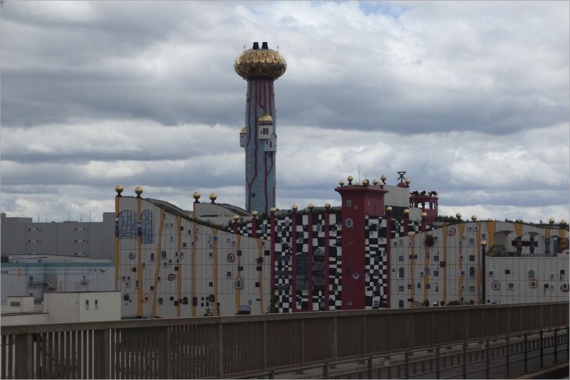 Across the street - another plant. On it burn sewage sludge. Toy huge child forgotten in the industrial zone.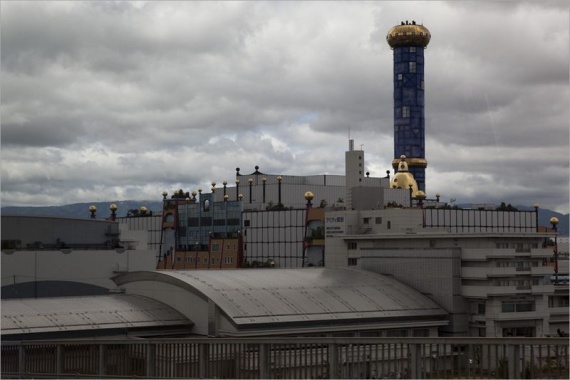 You never thought about what happens to waste water sewerage? They fall to the treatment plant, where the purified water is returned to the industrial use. It remains yl or "sludge". We dispose of the sediment in vast areas of the maps that cheap, but ... released into the atmosphere gases from rotting, and besides, the "product" contains a bouquet of hazardous substances, including heavy metals. In industrialized countries, has long passed for incineration of sludge. The energy released in the process is used for the issuance of heat and electricity to the city network. Powerful multi-stage gas cleaning system suppresses harmful emissions. Note the absence of smoke over the blue pipe with decorative gilded domes. A plant running at full capacity! Emissions of course there is - but mostly carbon dioxide and water vapor. In terms of emissions of burning hundreds of times "cleaner" than the dumping of the sediment at the site, no matter how amazing it sounds. A picture on the cover - a plant for incineration of household waste, ordinary waste, also functioning at full capacity. And the same benefits as before disposal at the landfill. Such plants around the world - in 2500! And build new ones. Some are decorated with nice architectural solutions. And there are isolated instances of which can be attributed to the masterpieces of industrial architecture.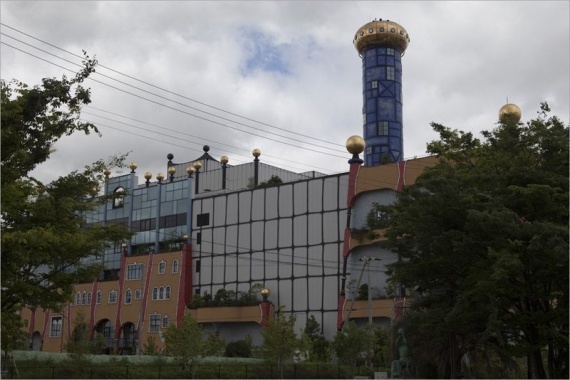 Two plants form a single complex, also perform social functions. There is a rehabilitation center for the disabled.