One blogger has visited the city of Washington and talked a little bit about it, and about the inhabitants of patriotism.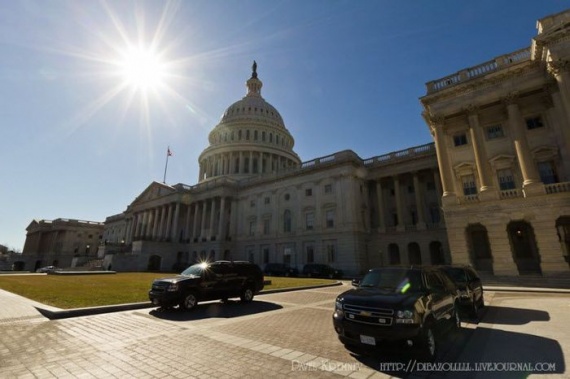 Not all of the capital of the same. There are those, like Rome or Stockholm, where officials once lost for places, crowds of tourists and the general informal atmosphere. There are those, like Moscow, where many officials, but so far the number of committees, ministries and the Popular Front still not enough to take the whole city. And there are the capital, where the sense of the city - officials. And by the way, I am not against the last version! Since so many public figures - build their own city! In Russia, that have not been reached, and the United States long ago did it. It is time to finally tell you about one of the most unusual cities in America - Washington.
Taking a walk in just three days earlier by a covered snowy elements of New York, I could not have imagined that I was in Washington to meet a real spring. Leaving a warm coat with cap and gloves in the hostel, I went to explore the capital, which the night before surprised white buildings and downright cosmic expanse.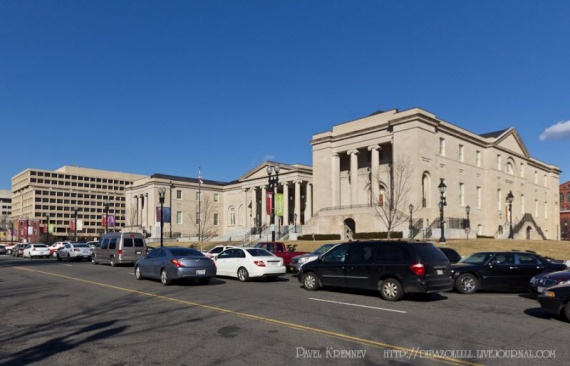 The evening I was not deceived: Washington was indeed very clean, very well kept, very white and ... very similar. Usually focusing in cities quite well, here I am confused mercilessly, despite the convenient layout of the streets: from east to west - the size, from south to north - the letter (when, for example, make an appointment, you can say "at the crossroads of the 3rd and K »). A sort of chess.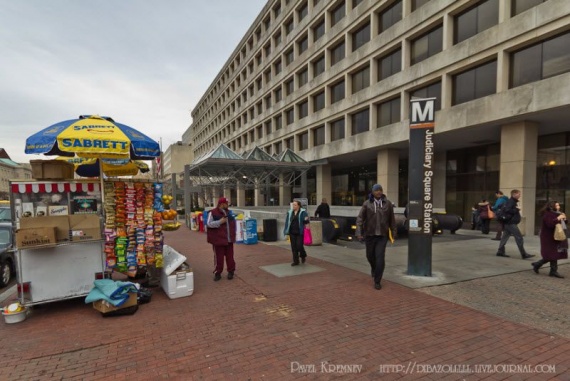 What's really interesting in Washington and why you need to go here - it is a museum! They are free in the vast majority (heritage of the nation) and are of great interest. Alas, I had only two incomplete days, so I decided to limit ourselves to only one of them - the National Archives of the United States. That he is in the photo.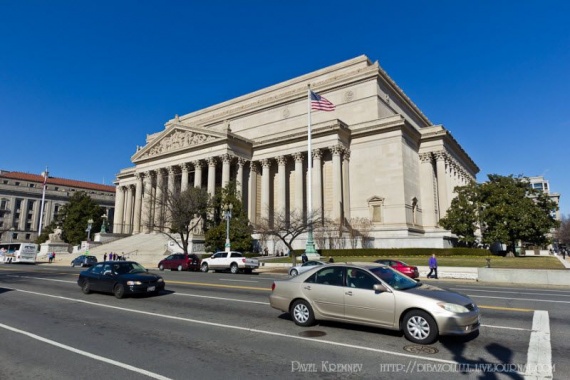 The National Archives relics of the country: the original US Constitution, Declaration of Independence and Bill of Rights. More here is legendary Magna Carta. But it is - take a look and say, "cool", but the fact that really was interesting - photos of presidents in childhood and their families, and an interactive room where every American can dig in the documents and try to reconstruct the history of his family since the relocation of ancestors in the US .