Weather Observatory on Mount Washington is the highest point in New England (New England). This New Hampshire (New Hampshire),
which set the record for the highest wind speed at the surface, 231 miles / hour (372 km / h), 12 April 1934.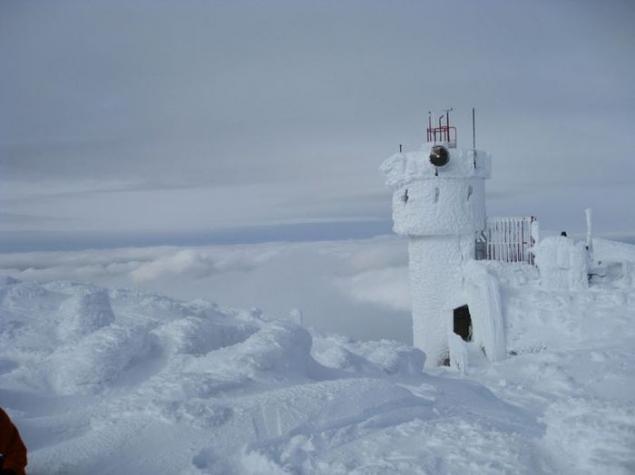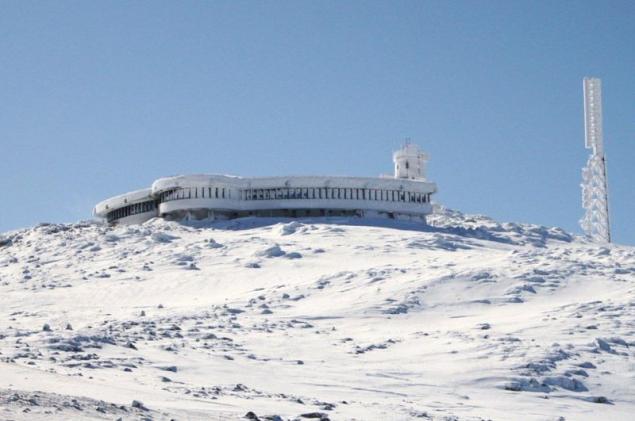 Mount Washington - the highest mountain in the northeastern region of the US a height of 1917 meters. Gora is known for changeable weather is dangerous and holds the record for the highest wind speed. Before the arrival of European settlers mountain was known as Agiokochuk (Agiocochook, translated from an Indian - "House of the Great Spirit»)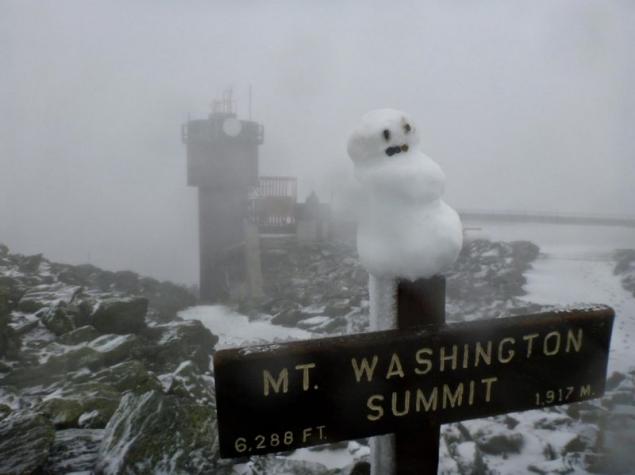 Gore enters the Presidential Range of the White Mountains in Coos County in New Hampshire. It is the third highest point of the east coast of the United States (after Mount Mitchell, North Carolina - 2037 meters, and the mountains Clingmans Dome, Tennessee - 2025 meters), and the highest mountain on the east coast of the United States relative height.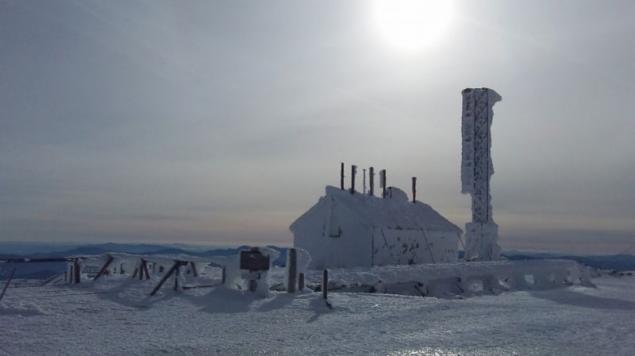 While almost all of the mountain is located in the National Forest, White Mountains (Eng. White Mountain National Forest), an area of ​​59 acres (0, 24 square kilometers), which includes, in particular, the summit of the mountain is considered to Park Mount Washington (Eng. Mount Washington State Park).