Currently, marijuana is legalized only in the state of California, where its use is permitted for medical purposes. The first to legalize cannabis in the United States approved in the states of Washington and Colorado. In Massachusetts, voted in favor of the use of marijuana for medical purposes.
A small photo report here.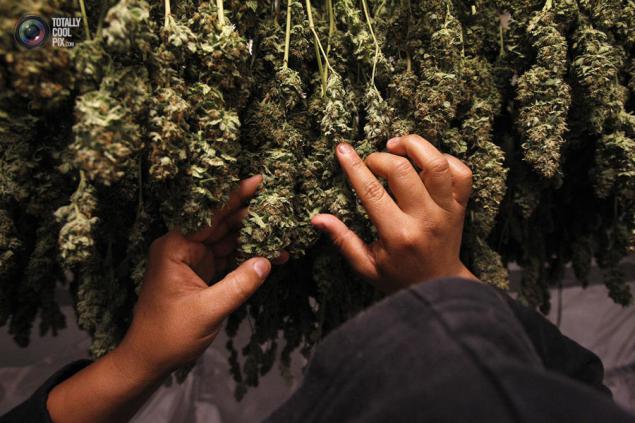 Member of the Union Taylor demonstrates the medical marijuana during the visit of the media in Venice Beach Care Center, a medical marijuana dispensary in Los Angeles, California.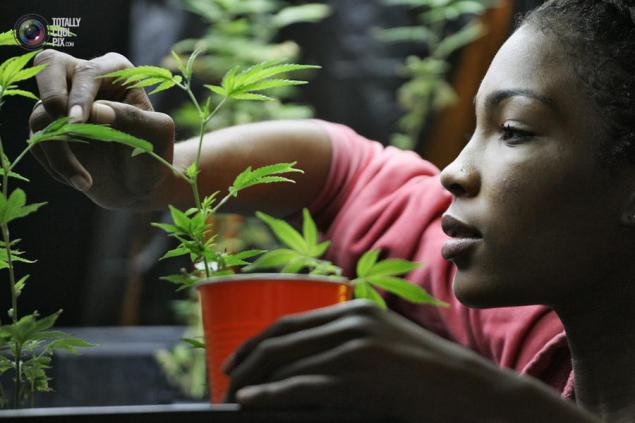 Medical marijuana is dried in the Los Angeles area.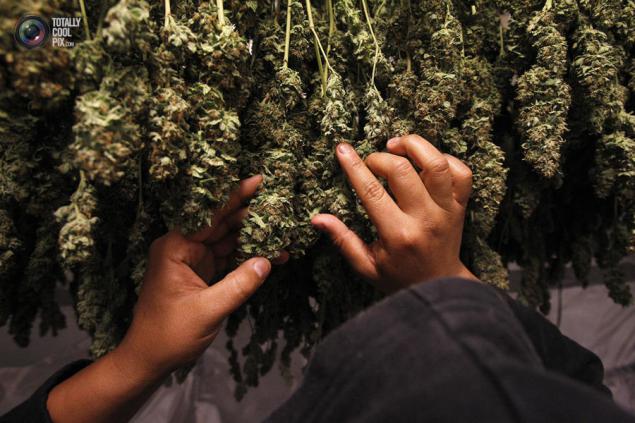 A sign advertising a medical marijuana dispensary on Venice Beach in Los Angeles.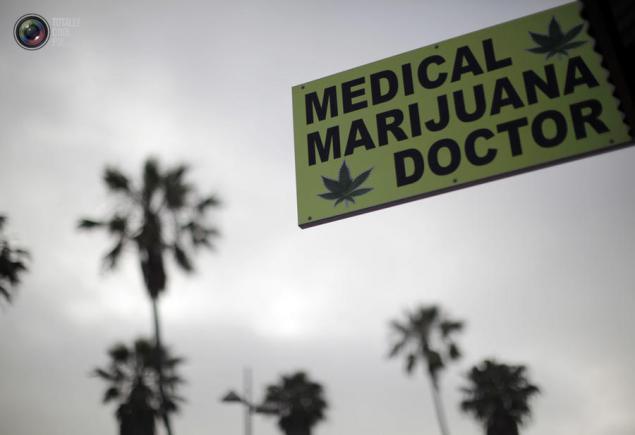 Woman sells fridge magnets around marihuanovogo medical dispensary on Venice Beach in Los Angeles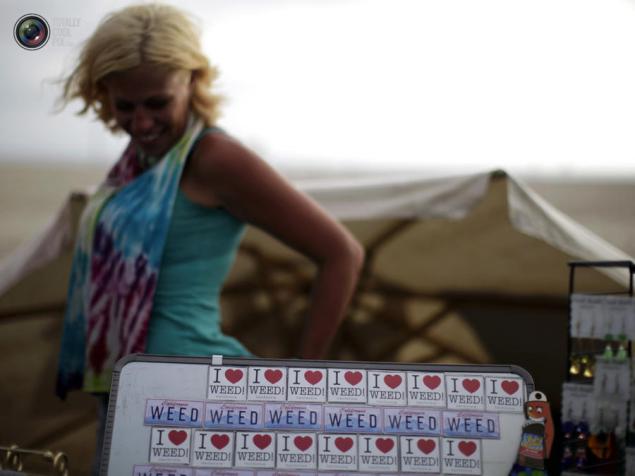 Small marijuana plants available for sale are shown in the medical marijuana dispensary in Oakland.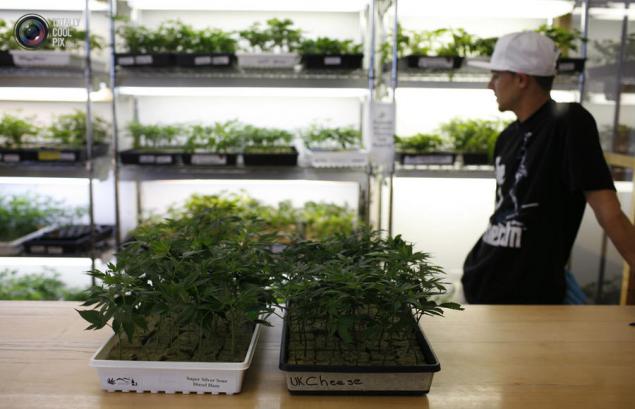 A worker adjusts the thermal conditions in a makeshift green belt of marijuana in a supermarket weGrow garden center in Phoenix, Arizona, June 2, 2011. California company, weGrow, aims to benefit from the newly adopted law on medical marijuana in Arizona. Shop area of ​​6400 square meters. about 2000 meters offers products, including soil, the lamp for the growth and irrigation trays, specially designed for effective growth of marijuana, according to Reuters Dhar Mann, the founder of the store.
Bottles of nutrients for growing marijuana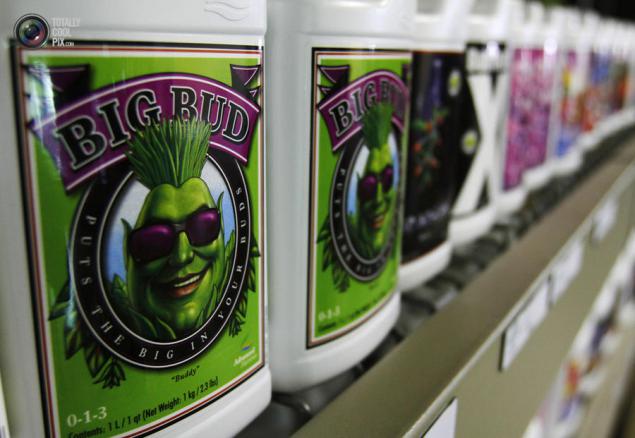 Member holds marijuana buds at the International Exhibition of hemp and marijuana in Oakland.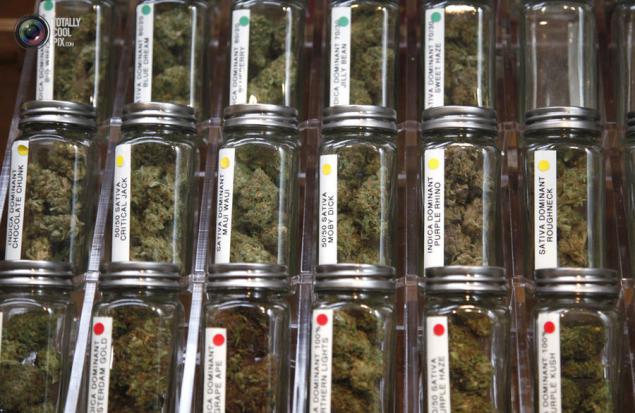 Cones or Bosko or splash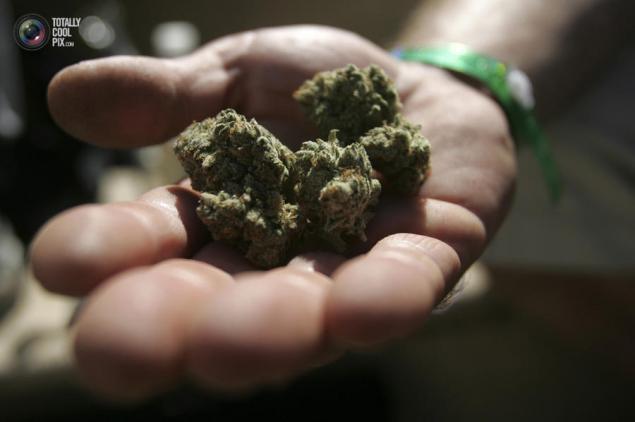 Young shoots of hemp shown at Northwestern Resource Center in Seattle, Washington.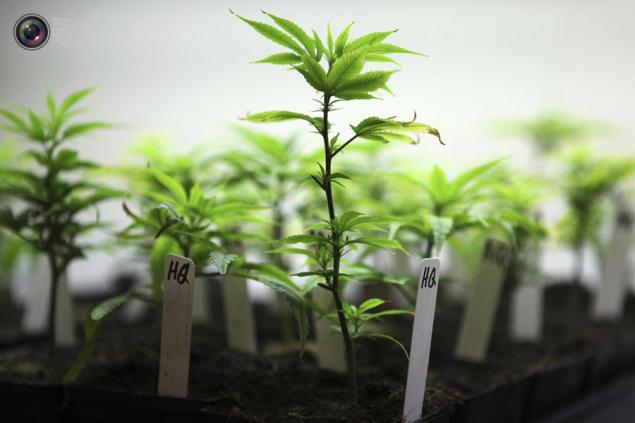 Medical marijuana is shown at the exhibition in the Bank United Cooperative in Seattle.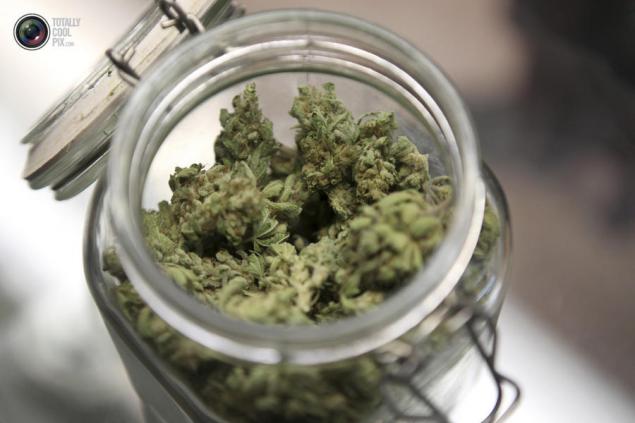 Young shoots grow hemp in the exhibition United Cooperative in Seattle, Washington.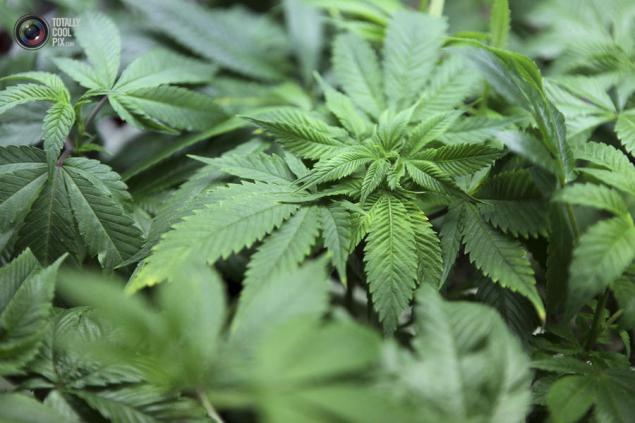 Guthrie Rifuentso Martos are among some of its products in their medical marijuana clinic in Seattle.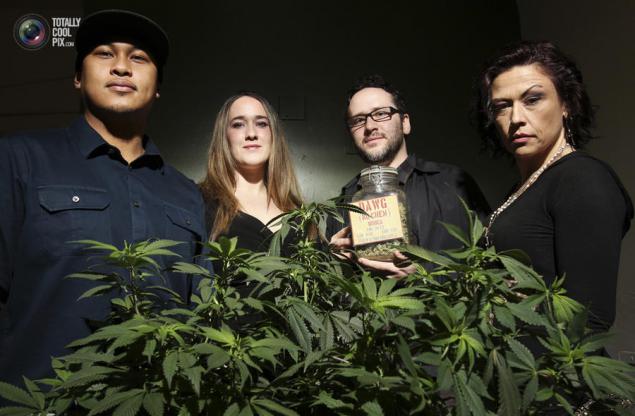 Registered patients in need of medical marijuana, Horstmann Grant (right) smokes a bong with a partner Jonathan Sullivan at their home in Burien, Washington, 27 November 2012. Initiative number 502 Washington State, which was approved by voters in November 6, 2012 in the general election, legalize marijuana in the state of Washington from December 6, 2012. Marijuana is still illegal at the federal level.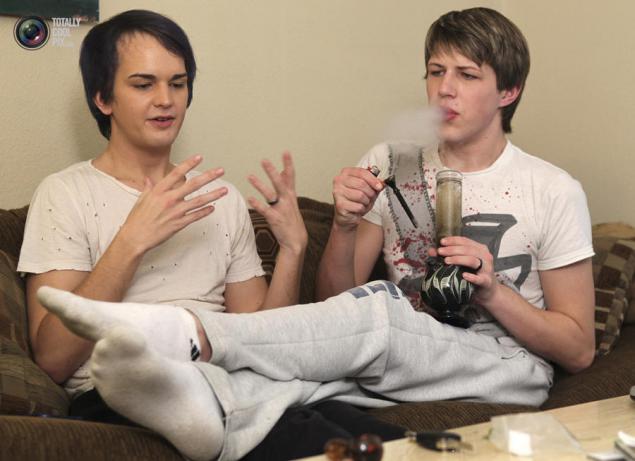 Dax Kolvel of DamaOil holding container of his company with the concentrated medicinal hemp oil extracted from the medical marijuana dispensary Canna Pi in Seattle, Washington, 27 November 2012. Medical cannabis in various forms is often prescribed for various diseases, including cancer, chronic pain, nausea, anorexia, glaucoma and migraine.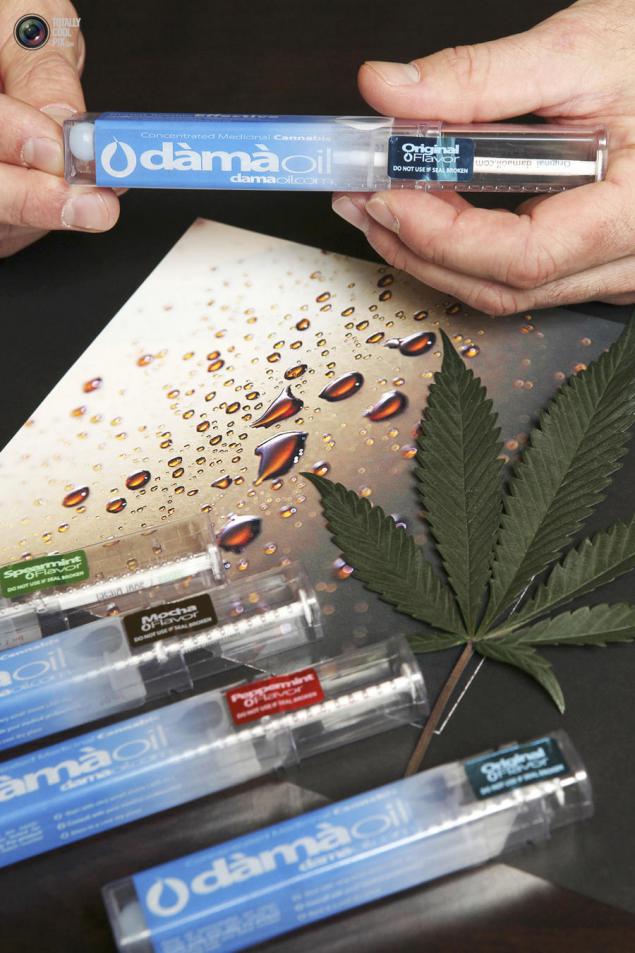 Marijuana leaf is shown in the medical dispensary Canna Pi in Seattle.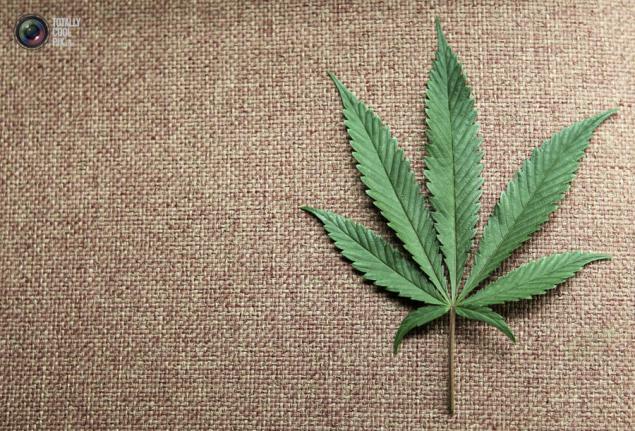 A man smokes marijuana, after a law allowing the recreational use of marijuana went into effect in Seattle, Washington.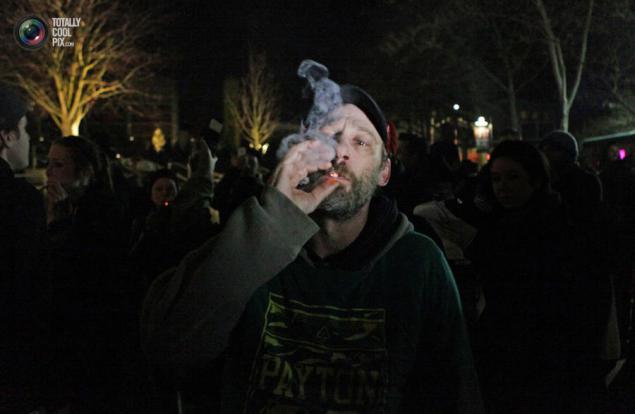 Customer twists of tobacco, half mixed with marijuana to smoke inside the sports bar Frankie in Olympia.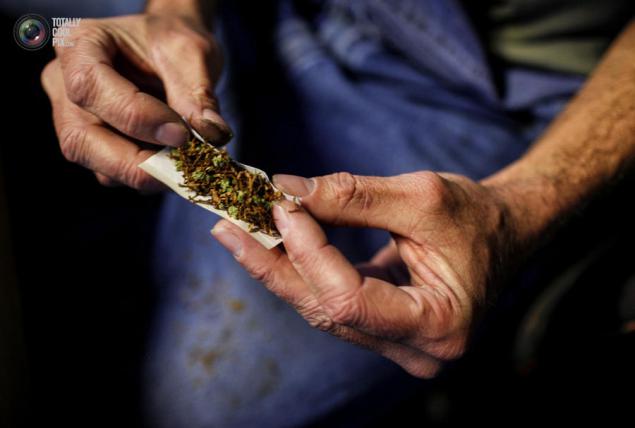 New billboard supports the legalization of marijuana in Denver.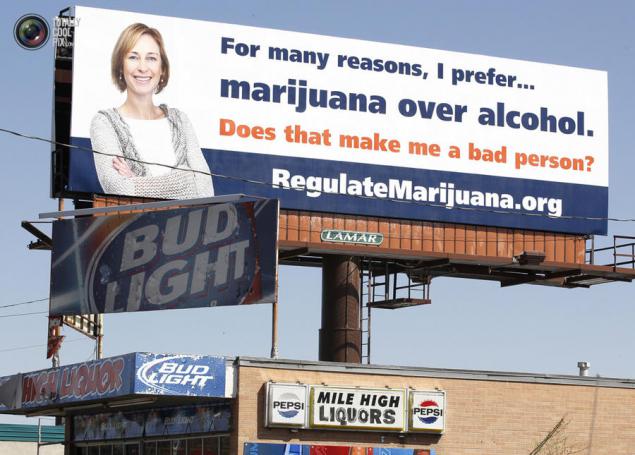 Different types of cannabis that make up the food, shows the kitchen of Simply Pure in Denver.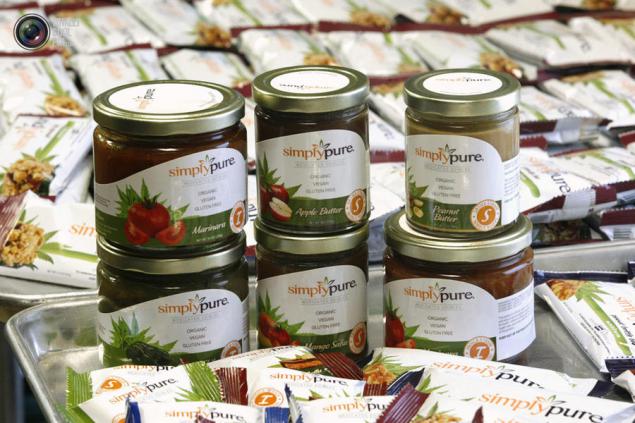 A man advertises a medical marijuana dispensary on Venice Beach in Los Angeles.
That's all. What do you think about this?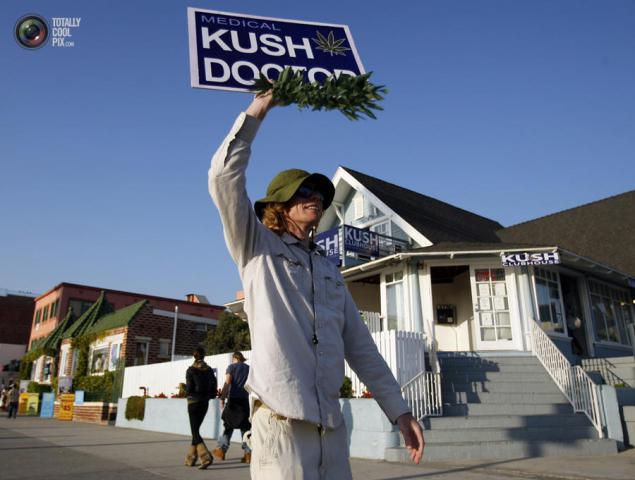 Source: