Church of St. Michael is one of the most recognizable symbols of Hamburg, the so-called visiting card of the city and one of the most significant, historically, buildings in Germany. The structure, built in the New town in honor of the Archangel Michael attracts tourists with its history and architectural style.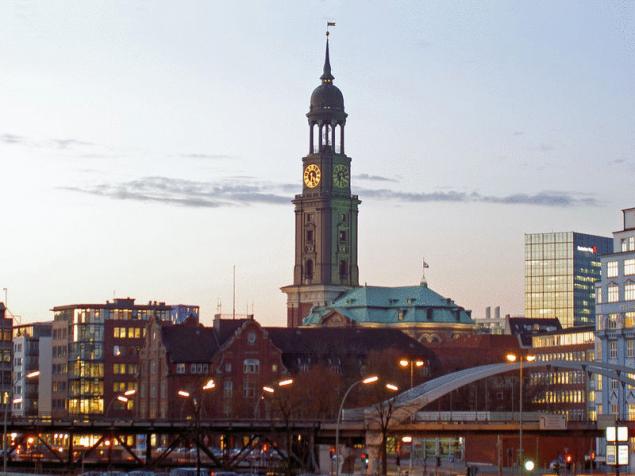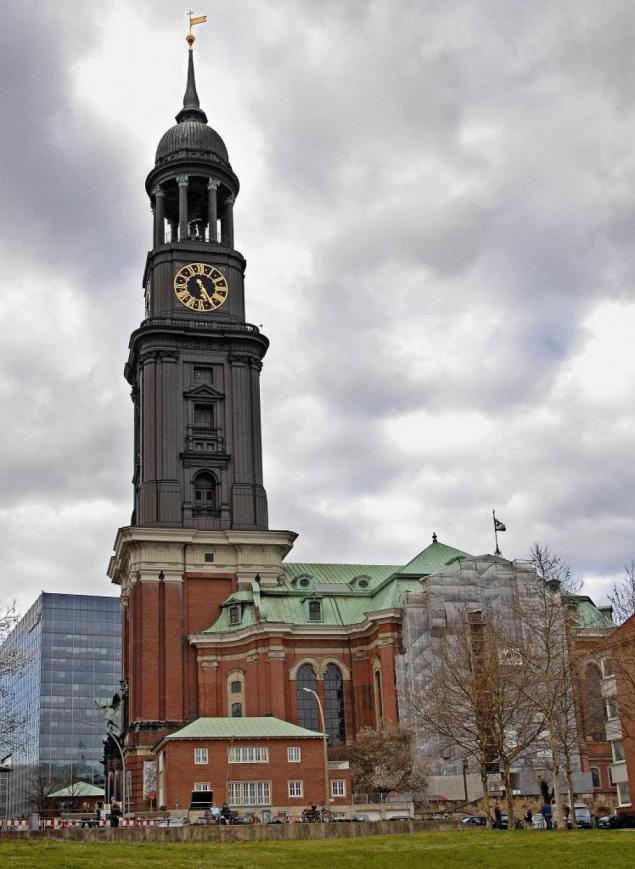 Remarkable also is the history of the Church of St. Michael, with many tragic pages, with UPS and downs. The first structure was built in 1669, but he was not able to survive long. Very beautiful building with three naves completely burned down after a lightning strike in 1750. After 10 years at the same place built a new building, which after the completion of the tower acquired its present form in which it used to see both residents and guests of Hamburg.
But this is serious trouble the Church has not ended. A century later, in 1906, in the course of the next fire, the building was severely damaged, leaving only its walls. The authorities did not plan to reconstruct it, and was going to build a new Church. But St. Michael has stood up for local residents, thanks to which the historic property was restored according to old drawings. But this was used exclusively new materials. Just concrete and metal saved the Church during the heavy bombing of World war II.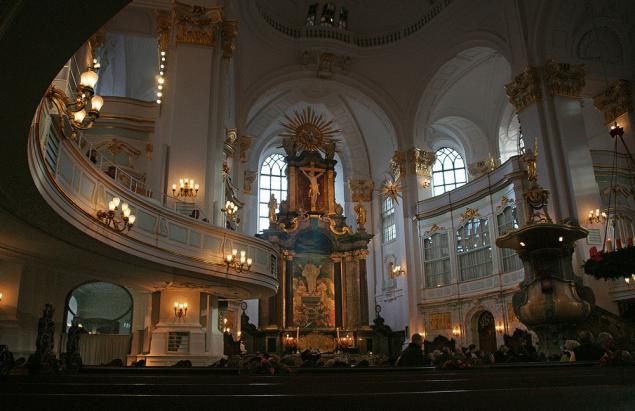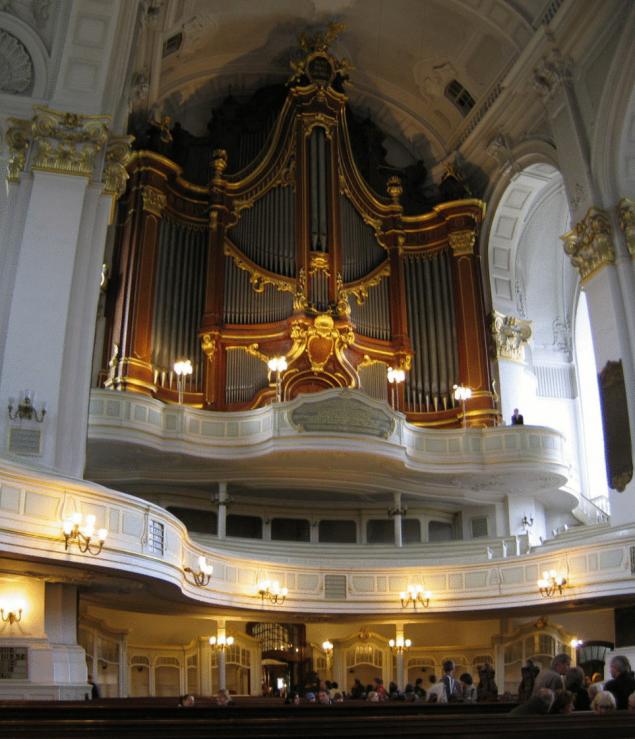 The project St Michael's Church is symmetrical in all the way. Its length is 71 meters, width 51 m, and the height of the main nave is 27 metres. We should also pay attention to a huge tower height of 132 meters, allowing the building to enter the list of the tallest cathedrals and churches of the world. Visitors are attracted by an observation deck which leads to the 453 level. From here you can admire magnificent views of the city in the most attractive form. The bell tower is decorated with the biggest clock in the country, the weight of each arrow exceeding 130 pounds. The great bell was cast a few years ago in Karlsruhe.
The inner great hall can accommodate up to 2,500 people, where there is a large altar made of marble with a height of 20 meters.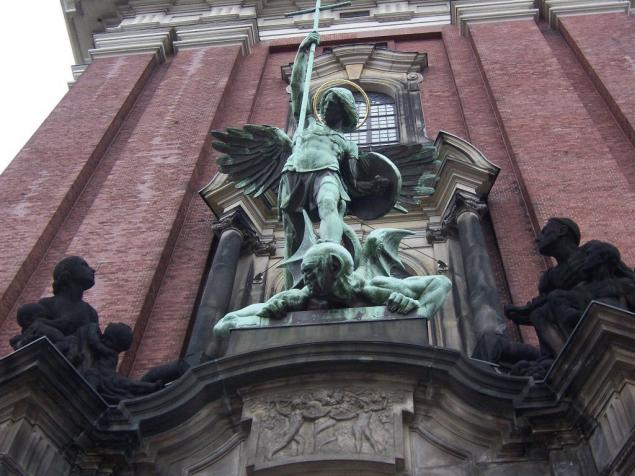 Source: /users/104