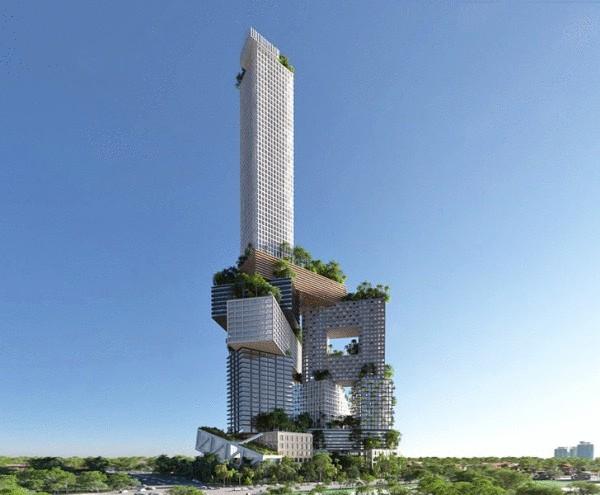 Joint efforts MVRDV, Jerde and Arup have designed a unique eco-city Peruri 88 — a high-rise city, which shot up into the sky of Jakarta, capital of Indonesia. Several different buildings are combined at various angles constitute the multi-tiered vertical city. This building combines all the amenities of a residential building and the beauty of lush hanging gardens.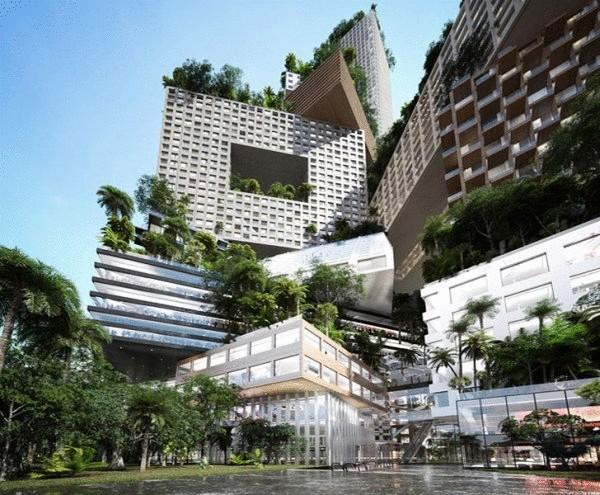 The first impression Peruri 88 is an architectural mess, consisting of various buildings, leaning against each other. Mini city includes apartments, hotels, offices, shops, cinemas, a mosque, an amphitheater and lush green zones on each of the buildings.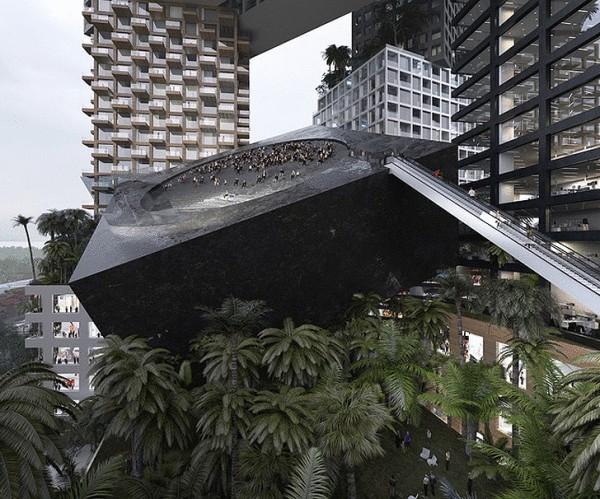 The commercial centre, the design of which is developed by Jerde, the grounds are arranged vertically in the city. Living quarters and offices are located in 4 giant towers Peruri 88, which grow out of the commercial centre. As Jakarta — densely populated city in need of green areas and parks, the architects planned the gardens, pools and terraces throughout the structure Peruri 88.Exotic trees and other plants flooded each site, creating sky gardens, which are a perfect decorative element and at the same time play the role of a natural air filter for the city.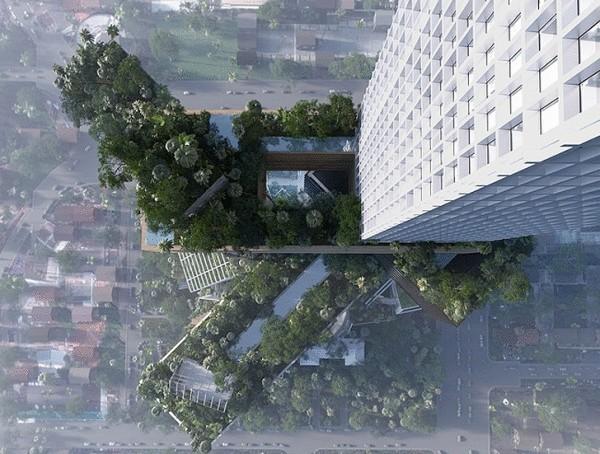 Peruri 88 offers accommodation for every taste and lifestyle – including individual bedrooms, lofts, and mansions. Each residential sector parks will be located on the roofs, which will link the gardens with sports areas and recreation areas. Levels Peruri 88, located below, will consist of offices, hotels and retail outlets. To crown this unique construction is a panoramic restaurant, which will present residents and visitors to the city a magnificent observation deck on Jakarta.
Source: /users/276