Preparing for the New year, most parents, especially moms, wonder what to cook for the smallest participants of a feast. Undoubtedly, some of the meals that you cook for yourself, you can offer children. However, sharp salads, cold appetizers and even some desserts, though it is not necessary to give to the kids. If you all the same decided to celebrate the New year at home together as a family, make sure that all feel welcome. To adults and to put had a good rest, give your children a separate territory. It is best to cover the kids table in a separate room. As most children love to imitate their parents, children's Christmas feast should be organised in a professional manner: plates, Cutlery and napkins laid out in accordance with the family traditions and rules of etiquette. However, every dish should be a festive, innovative and, of course, cheerfully decorated, that kids liked it and brought joy. It is not less important component of a good appetite kids is a kind of food.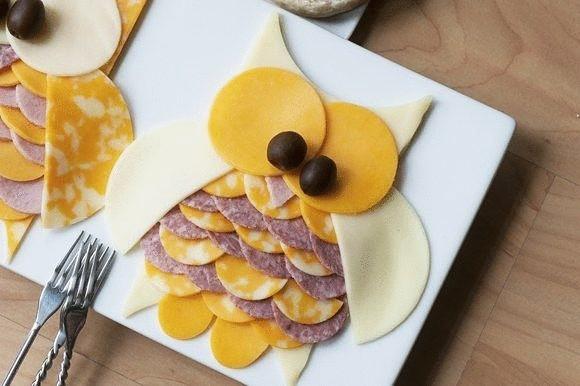 All dishes should be decorated with beautiful and unusual: in the form of a Christmas tree, snow maiden, Santa Claus, or Christmas decorations. For example, the usual salad "Olivier", a figure set out on a flat dish and decorated with pomegranate seeds and green peas, will greatly improve not only the appetite but also the mood of the children. In addition, for a light snack we can prepare the children's sandwiches. The emphasis in such food need to do the unusual.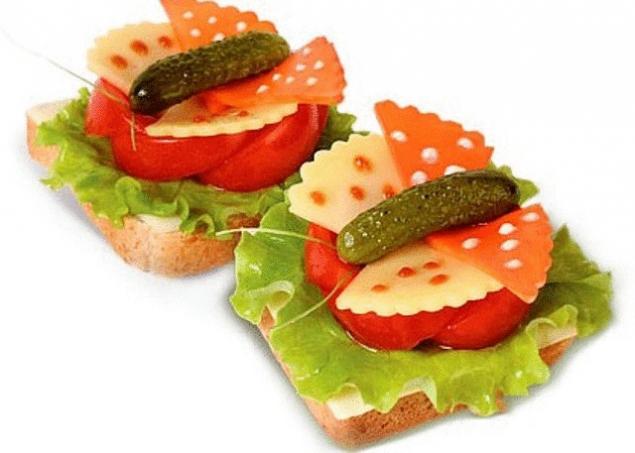 Sandwiches in triangles, clouds, leaves will become a real decoration of the table. To prepare such a miracle of culinary ideas need quite a bit: sausages, cheese and bread molds, cookie cutter cut the desired shapes and form the sandwiches, decorating them to your taste.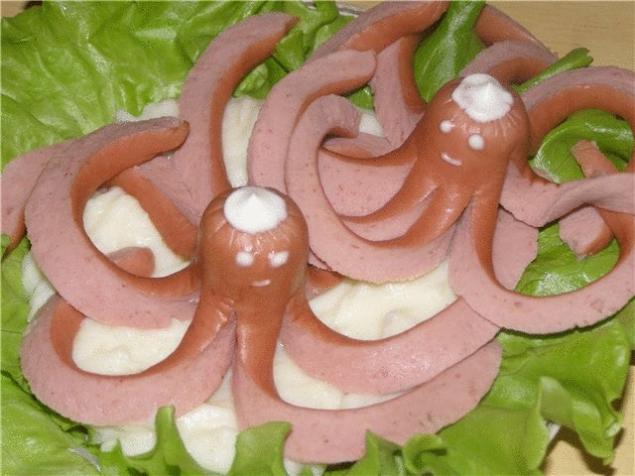 In order for your kids New year was truly delicious, take care and about what your little guests will quench their thirst. It is possible to offer compote of fresh or frozen fruit, but do not forget that many fruits and berries are potential allergens.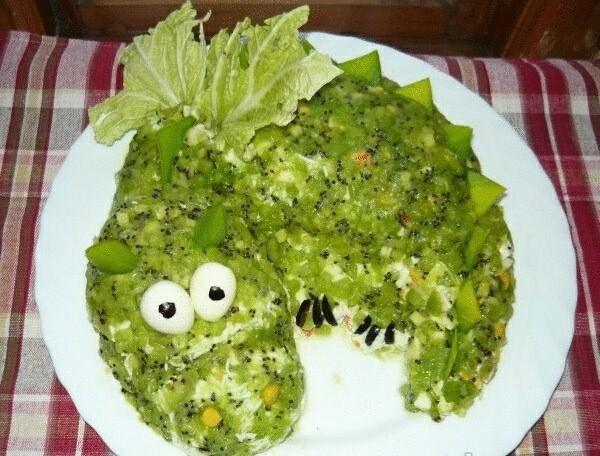 Traditionally the winter and no less tasty can be called a compote of dried fruits (dried apples and pears, raisins, prunes). It is rich in vitamin and pectins and, accordingly, is very useful, because it helps the intestines of the child's body to work without interruption.
Source: /users/117