These art installations from blue snails created by the Cracking Art Group unit in the famous Duomo Cathedral in Milan. Sculptors and artists of the Cracking Art have created their works mostly in Belgium, where there are already many examples of their creativity. It's one of their first international projects.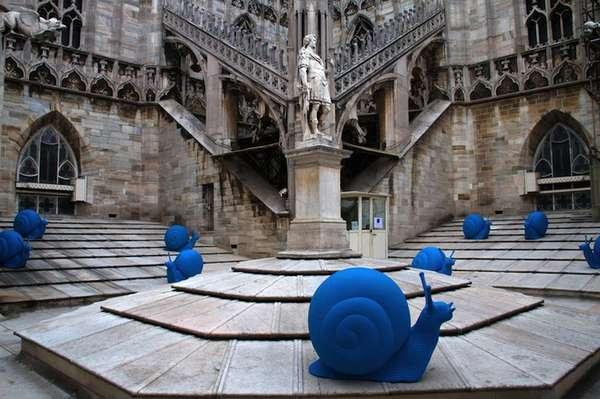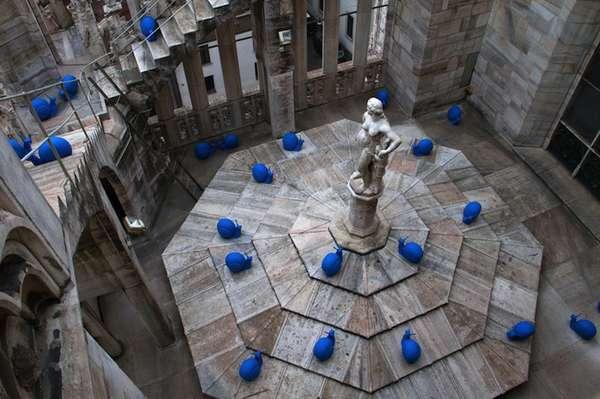 Giant blue snails have invaded the Duomo in Milan, Italy, thanks to an art installation titled Regeneration from Cracking Art Group. 50 plastic snails were placed in the fourth largest Cathedral in the world, in the artistic and a wonderful effort to draw attention and raise funds for much needed repairs. The group is famous for its art snails, because the use of such a creature has a special significance. They can symbolize the slow decay that currently carries this is the great structure.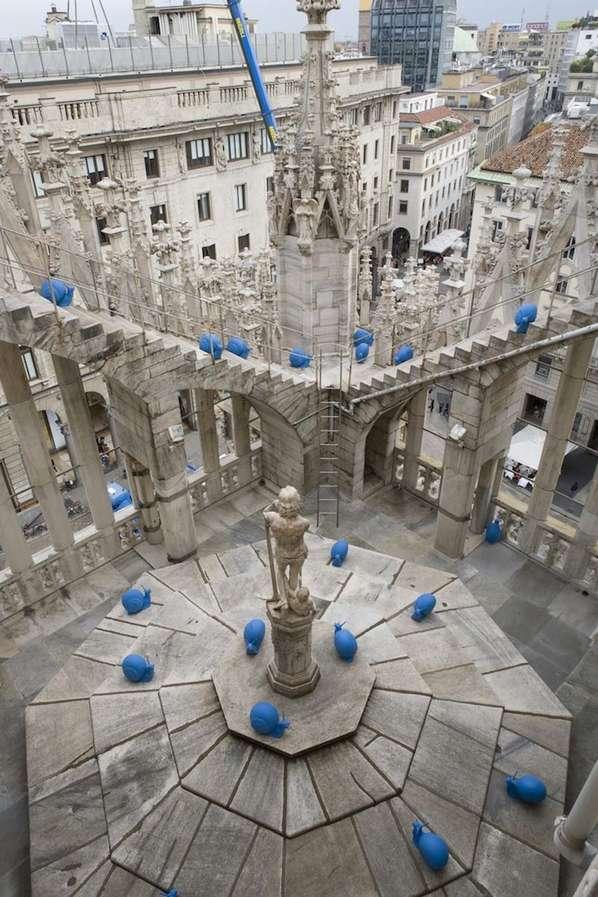 Regeneration from Cracking Art Group, which consists of six artists, environmentally conscious. Created primarily from recycled plastic, the snails are set so that highlight the needs of the Duomo, slimming world toxic materials, which can devastate the environment.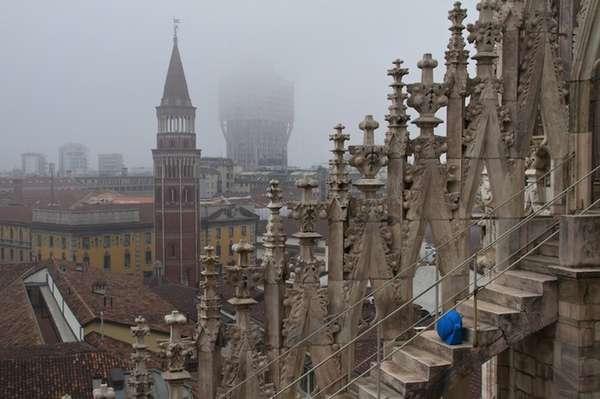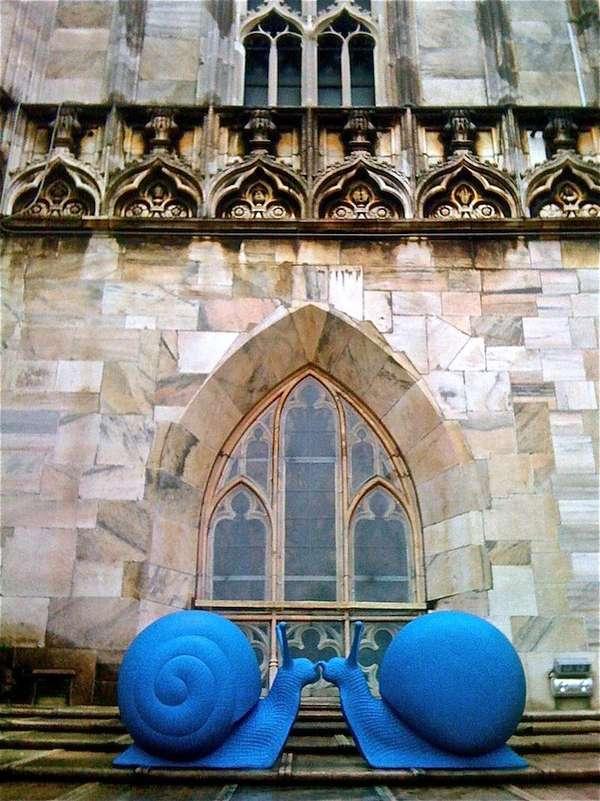 Source: /users/276