Yandex has made a full map, which notes the audience by various artists on "Yandex.Music." Circles are users who listened to this musician at least once a year. The closer the diagram are the circles, the more these artists shared listeners.
Thus, we see that favorite band fans of "Aria" — "Kipelov", but they still listen to Mozart, Vivaldi and Beethoven. But fans of Stas Mikhailov occasionally listen to "Verka Serduchka" and "Hands Up!" The admirers of group "Leningrad" love Sergei Shnurov, but also Pink Floyd. "Yandex" noted in the diagram 1000 of the most popular performers. Data were collected from June 2012 to June 2013.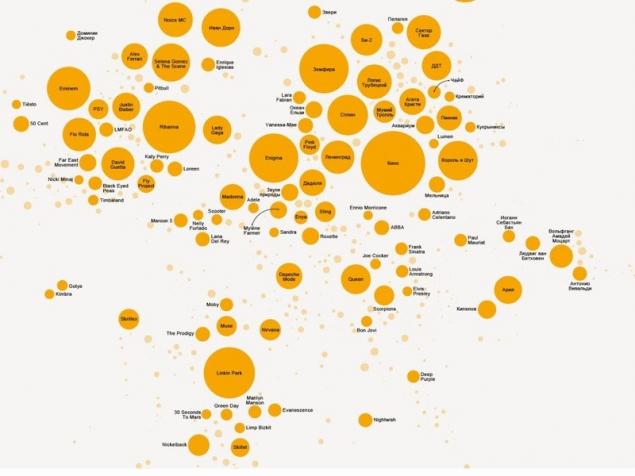 The company also said that the number of tracks that are placed in the directory has exceeded 10 million. The monthly audience of the service has increased to 13 million people.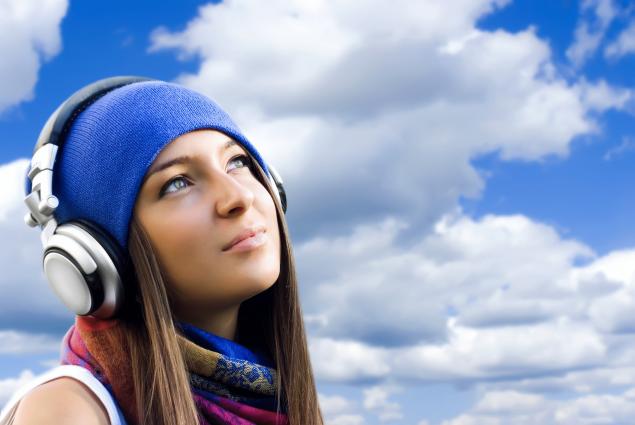 Source: /users/413