The company Peer 1, which provides hosting services since 1999, has created a program that displays the three-dimensional structure of the Internet. The links between nodes are shown in real time, that impresses and fascinates. Even more interesting to observe the evolution of individual web projects – see the video.
To see the development of a well-known online resource, is enough to specify its name (DNS) and time interval. For example, Google and Facebook as barely visible points, they are rapidly overgrown connections and turned in circles, increasing their brightness, like stars.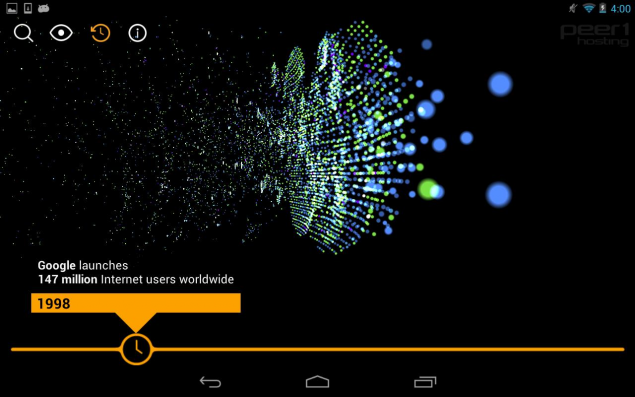 The algorithm even allows you to forecast how it will look in the global network in the distant future when current trends. Known like Visual Route, using the map you can track the path of packets between servers and hosts. For example, it is easy to see the route from the remote server to Your computer, with all the intermediate nodes.
The card is not only interactive, but also scalable, with the ability to search. A free app is positioned as educational. It is available for iPhone and iPad on the App Store.
Users of Android devices can download an interactive map of the Internet on Google Play.
Source: /users/413