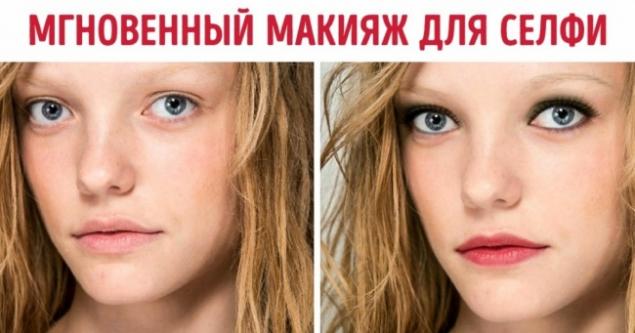 It seems that apps invented for every step of the way: with them, we Wake up, eat, have fun, meet and play sport.
We in
the Website
have chosen the ones that surprised us the most.
Translator of children's crying Android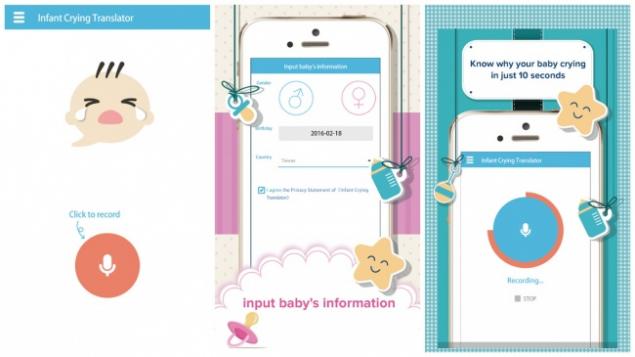 App Infant Crying Translator with an accuracy of 92% 4 identifies the reasons why a newborn baby cries from hunger, from pain, because he wants to sleep or has a wet diaper. Over time, the accuracy decreases, but even at 4 months she is 77 %. For application development, the creators analyzed 200 000 records with the cries of newborn children.
Instant makeup for selfie iOS, Android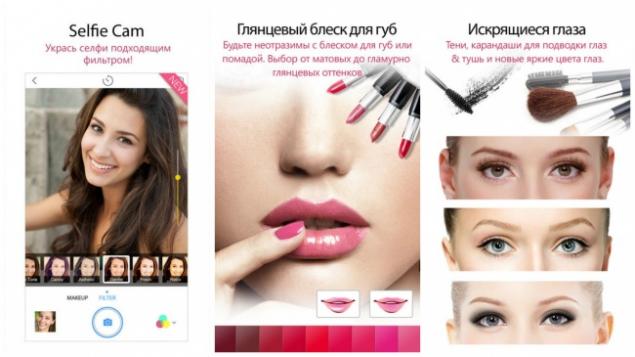 App YouCam Makeup offers several options instant makeover, if you suddenly need to take a selfie caught you not wearing makeup. The program can easily recognize facial features, adapts to them, corrects minor imperfections of the skin, causing the tone and tints of the eyes and lips.
A pedometer that shows how many steps in the cookie iOS, Android
App Movesum ruthlessly translate each cake eaten by us in a number of steps that need to go to "work" it. On the other hand, measure the kilometers of cookies is quite funny. The pedometer can also set a goal for completing a certain number of steps per day.
App that helps you to develop good habits iOS, Android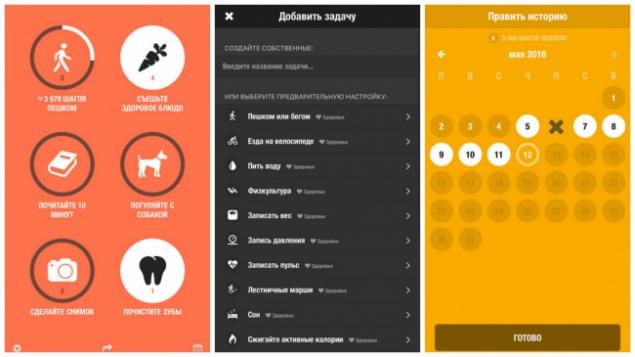 Application Streaks helps to form good habits and get rid of the bad. Some of them, such as "drink more water" or "spending time outdoors" is already in the application, is to add your example to learn Japanese.
Application with augmented reality, which puts the furniture in the apartment iOS, Android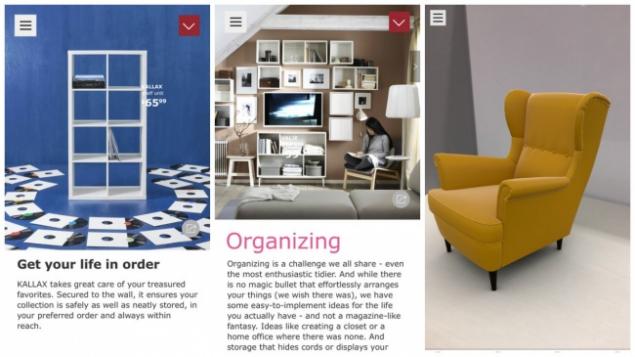 Yes, augmented reality can be used not only in the pursuit of pokemon, but in a much more practical purpose. The IKEA app allows you to arrange furniture in your virtual apartment.
Meal planner and calorie counter iOS, Android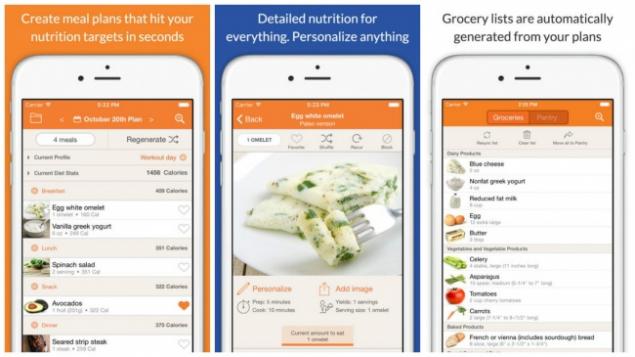 App Eat This Much — Meal Planner successfully replace personal nutritionist. It will offer a meal plan for the day, week or month depending on your personal settings and the number of calories you want to consume, and suggest specific recipes and portion sizes.
The service allows you to regulate food preferences. For example, if you don't like a product, say, eggs, mark it, and the app will no longer offer you eggs.
Education program that allows you to study from home iOS, Android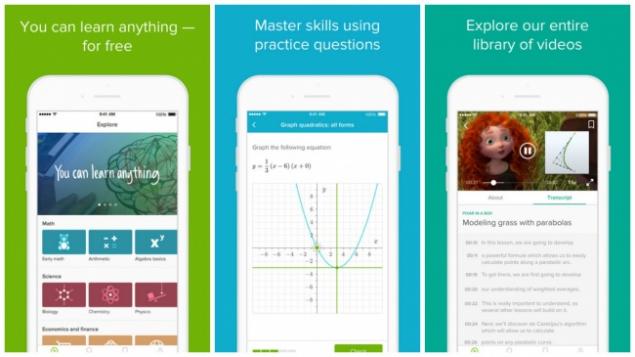 Surprisingly, today it is not necessary to leave home to learn more about the world, learn the language or move to lectures in the most famous universities in the world. The Khan Academy app, noted by bill gates, 3000 allows you to listen to lectures about everything from taxes to cellular respiration.
Keys to music iOS, Android, Windows Phone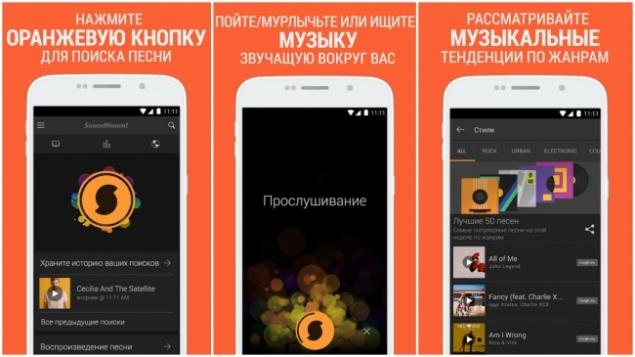 Program SoundHound is able to instantly recognize the melodies, sounding around us. To identify the song and read the text, you press just one button. Music need not sound in professional version, you can hum the motive yourself.
The app that tells you when to go to the toilet during the film, iOS, Android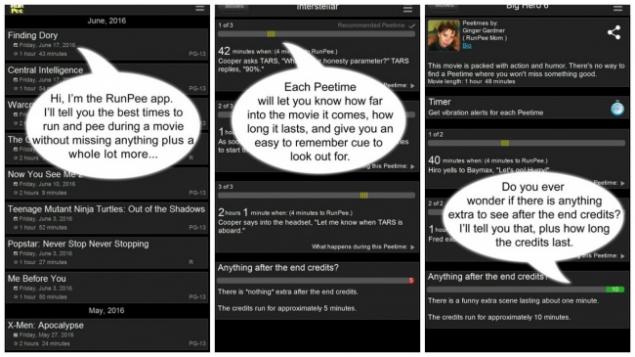 Fun app RunPee will help not to miss important moments of the film, if you need to go to the bathroom. Or buy popcorn. Or to make an urgent call. The program is synchronized with the start of the session and vibration signals when you can safely go, still, in these few minutes, nothing important is going to happen.
The cat iOS, Android
The cat includes 170 a variety of cat sounds and transforms your words into "Navy". Of course, such a program is more entertainment, it is clear that you and your cat understand each other without any translators!
Spy messenger, which encrypts conversation iOS, Android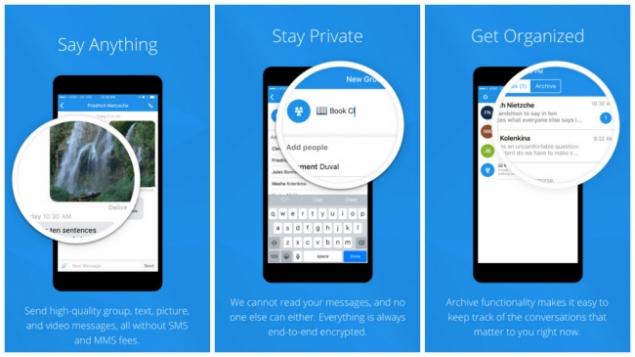 Unlikely to you at the moment interested in special services, but be aware that your private communications can be read at any time without much effort, not very nice. Application Signal are used by politicians and businessmen, it is recommended special agent Edward Snowden and Time magazine.
Metal detector iOS, Android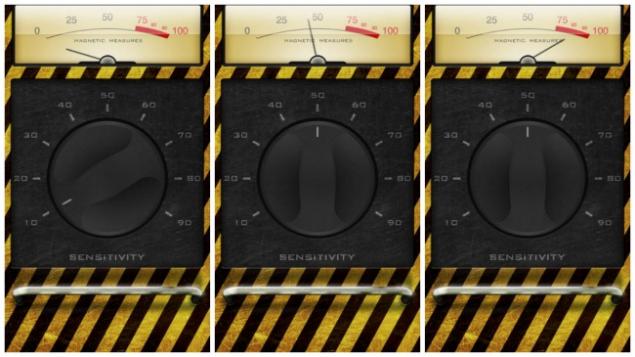 Thanks to an integrated smartphone magnetometer, this app turns it into a pretty sensitive metal detector. It can detect only magnetic metals, such as iron, steel and cast iron.
Of course, from a practical point of view, we found useful were it not for the metal detector, and the detector lost remotes, glasses, and keys.
See also
15 mobile apps that will simplify your life
The site has launched apps for Android and iPhone
14 movies that will help you to escape from reality
via www.adme.ru/tvorchestvo-kino/14-filmov-kotorye-pomogut-sbezhat-ot-realnosti-1400765/