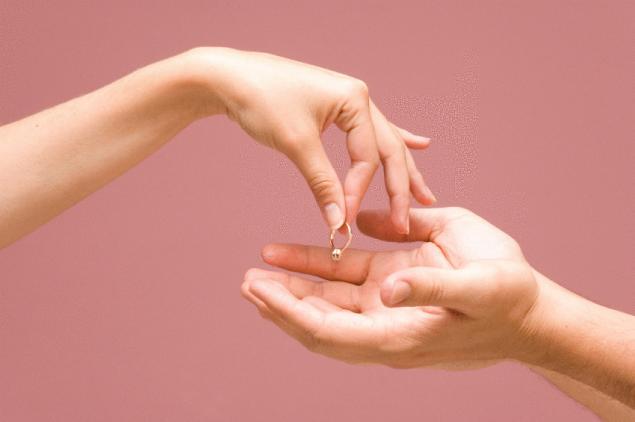 Most of the women are already married and those who are just "trying to get there", I believe divorce is something awful. They shudder just thinking about it. You can look at it in another way: divorce is the official termination of joint management and execution of marital debt.
You can agree or not agree, but to somehow separate the "good", to determine with whom the children live, and who appears optional. In spite of all that preceded or contributed to the divorce that he was accompanied by and who got it, it has advantages. About them we will tell.
1. Time for myself
. Even if you have three children and after the divorce they still live with you than you have time to do them. This is the time that you spend on your spouse, on his work, interests, family and friends. Or just waiting until he gets off work from the bar or from a business trip. Now you can take a bath, make a mask on your face and paint your nails anytime, anywhere without the risk to hear a dissatisfied grunt. Time for yourself is important for women. Even with simple rituals and beauty treatments you can start to look much better.
2. Time for friends
. While you were married, what you often see and chat with your friends, for you was a distant dream. Your better half did not take did not take them, and communication and cultural campaigns were carried out only in his company, which is not something that is not liked, it's just not yours. Now you can begin to make friends, chat and spend time with those who are dear to you and interesting. And get enormous pleasure from it.
3. Time on interests and Hobbies
. Divorced, you will be able to do what have always dreamed but lacked time, and her husband openly criticized your fantasies and desires. Now you can make a decision without consulting anyone else. Divorced your dreams of starting a professional dancer of Argentine tango, learn Italian and to learn the profession of pastry chef, will become a reality. You will be able to learn, grow, do what you like and get pleasure from life, which is in marriage became in debt and lost its taste.
4. The lack of control and need to control
. Another important advantage of divorce is that now you do not need to answer to anyone and nervous when your other half got lost and not picking up, forcing you to get lost in terrible guesses. Total control and surveillance, strain, upset and greatly impair quality of life, distracting from more important Affairs and concerns.
5. The ability to change
. After the divorce, you will have the ability to radically change your style and image that was created and not adjusted without considering the opinion of your spouse who likes long natural hair color, no makeup and a modest, low-key outfits. In marriage you have been forced to accept thus, in order not to argue and do not make trouble, or because loved. Now, when the man you are imposing your taste and tried to make you invisible to others, has become the past, you can make a fashionable hair and makeup, update your wardrobe, buying more than bright and flashy outfits. But if you are confident in your taste and sense of style before you change, consult your stylist. Read fashion magazines, look at the transfer, which undergo a magical transformation of the unfortunate people who are ugly, have long ceased to feel women.
6. The possibility of choice
. In addition, even if you are already a Mature woman, divorced, you still get the choice. You can get acquainted with those who you like to go out to receive compliments, flowers and gifts. Importantly, despite the pain of separation and other troubles, to know all this don't get caught up, to be a woman not only externally but also internally. A woman that understands that sometimes there are failures, but all the best is yet to come and soon must find a decent single man.
Of course, parting is always hard, even for those who initiate this breakup. Nevertheless, it is important to understand that post-divorce life does not end, but goes to a new level. It is possible that it will be better, more interesting and happier.
Source: domashniy.ru/