The best in the world the student is Orestad – a new district of Copenhagen in Denmark, and is called – the campus of Tietgen.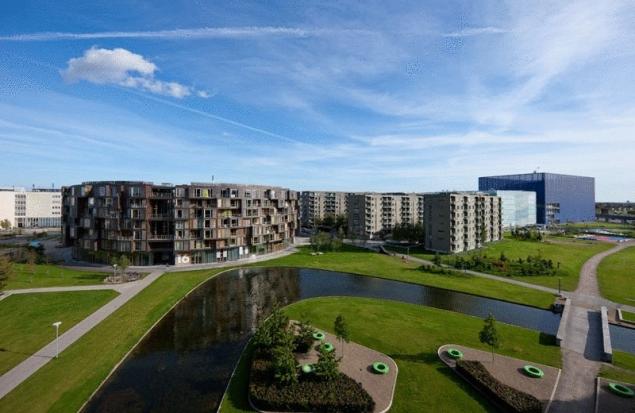 Student house is a circular residential building with impressive size yard. It was built in 2006. On seven floors are 360 rooms, occupying a total area of 26 800 sq. m. the Round shape of the building is a symbol of equality and unity.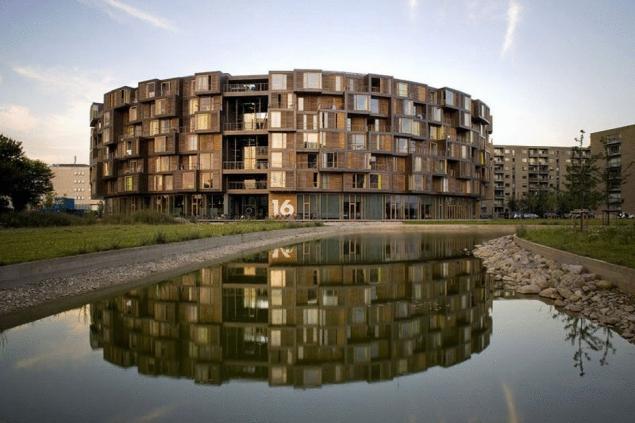 In the courtyard of the hostel visible dwelling, the kitchen, as if floating in the air. The Windows of all 360 rooms opening to the outside and the courtyard of the building. Kitchen plays an important role in the hostel. In total 30 spacious kitchens – one for every 12 rooms. Each kitchen has 4 refrigerators, 2 stoves and all the necessary utensils for cooking. The kitchens also include dining room with colourful chairs.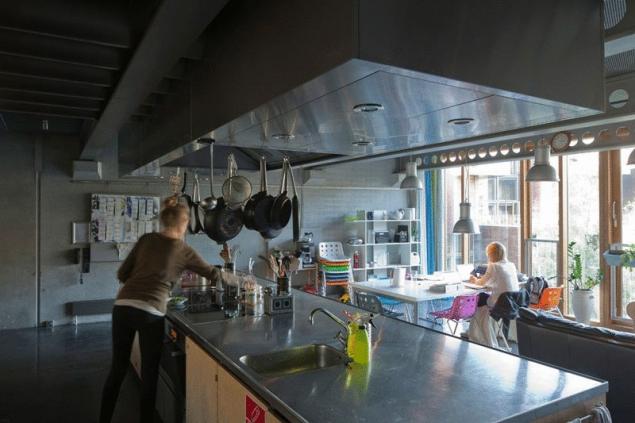 Room with one bedroom occupies an area of 26-33 sq. m. the building also has 30 rooms with two bedrooms (for couples and students who need the extra space) with an area of 45 sq. m. All the rooms have similar layout, they are like pieces of pie – the widest wall – extreme.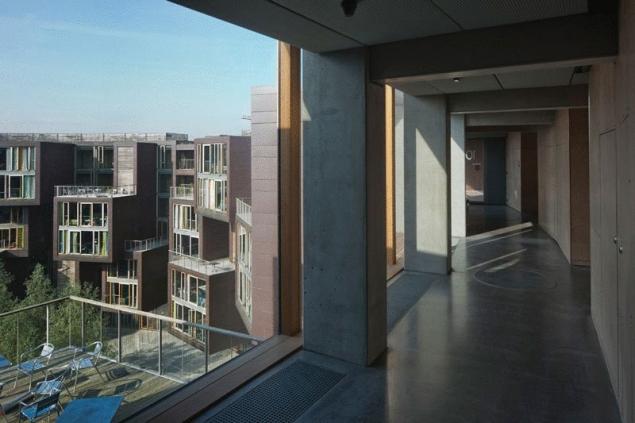 All rooms have a part with a large window that opens to a balcony or veranda. All rooms have a private bathroom and toilet with heated floors, toilet and shower. For each block allocated to a shared room where you can gather all the inhabitants of the block, and the hostel in General.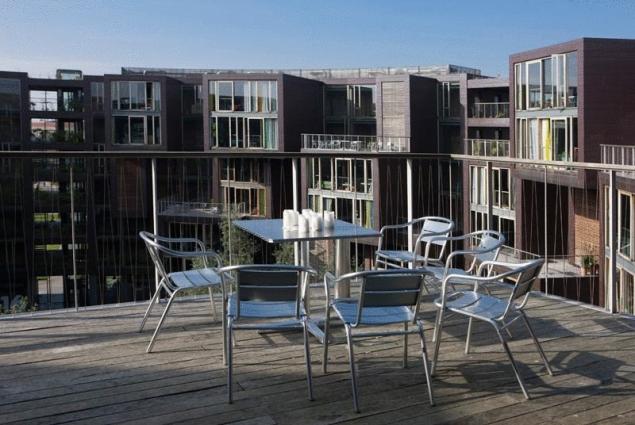 The hostel has received numerous awards, including the best building for the students!
Source: /users/155