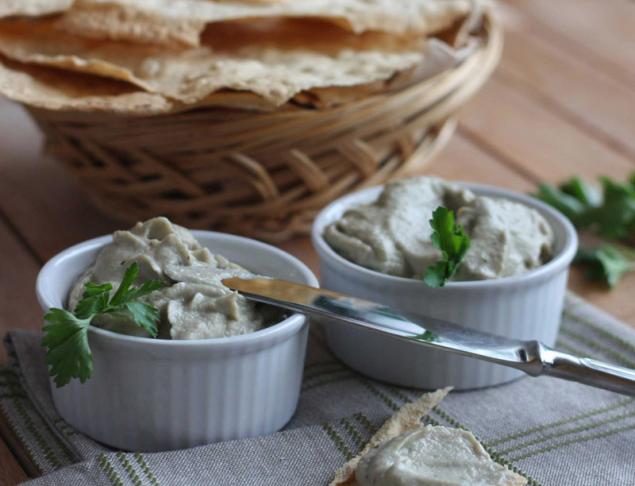 Today we cook a delicious and spicy snack. Baba ganoush a popular snack dishes of Israel and all the middle East Arab cuisine, in its essence it is mashed eggplant with spices, garlic, olive oil and lemon juice. The main thing in this dish is of course the eggplant. Their pre-baked or roasted over the fire or coals, thus eggplant becomes soft and acquires the smell of the grill.
INGREDIENTS:
2 eggplant
2-4 garlic cloves, minced
6-10 tablespoons mayonnaise
juice of 1 lemon
1/2 h/l ground cumin (cumin)
salt
30 ml olive oil
100g feta or sheep cheese
100 ml thick yoghurt
METHOD OF PREPARATION:
Put the eggplant into a lit burner or hot coals. Bake, rotating for even roasting.
When the peel of the eggplant evenly darken, remove from heat. Allow to cool in a tightly closed bowl (you can make it easier to bake in the oven at 200 C 30 minutes and then sending it under the grill or hold it over an open fire)
Clean the eggplant from the skin and finely chop or grind in a blender to a smooth puree.
Add garlic and tahini and mix. Add the lemon juice. Add cumin and salt and mix well.
Add the yogurt and feta and stir again. Put the mixture in a bowl, add the olive oil.
To serve the dish with lettuce or greens, olives, pickled cucumbers or pita bread.
Bon appetit!
Source: koko.by
Source: /users/1077