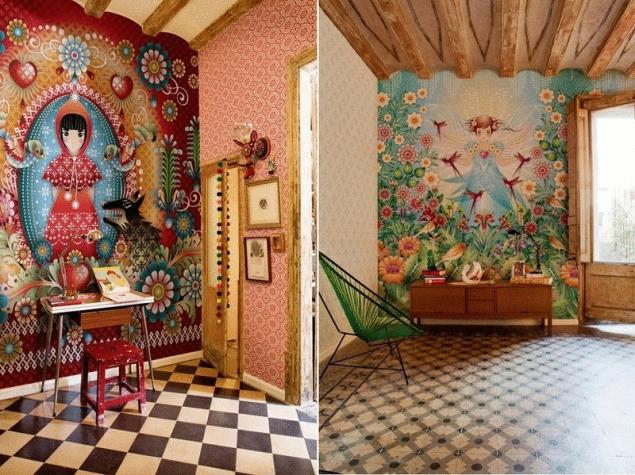 Latin Americans have a special love for bright colors in the house. Coloured walls, terracotta there is no surprise as the bright blue color too. Designer-Illustrator Catalina spent his childhood in Colombia. Her grandma in the morning until the evening telling tales.
Parents from trips abroad in Southeast Asia brought a full suitcase of wonders: toys, tissues, pens and notepads wondrous colors. So childhood fantasies become a profession. Catalina Estrada is now known worldwide not only as an Illustrator but as a designer of fabric and Wallpaper. Her name is Catalina Estrada brand under which produced textiles and stationery.Income is decent. Does not fit with the house where he lives.
It looks like the Studio Catalina in Madrid:
Long ago got a permanent in her windowsills and doors in the rooms. Flooring — mosaic of old плиток
Living room with a handsome tiger.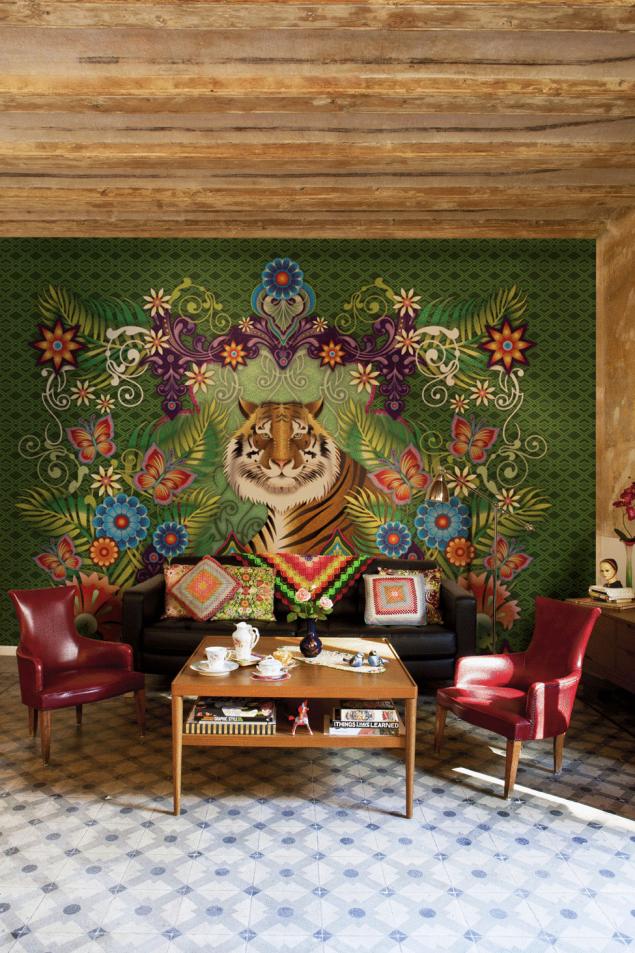 But the mistress of the house.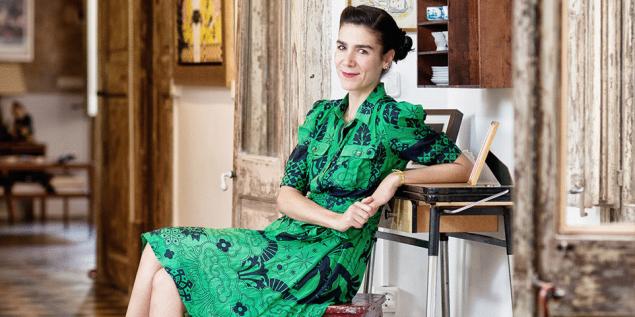 Does not release the brush from his hands.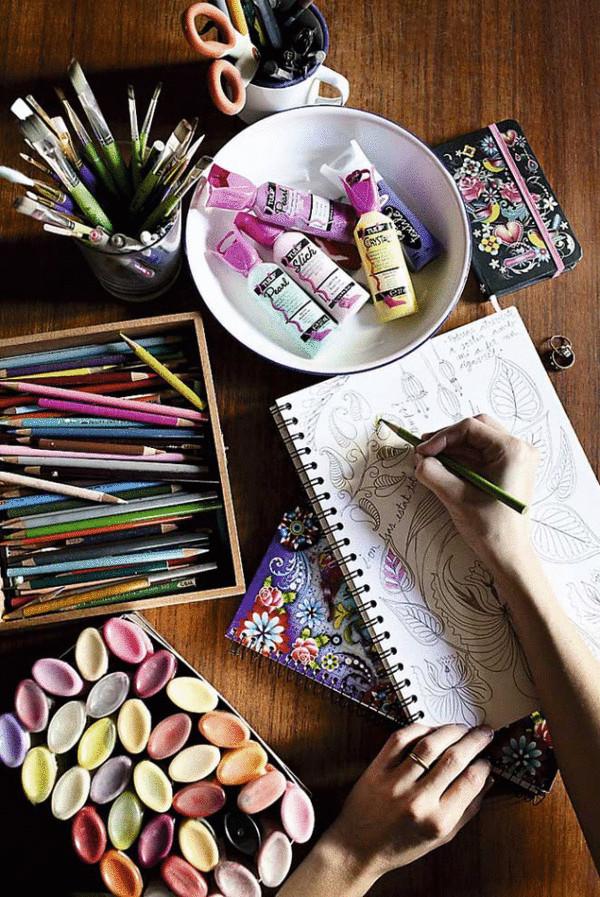 Her office.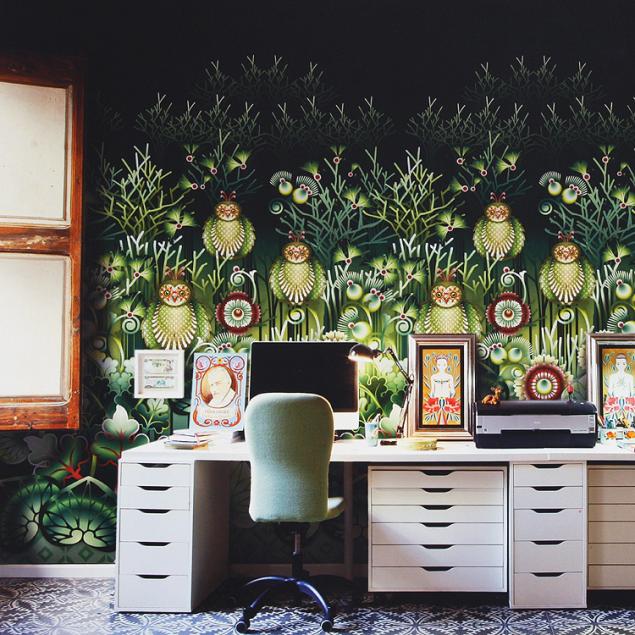 Catalina loves the expression throughout. Before the wall there was Wallpaper, it was not afraid of the shabby concrete wall in front of the Desk.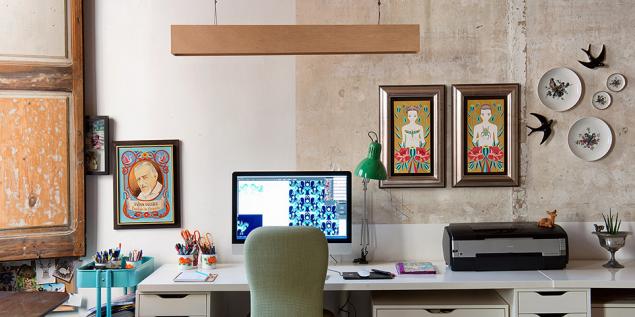 To better understand the person to help everyday stuff.
Life is in the details.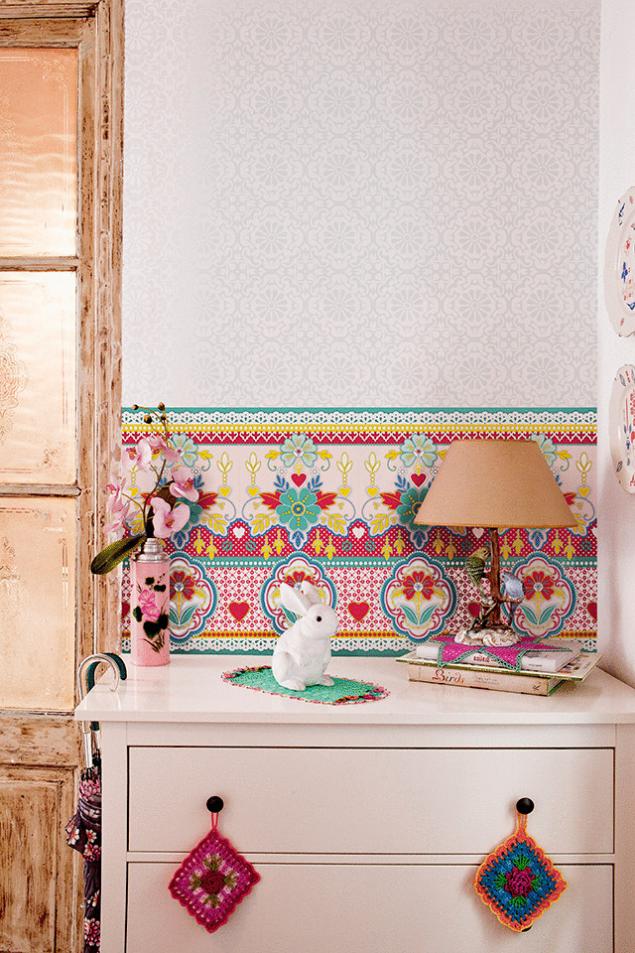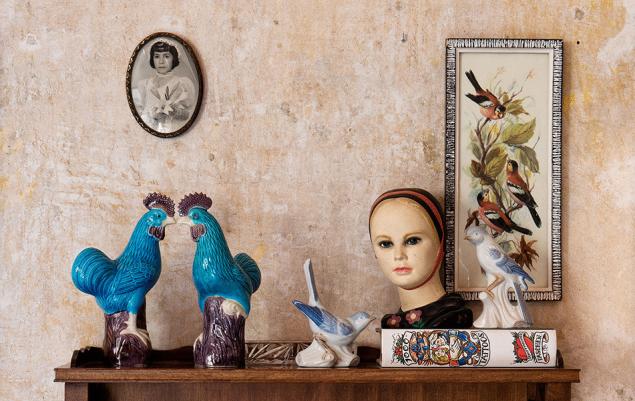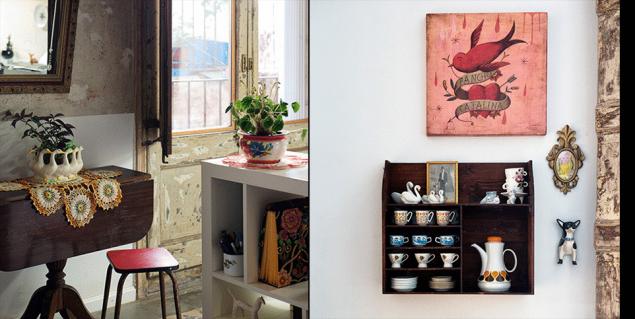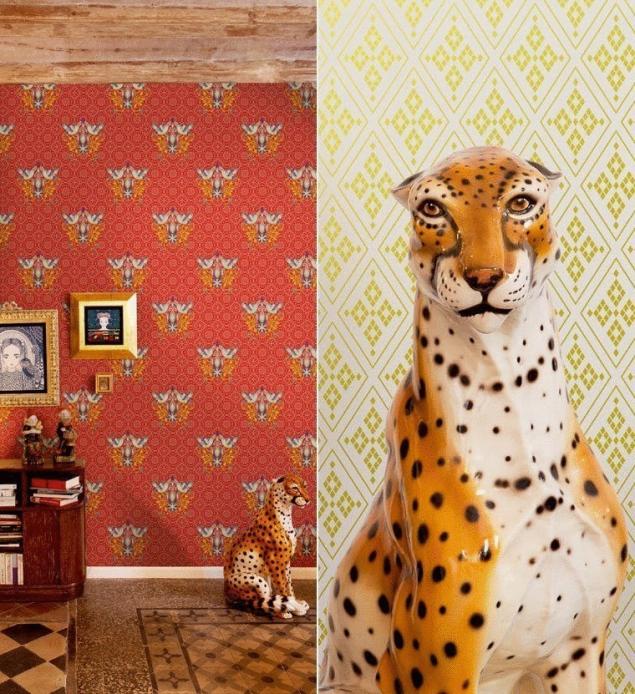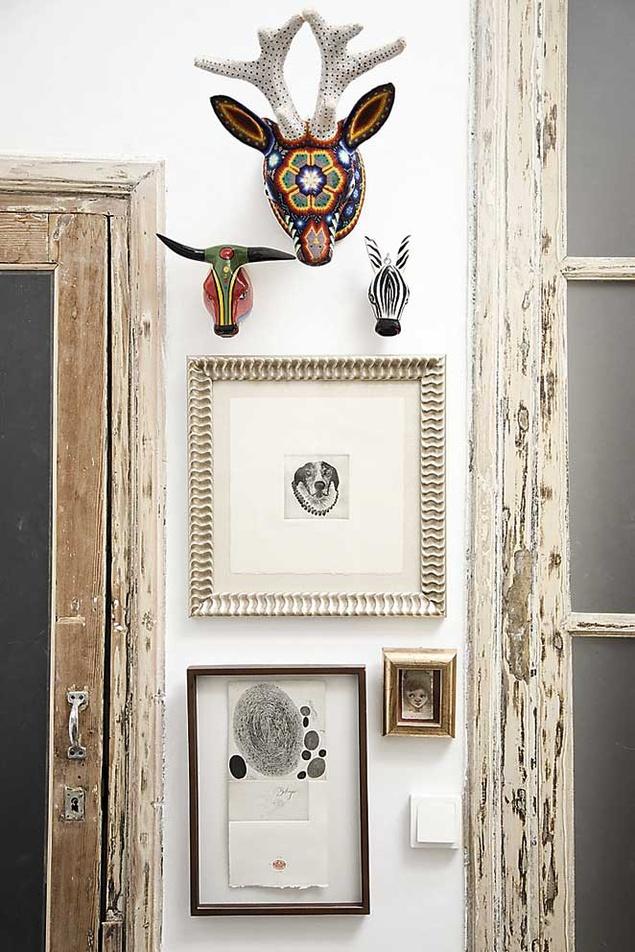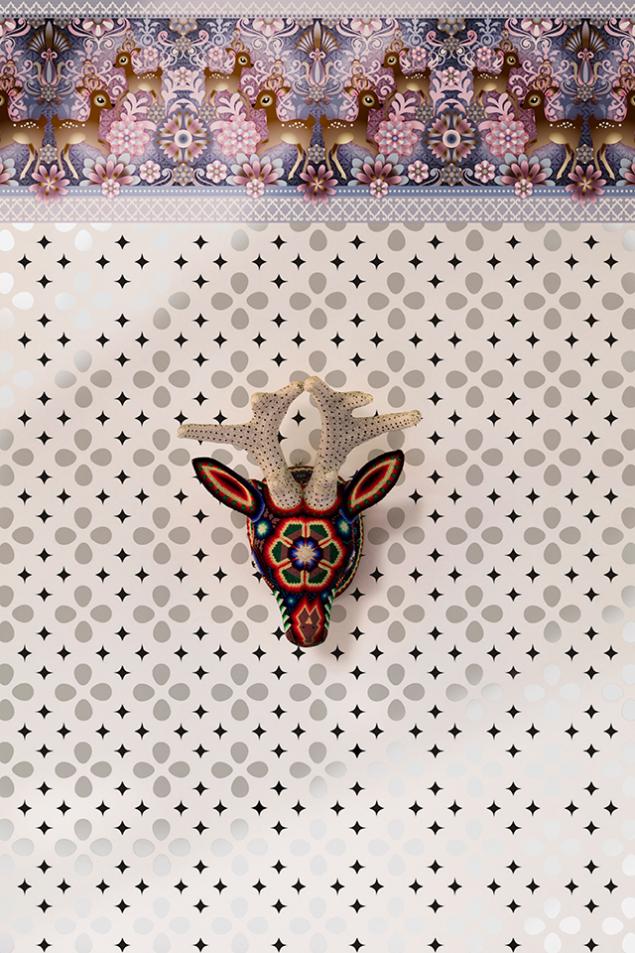 And this is the bedroom of a girl whose gross income exceeded one million.)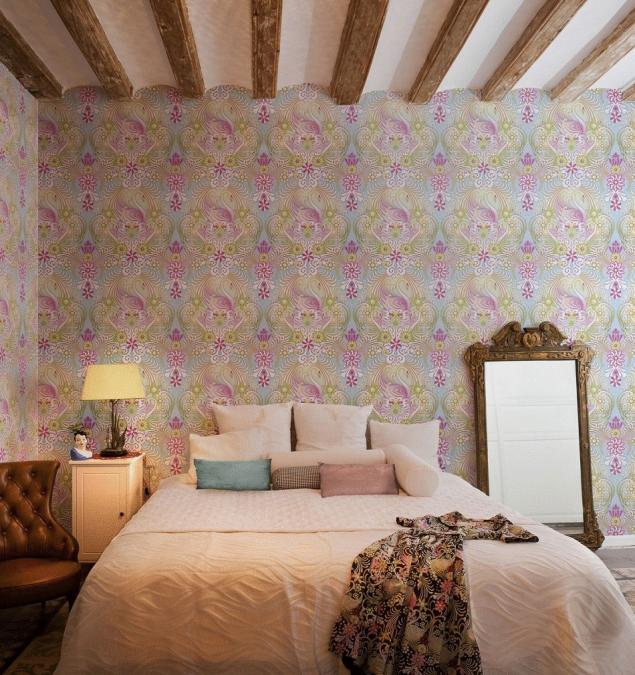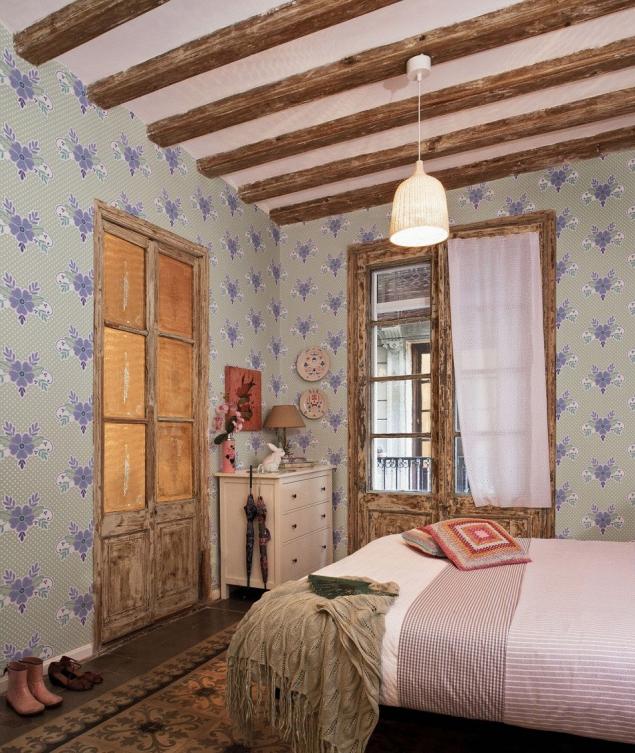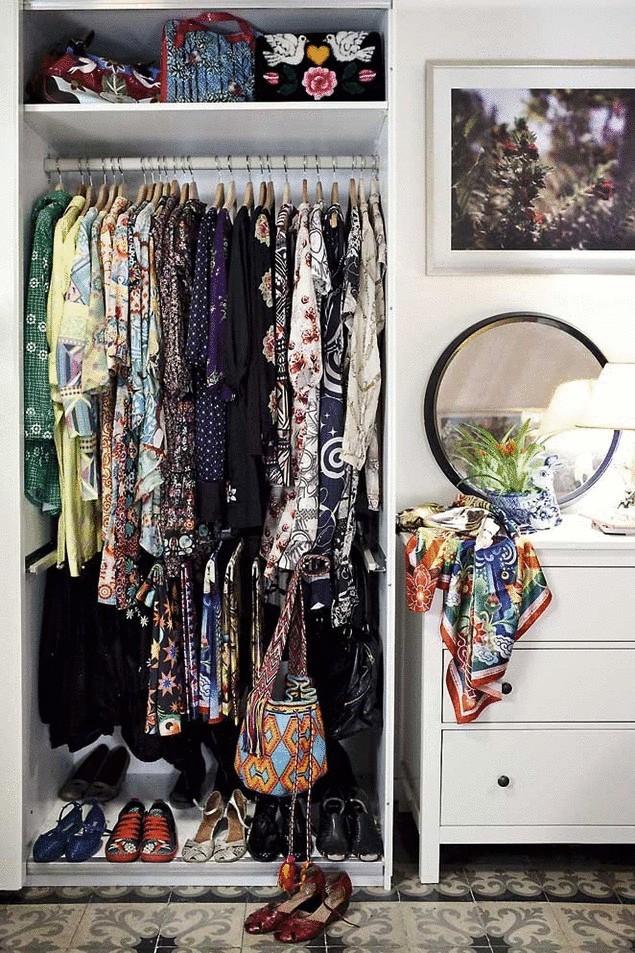 Catalina brought with him to Madrid suitcases filled with "family fortune". One of them is set in the kitchen. The legacy of Colombian great-grandmother.
— Things, even very old and rare, should not stand in the closets, they need to use it, says Catalina, sipping tea from a mug, exchanging a century. )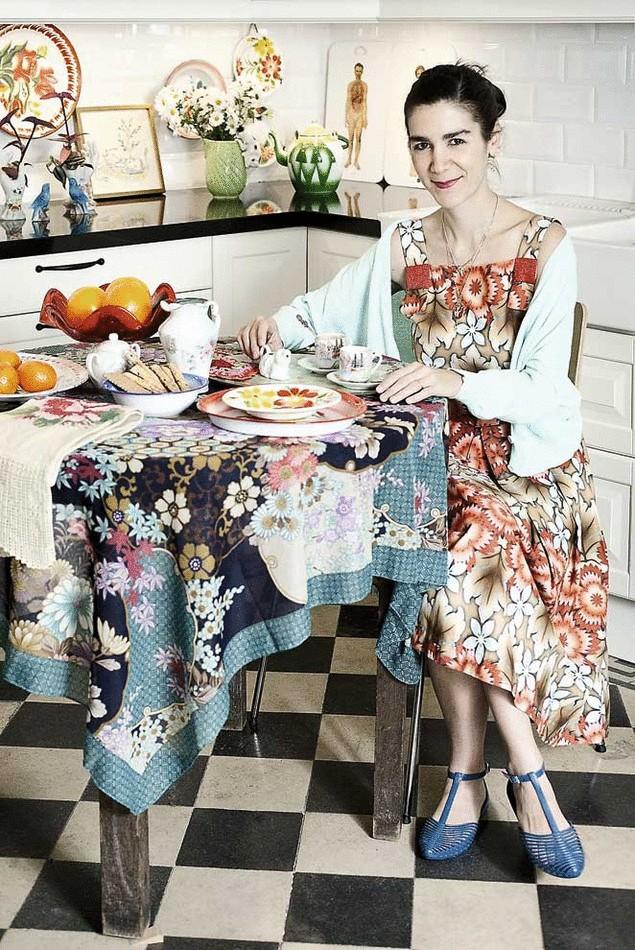 photo by Catalina Estrada. published
Source: art-defi.livejournal.com/