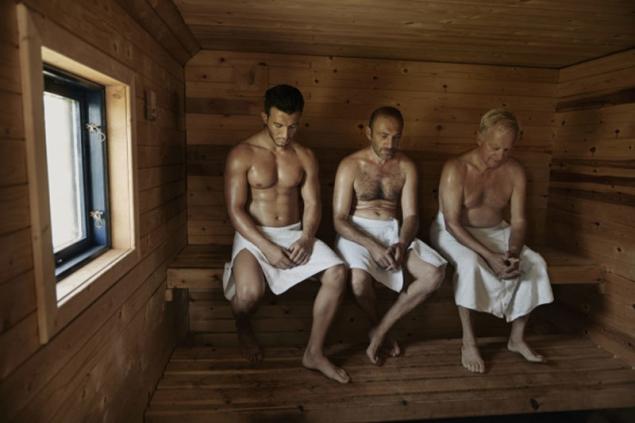 Good news for fans as the sweat in the sauna. Finnish scientists say that regular sauna use prolongs life. A study published in a recent issue of JAMA, the most widely read medical journal in the world, is the latest in a series of studies on the potential health benefits from staying in a room with dry hot air.
Cardiologists of the Institute of public health and clinical nutrition University of Eastern Finland say that regular visits to sauna should get in the habit of every health conscious person. Small catch, however, is that so far no one can explain why this is so. To establish the potential mechanism that links sauna health, more research is needed, the researchers note.
Conclusions Finnish researchers supported by the study of medical data 2 315 Finns, which is being watched since 1984. The study involved men aged 42 to 60 years with a mean age of 53 years.
Men who visited a Finnish sauna 2-3 times a week, the risk of dying from coronary heart disease (impaired blood supply to the myocardium) or other cardiovascular diseases has decreased by 23 percent compared to those who were steamed in the sauna no more than once a week. Obvious health benefits received men who went in the sauna 4 to 7 times a week: they have a similar risk of death was lower at 48 percent.
According to the researchers, steam baths and hot tubs can boast of such an effect due to the unique features of Finnish saunas.
In a traditional Finnish sauna is supported by dry air (humidity in the range of 10-20 percent) and a temperature of from 80 to 100 degrees Celsius (recommended). Humidity is regulated by pouring bowls of water on the hot stones. For the Finns the sauna at least once a week, it has become a habit.
On average, study participants visited the sauna twice a week where the temperature was about 79 degrees. The average time spent in the sauna is about 14 minutes.
It should be noted that the superheated air of a sauna provokes different reactions. In such circumstances, the heartbeat can increase up to 100-150 beats per minute during exercise of low to moderate intensity, and perspiration to increase to 1 liter per hour. High air temperature also increases blood flow to the skin and simultaneously reduces the internal organs.
The researchers noted only 1-2 percent of sudden deaths in the sauna. In all cases the main factor was the consumption of alcoholic drinks.
Despite the fact that the study concerned only men, cardiologists believe that women sauna has the same effect. published
Source: hi-news.ru