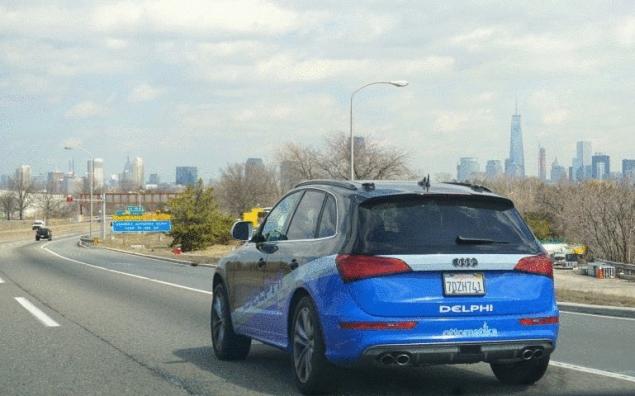 The British automotive company Delphi had a successful race from the Western to the Eastern coast of the United States (from San Francisco to new York) are completely Autonomous car. During the visit, which was reported in March, the self-driving car has traveled 5500 kilometers. The trip from one coast to the other took 9 days. According to representatives of the company Delphi, this is the first in U.S. history a similar trip using a self-driving vehicle.
Car Delphi Roadrunner was prepared by a team of engineers and poisoned on a road trip from Treasure island (an artificial island in San Francisco) on March 22. During the trip, the car has covered 15 States, including the district of Columbia.
In this experiment, the Autonomous vehicle had to deal with many various situations, of which he had to extricate himself. On his way there were multiple uploaded by a dense road traffic, complicated road junctions, bridges, tunnels, aggressive drivers and various weather conditions. Although the driver's seat the whole trip was prepared for the unpleasant surprises-trained engineer who are ready to take control themselves, the vehicle, according to the specialists from Delphi, were under the independent control 99 percent of the way done.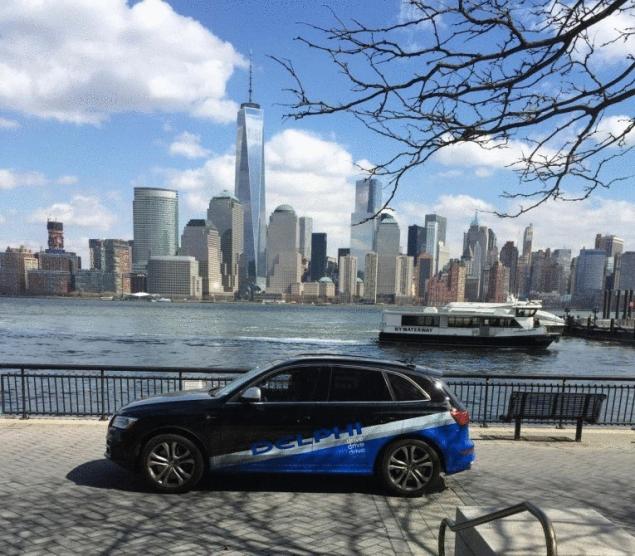 For correct and fully Autonomous vehicle on the roads of America answered the numerous technologies that included six radar long-range, four radar is a short range, three optical cameras, six Lidar sensors, the localization system, various software algorithms as well as several modern systems facilitate the management of the car.
Installed systems helped to calculate a safe trajectory of movement on the road, to detect which objects on it, warned of the danger of a frontal collision, and also to ensure that the car is constantly kept their lanes. For the entire trip computer vehicle Roadrunner has collected almost 3 TB of data. The information obtained will help the employees of the company Delphi in the further development of technologies of safety of driverless cars.
Video diary nine-day tour can be seen below.pollicove
Delphi Drive: Day 1 Delphi launches coast-to-coast automated drive to gather critical data and further advance our active safety technology.
Source: hi-news.ru