Zinedine Zidane (France)
Phenomenal Zizou retired in 2006 immediately after the World Cup in Germany. Given the incredible popularity of Zidane, could be sure that he will not be gone, but wanted to legendary Frenchman did not forget about football. Zidane himself immediately after hanging up his boots, admitted that he wants to take a break from football. But two years later, he said he would not mind to return to football.
In 2009, Zinedine Zidane became the assistant to the president of Madrid "Real" Florentino Perez, whom he actively supported the election. A year later, the Frenchman was appointed advisor to the President, while Zidane was actively involved in the coaching process, helping Jose Mourinho. However, officially the Frenchman was still out of coaching. In July 2011, Zidane was the sports director of "Real". Parallel to this, he studied at the University of Limoges, where he received a diploma sports manager. Do not forget Zidane and charity, participating in various exhibition matches. Almost every year, the Frenchman took part in some charity match.
A summer of 2013. Zidane finally become a trainer's license, though not yet a chief coach. Zizou became assistant to Carlo Ancelotti, it is known that the French offered to stay on as athletic director, but he insisted on his coaching activities. Who knows, maybe after Ancelotti is Zidane head the "Real».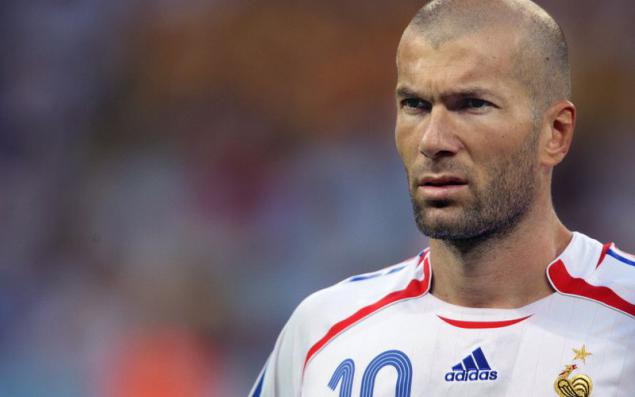 Ronaldo (Brazil)
Brazilian Ronaldo had a long and successful career, though it was completed not too bright. After Ronaldo decided to return to his homeland in 2008, he spent three seasons in the "Corinthians", which played for a little more than fifty matches. Legendary striker faced two serious problems: obesity and injuries. And struggle with overeating Ronaldo was far more difficult than to recover from the damage.
In July 2010, Ronaldo broke his arm, causing him to require surgical intervention. Also there are unconfirmed reports that at the same time, the Brazilian made and liposuction. But despite all its problems, Ronaldo was still rezultativen in those games when still out on the field.
His football career came to an end in 2011, and this he said back in 2010th. Before his farewell match with the national team of Brazil "Nibbler" told what will do next. Ronaldo opened his agency firms, and its first client became notorious Neymar. In addition, the Brazilian organizing committee headed by the 2014 world championship. So if the upcoming FIFA World Cup will fail, all the questions it to Ronaldo.
Even as a player, Ronaldo is constantly found himself at the center of scandals. And even after the Brazilian's career did not stop "progress." As a result, in December 2010, Ronaldo went on an extreme measure, agreed to the operation of sterilization, as he himself said, "to cover up a factory to produce children." At the moment, "Critters" four children.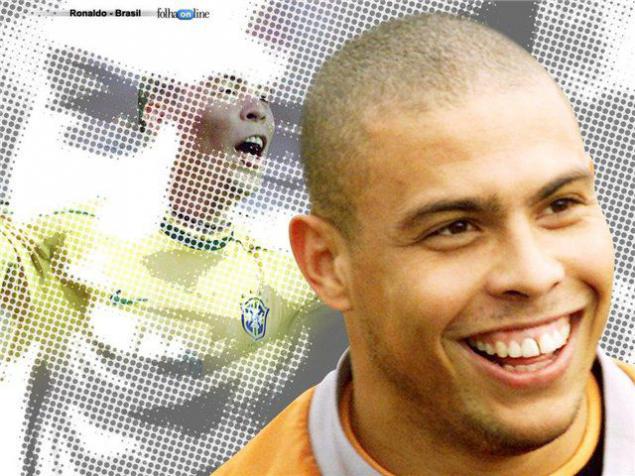 Luis Figo (Portugal)
Cristiano Ronaldo is called the heir to Luis Figo. And let these players different roles, their role in the world of football is enormous. Figo spent glorious years in the "Barcelona", "Real" and "Inter". In each of these commands, Figo was a leader and an example for others. In 2000, he was voted the best player in Europe, and a year later - the best player in the world by FIFA.
Figo hang up his boots in 2009, and after a career in the shadow of the Portuguese left. Unlike Ronaldo and Zidane, he did not conduct such an active social life. Luis became the ambassador of "Inter", occasionally participating in various charitable and PR-campaigns Milan club. As Fabien Barthez, Figo big fan of motor racing, and even during his football career, he had to sit behind the wheel of a race car series A1. The truth is a professional race car drivers Figo did not go.
One source of income Figo is a luxury bar, which he opened in his native Portugal. In addition, Luis became the founder of a social network for athletes with Network90 golfer Luke Donald. By using this service, former and current athletes can establish communication with each other, as well as to find the necessary connections. Downright football Zuckerberg.